Hey all,
If you haven't tried 3079 yet, now is a great time! Here is a preview of some of the things 3079 has to offer:
Since 3079 was made stable, it was time to get back to adding some fun new features. The biggest new feature in this release are maps. The maps act like a satellite uplink, showing you all of the explored terrain: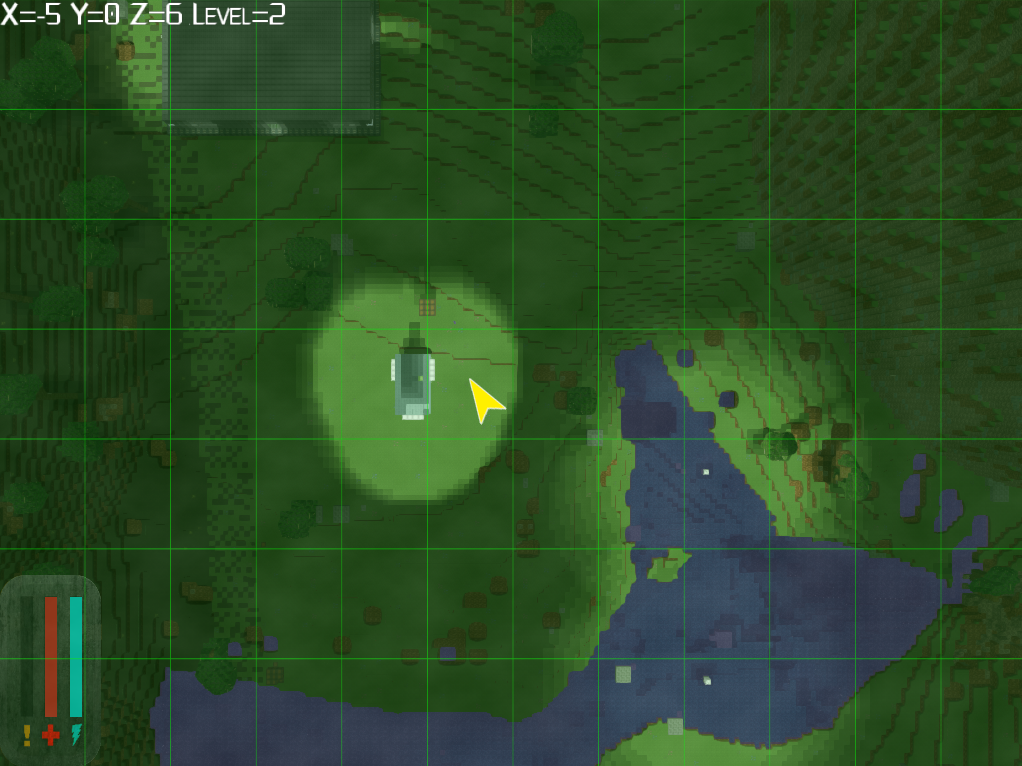 Other nifty new features are powerfully destructive satchel bombs, which can destroy practically all terrain and building exteriors. Construction tools got a "building points" increase: now they can be charged all the way up to 256 points (in 48-point increments). These two things combined should make for more building options!
Here are all the changes:
* Map system! Default "M" key toggles map, movement keys pan
* New destructible item: satchel bombs! They can destroy all terrain & building exteriors
* New controls to adjust sound effects and music volume independently
* Construction tool can now be charged up to 256 build points, in increments of 48
* Capital ships will no longer spawn over the starting city
* Capital ship weapons will now destroy terrain like satchel bombs
* Items should no longer spawn inside turrets
* Other blocks are now placed in buildings to give rooms more "character"
* Antigrav device will now be disabled and unusable when flying in a miniship
* You can no longer use /home and /goto commands while flying in a miniship
* "Protect target" quest timer will no longer count down if you are too far away from the target
* When protecting a target for a quest, the target will always accept a follow request
* Local IP address is now shown in addition to public IP when starting a server
* Made the starting Main Menu more space efficient
* Quests will now be generated a bit farther away
* Radar image was slightly improved