Hello everyone.
First of all, before I get to some screenshots, here is some gameplay footage from a few weeks ago that you may have missed.
To recap, the object of the game is for the player to do what is necessary to approve each of the capsules according to the rules in the employee handbook, which change daily.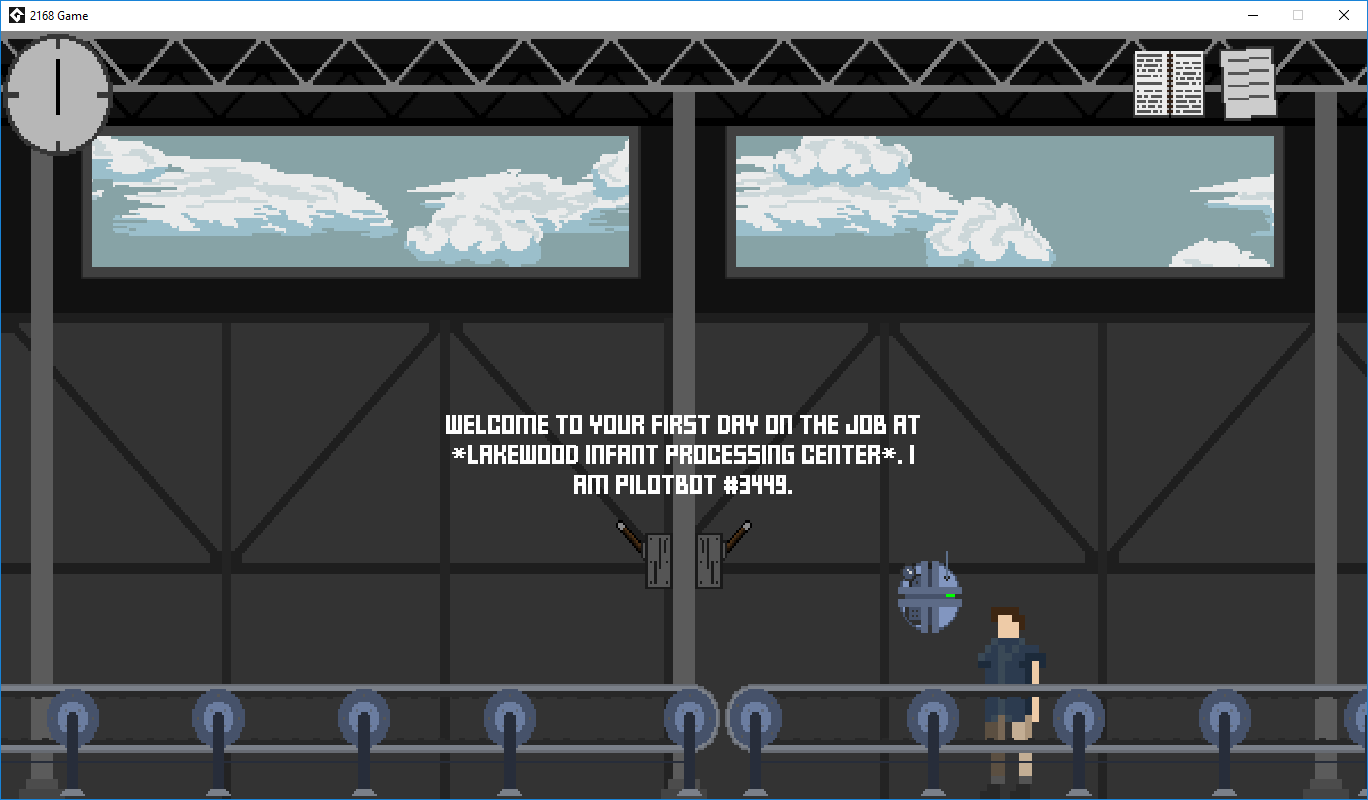 As you can see, there are a few assets missing that were created and added over the last couple of weeks.
The main asset that I created were the babies that would appear in the brown boxes/capsules. Beforehand they were missing.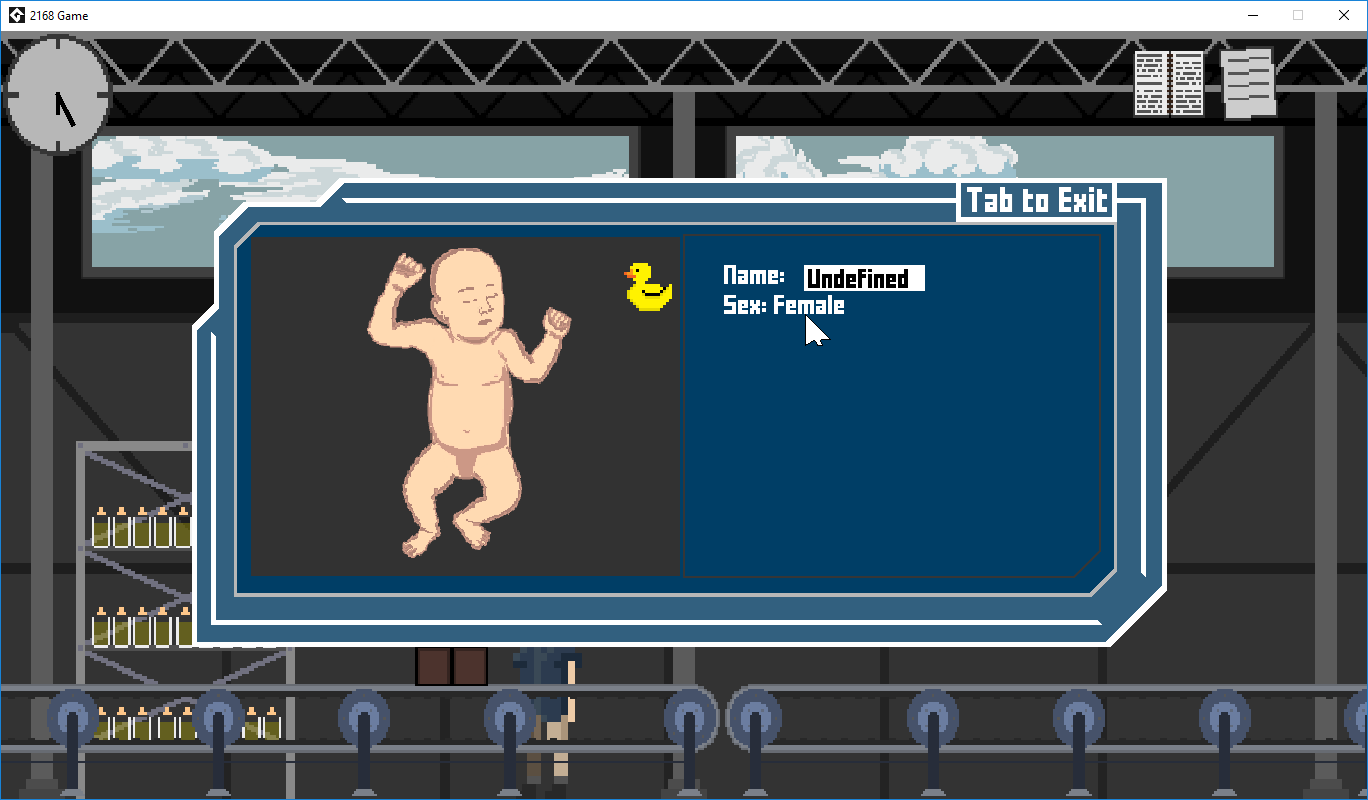 As such, information that was originally conveyed via text is now hidden as behavioral clues on the moving baby's skeleton. This will mean the player needs to observe a bit more in order to figure out what decisions they need to make according to any new rules.
As an added puzzle, hungry babies have to be fed before being sent along.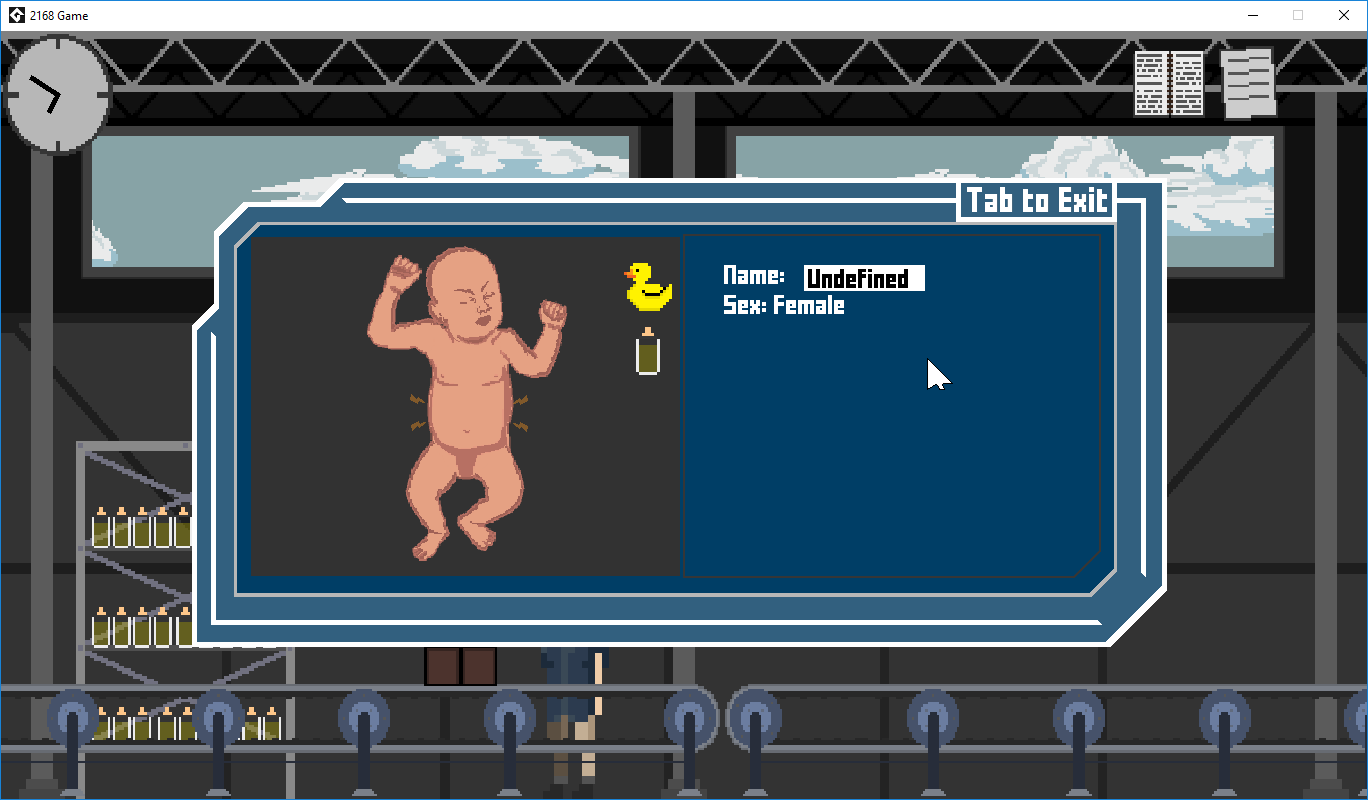 The new food shelves were added to give players the means to do so.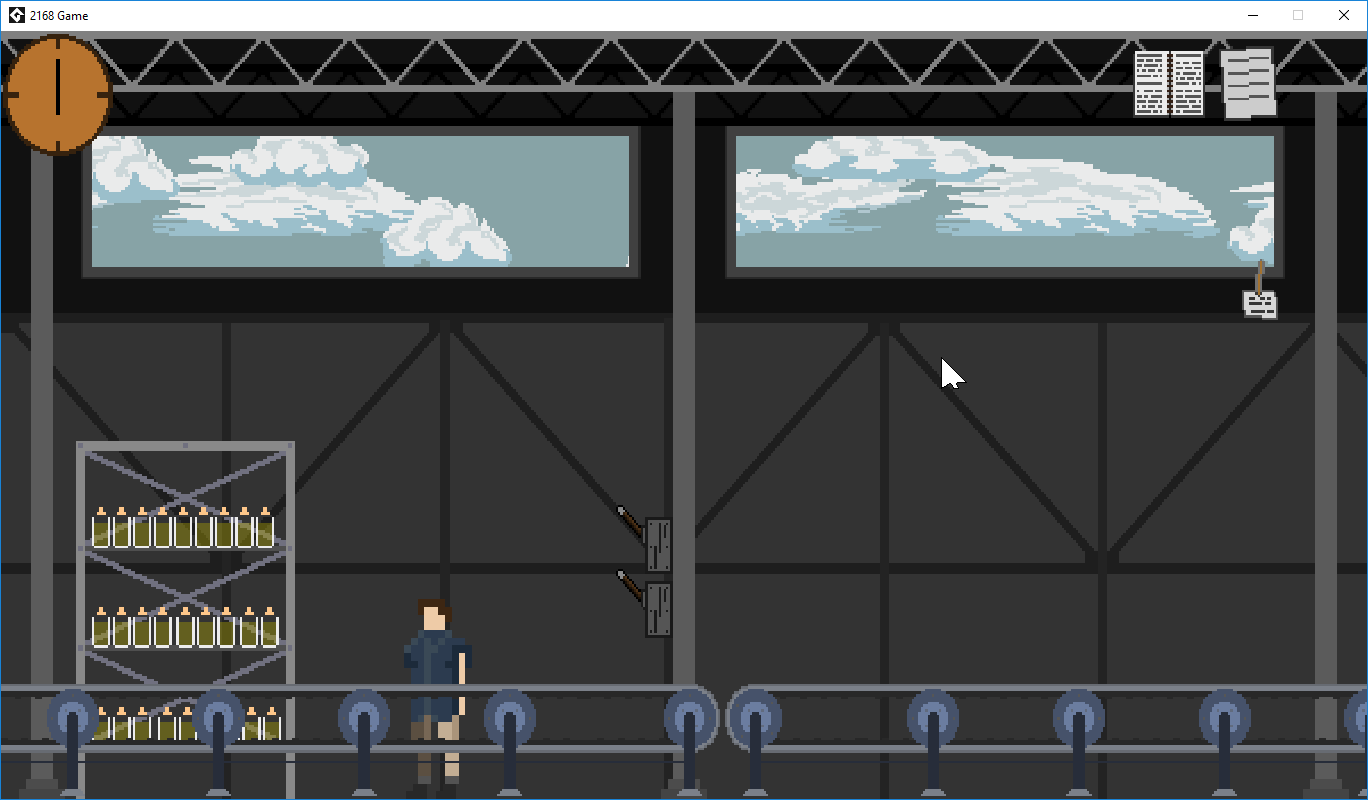 Sometimes, people from the outside will hang notes over the open bay windows up above the factory.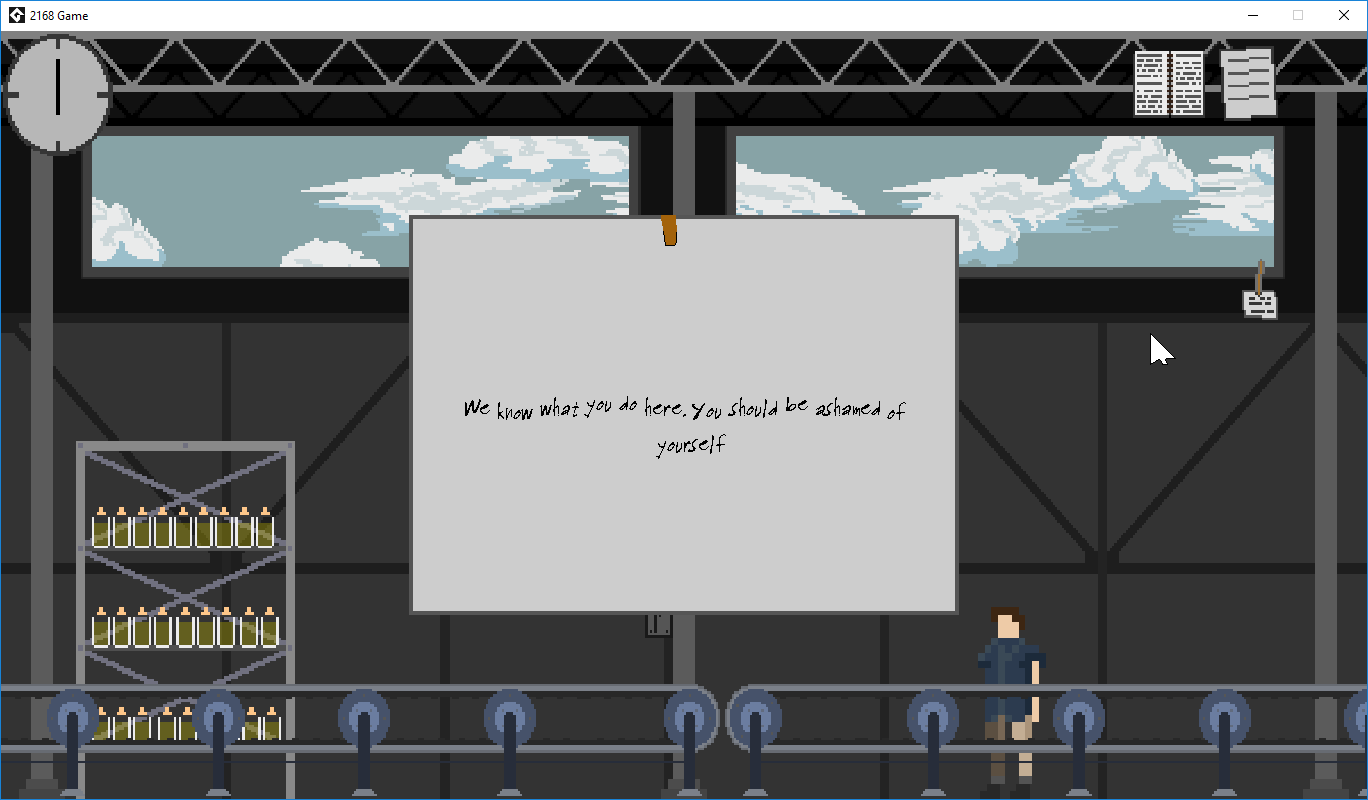 They may contain threats or requests. Sometimes you won't be able to do anything about them. Other times you may, at great risk.
So far, up to work day 6 has been coded into the game, with day 7 not too far behind. I will release other articles like this in the future to keep you updated on my progress.
Thanks!