COMPANY AND THE PROJECT
We are an indie game studio consisted of professional and friendly people. Additionally, we are a team of skilled artists and dedicated indie enthusiasts. Our current project is INT, developed on Unity Engine 5 for platforms Windows, Linux, and Mac. We are recruiting a few more members on the team to finalize our playable demo.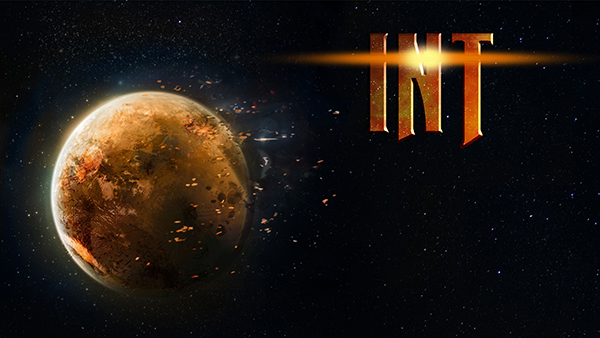 INT is a 3D Sci-fi RPG with a strong emphasis on story, role playing, and innovative RPG features such as randomized companions. The focus is on the journey through a war-torn world with fast-paced combat against hordes of enemies. The player must accomplish quests like a traditional RPG, complete objectives, and meet lively crew members who will aid in the player's survival. Throughout the game you can side and complete missions through criminal cartels, and the two major combatants, the UCE and ACP, of the Interstellar Civil War.
Please note that all of our current positions are remote work. You will not be required to travel.
For more information about us, follow the links listed below.
Also follow social media platforms for the latest news regarding our projects.
WEBSITE ADMINISTRATOR
We are seeking a talented and keen Web Administrator. The Web Admin will perform periodic updates, improve the design of the official website and enhance user experience of online content, including a web comic and blogs.
Your tasks will include:
1. Manage online content for company website.
2. Enhance existing aesthetics and user experience for web properties.
3. Work with team leads to institute content calendar for company website.
4. Help implement strategies to increase website traffic.
5. Proofread content.
6. Remain current with emerging web technologies.
7. Attend weekly remote team meeting.
REQUIREMENTS
To be successful in this position, following requirements apply:
HTML, WordPress, CSS expertise.
SEO basics
Outstanding communication skills.
Ability to complete tasks remotely without supervision.
REVENUE - SHARE
This is the perfect opportunity to get into the game development industry. We have the majority of our art assets completed and are marching towards our crowd-funding campaign, currently planned for mid 2018.
We are unable to offer wages or per-item payments at this time. However revenue-sharing from crowd-funding is offered to team members who contribute 15-20 hours per week to company projects, as well as maintain constant communication and adhere to deadlines. Your understanding is dearly appreciated.
TO APPLY
Please send your Cover Letter, CV, Portfolio (if applicable), and other relevant documents/information to this email: JohnHR@int-game.net
Thank you for your time! Please feel free to contact me via the email provided should you have any questions. We look forward to hearing from you!
John Shen
HR Lead
Starboard Games LLC