What I would do to make it more realistic:
1. Change colors to less pastel.
2. Add some wood texture
3. Use same texture (slightly rotated and lightened up by like 10-15%) on the borders instead of just a gradient.
4. Harden the shadows and modify them so they appear only on bottom/right sides (imagine a light at top left side)
5. Ad a light border around holes.
6. Remove gradient from the hole insides (ive replaced it with some barely visible "light" from top).
7. I would modify the ball so it matches top left light as borders, and modify its shadow so it match it too.
I implemented nearly all above (i used Your ball instead of making new one with correct lighting, but Ive modified the shadow). Thats the effect: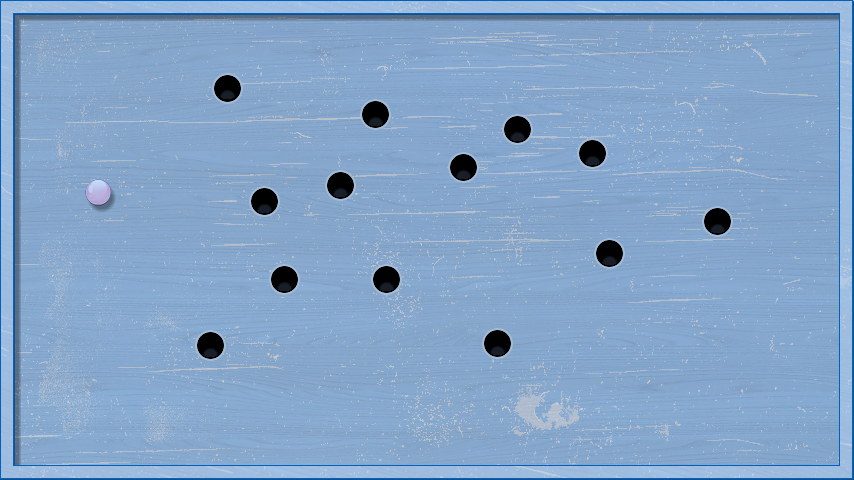 If You use Gimp and like the one above, just PM me. I'll send You .xcf file with all the layers so You can see how its done and use it freely.
@Edit
You can use any other textures instead of wood f.e. metal ones. It gives quite nice effect too: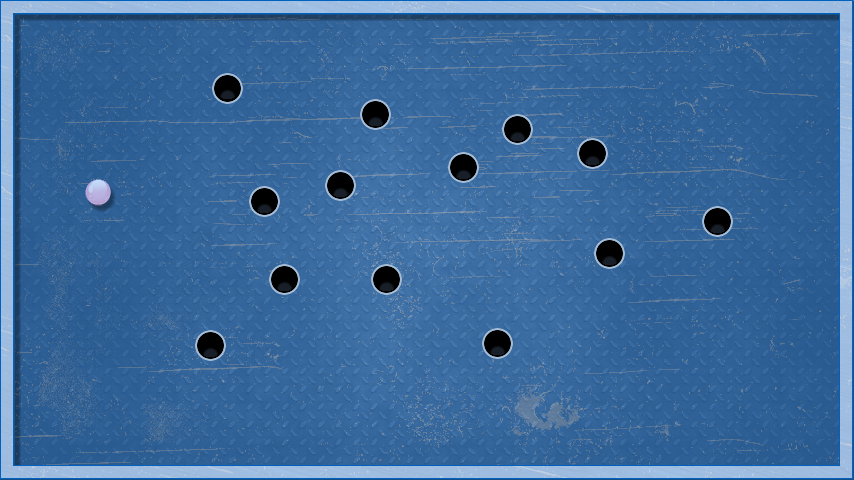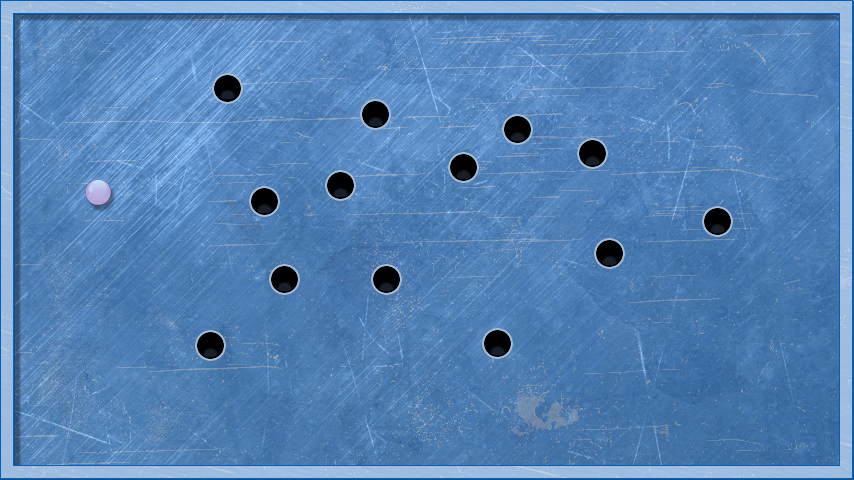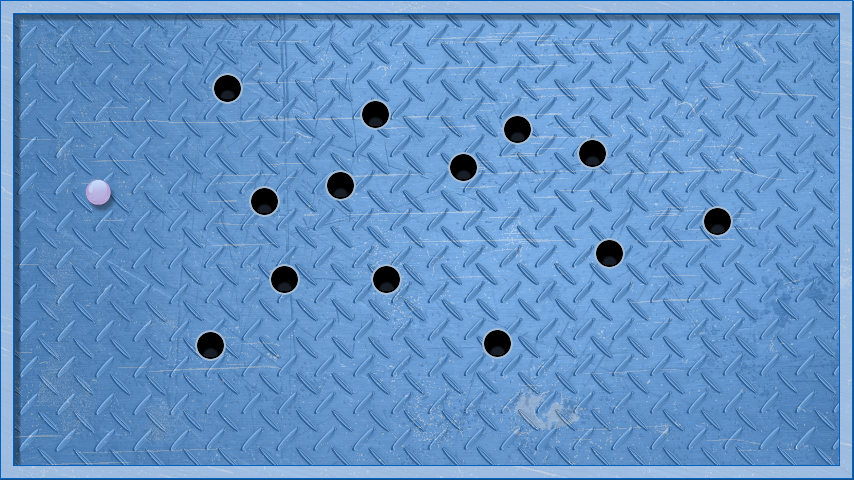 '
Edited by: TommyW84