Greetings all, Simsaladoo here.
Let me introduce you to Almerra: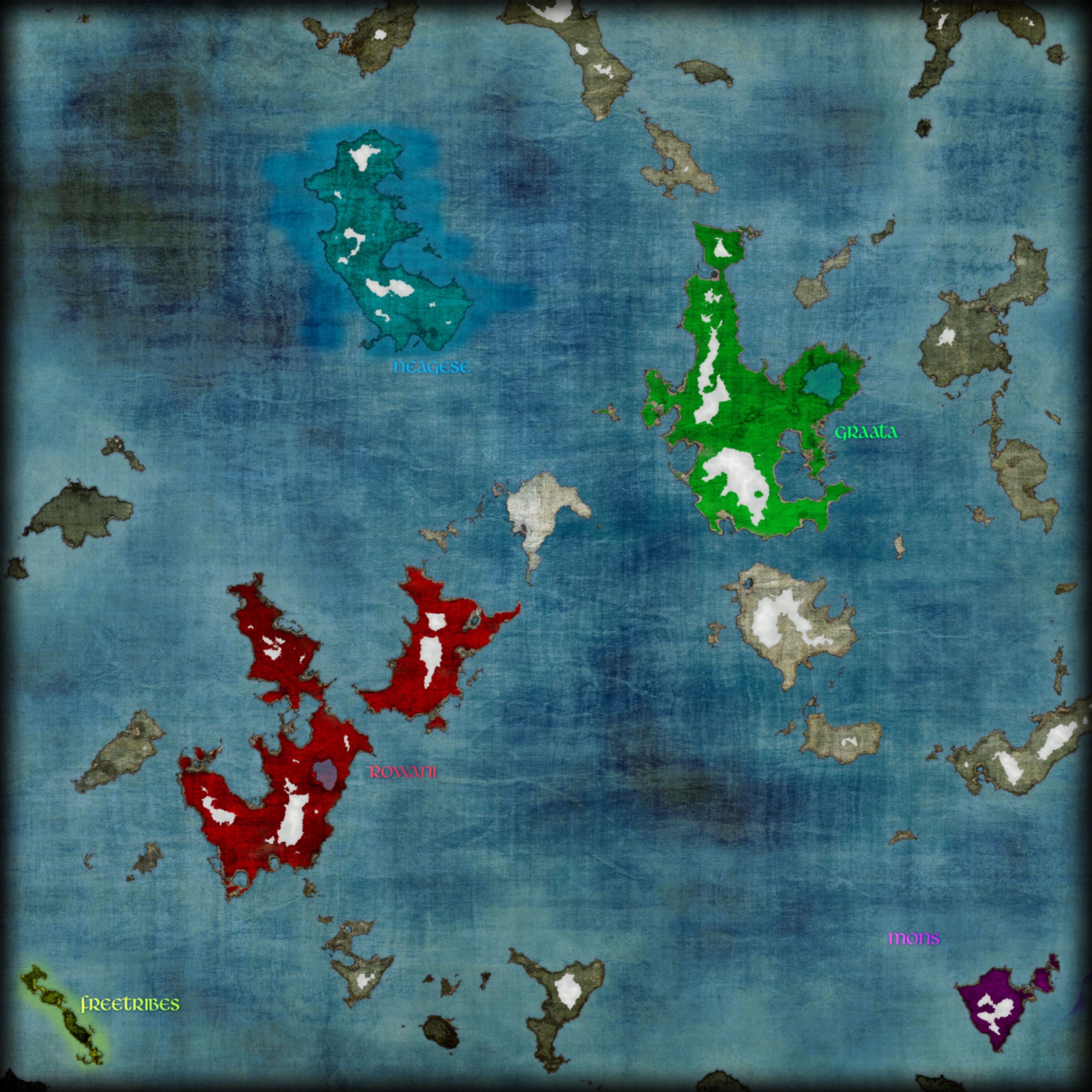 Almerra is split into 5 basic nations: the Graata, Rowani, Neagese, Mons, and the Freetribes. Each of these nations have their own unique lifestyles, governments and problems facing their cultures. Each also has access to their own unique resources they use to construct their cities and tools, possibly giving them few impurities in their armor and blades, more resilient wood in their bows, or stronger sails on their ships.
Although you will begin the game as poor as this developer is--stranded on the shores of the Freetribes to the Southwest--you'll be able to slowly carve out your own reputation among one of these nations and help them put an end to their struggles. That could mean inspiring a revolt to overthrow a rival government, constructing the greatest forge to create the greatest airship, or amassing an unstoppable army under your complete control.