With the Nintendo Switch enjoying significant success and garnering a strong install base, a huge rush of indie developers have been to look toward bringing their games to the platform. Coupled with Nintendo's newfound focus on highlighting indie games with its Nindies Showcase videos and events, the Switch appears to be the easiest Nintendo platform yet for indie developers to find success on.
We spoke to two such indie developers – Benjamin Lee, managing director of Blowfish Studios; and James Wakeham, lead developer at Cardboard Keep – about their experiences developing for the Nintendo Switch.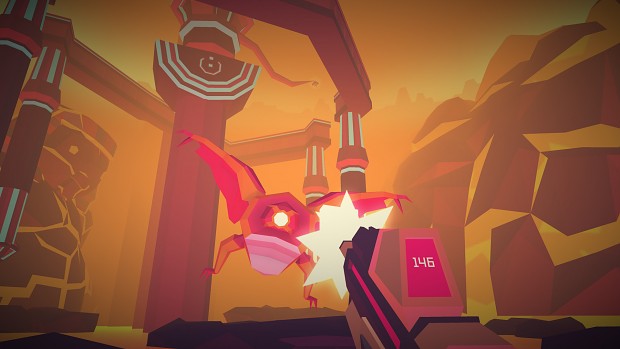 Lee is bringing Morphite to the Switch, an atmospheric first-person shooter with procedurally-generated, low-poly environments.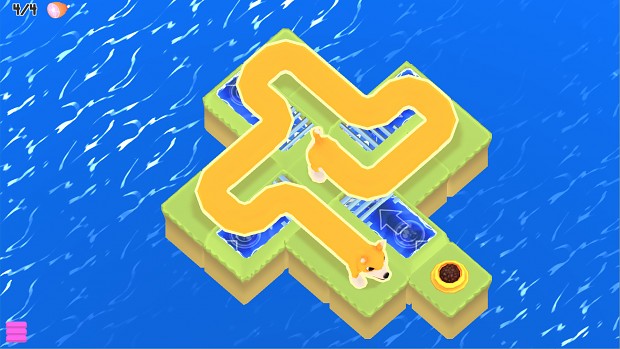 Wakeham's Switch title is Puzzle Puppers – a game about stretching dogs to reach their bowl of food across grid-based puzzle levels.
---
IndieDB: What general advice would you leave for other indie developers who are potentially looking at porting to the Switch, but still undecided on doing so? Why should they make the time investment?

"I found a lot of reasons to develop for the Switch," says Wakeham. "The biggest being getting our game on a platform where people might actually see it. Technically speaking, the platform is easy to work with. I've had no trouble getting things to run and run well." Wakeham, whose first foray into console gaming was Nintendo's Game Boy Pocket, is excited about the potential for the Switch to be someone's first console, and that Puzzle Puppers might be a game that person remembers fondly.
"The Nintendo fanbase is also the most supportive and vocal that we've seen"
Lee echoes that sentiment, focusing on the soft spot that people have for Nintendo's consoles and the games that are available for them. "To be able to get your very own game onto the Switch is a big lfeel good moment!" he says. "The Nintendo fanbase is also the most supportive and vocal that we've seen, which is a great morale booster." Lee adds that the Switch has been one of the more difficult platforms to port a game to, and to successfully make it through Nintendo's approval process – but the rewards for doing so are great.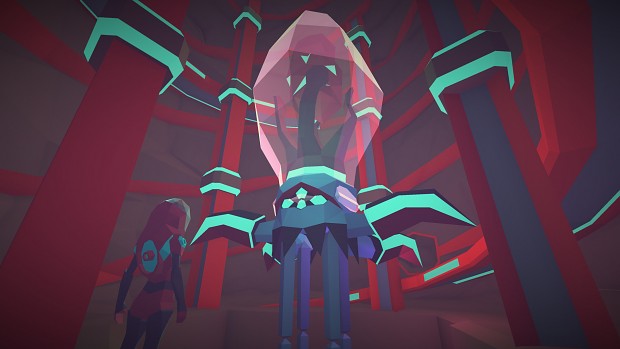 ---
IndieDB: Are there any unique aspects of the Switch as a platform that you put bespoke work into trying to capitalize on for your game or port?
"Puzzle Puppers is touch controlled, which is a great fit for The Switch," Wakeham says – but once the game was running on the system, he immediately identified the need for proper controller support. Implementing this across the Switch Joy Cons' myriad control schemes is easier said than done. "I spent about three weeks making and testing three or four different control methods until I could find one that worked great," he explains. "It ended up being a pretty rewarding experience and added a lot to the game."
Lee is also focusing on bespoke control methods for Morphite's Switch version, with particular attention being paid to motion control. "This additional functionality should make it easier for players on the Switch," he explains, adding: "We also had to do some physics optimisations so that the game ran smoothly."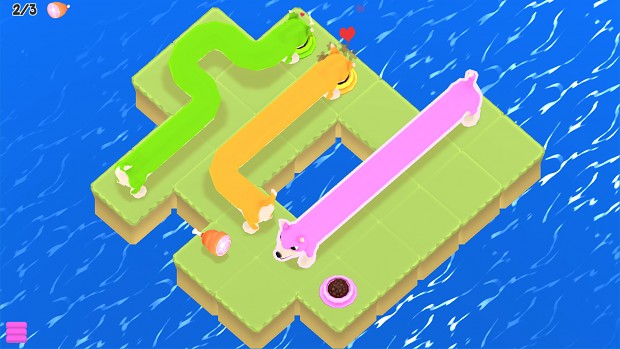 ---
IndieDB: What aspects of a game in development, either from a technical or design perspective, would you advise other indie developers to be conscious of to make porting to or developing for the Switch as easy as possible?
Wakeham hones in on the Switch's control methods being something to plan around – not just the variable control schemes, but the fact that the Switch's Joy Cons also count as two separate controllers. "It's also a portable system," he adds. "If you have a couch co-op multiplayer game you've always wanted to make, this might be the time." Beyond controllers, Wakeham advises developers to avoid updating their dev environment too often. "Have a good look at the forums for bugs and issues people are having with the platform," he explains. "I lost about three days to fixing versions and removing spaces from folder names."
"The variable hardware performance and requirements for mobile and docked mode can be a little off-putting"
Lee notes that the Switch's portability actually introduces some additional complexity. "The variable hardware performance and requirements for mobile and docked mode can be a little off-putting," he says. "Plus all the different input methods - touch, control config 1-3, and motion sensing - can take a little while to get right. There are also a lot of different technical and UX rules that need to be adhered to before the game is approved for sale."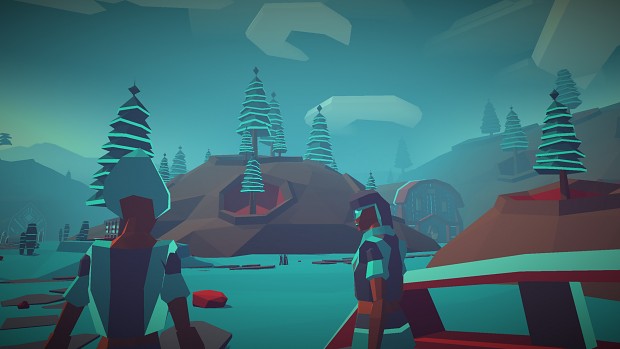 ---
IndieDB: Do you feel there is a particular type of game that is more appealing to Nintendo when they're looking for games to approve for a Switch release - or perhaps more appealing to Switch players when they're looking for games to purchase?

Wakeham points to an email survey Nintendo recently conducted to identify the Switch's current demographics. "It was something like 85% male, mostly 18-25. This is pretty close to the numbers on Steam, so I would say that anything did well on Steam, would do well on Switch." This could change come Christmas, however, when a larger variety of people may receive a Switch as a present. Additionally, Wakeham doesn't feel Nintendo is seeking a specific type of game for the platform: "From reading Nintendo's comments and guidelines, they seem like they wanted a more rigid structure and style of game – but relaxed that after coming up with a few cool games that wouldn't fit that style."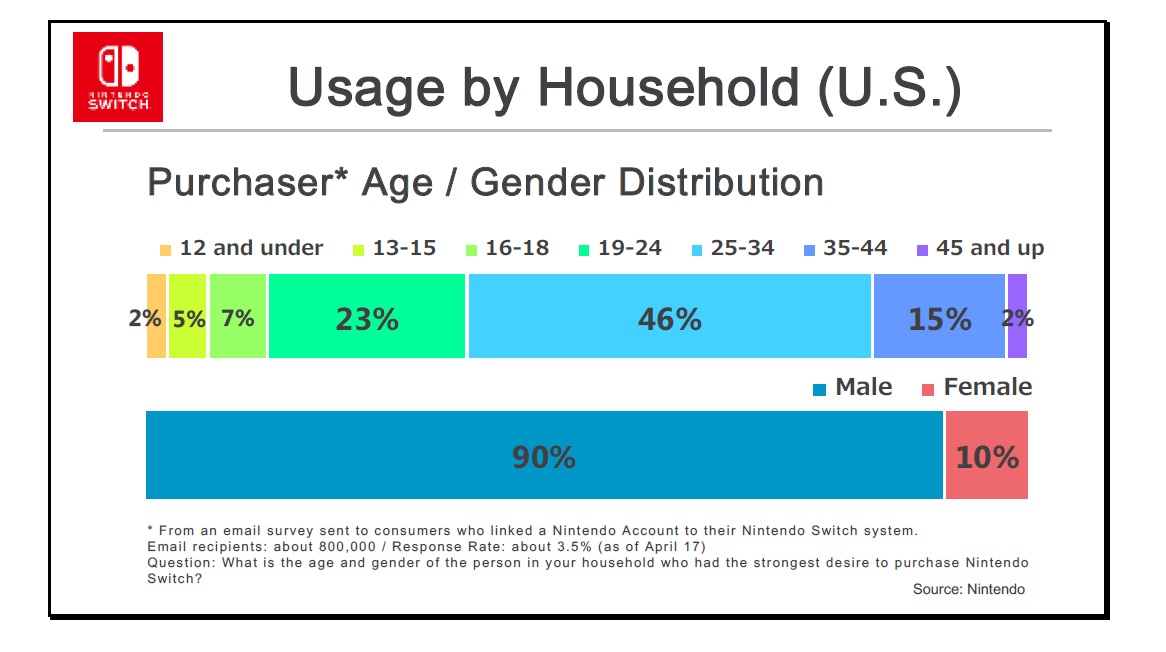 Lee is pleased that the Switch players appear to support both indie games and triple-A titles alike, and that Nintendo is looking for games which capitalize on the Switch's form factor. "Nintendo definitely like to see games which suit the idiosyncrasies of their device, whether that be the precise motion detection, the ability to go mobile, or the guaranteed two controllers with every system," he explains.
"Nintendo definitely like to see games which suit the idiosyncrasies of their device"
---
IndieDB: Is there anything you can tell us about your experience working with Nintendo throughout your Switch development process?
Wakeham feels that the difference between working with Nintendo, compared to working on Steam or mobile platforms, is night and day. "We had to contact a rep and do a little wheeling and dealing to get on the platform," he says. "Mostly because of the massive rush on dev consoles from excited devs like myself. We have rules to follow and tests to run, which is something I actually like. It gives you a list of things to improve on … It feels like Nintendo is genuinely trying to make a better experience for both developers and players."
Lee feels the working relationship with Nintendo has been roughly similar to that of Sony or of Microsoft, and adds, "Our relationship with Nintendo is shorter than the others, though, so maybe we just need more time for it to grow. The submission platform is very efficient and automatic, but the time submissions take are among the longest of any platform."