This week on the MADSOFT Games Publisher Update, we sat down with one of the VRNinja developers, Nathaniel Rossol, to discuss how the team approached the challenges of designing worlds and environments in virtual reality (VR).
VRNinja has three unlockable areas to experience in the game's Campaign and Arcade modes: the dojo, the hot springs, and the nighttime level. As you progress though each of these areas, new challenges are introduced to keep you on your toes. In the hot springs level, the hazy mist that surrounds your location obscures the incoming projectile weapons, reducing the amount of time you have to react. The advanced nighttime level follows a similar increase in difficulty, obscuring the direction of the attacks to an even greater degree and forcing you to dodge using your sense of hearing.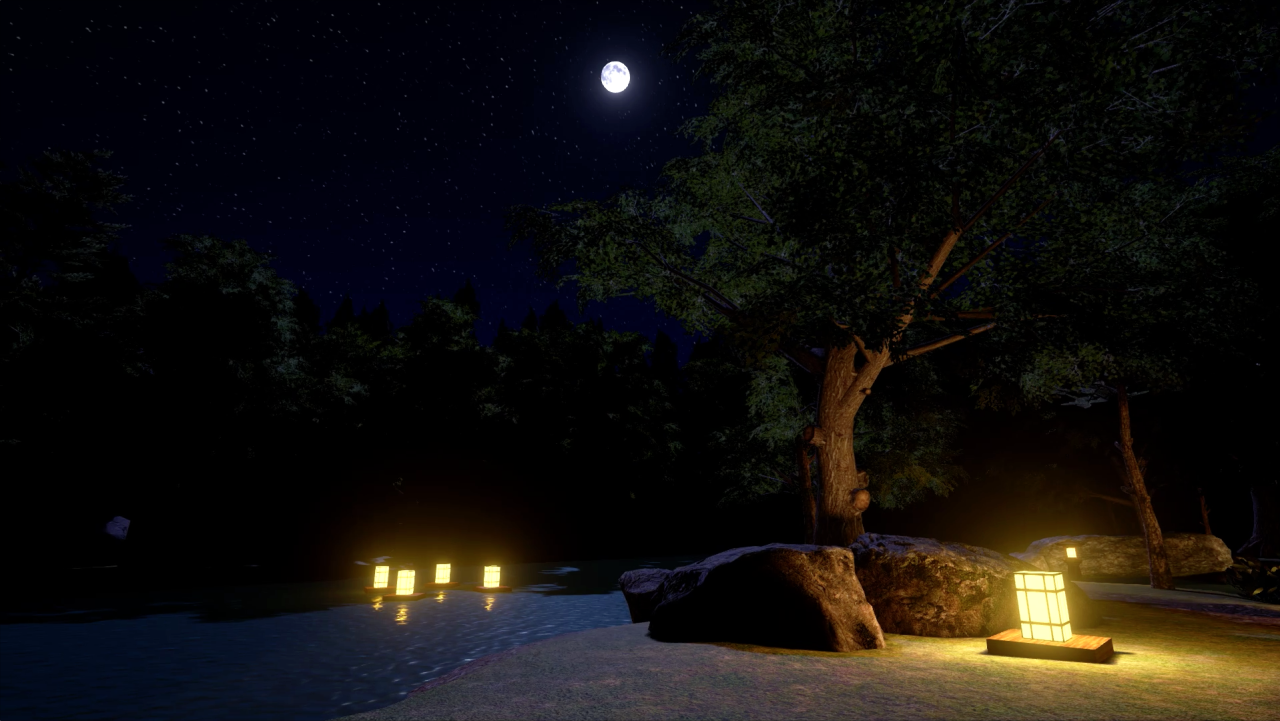 Now, Nathaniel isn't exactly a newbie when it comes to intricate and engaging environment design. Way back in the mid-2000s, Nathaniel spent his time modding Epic Game's Unreal Tournament series, eventually earning himself a chance to compete in an official Make Something Unreal competition. The mods he created earned him a respectable 2nd and 3rd place finish in the competition's two phases. Later, during his PhD at the University of Alberta, he experimented with creating virtual worlds in a Serious Games context. Of particular note was a virtual reality wheelchair simulator meant to teach children how to operate an electric wheelchair in the real world.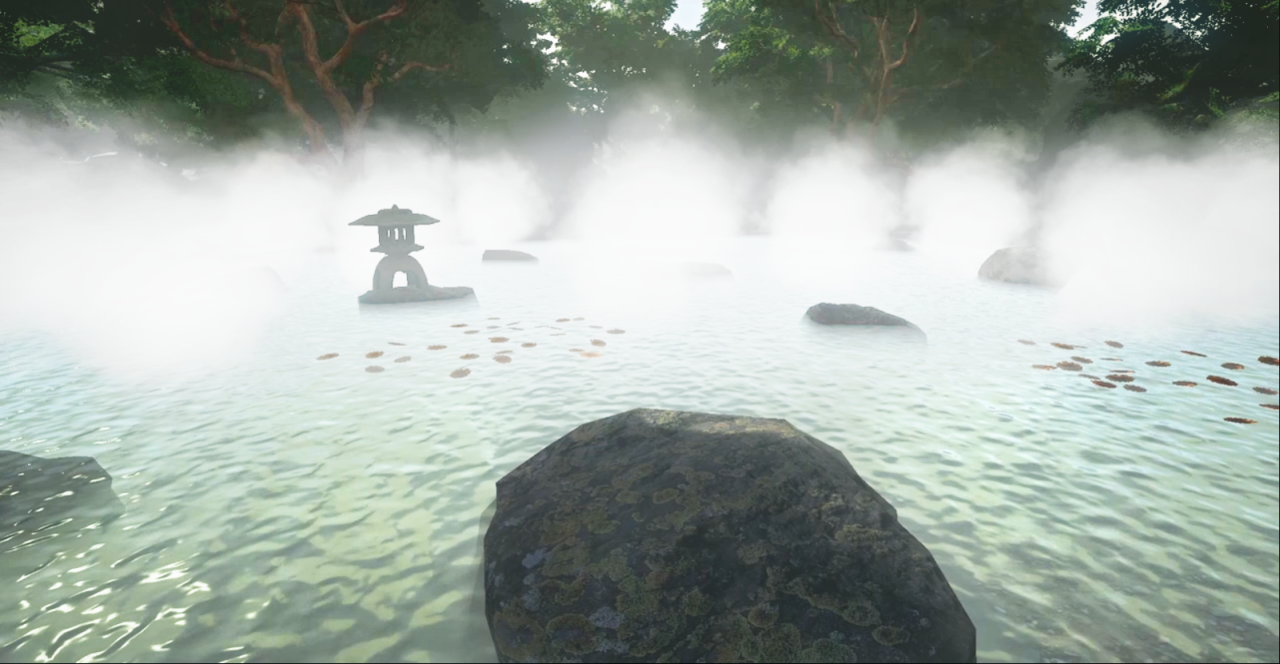 Due to his experiences working in standard, non-VR games and the knowledge he accrued during his studies at the University of Alberta, Nathaniel and his team had a bit of a leg-up when it came to designing the levels for VRNinja. Never the less, the constraints of a VR game did present a unique set of challenges that they hadn't previously considered. For instance, when building a non-VR game, it is common to apply a normal map to your game's objects and environments, which helps to give the game a greater appearance of depth and a "true 3D" feel. However, VR worlds are stereoscopic and as such, the human eye picks up the normal mapping visual trickery, resulting in a flat and lifeless appearance to the environment. To counteract that, depth and displacement mapping need to be implemented to give that feeling of realism and immersion necessary for VR games. If you are looking to build a VR game, look for assets that already have displacement or depth information included upon purchase; you'll save yourself some time and major headaches in doing so.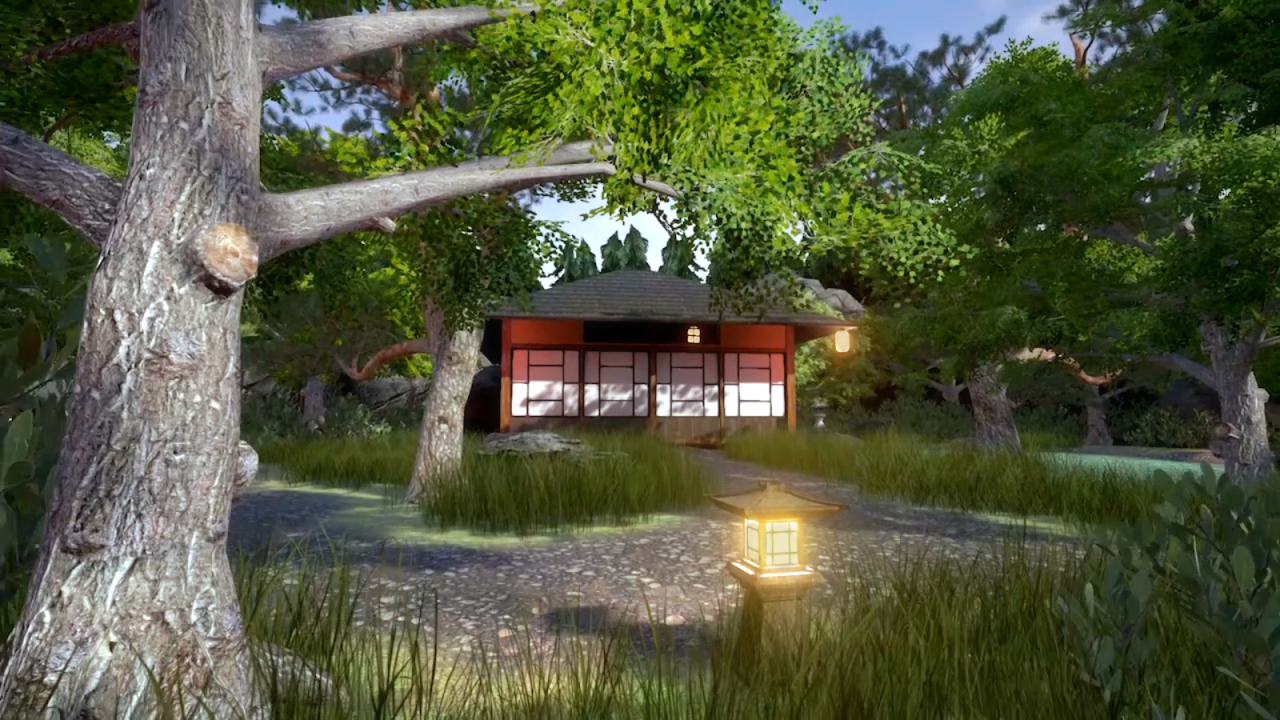 The VRNinja team also encountered some interesting challenges in dealing with the limitations of the Unreal Engine. In particular, the Unreal Engine lacks a true "mirror mode". This makes screen recording a Herculean task and presented some major difficulties when it came to putting together the upcoming trailer for the game. If Unreal Engine wants to compete with Unity on the VR front, implementing a better method to capture in-game footage is a must.
---
Have you had experience developing environments in VR? How do your experiences compare to Nathaniel's?Let us know in the comments below and be sure to subscribe to our MADSOFT Games newsletter for more VRNinja news, interviews, and behind-the-scenes development updates!