UFO Arcade is OPEN FOR BUSINESS!
This update brings the new UFO Arcade, Lazer Tag and Racing Karts, expands your home base and bug fixes.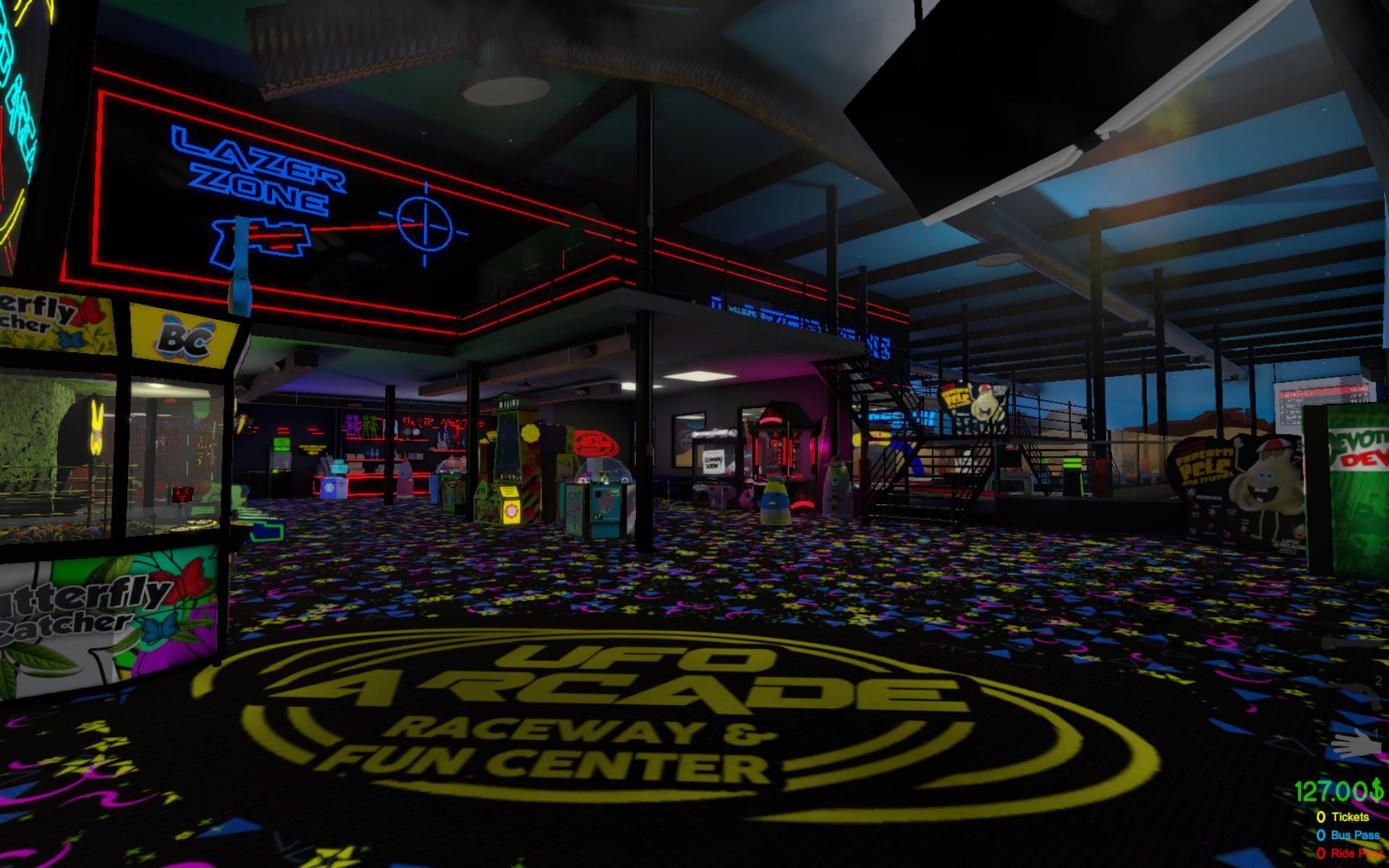 Update #010
Version: V0.978

Well I am happy to announce that the UFO Arcade and Family Fun Center is now OPEN FOR BUSINESS! I bribed the new owners to let you all in early and start enjoying all the fun things that they have to offer. There are still some things to add and nudge, but I thought that you all would enjoy the facility in it's current state. It's out this world! (The new owners told me to say that.)

In classic devotid media style, I went way bigger than I had originally planned and I am glad that I did. I managed to finish 15 completely new games, two new locations and have a few others that are still getting worked on. So I please ask you to "Pardon our dust" at the UFO Arcade. Even better news though is that with the game in its current updated state, I will be able to introduce more updates now with smaller changes and fixes. Along side of building the new UFO Arcade I have been fixing and building in new systems for future development, but more on that later.... You have a new universe to explore!

Here is a new trailer for The Coin Game.
The New UFO Arcade features: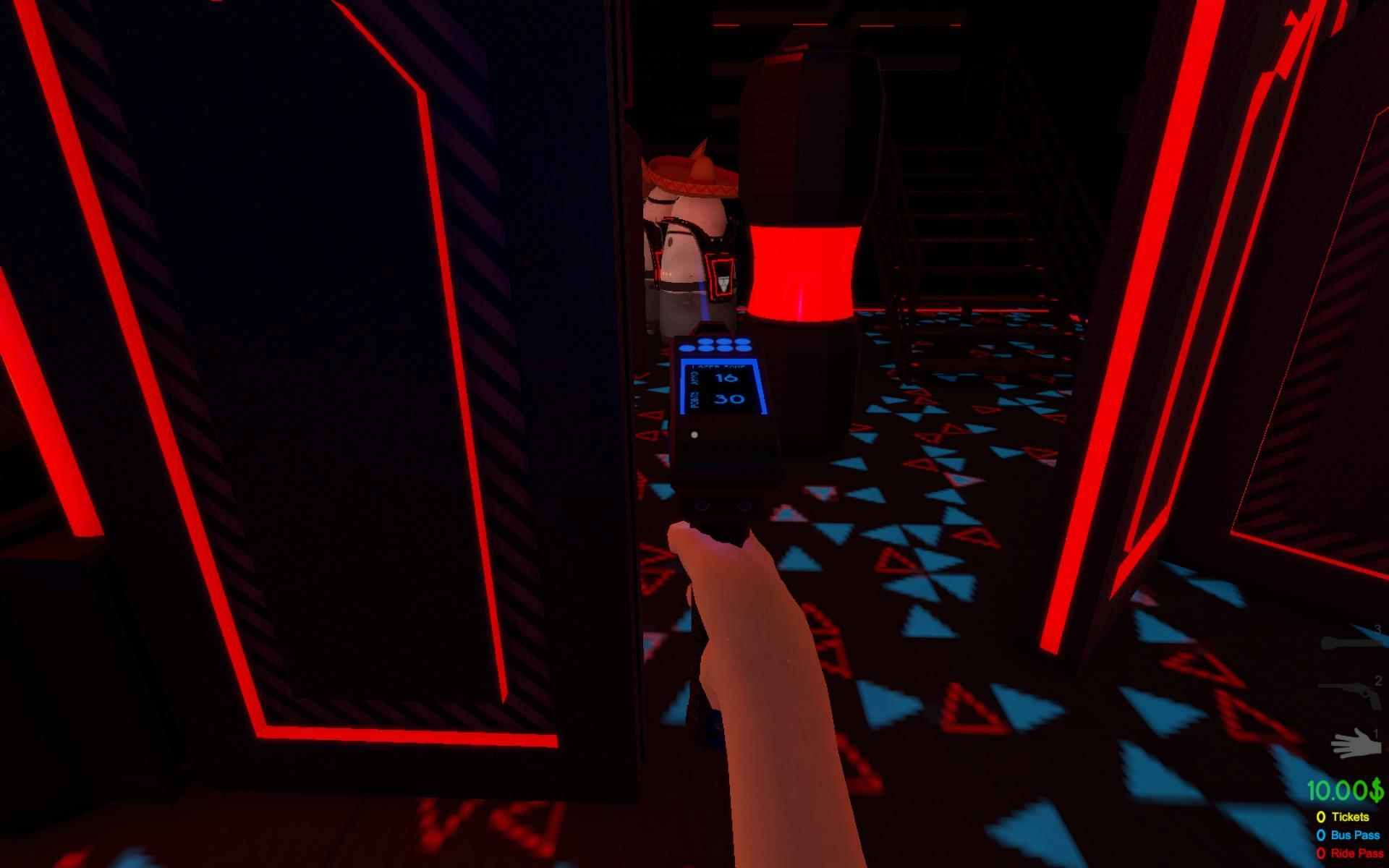 - LAZER TAG 4 on 4 Battles with AI Bots. Blue Vs Red.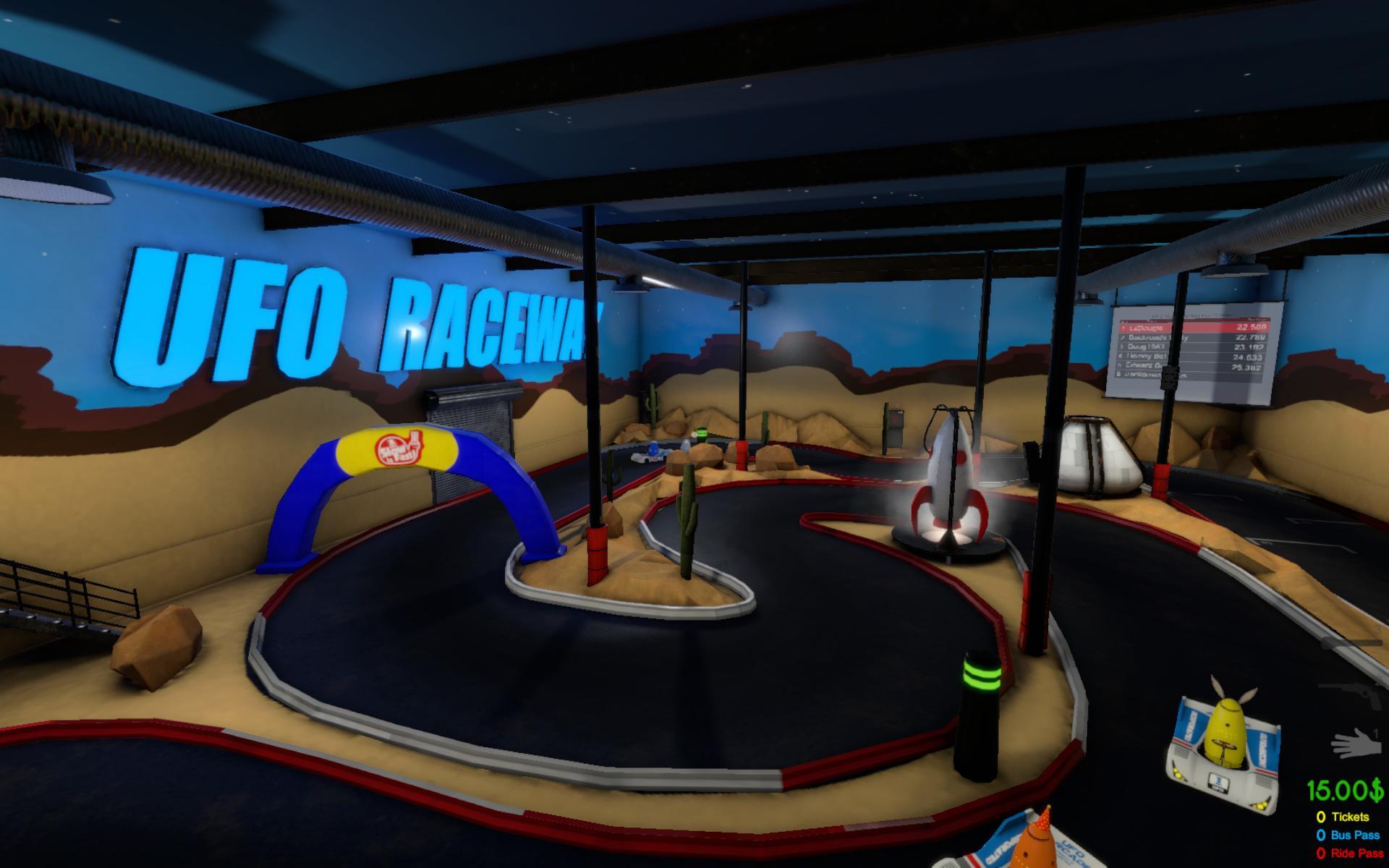 - UFO RACEWAY Indoor Racing Gas Go Karts. 6 Laps Time Trial. Trophies for 1st, 2nd and 3rd fastest laps per session.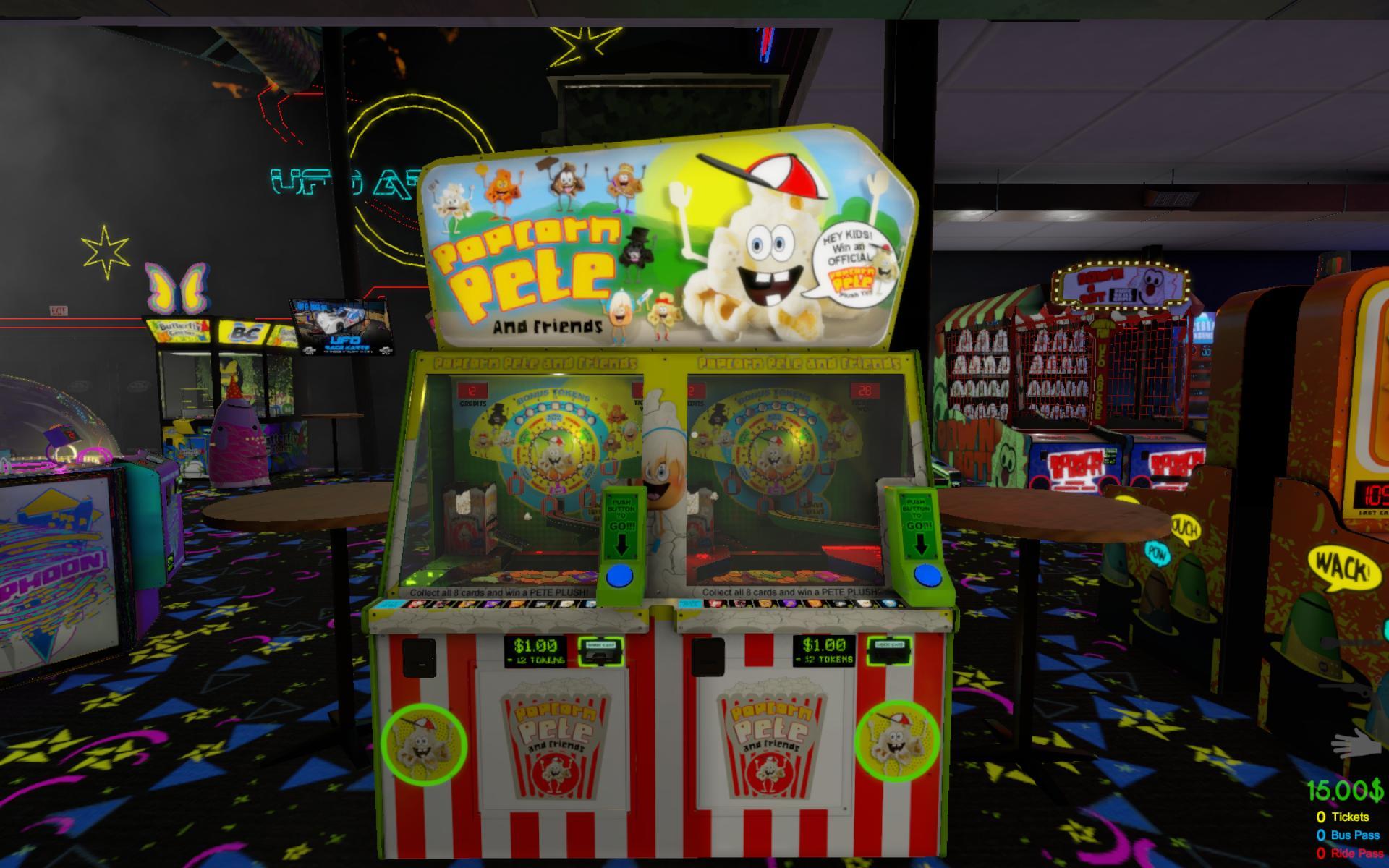 - POPCORN PETES COIN PUSHER with card collection System. Collect all 8 cards and win a Pete Plush.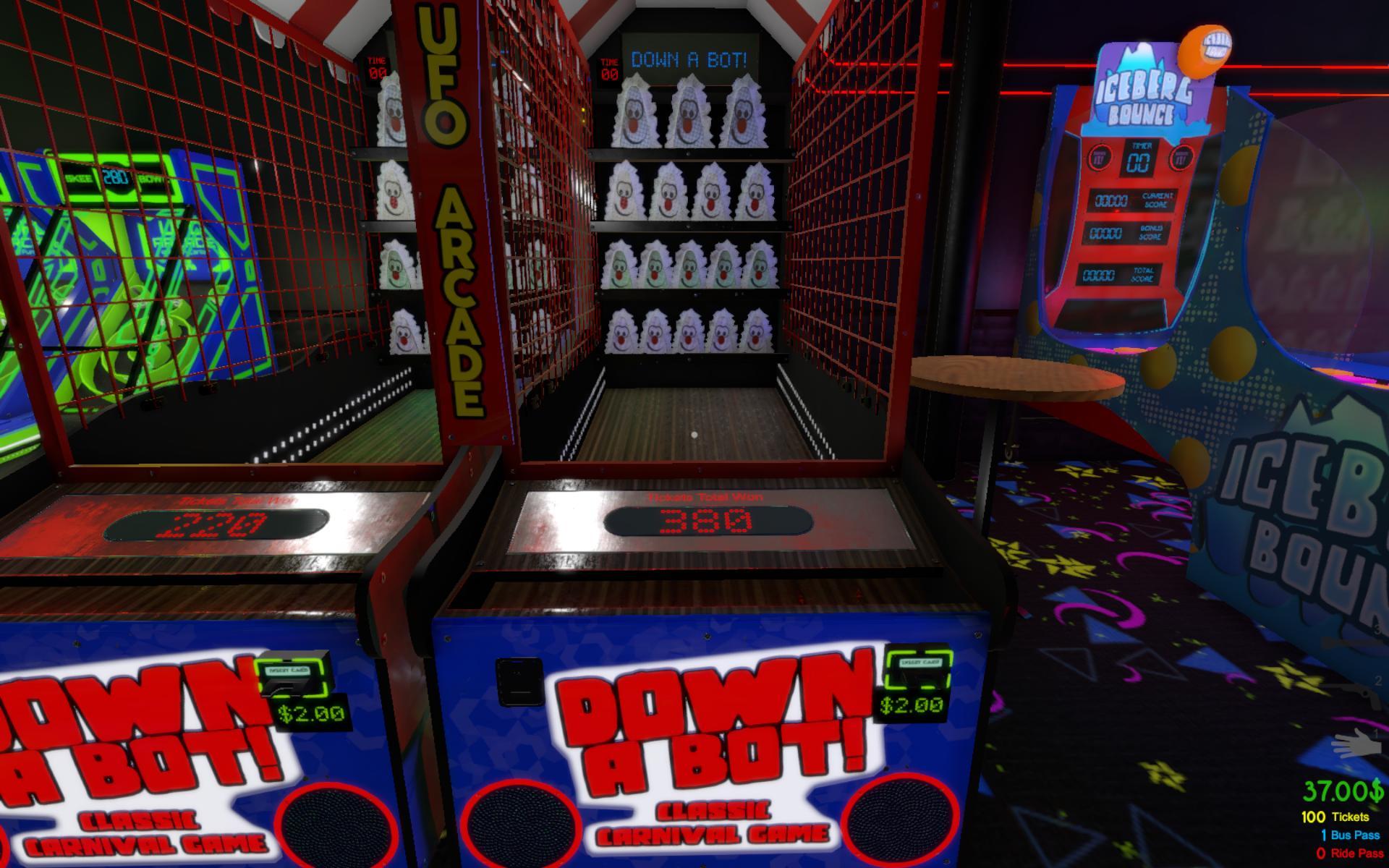 - DOWN A BOT Carnival inspired ball throwing game.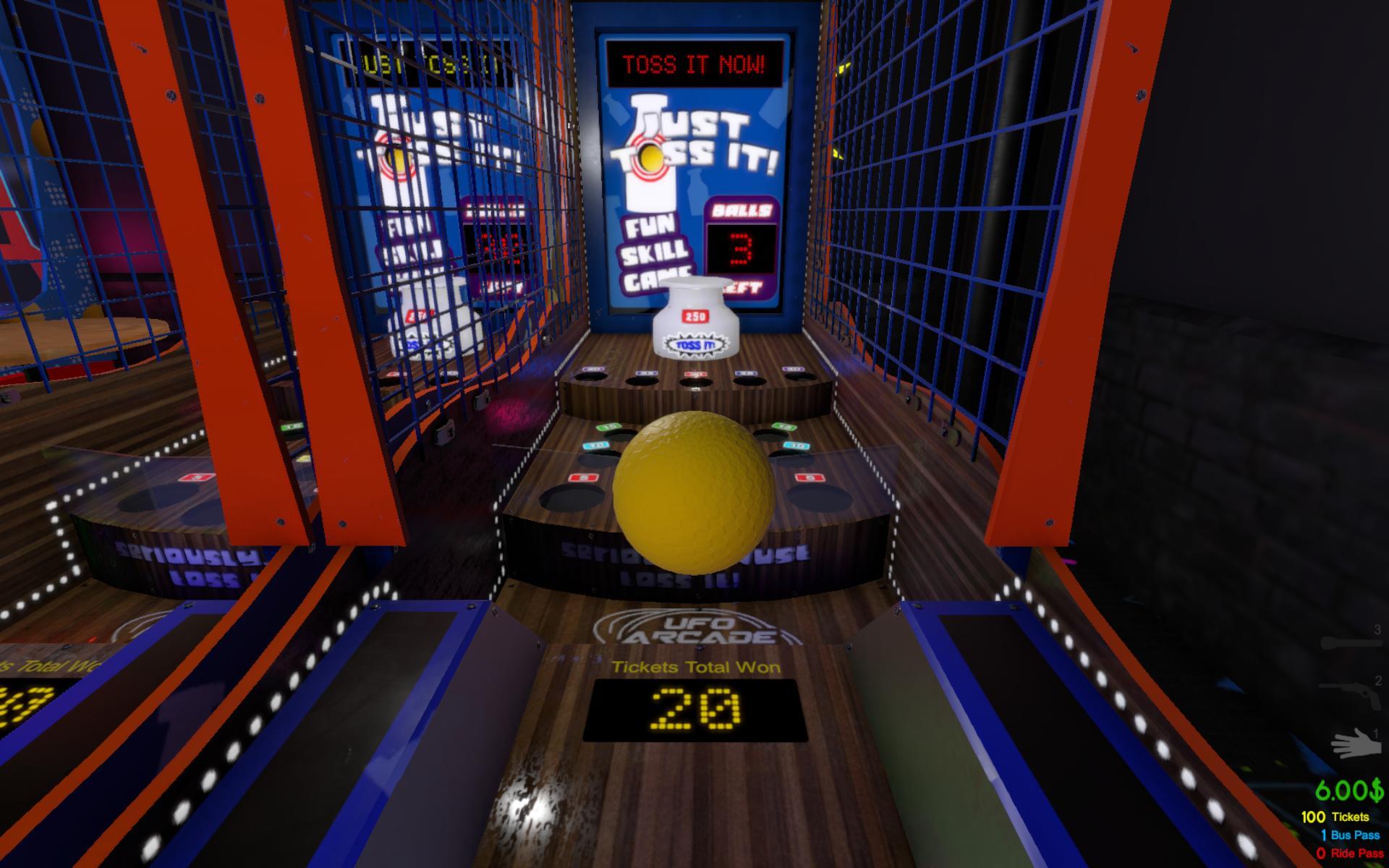 - JUST TOSS IT is a fun milk jug tossing game.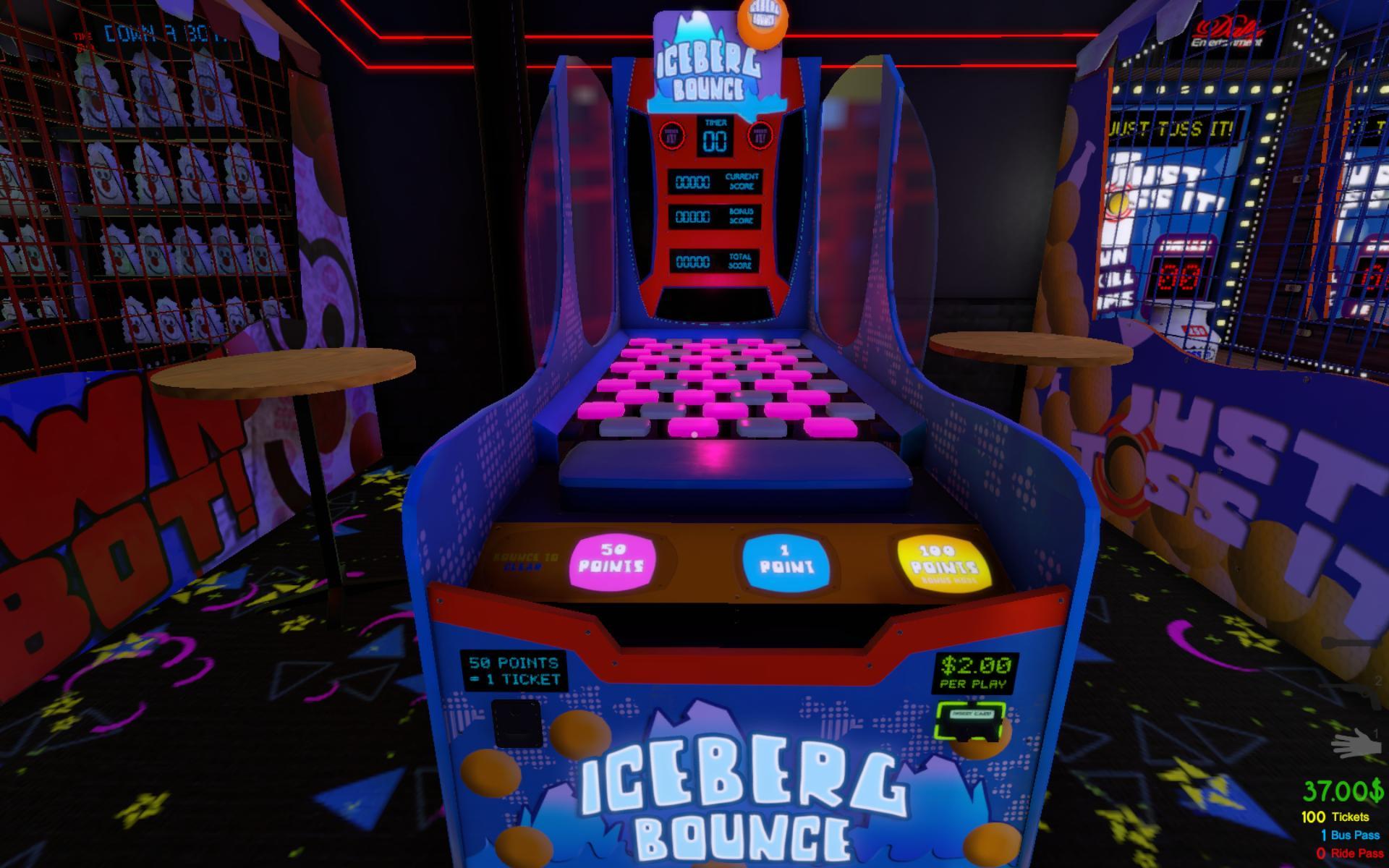 - ICEBERG BOUNCE ping pong ball tossing game with a fun and flashy bonus round.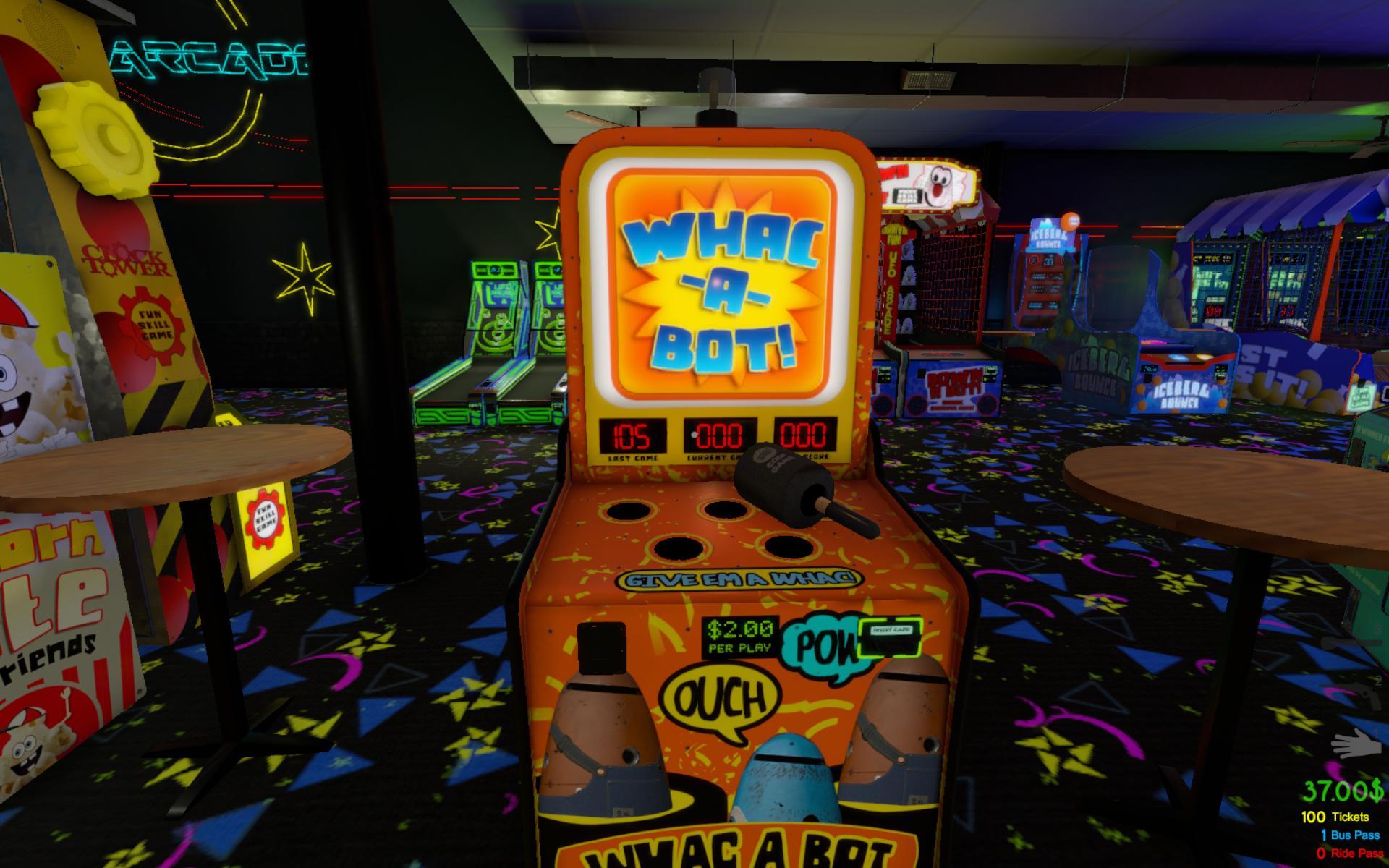 - WHAC A BOT Classic arcade game with a bonus system.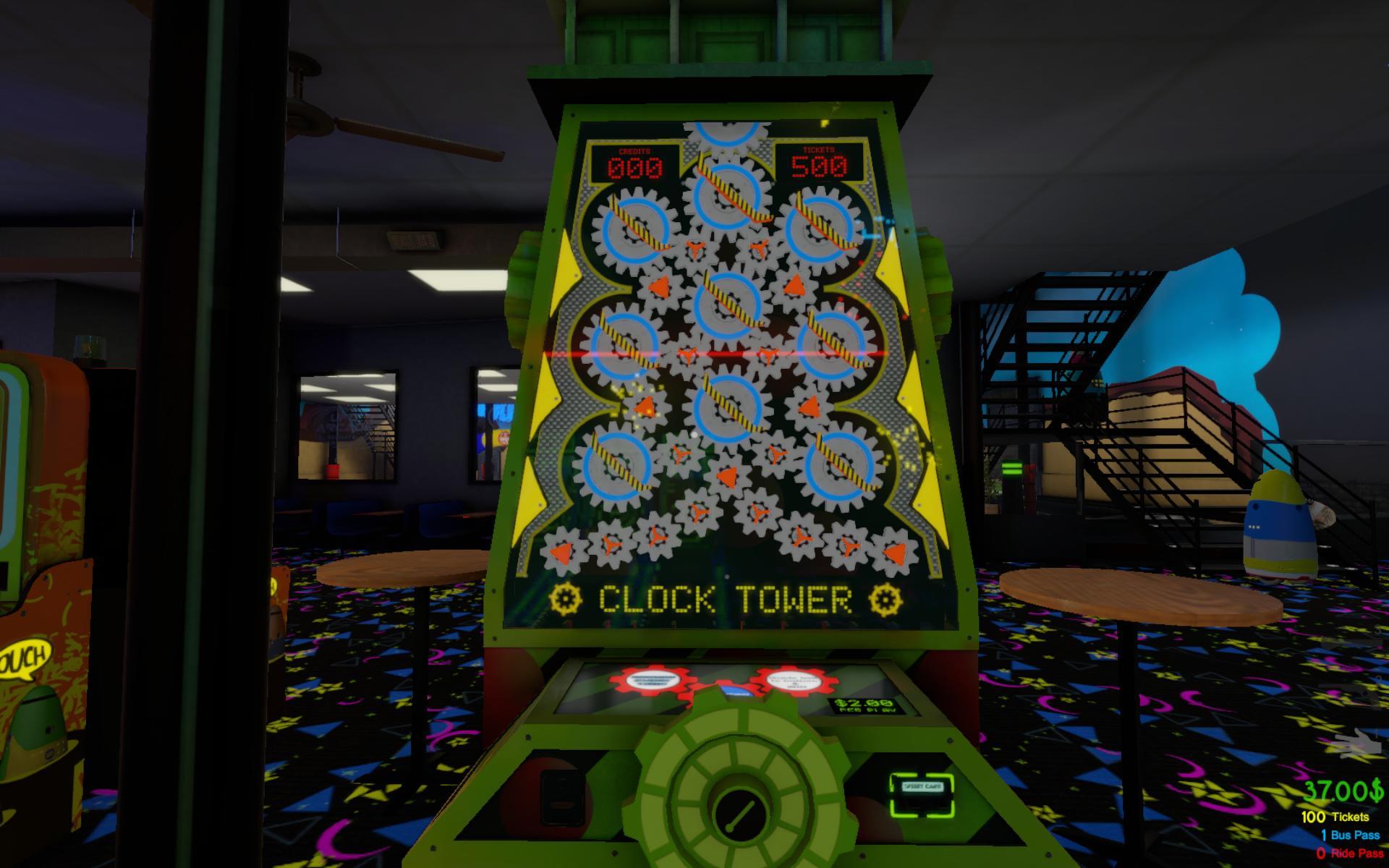 - CLOCKTOWER gear turning ball drop style game.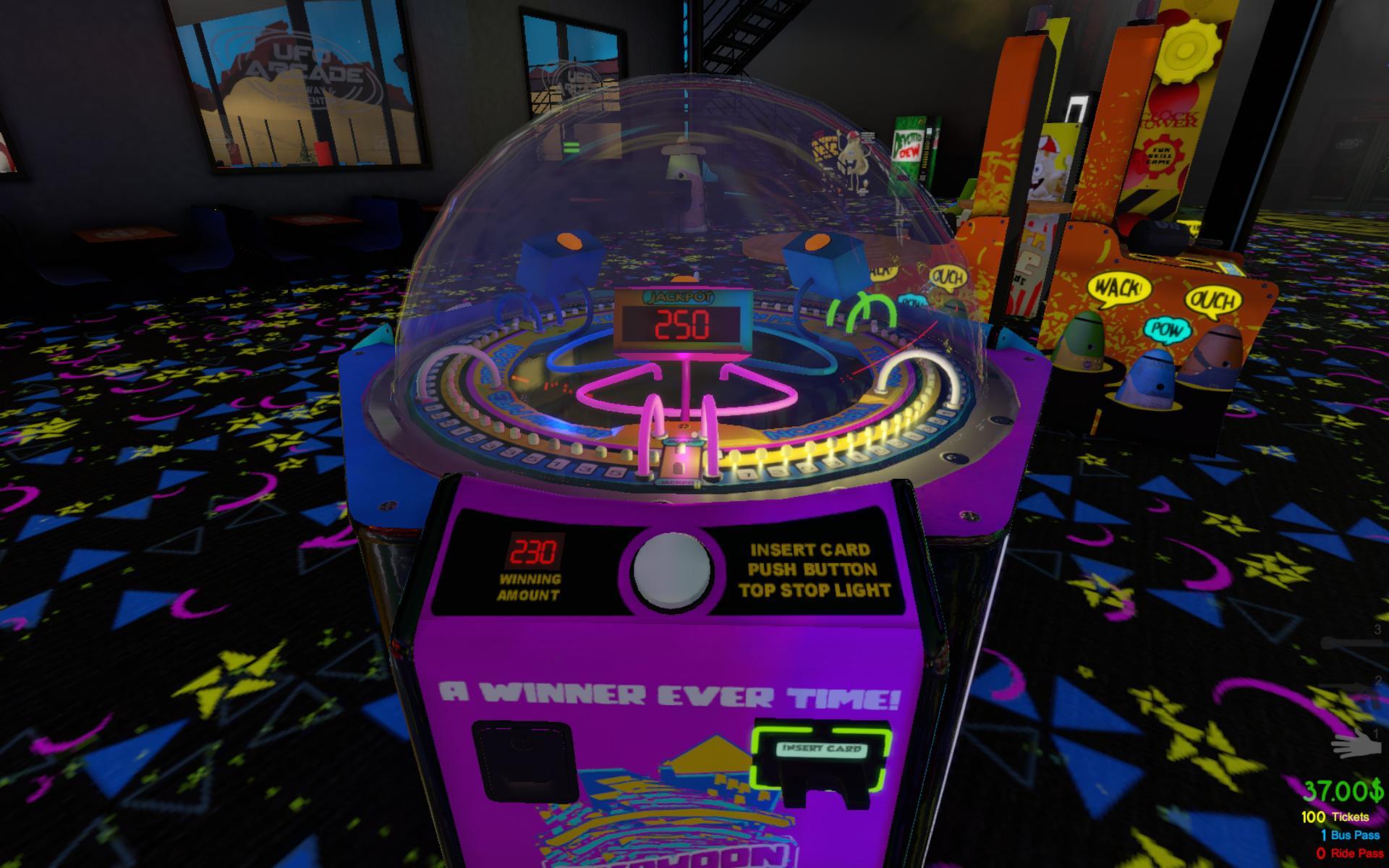 - TYPHOON round light skill stop game. A heavily requested game and was very fun to build.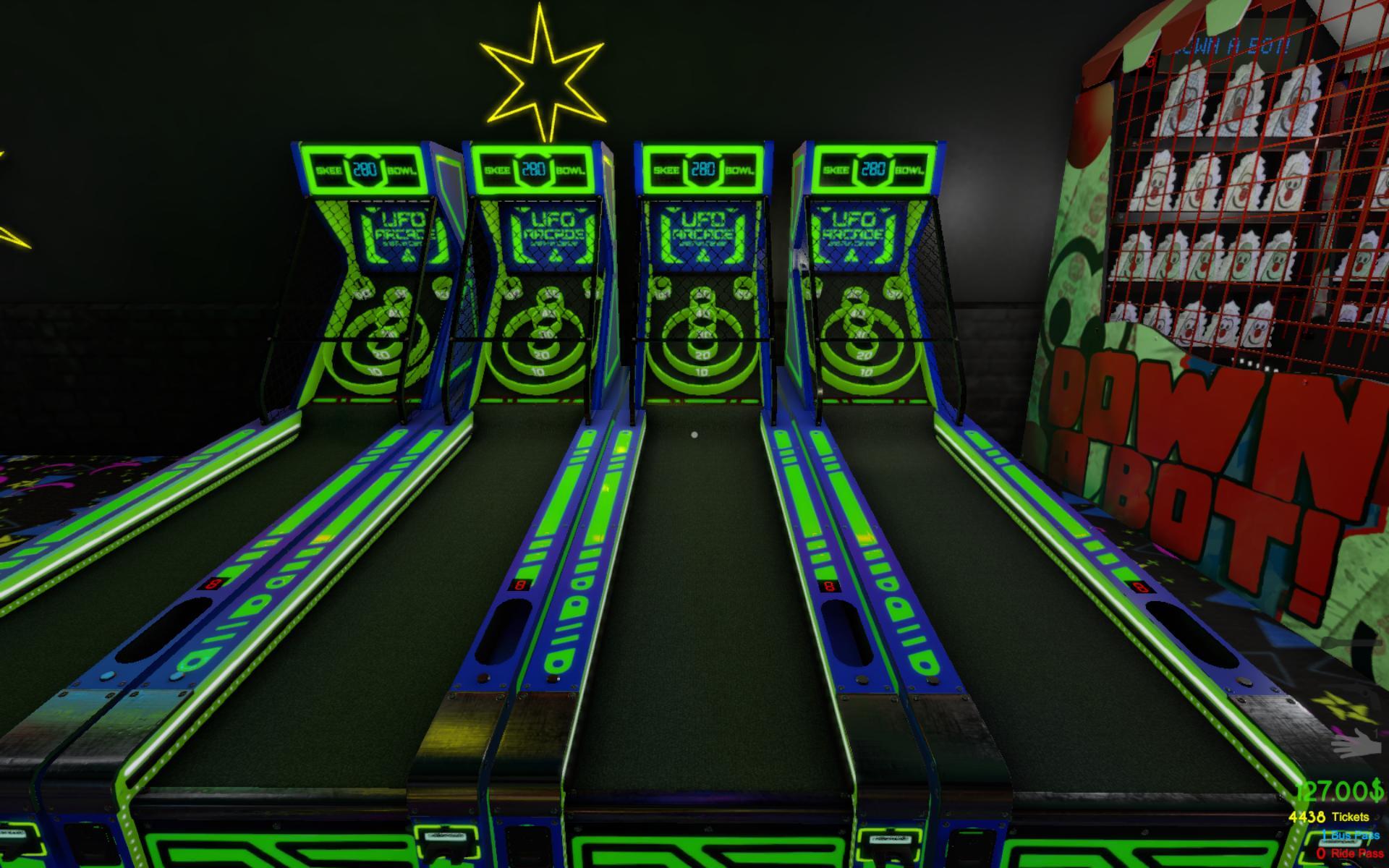 - SKEEBOWL UFO is a space inspired version of skeeball.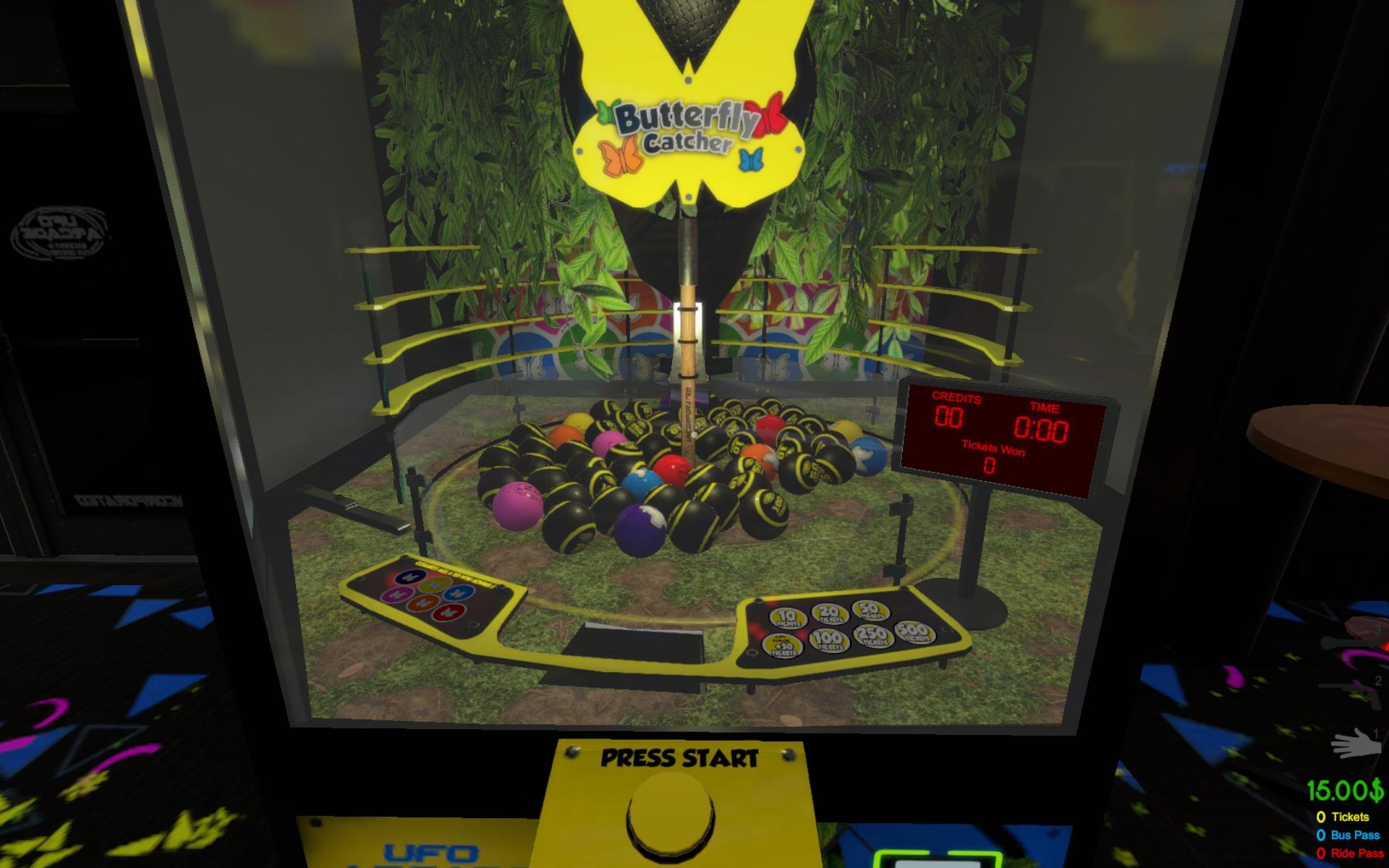 - BUTTERFLY CATCHER is a pusher style skill game of "catching" balls that are supposed to be "butterfly's."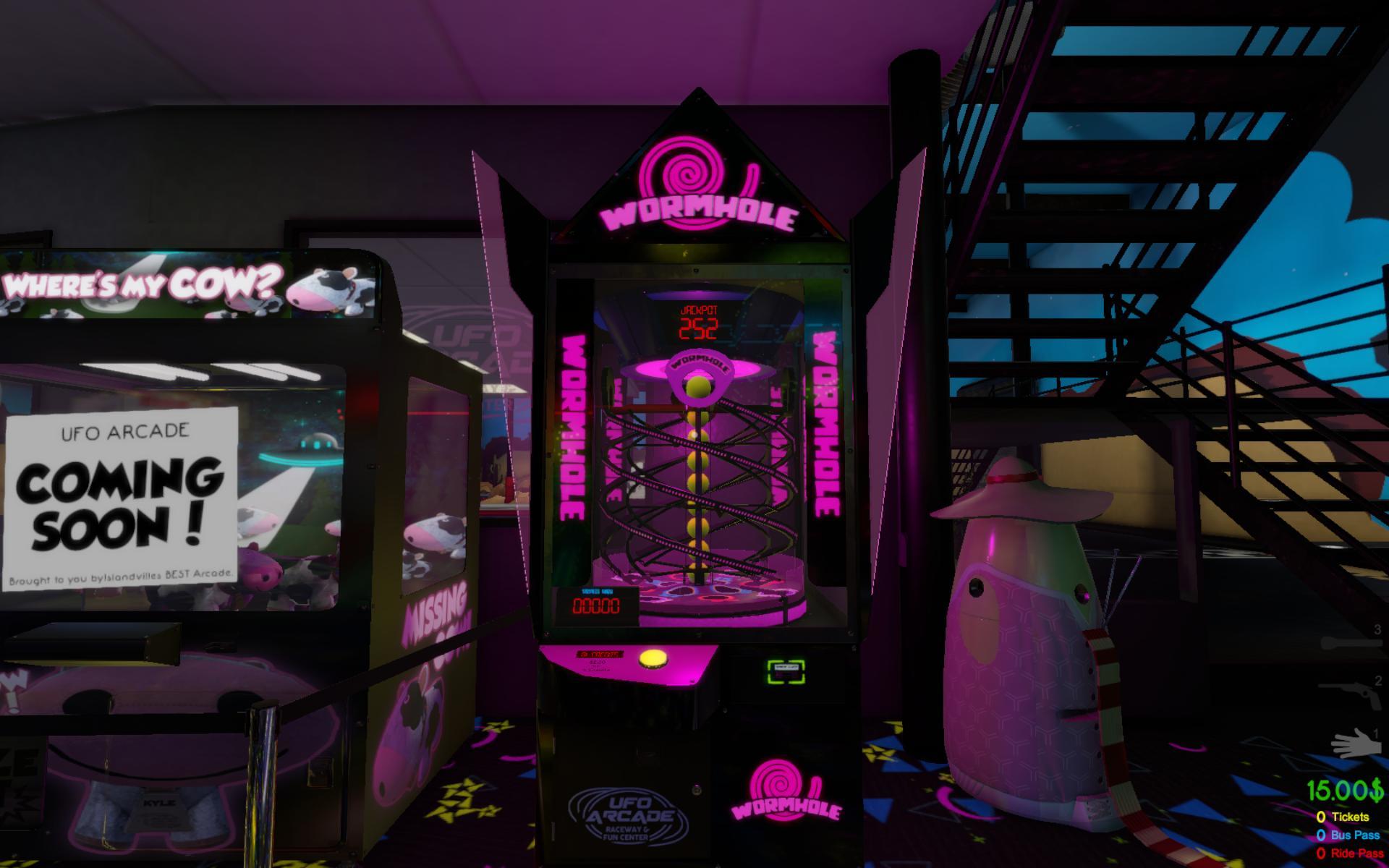 - WORMHOLE is a ball drop timing game with a increasing bonus feature.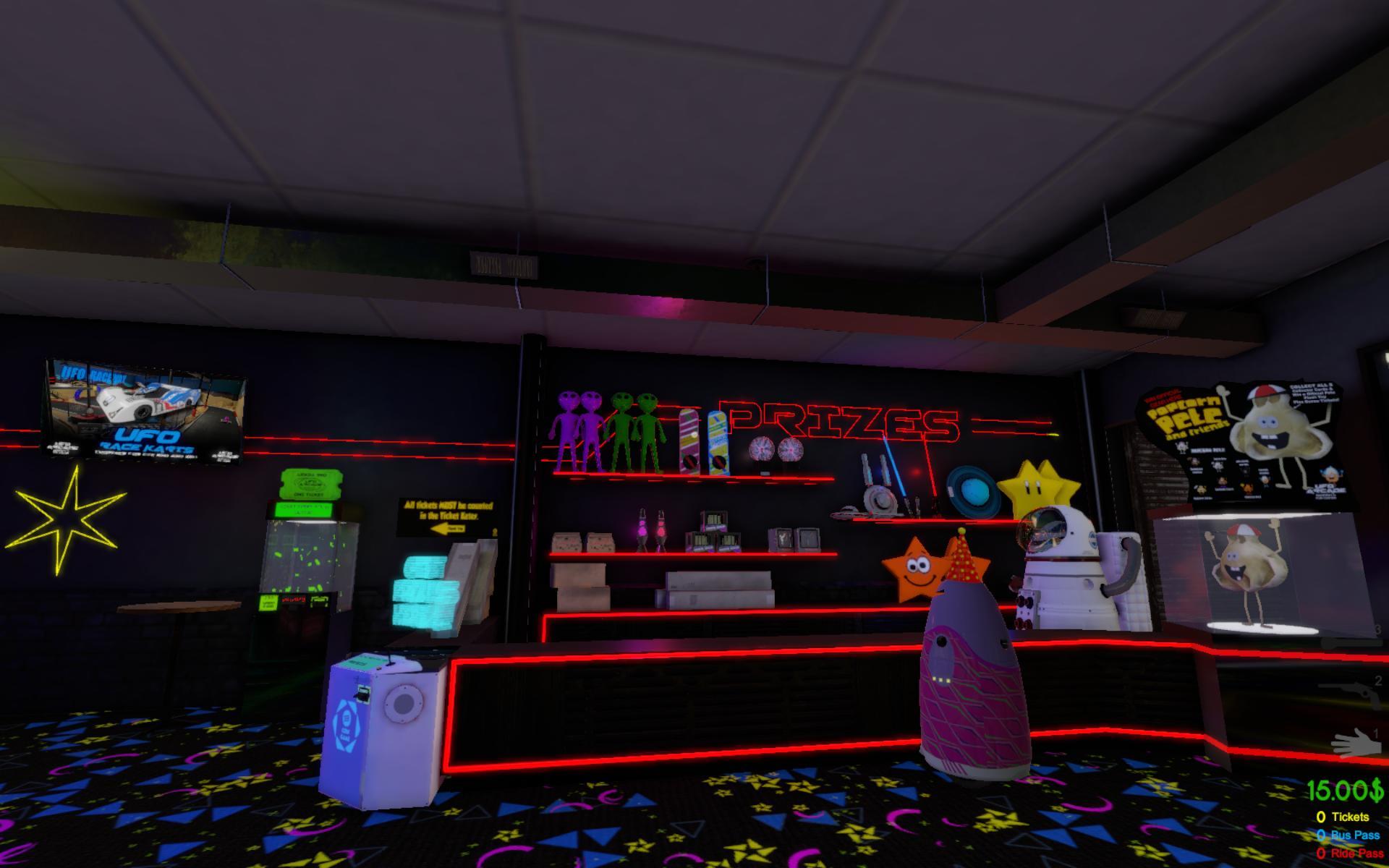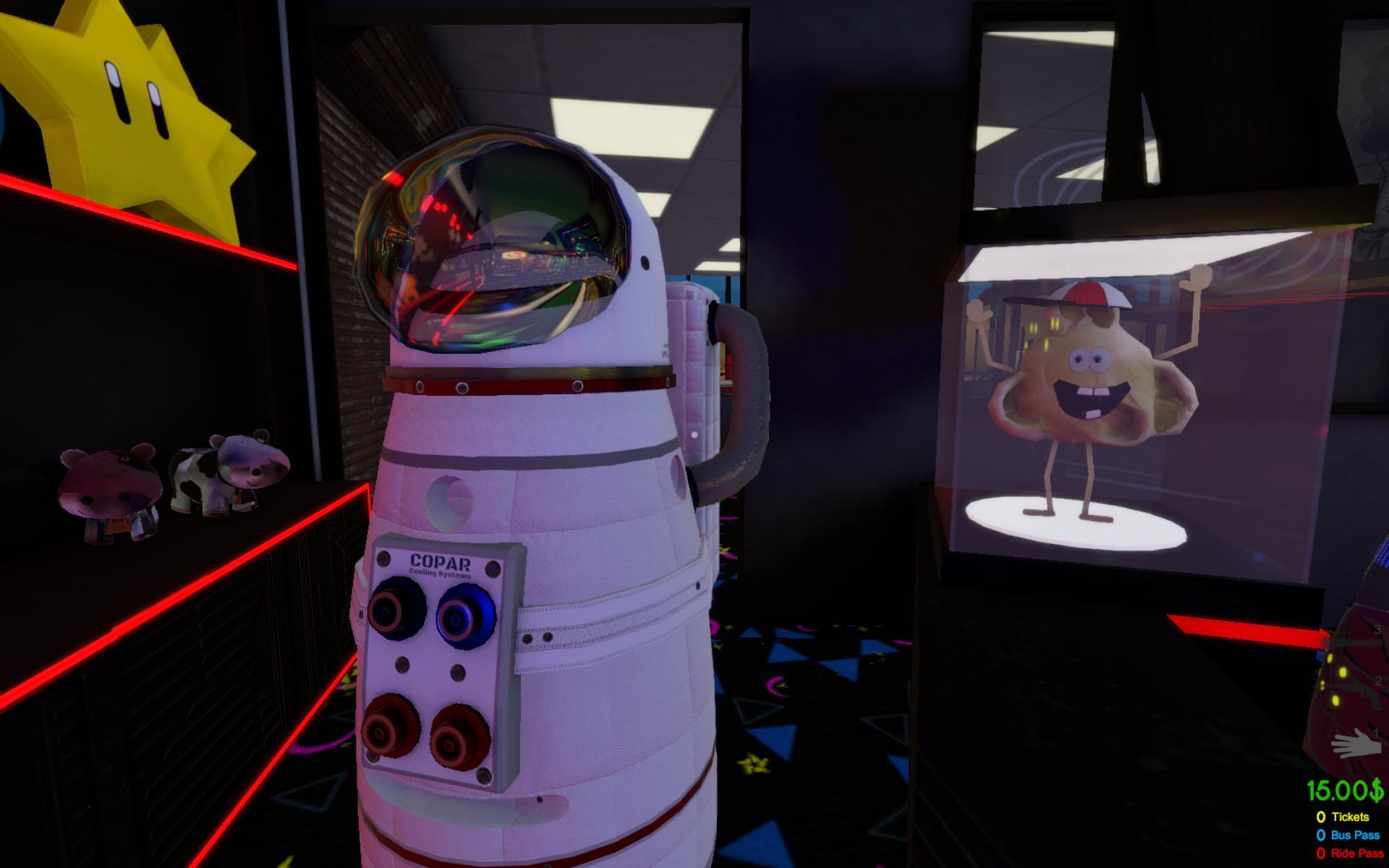 New Prizes available at the UFO Arcade ticket redemption booth:
- Bag of Star Dust
- Alien inflatable
- Pet Moon Rock
- Star Plush " Twinkles"
- Star Plush "Lucky"
- Saturn Planet plush
- UFO Space Ship toy model
- Lava Lamp
- Plasma Ball
- Flux Capacitor
- Light Saber RED
- Light Saber BLUE
- Hoverboard BLUE
- Hoverboard PINK


NEW HOME
This update also brings a completely new house to stash all your goodies in and will be the "home base" in the coming survivor mode. There is a bedroom for you upstairs and also don't forget to feed Gary your pet swan goose (yeah. its a real thing... google it. I had to too.) and the fish in your fish tank. To feed them just click on the food containers in the living room. All of this stuff in the house will be way more important later on in development when you are in survivor mode.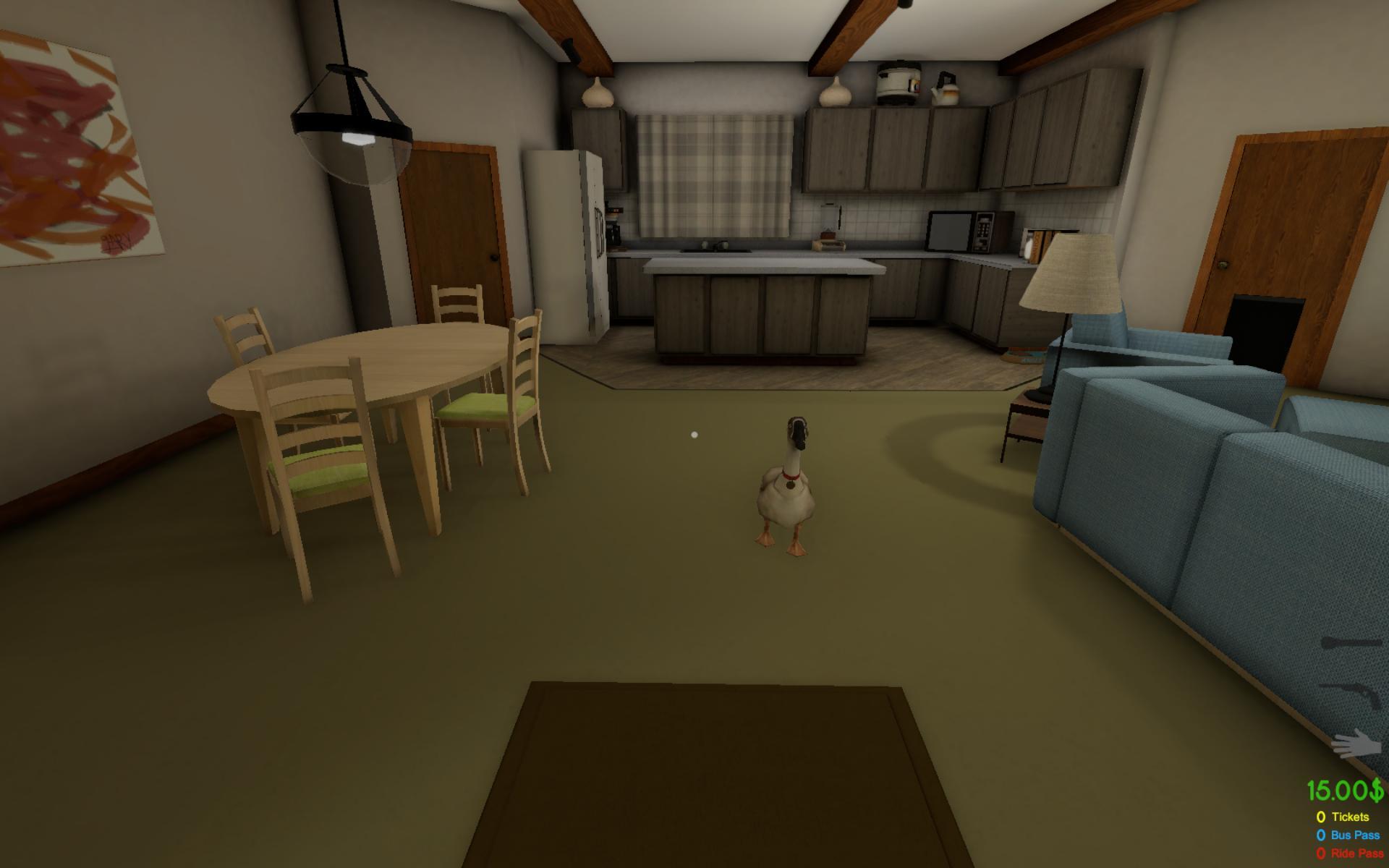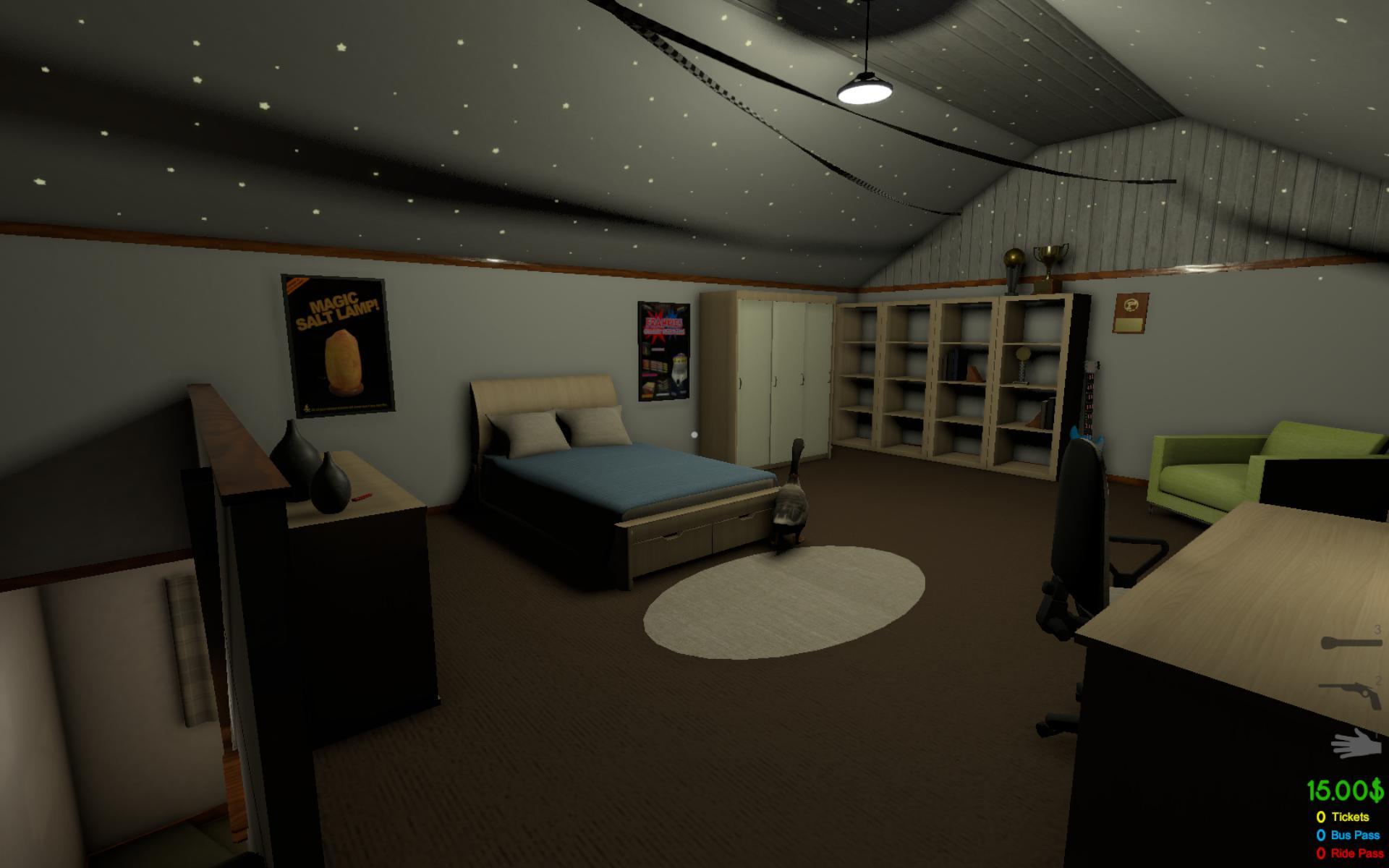 NEW LIMO RIDE
Uncle Phil opened his wallet once again and spruced up the way you travel (teleport) in Birthday Mode. Now when you open your wallet outside and choose a destination a very well payed bot will be there in a jiffy with a stretch black limo just for you. You dont even have to tip the driver. The birthday go'ers in the limo with you are only interested in playing at the main arcades, so if you go anywhere but Larrys or the UFO Arcade you are riding solo.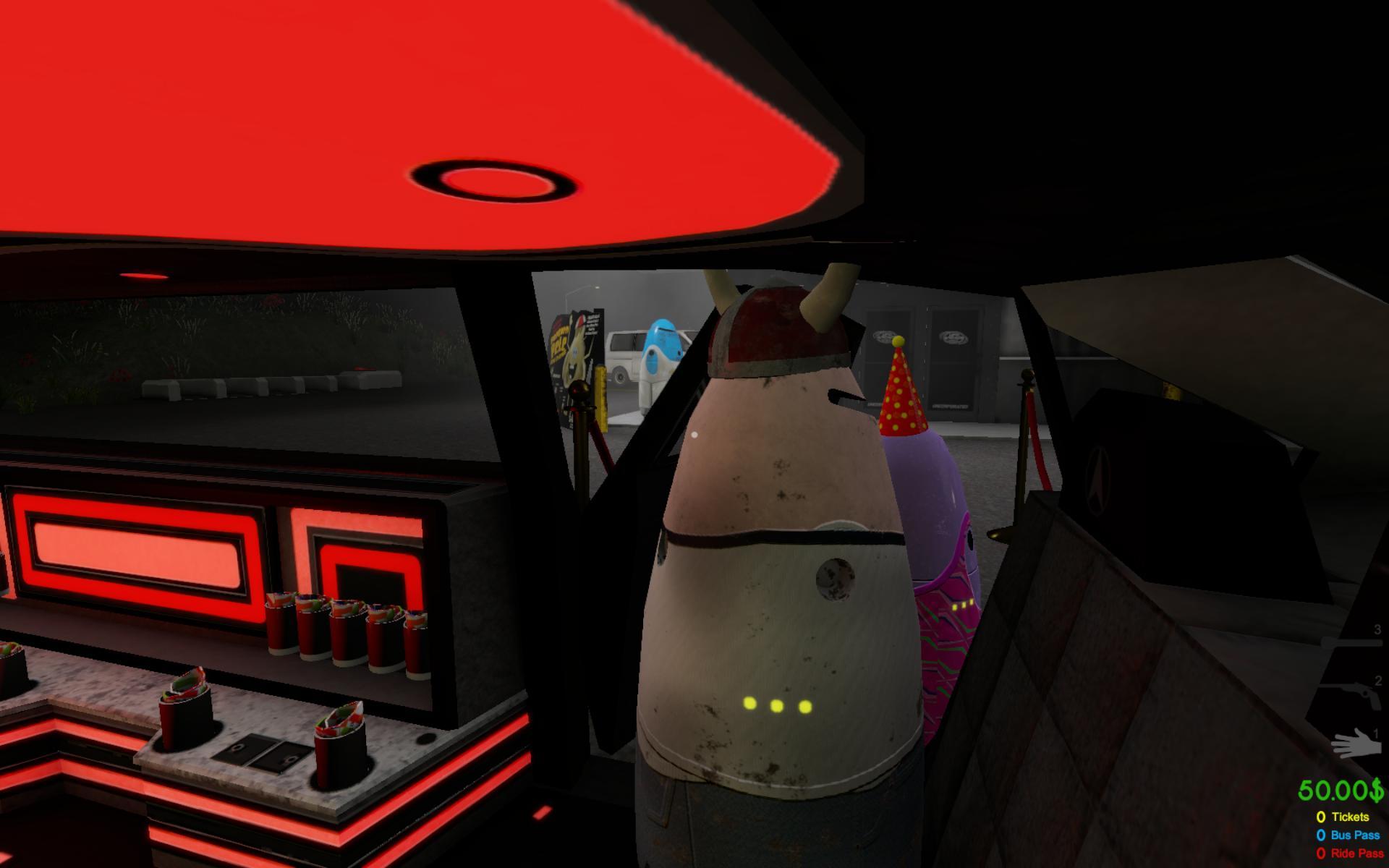 LARRY ARCADE UPDATES:
During the building of the new arcade at UFO point Larry has been busy updating "Islandvilles Original Arcade" as well. I guess the new Mega Drop is installed and working great. He even turned the winnings up a bit to make up for all the scamming over the last couple months. What a guy. Huh? Larrys also has been busy working on the coin pushers as he added a collectible card system similar to the one at UFO arcade. Collect all five of the Dunko cards and win a awesome Dunko Duck plush!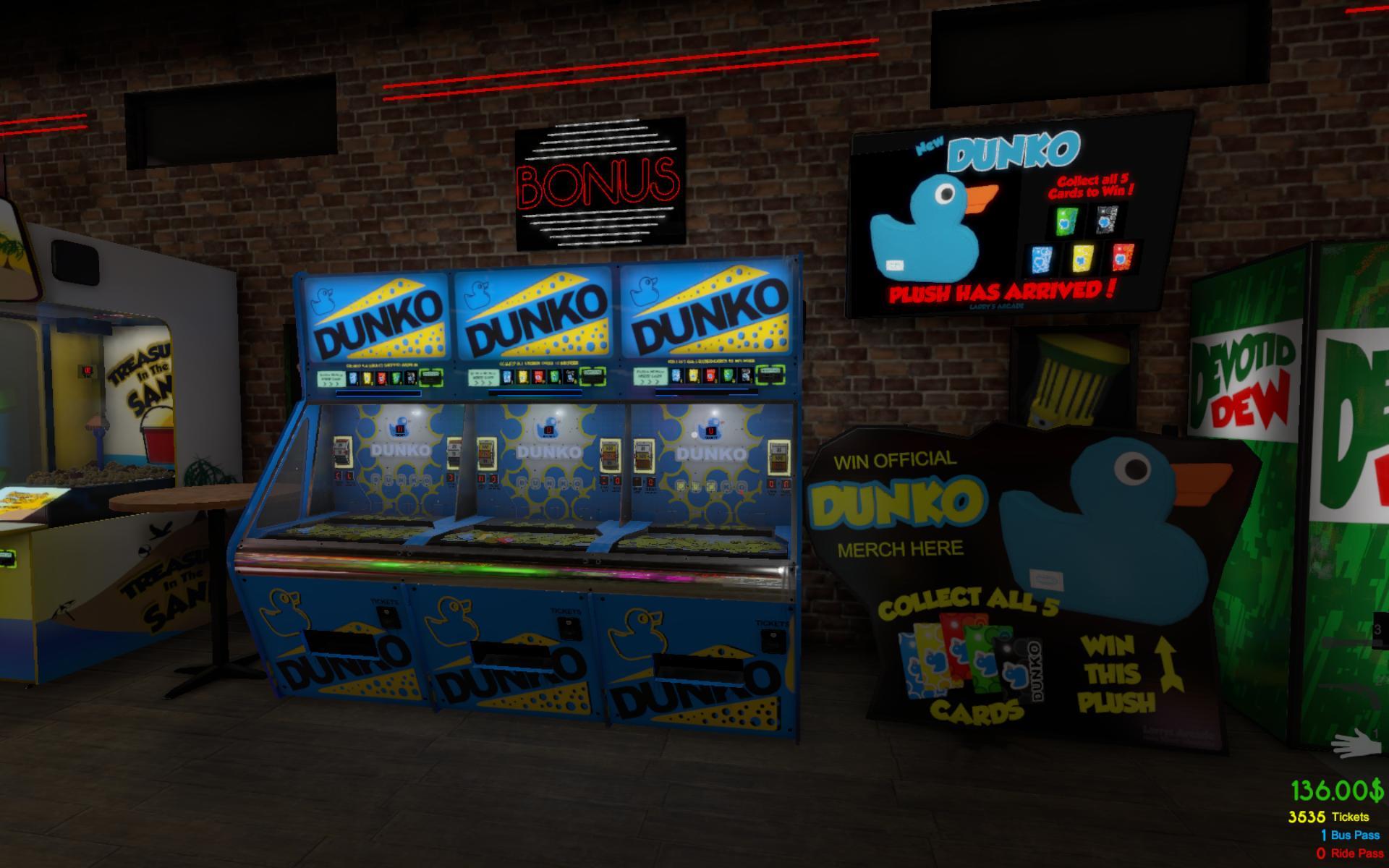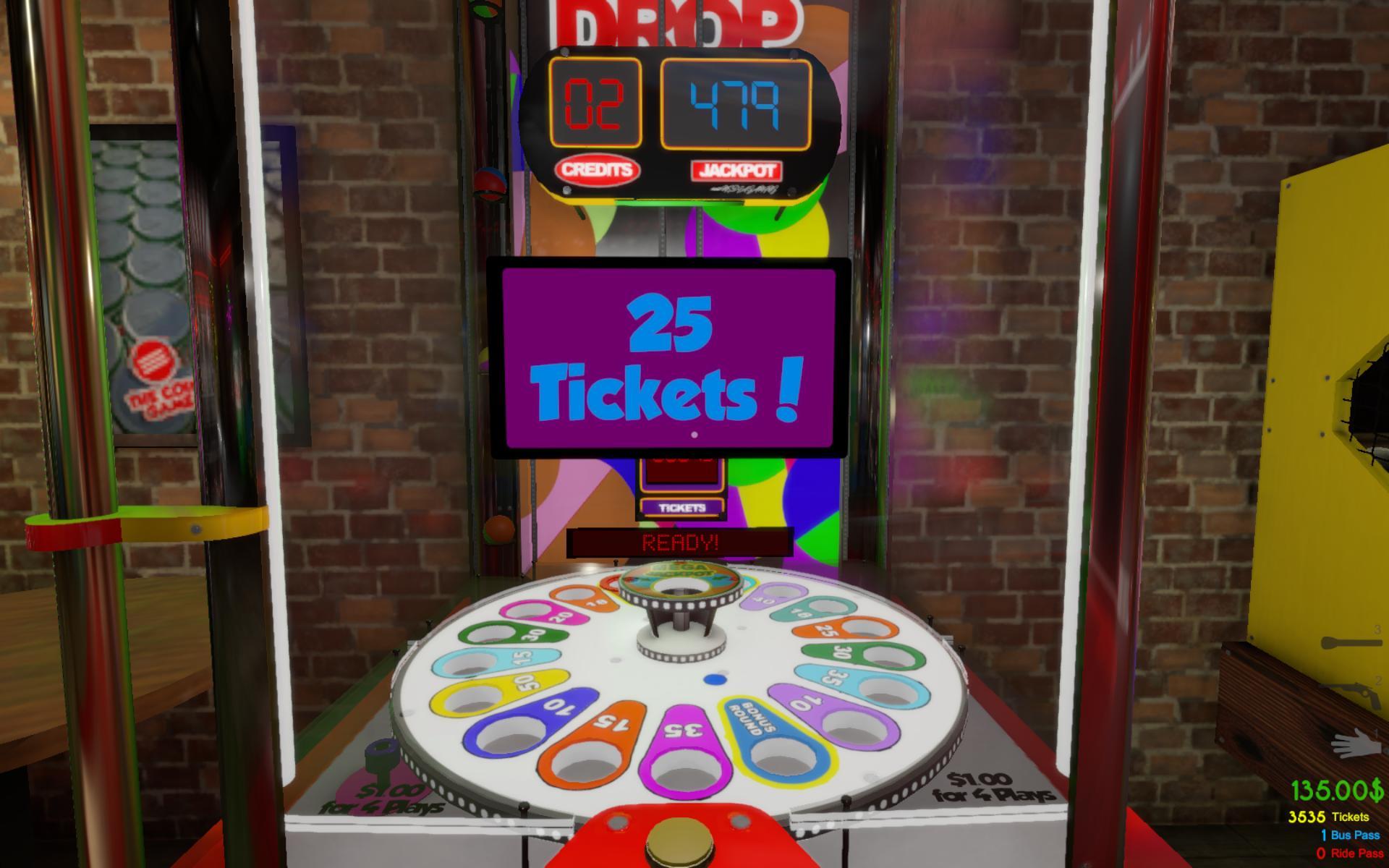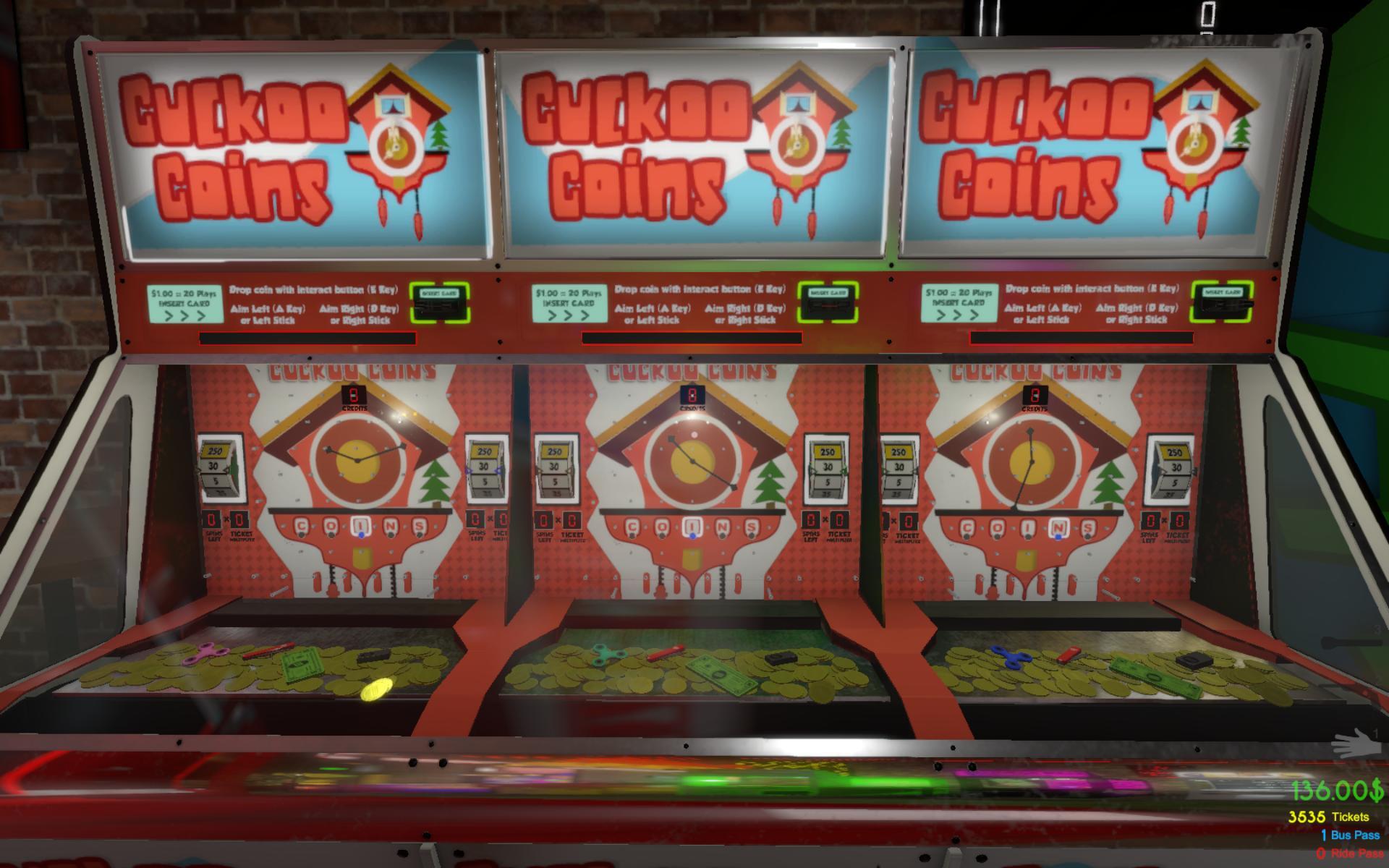 OTHER BUG FIXES:
- Fix the Leaderboards Not being "on" at default and not saving the state between games. You should not have to tun them on or off each time.
- Adjusted all pricing and money amounts that Barrys Pawn Shop will pay you for items. Should be more fair now as some items were pretty far superior to others. I will update the guide on "prize payout percentages" as soon as I can.
- Fixed the coin pushers at the Carnival as they were not loading correctly all the time.
- Removed the cable systems on the Prizemaster as It would freak out and look like a crazy ghost running around larrys.
- Added colliders to the top of the Claw Machines.
- And a bunch of other bug fixes that WONDERFUL USERS LIKE YOU helped me find in the bug section of our discussion forums. THANK YOU AGAIN for that. :)

I will be updating and fixing bugs this week as we all find them so expect a couple more small things here and there. I recommend starting a new game and not continuing a older saved game. Lots of stuff is new and different so you could see some conflicts. I will be adding more achievements to the game in the future but I want to make sure things are working on a bigger scale first.

As always..... I want to say thank you to all of you for supporting The Coin Game. I would not be able to do this without all of you helping. I will now be working on finishing up a couple new fun games at the UFO arcade and then on to the survivor mode release. I have lots of silliness and good old fashion top quality time wasting planned for all of you.

And a final note. I will be increasing the price of the game once the survivor mode is released.

Kevin
"devotid"