Who Are You And What's Going On?
Hello There,
For those of you who do not already know, I (Matt) have taken over development of Game Of Engines and plan to iron out all of the bugs before I begin work on sweet new features. I know Sam and I often brag and brag about the toolkit itself being multi-platform and a lot of you don't get to see it very often so I would like to assure you all that the toolkit has been tested on the following platforms:
Ubuntu
Kubuntu
Debian
SUSE
Windows Xp
Windows Vista
Windows 7
Windows 8 <-- Didn't see that coming, did you?
Snow Leopard
Lion
Mountain Lion
Loads More!!!
So as you can see from the list above, we have a very high multi-platform list so you can develop your game no matter where you are without transferring your files or assets.
I Don't Believe It... Show Me!
Damn. You are a tough crowd of people to please but okay. Since I am on my Ubuntu computer, I will show you a quick screen shot of the toolkit running in a linux Gnome environment.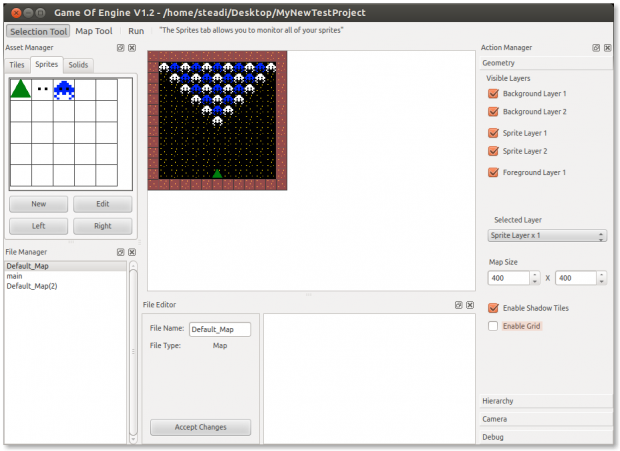 My God. How Long Has This Been Going On?
Well we have actually had a multi-platform toolkit since version 1.0.4R2 of the toolkit but we have only now began strong implementation of it.

Well This Is All Very Well, BUT Is The Engine Itself MultiPlatform?
Well, I can safely say that the actual engine IS multiplatform and allows the user to build games for Windows, Mac and Linux. All other platforms including the Sega Dreamcast are almost finished and ready to be used so keep an eye out!
Thanks for Reading,
Matt