Little red and Professor Wolf : the wolf's room
The wolf's room has been added to the game. It's a place you can access when you are Little red. During your travel, you will find on your way a kind of "warp door" placed somewhere in the level. Before you can open it, you must find the key to open this warp door.
the warp door :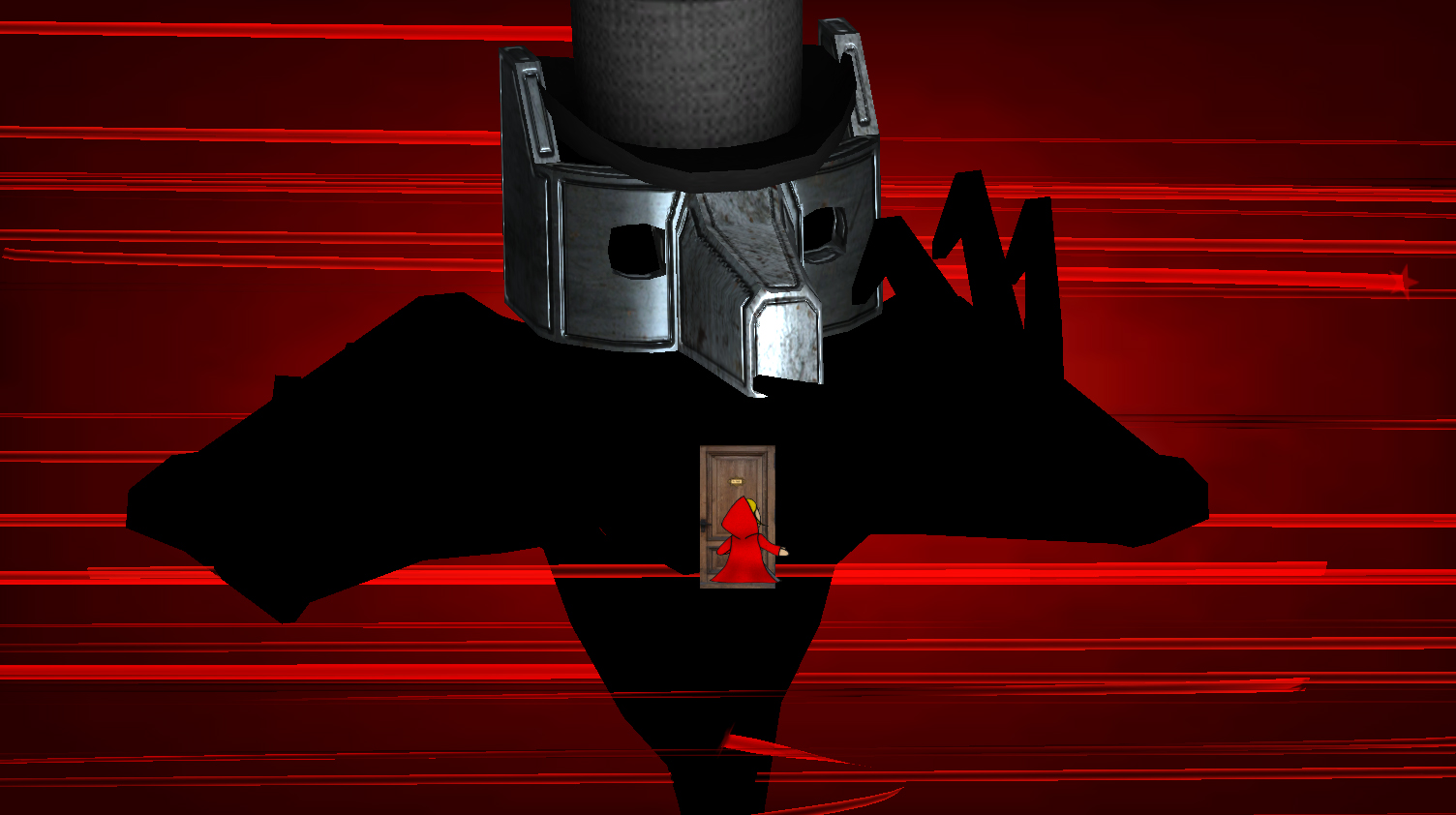 Since you've got this key, you can enter the "Wolf's room" . The wolf's room is a place in 3D. This is the house of Professor Wolf. In the Wolf's room, you' re Pr Wolf. Here you can find new powers, unlock weapons, activate triggers. But be careful, Pr. Wolf is ill and sometimes he must find some drug to stay cool and continue to explore this room.
The bloody visions : happen when Pr Wolf needs his drug /serum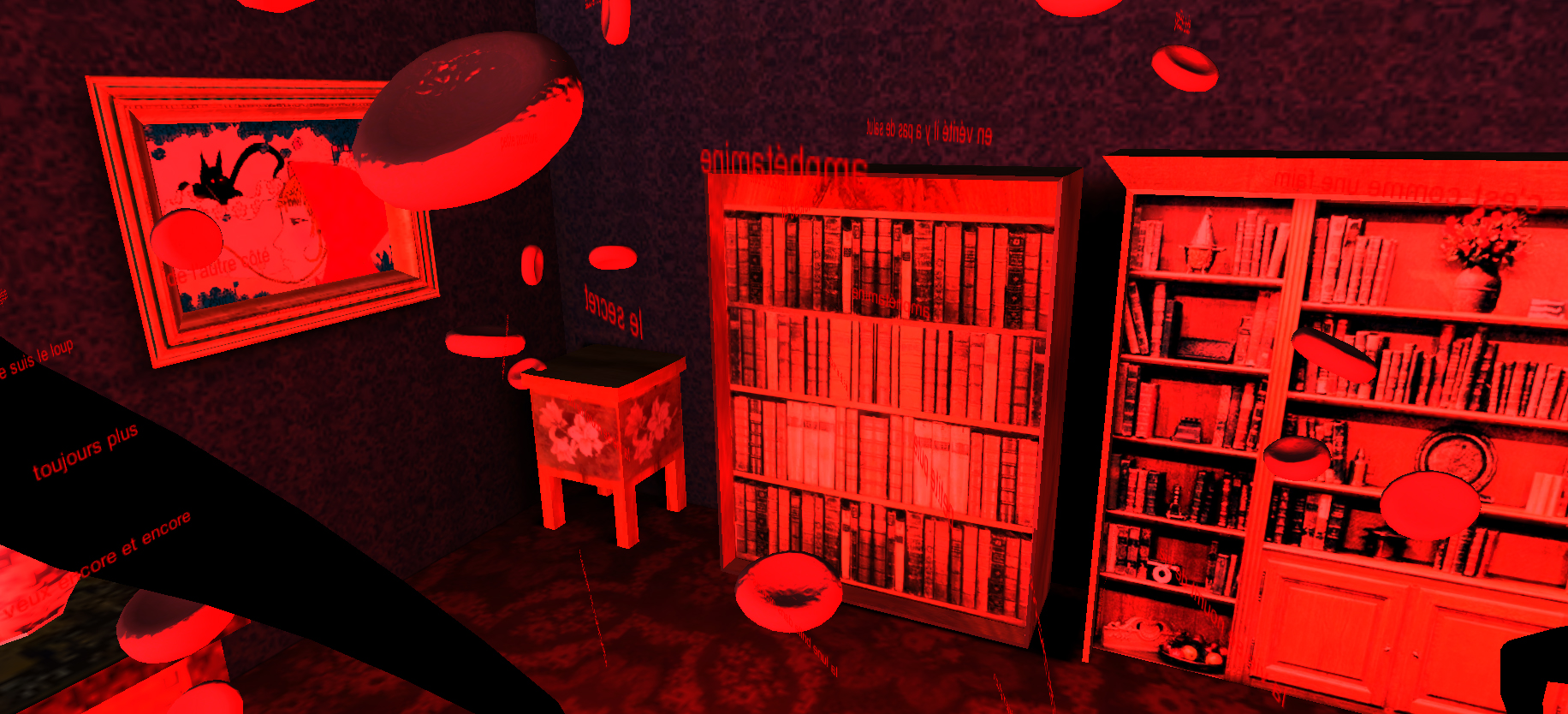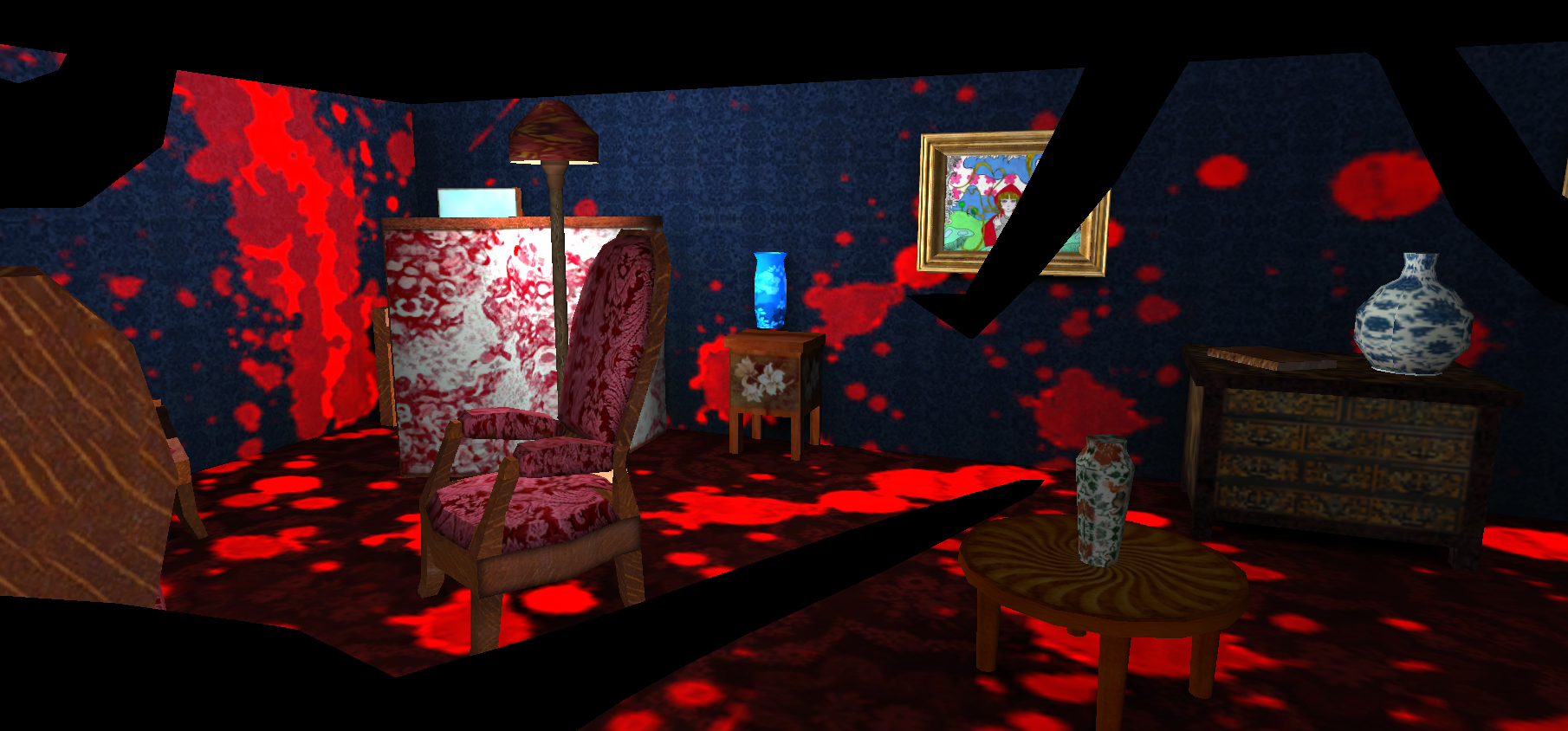 A kind of experience: David Lynch's mood
I wanted to add this room to give another game play experience to the player, something really strange where he can be destabilized. I tried to develop the idea of fear in this room. this is a sort of "David'Lynch mood"
How to enter the room :