Hello there,
In this post I'd like to share a little bit about one of the devices you'll interact with in Forest Grove. It's called the Hovercam™ and it has an important role in terms of the lore of the game.
The Hovercam™ is a small personal drone device, usually purchased by individuals, families, or even small businesses as a means to record video and/or audio. They can be used for security, fun, or even as an intimidation factor. And because the Kunstmatigaard's purchased many of these devices, you'll be able to pilot them and fly around freely in well defined areas. Unfortunately, accessing the data and recordings from these drones is not an option.
In 2072, changes in recent surveillance laws have made accessing the data from the Hovercam™ troublesome. As it turns out, the actual recordings are not owned by the purchaser. They are owned by your typical Big Corp whose top interests are usually their own.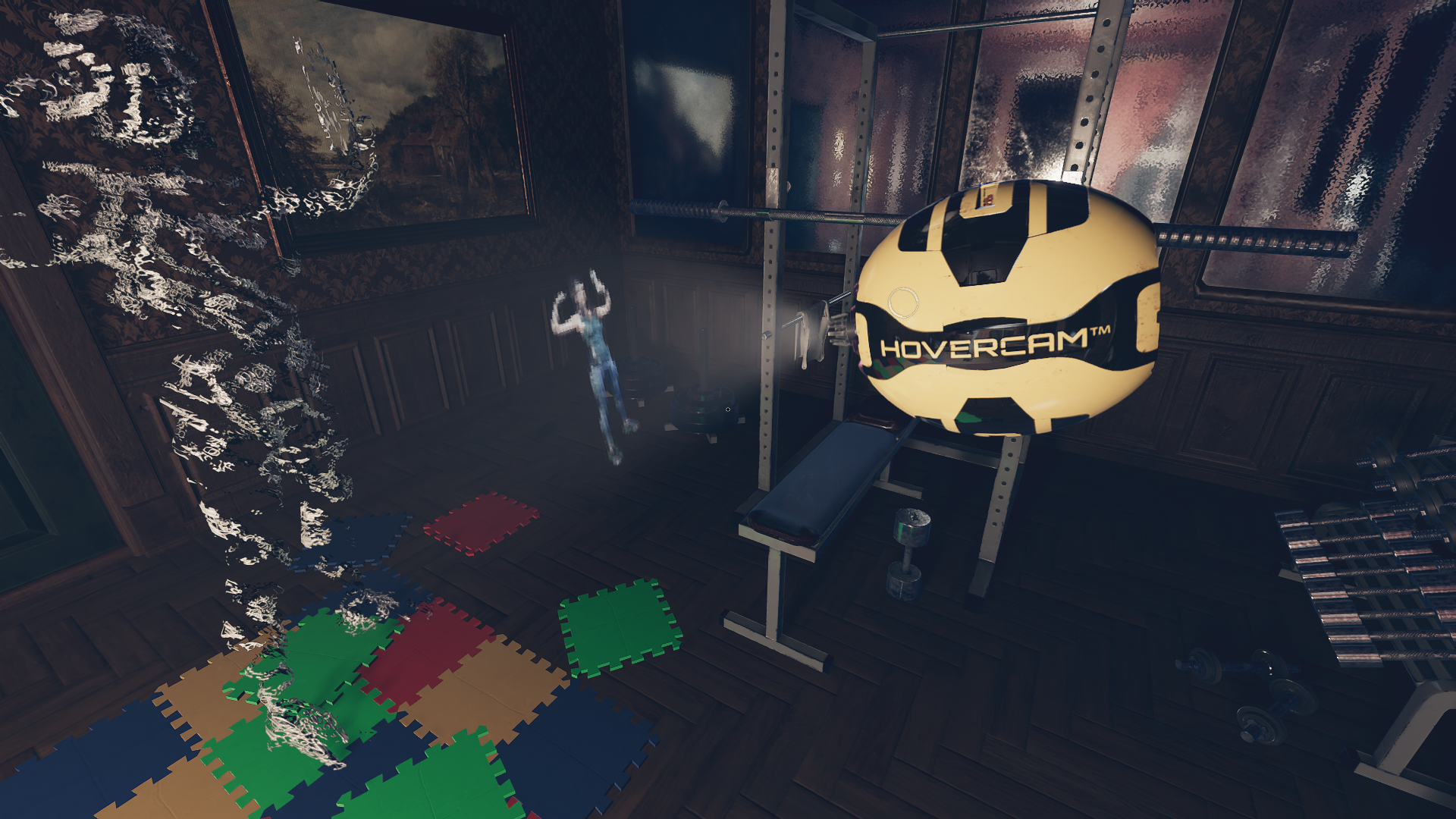 Usually this wouldn't be a problem as most people can still access their data as they need to. But for any external party who wants to gain access, it gets tricky. Why? Big Corp has bought Congress. They've taken the initiative to ensure that their right to lock down their data is preserved, no matter the situation, even for criminal investigations.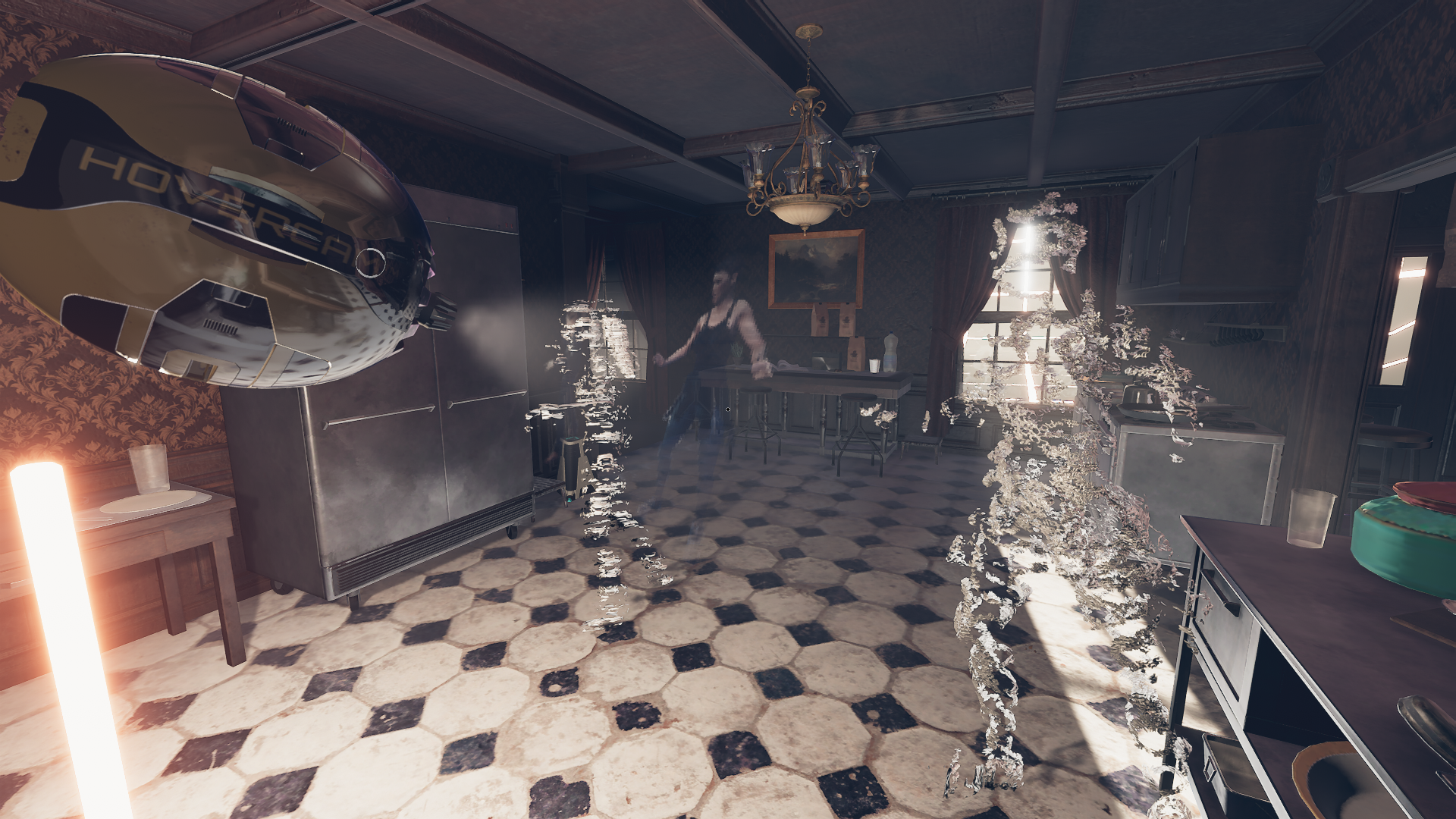 To work within and around these new laws, the Remote Forensics Bureau developed a technical marvel called the Nanodeck. The Nanodeck is a large rendering area where a location can be recreated at a macroscopic level, along with some of the digital data within it. It's a place where investigations take place and because the technology is so new, the current laws in 2072 are not written to handle them. It's a place where balancing the act of solving crimes and not infringing on laws is tricky. (We'll cover other purposes of the Nanodeck in a later post).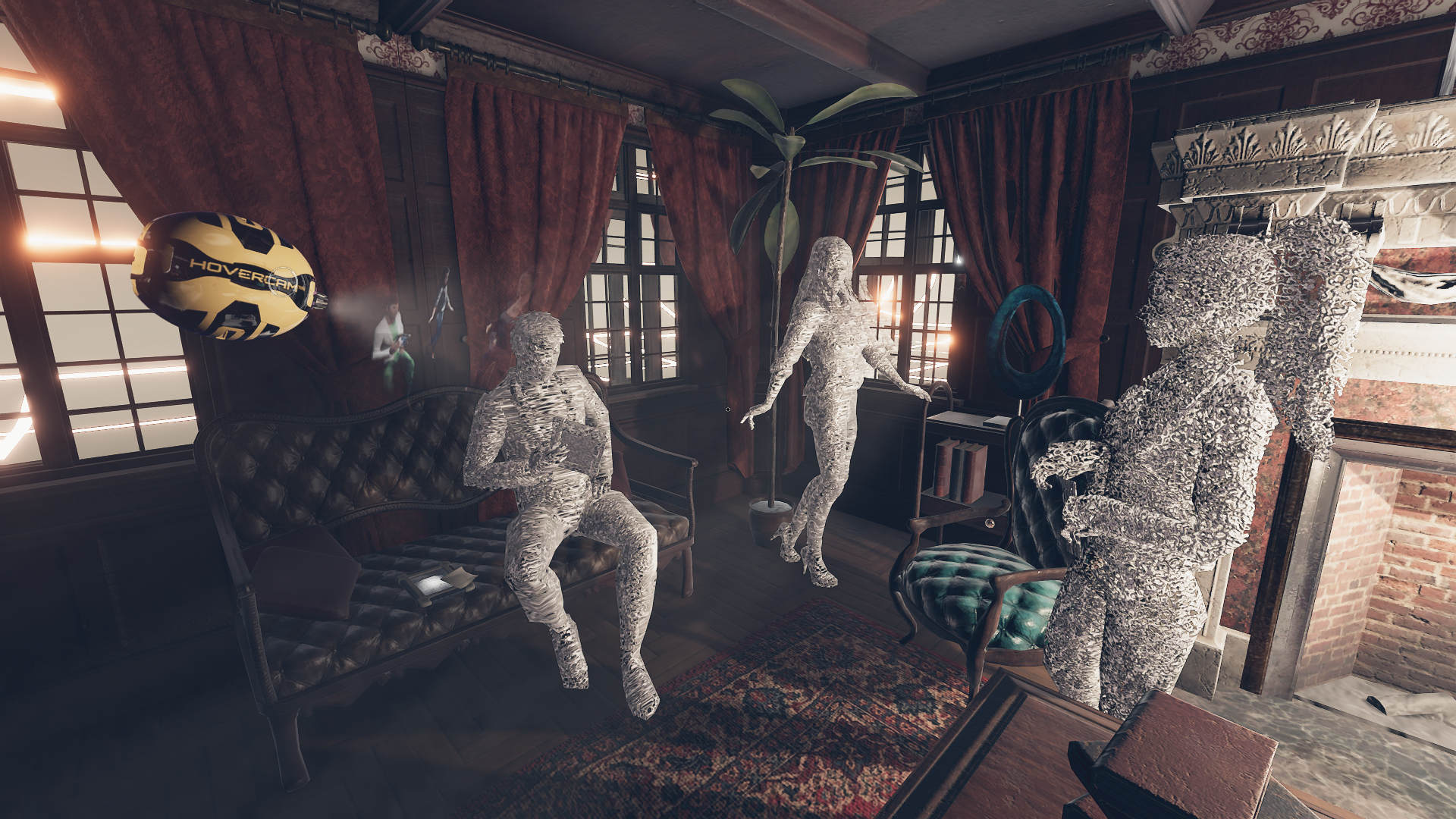 In Forest Grove, you'll access many Hovercam™ devices and along with the Nanodeck AI, reconstruct conversations that have taken place in the Kunstmatigaard residence. You'll be able to see where individuals were standing and what they looked like at a certain point in time. The information in these conversations along with the imagery can be just the key you'll need to solve the case!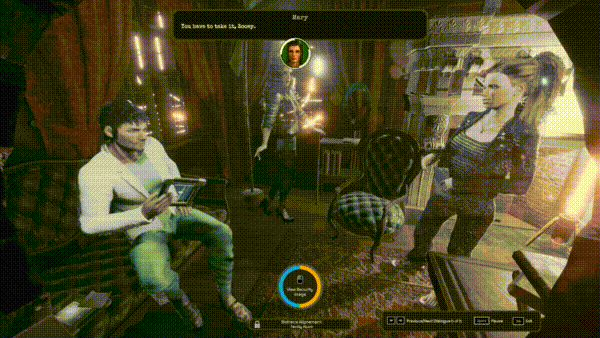 Thanks for reading!
Larry