First of all, happy new year, good folks! Lets make it awesome.
On a subject matter, last time I wrote an issue of "The Road So Far" I said we'll be posting again in November if nothing big comes up. Guess what. Something big came up. And it's properly crazy.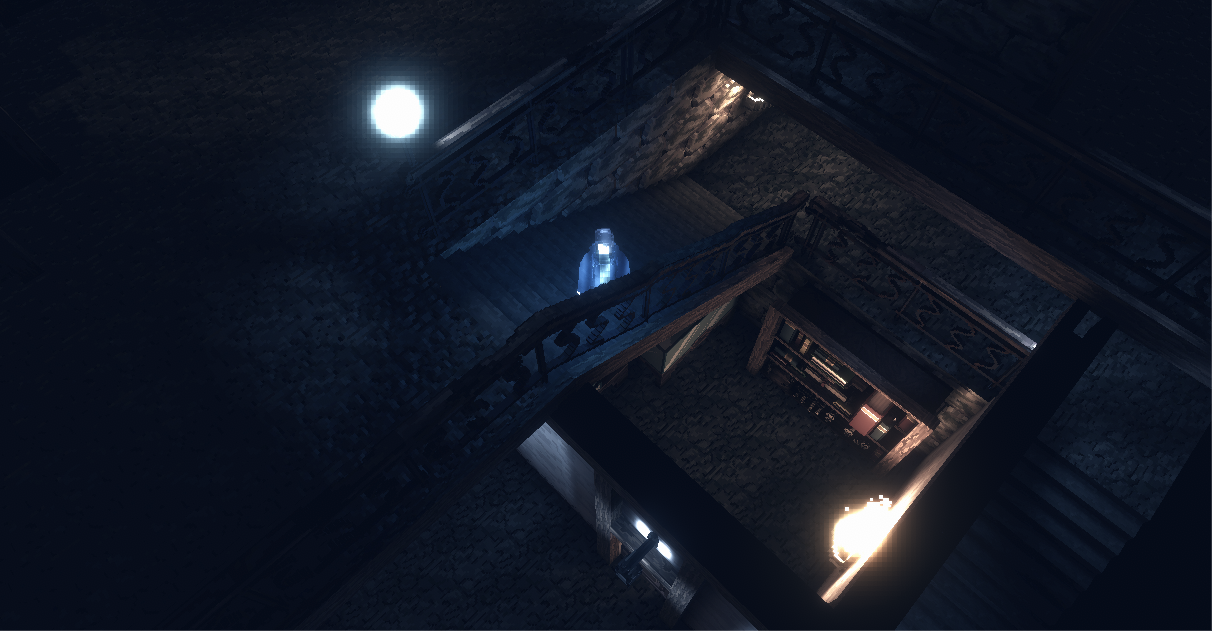 See, John tripped and started sprouting a third spatial dimension. At first we thought it might be some kind of sickness but it looks like it's here to stay. That's why we went and looked at what to do with it. The result is The Vrennman Case. The same old game, same concept, same story. Hell, even assets and the largest part of the codebase are the same. But in 3D. And we're doing our best to blast away that vertex budget with voxel art styled models and environment details.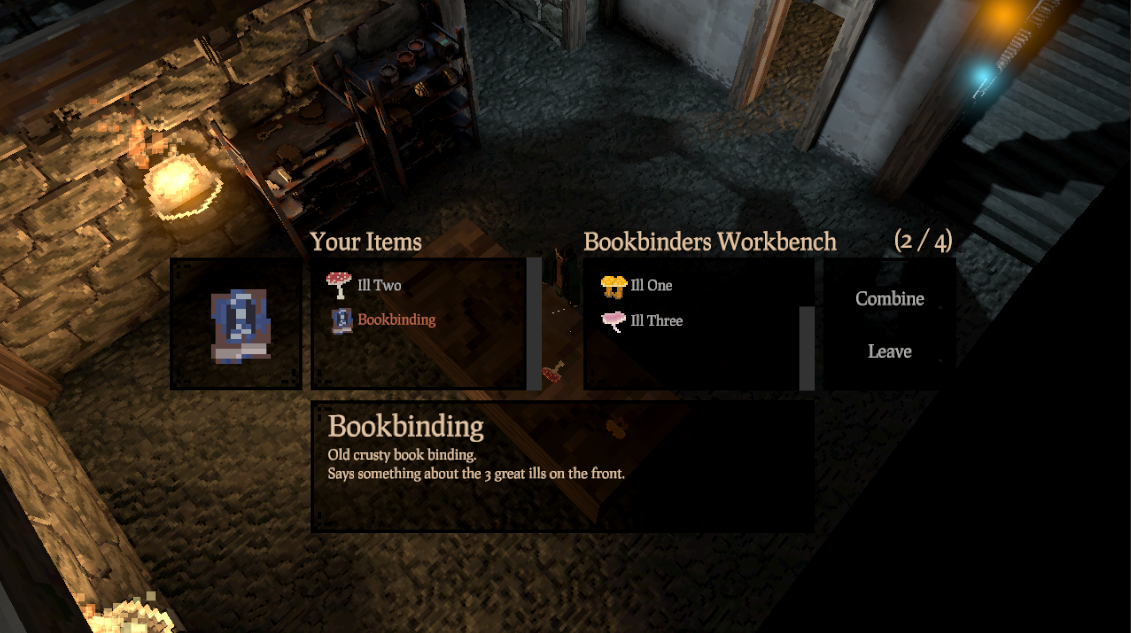 While we were at it, we introduced a new inventory screen and a new workflow when working with other inventories. Last but not least we chose a new font. Which is very readable and basically resembles what we think the old Pixelfont (which was Romulus by the way) would look like in HD.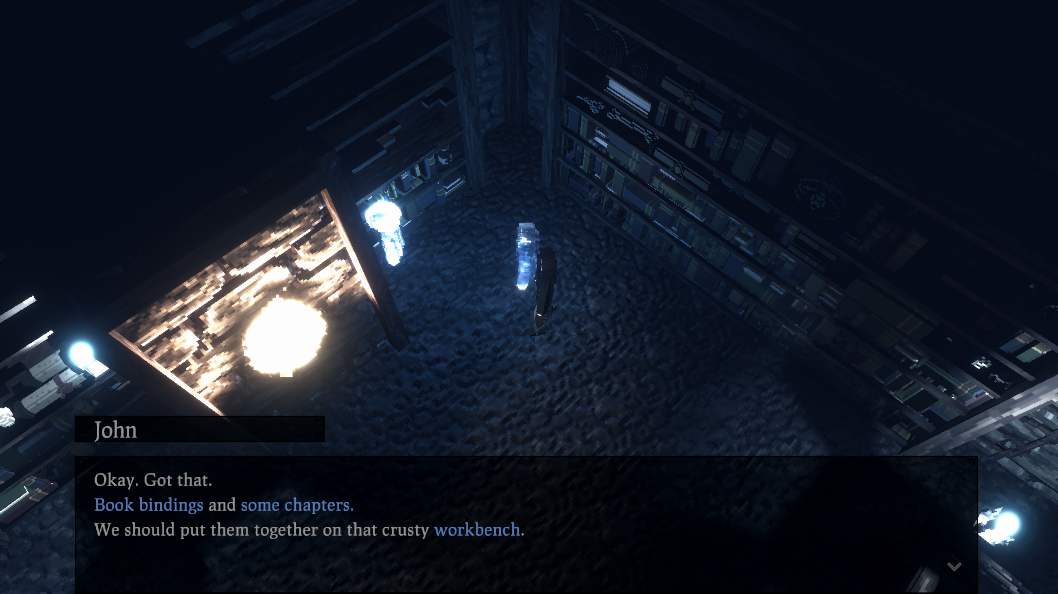 Of course this font is also used in the dialogue UI now. We also added a lot of shader trickery to get a voxel-ish look without blowing the vertex budget on trivial things like walls and the floor. Add to that some static lighting and baked lightmaps and we have a 3D game that doesn't require too much from your PC. Hopefully.
We're working on a micro demo. It will serve the purpose of testing mechanics and how they work out in 3D. You will get to play that micro demo and we'll let you know when that time will come. Approximately by the end of January or early February.
That much for the eye candy, friends. If you're not into editor screen snippets, this is your place to exit. I wish you a wonderful day and hope to see you again later. Basically. If you wish to be one of the first to receive updates about the game, do join our discord.
Now I was talking about fixing tools the last time I wrote. And the programmer person did fix tools. For instance this item pickup interaction.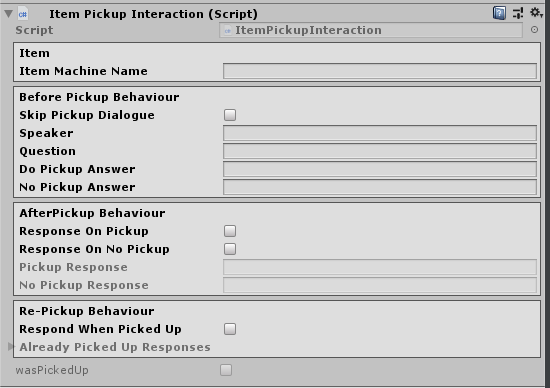 Previously, to realise an item pickup behaviour, we had to work with several loose entities and tie them together with our game logic system. It was a rather cumbersome work and not very efficient. We now got this dedicated interaction. It handles all the things usually required for your everyday item-pickup-scenario. It's obvious that this should be a thing when you think about it. But therein lies the problem. Nobody cared to think about it. Until now. Of course.
On another front, we outfitted most interactions that have conditions with an "else branch". That's an extra interaction that is executed when the condition is not met. Game logic and all. It allows us to super quickly generate complex scenarios and different behaviours depending on things in the game world. And very easily so. Also, since we got a lot of items now, we have a nice little auto-complete input type so nobody needs to guess item names anymore. Yay.
If you're interested: To realise the absolute most of the custom inspector setup, we simply used NaughtyAttributes. If you're into custom inspectors but quickly, you want to check them out. That dropdown is a free asset from the Unity asset store we fed with out item list and made a custom property drawer for. You find that asset here.
There was much more work on the tooling under the hood as well but that's sort of hard or incredibly boring to express in screenshots. And probably boring to read about in general. So lets call it a day here.
Again, if you wish to be the first to receive updates and screenshots and sometimes also little outtakes you'd never see here, do join our discord and lurk. Or chat with us. Or bring cookies.
Actually, bring cookies. Bring them here.
And that wraps it up for today good folks. Have a wonderful day and see you next time!
Cheers, Chris