Spark Rising is a sandbox action strategy game. Our voxel game engine allows you to build massive fortresses to outfit with defensive weapons, and an army. An invasion is coming and it's up to you to fight back.
When conjuring up the game concept, we had a general idea of what we wanted to do around empowering users to create stuff and then use their creations in a battle. We ultimately narrowed down the list of games that inspired us to 3 key ones: Minecraft, Dungeon Defenders, and Earth Defense Force.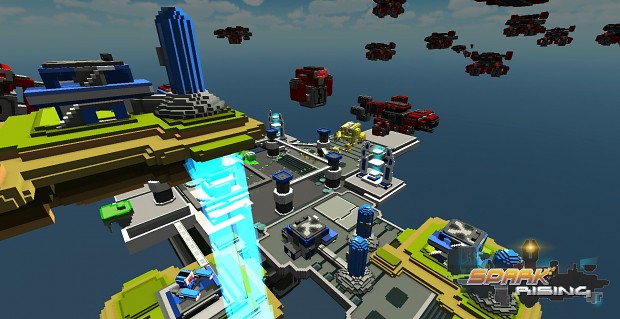 The building aspect of Spark Rising draws inspiration from games like Minecraft. Our voxel engine allows you to build structures, vehicles, characters, etc. block by block. You can also lay down whole objects as well, so if you want to place a building type around the map, it's easy and fast. The visual style has more commonality with another favorite indie game of ours Cube World, but our takes comes with more of a sci fi retro look.
Game structure wise, you'll see inspiration drawn games like Dungeon Defenders. We take combat quite a bit further, because we wanted to add in more strategy to battle dynamics. You'll have to contend with enemy types, terrain, and your own defenses. Let's not forget the meat of the game: You. You can jump right into battle and fight directly with the enemies using different types of exo-suits, which function like unique classes. This isn't a tower defense game where enemies mindlessly follow a linear path to an objective. Battles happen around specific events that are triggered. Enemies may attack your HQ, or attempt to take down your shields, or drain your resources. We'll be investing the most time into getting this aspect of the game to feel right.
Third, the scale of war, and the more sci fi aspect of the game, is inspired by Earth Defense Force. This niche 3rd person action game has developed a cult following on console for it's wanton carnage, massive swarming enemies, and campy themes. Our goal is to shoot for that same level intensity, but mix it with more deliberate planning around combat.
We haven't even talked about how we allow you to create your own stuff, which we feel is unique to us. We'll save that for a future update!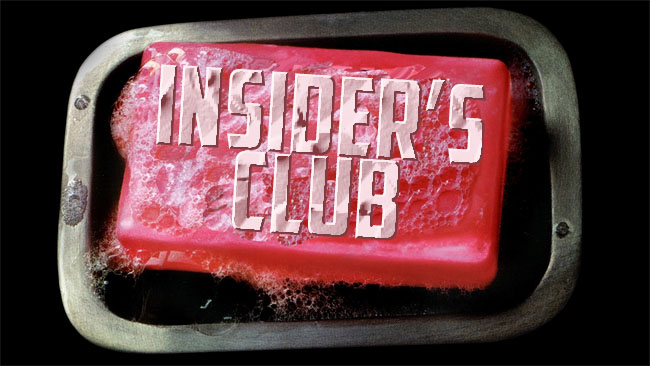 If you find this sort of game sounds interesting to you, I got some sweet news for you. We're opening up our Insider's Club to five more people to join up. You get a free copy of the game in exchange for providing us helpful feedback during the creation process. Stop by here for details!
If you don't make the cut, you can at least stop by our forums to learn more about the game. We'll likely do a crowdfunding initiative soon, so stay tuned.