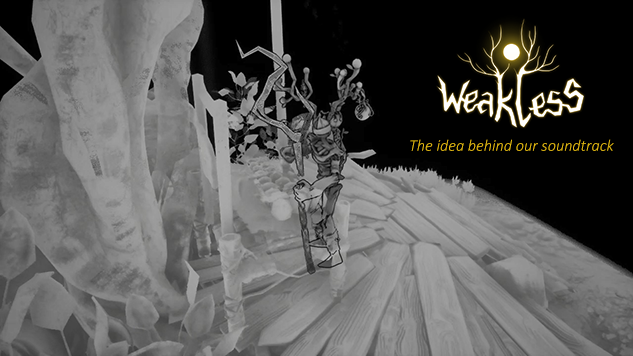 The music in Weakless is a combination of electronic ambients and organic character of percussion instruments. Two of the latter: marimba and RAV vast are a common denominator for the entirety of the soundtrack.
Marimba is an instrument made of wooden billets connected with metal resonators that enhance the vibrations, played on with wooden mallets.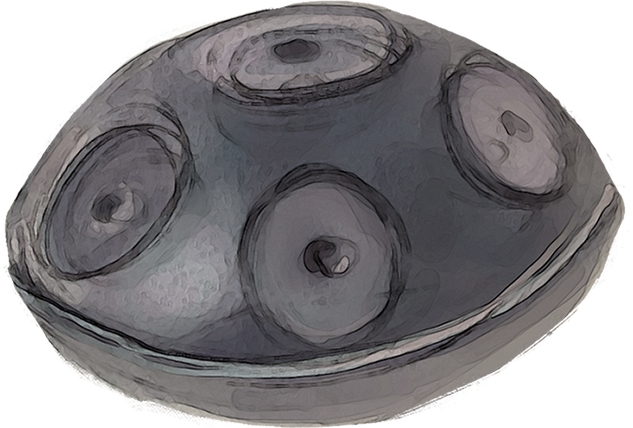 RAV vast is a metal tank drum you play on with your hands. While the wooden sound of marimba represents the organic nature of our world, RAV vast and synthetic sounds mirror its energy.
The biggest challenge in creating the concept for this soundtrack was coming up with the right sounds for visions of the Blind and the Deaf.
The Blind's world is thoroughly filled with various sounds. This fact kind of disrupts and blurs the difference between the diegetic and non-diegetic approach to music. The soundtrack continuously enters the world of the game: for example when the player uses instruments they can find, or during rhythm puzzles.
With the Deaf, I resisted the initial and obvious idea of abandoning music completely. In his vision music still exist, but in a simplified and muffled form - a mixture of synaesthetic feelings and vibrations, processed through his imagination.
Author: Agnieszka Wlazły, Lead Composer