In a game where the school the characters inhabit themselves is as much of a character as the main character.. or any other character in your party the road to their conception doesn't begin so much at the specific personal clothing choice of that character but the school uniform that they wear throughout 75% of their time there.
Even before Bran was Bran(of you; the player), his uniform had to represent the school; so a number of styles were created that his personal preference woudl be created from. Overly smart was out and elements of combat were added in the vein of Final Fantasy VIIs garden uniform along with Type-0s design.. loosing the cape for a more casual hoodie but keeping the sash two for the boys for a reference to wizardry (the concept of wizards, not the franchise).
you can also see how elements of other characters were incorporated into the design to match the enviroment that we'd be making the characters live
Now there was a uniform in place, how would Bran wear it? While his personality would be a reflection of the player (he's not silent but choices will follow the player's decisions shaping him overall) the colour elements are representative of the different school houses.. so the green is something not personal to him and every other character will share a similar colour style.. however in an attempt to personalise I went with having an an un-tucked shirt.. a simple act of rebellion which isn't over the top.. with his animation doing the brunt of the heavy lifting showing off his personality.
He's sharp and smooth in motion and having more loose clothing is a good way to add to that in the animation, along side his weapons which lean to the side of fast and precise movement in a dual handed un-relenting fashion.. he'll be a force to be reckoned with when you get to see him in battle!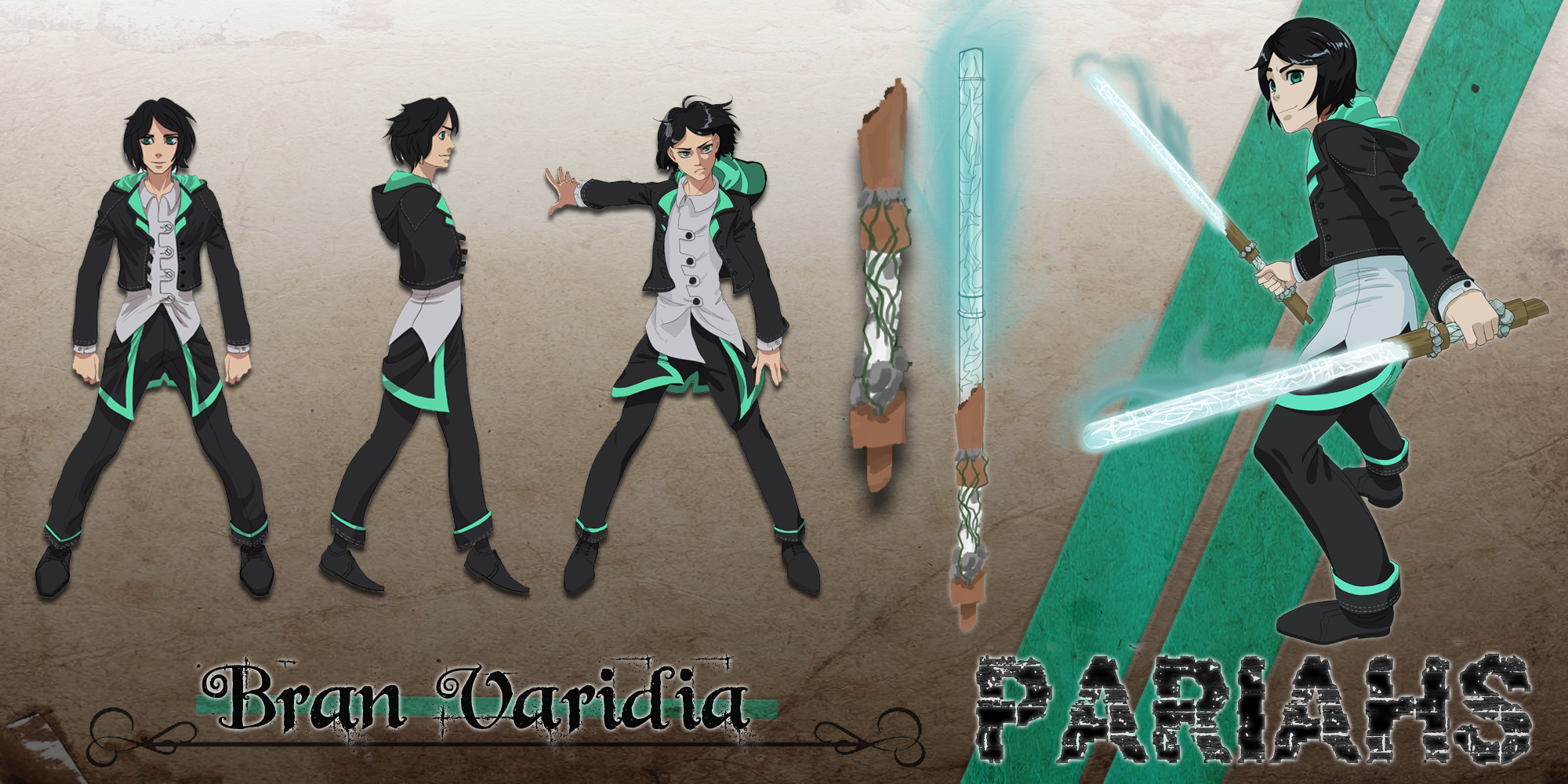 I'll probably follow this up with some more information on his weapons and the weapon in particular, or a Q&A if anyone reading this is interested further
Ryatta

You came all the way down here.. well done :).. and yes Varidia is a play on Varidian.. the shade of green from his uniform :) (also shout outs to Phantasy Star Online!.. if you got that one!)