The Coin Game new claw machine and hand animations
The Coin Game has all New Claw Machines, Dude Where's My Cow? and new hand animations
1 New Machine and 2 rebuilt claw machines plus hand animations for all button and joystick machines.
Update #012
Version: V0.981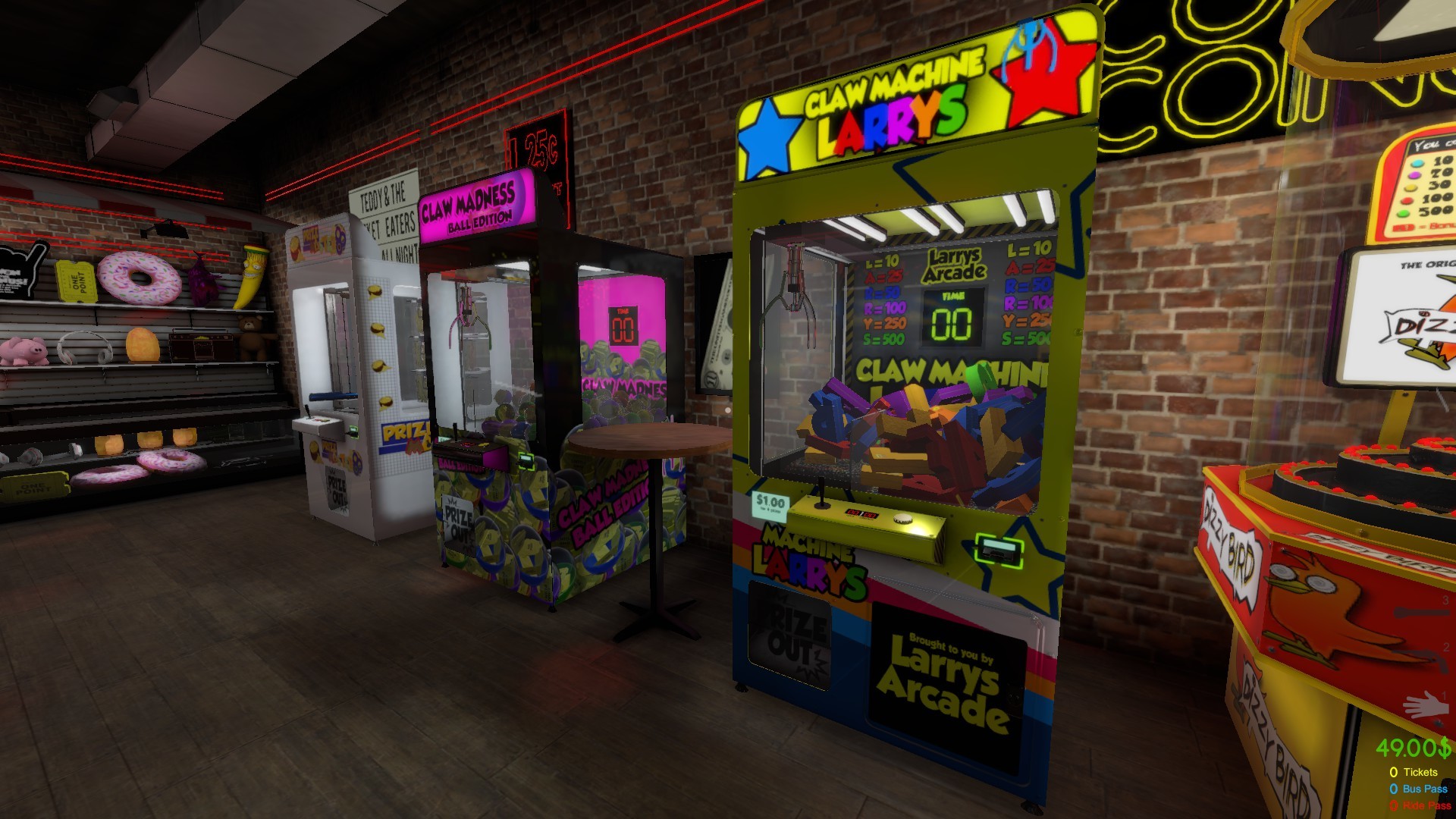 I finished up the new "Dude Where's My Cow?" Claw Machine at UFO Arcade and also rebuilt the two claw machines from Larry's Arcade. No more freak outs and claws stuck through the glass anymore. They are more fun to play now. More consistent too. (Not the winning of course as they are Claw Machines. lol) I also added new themes to Larry's Claw machines as they were in dire need of a texture redo too. Claw Madness? Who even makes this stuff up? (Wait a minute....)

This is Kyle the Cow. He is a good cow. He is from the Alsace Region of France and he needs your help. "Dem Aliens" are trying to take him home for some studying. Hurry and throw your loot at the machine to try and save him.... he would do it for you. Then if you win him, you can show him you love him by selling him for lotto ticket money at Barry's Pawn shop.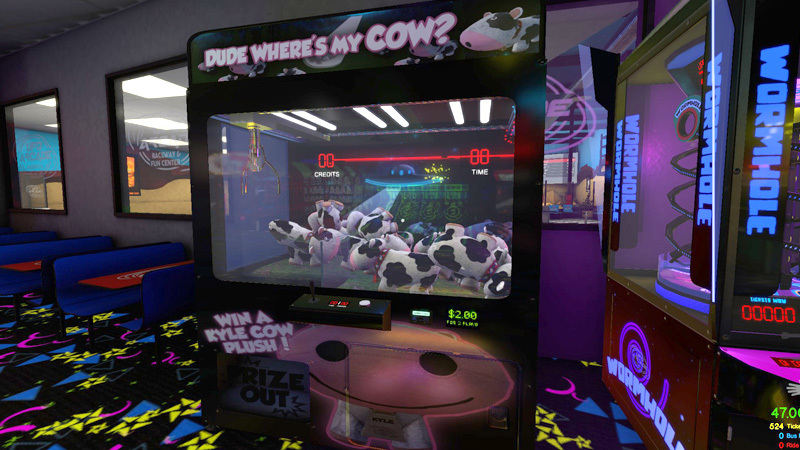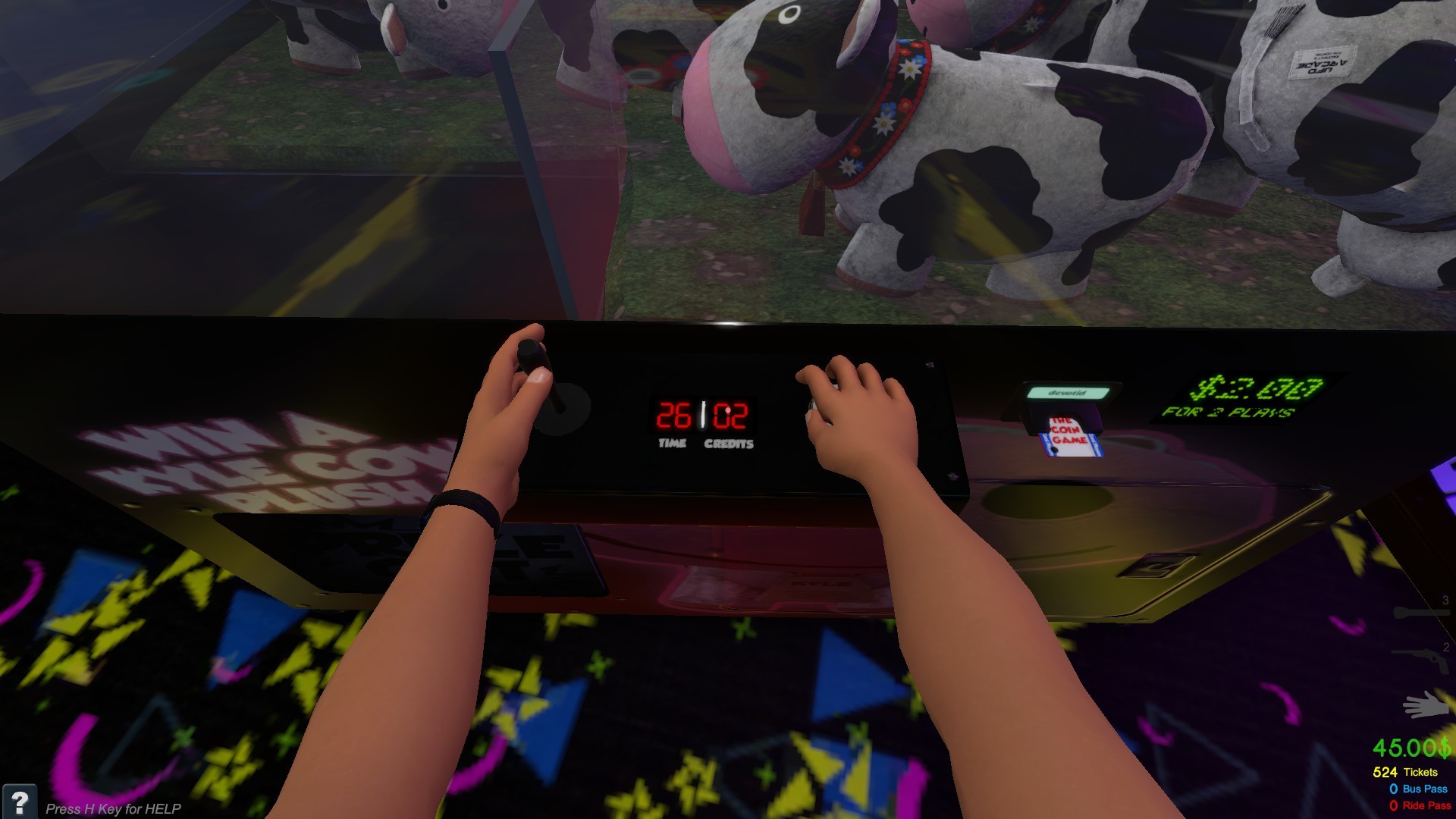 Another thing that I have been working on is all new hand animations for all of the machines that have joysticks or push buttons. Now when you put your card in the machines you will see your hands doing stuff instead of dangling by your side like a weirdo using telepathy. For now the animations are only on the machines with a joystick or push button. I am still building the throwing animations for UFO, the carnival games and Larry's Skee ball.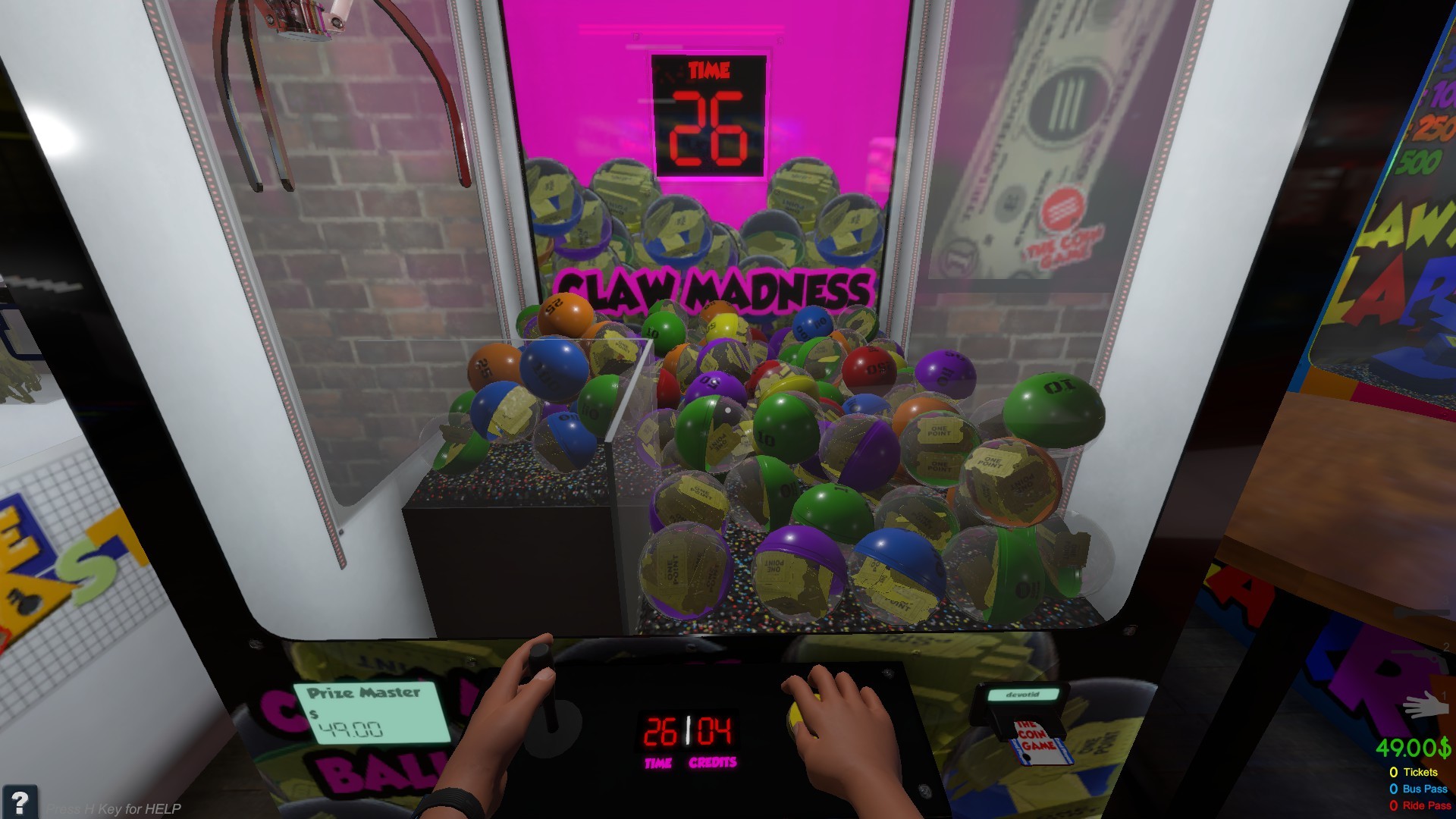 Other Changes and Bug Fixes:
- Race Karts: Added new colors and adjustments to the Kart Race on screen race menus.
- Player: Tickets in hand will be hidden when a card is inserted into any machine now.
- Lazer Tag: Updated and adjusted the vest loading animation. Before it was so close to your head you didn't even see it loading on the screen. Now it comes right at you and on more horizontally.
- Video Settings: a couple small adjustments on the Quality settings for shadow distances. (Still finishing a new VIDEO Settings menu for later optimizations.)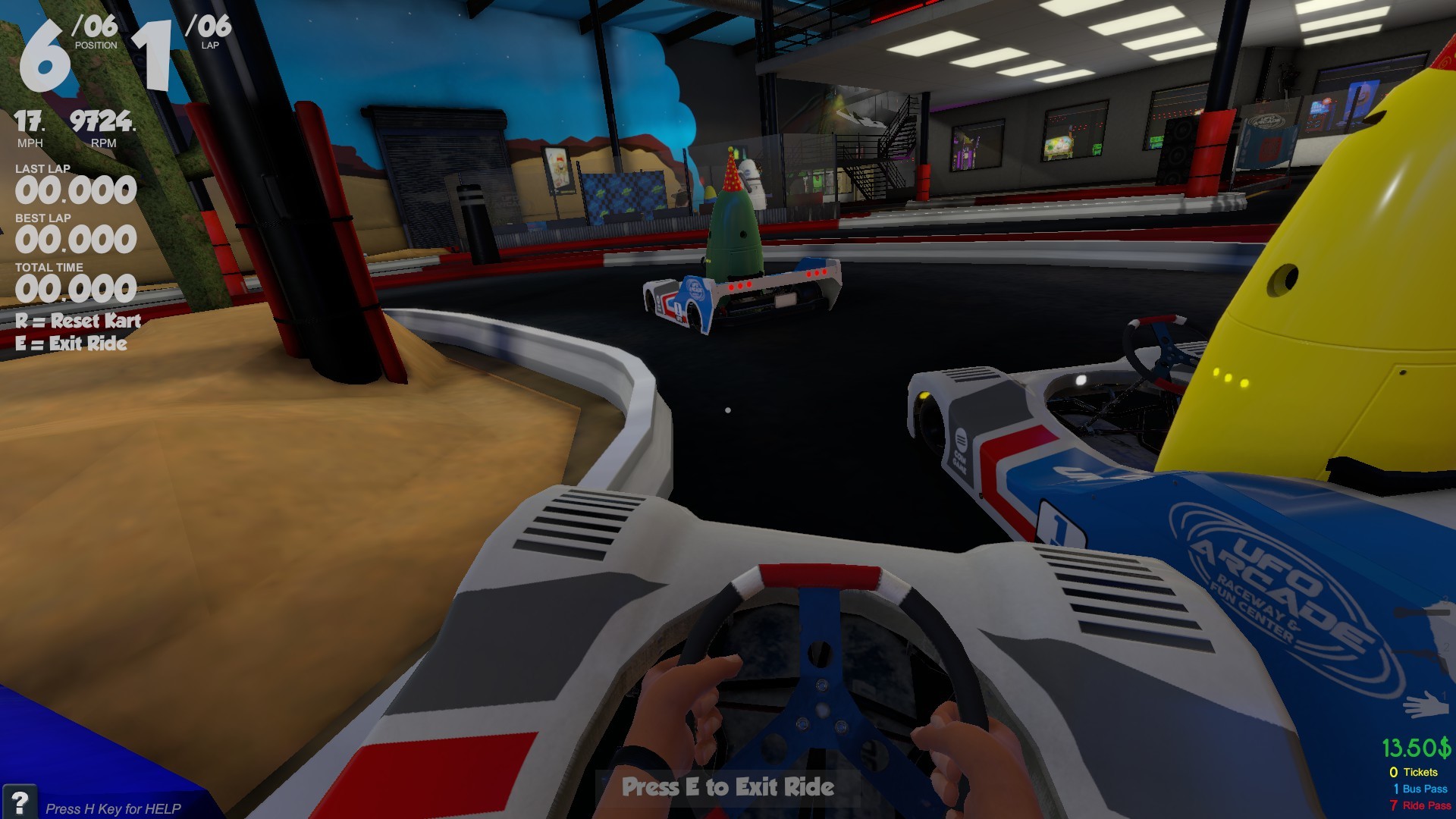 To all our followers on Steam: Don't forget to pop into the PINNED thread about "what you would like to see in The Coin Game." I read them ALL and use many of the ideas I read. I do thank you all for the wonderful help on finding bugs. I am very grateful for the time and effort you put into it.

Have a wonderful day. That's about it for this update. Keep and eye out for more updates throughout this holiday season.

Kevin