Riders of Asgard has come a long way to where is is today. We have gone through various changes, and have tried to include the community everywhere we can. So please join us for a quick look at how the game came to be.
We have been greenlit ... thanks for all the votes!!!
The Game started out as a simple rolling-ball skatepark game, as we were in the mood for a skating or bmx game, and the Tony Hawk games of late were pretty disappointing.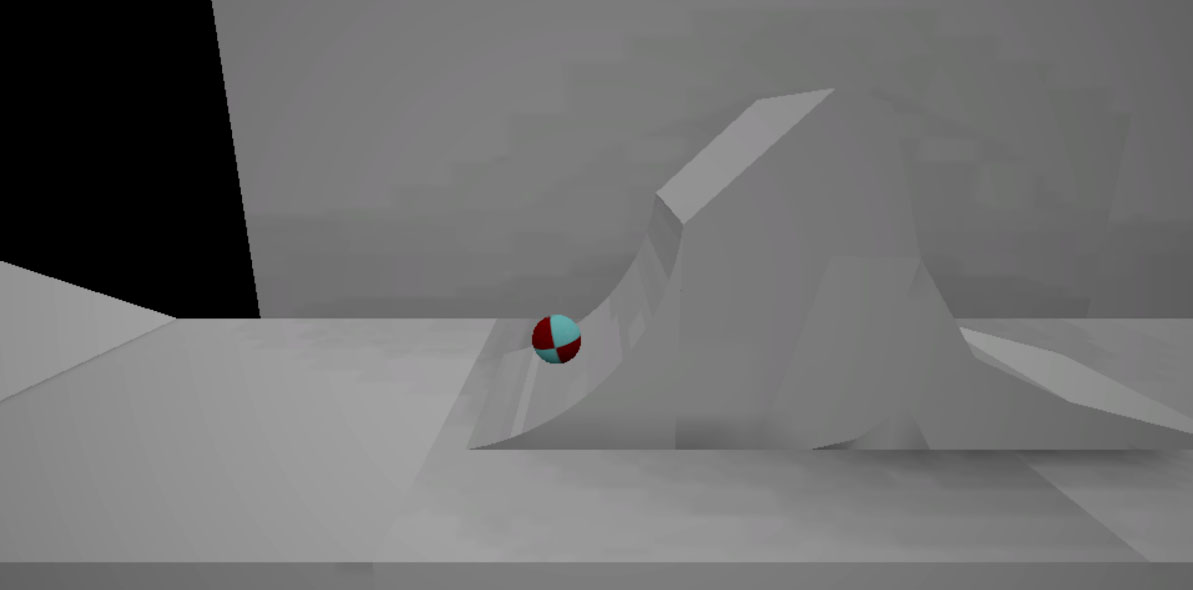 We really enjoyed getting all the physics and controls working, and making it feel good.

After getting the ball rolling(pun intended…), we wanted to make it feel more like a BMX game, so we needed a new model.
We put one together with simple shapes, and it immediately made the game feel much nicer. You could spin around and flip forward and backward.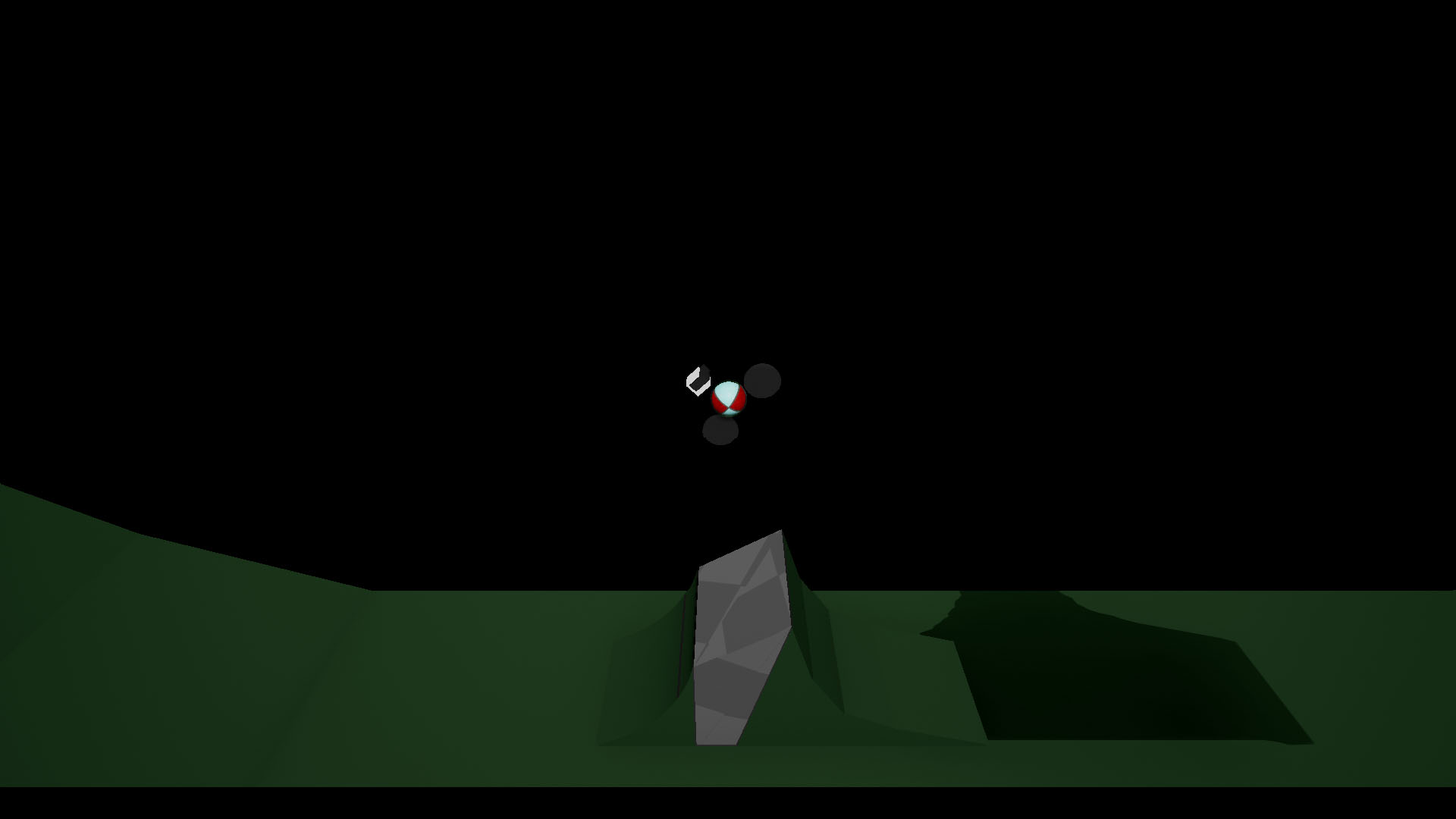 After playing around with this little blocky guy for a while, we wanted to learn how to import 3d models and use them in game. (Everything up to this point were just BSP shapes.) So we found a 3d model of a BMX and managed to get that into the game.
We also learned a little bit about blender and made a Halfpipe to ride in, and added some assets from the Free Infinity Blade collection released on Unreal MarketPlace, just to see how that would work.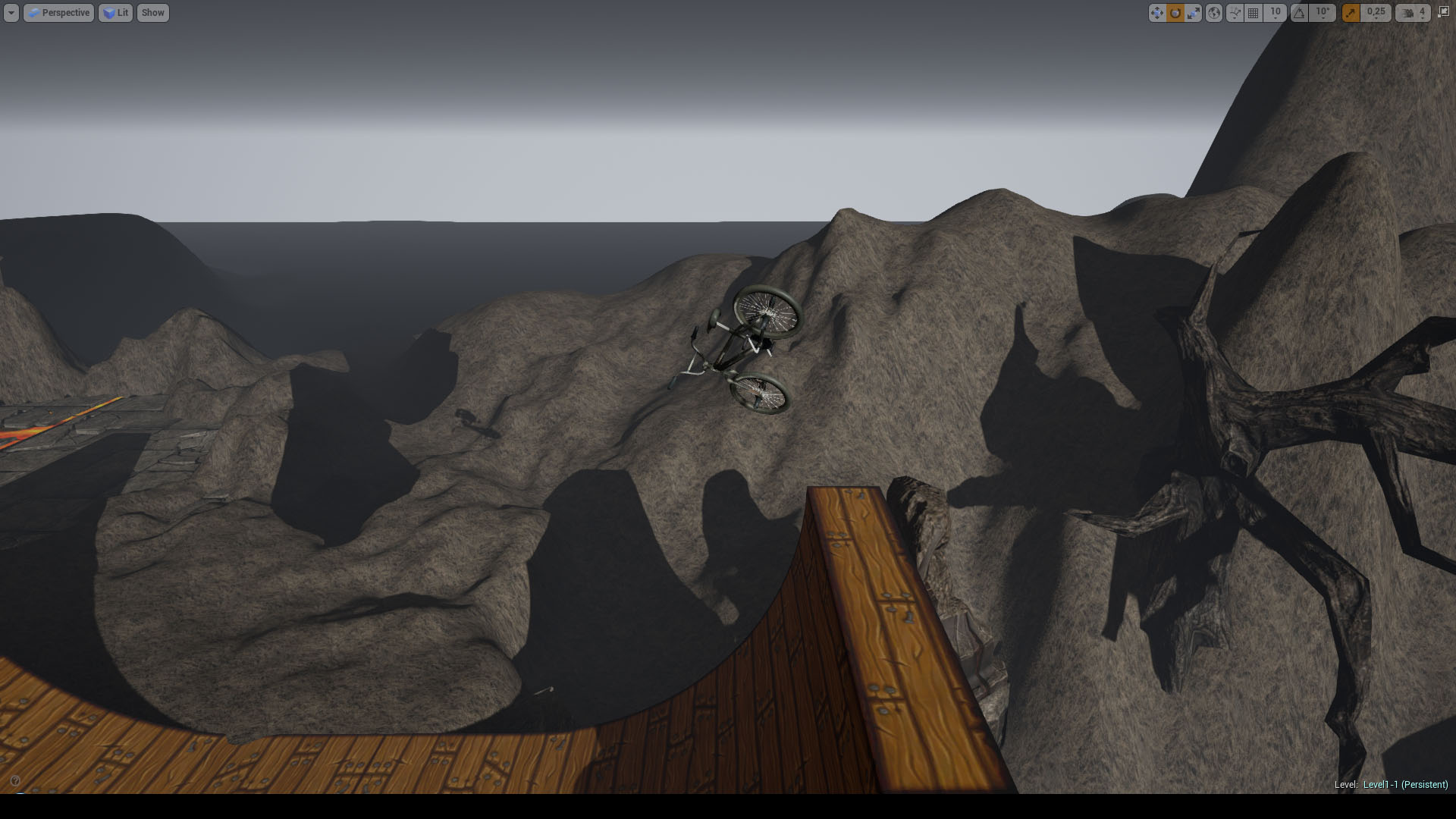 We then needed to add a rider on to the BMX to try and add tricks. We found a blue clay looking rig online and put it in there. We also learned how to animate it in Blender and import the animation into Unreal.
This added a whole lot to the feel of the game and it was fun riding and jumping in the Halfpipe. We then decided to try our hand at making our own little guy to ride the BMX.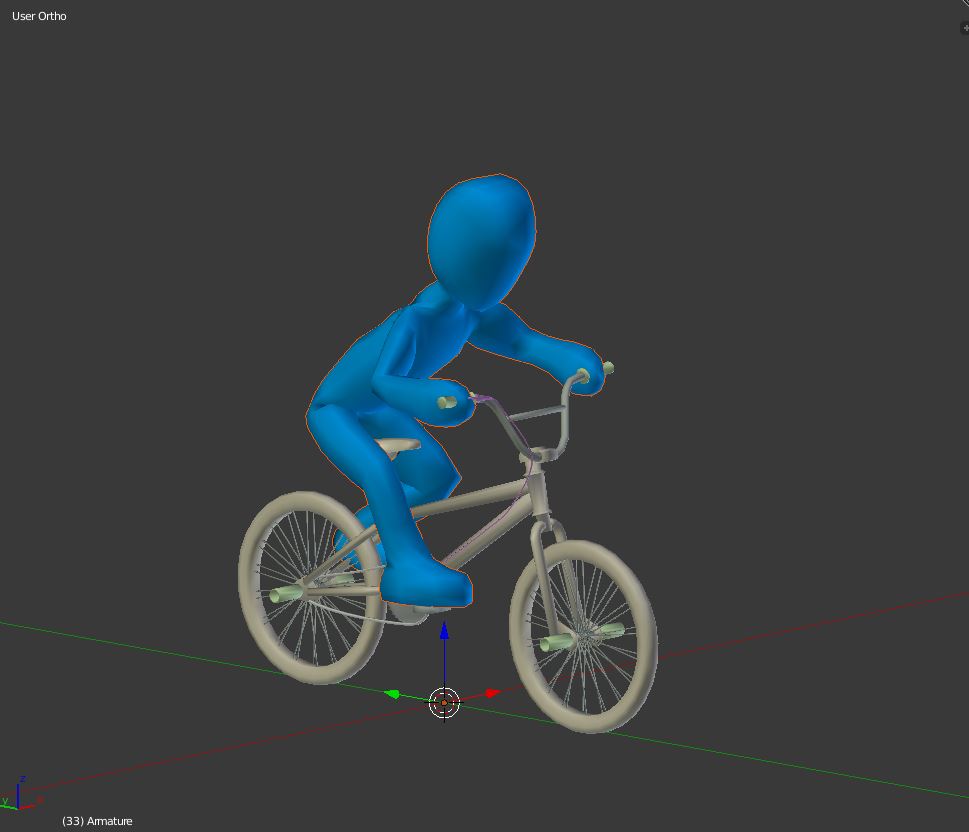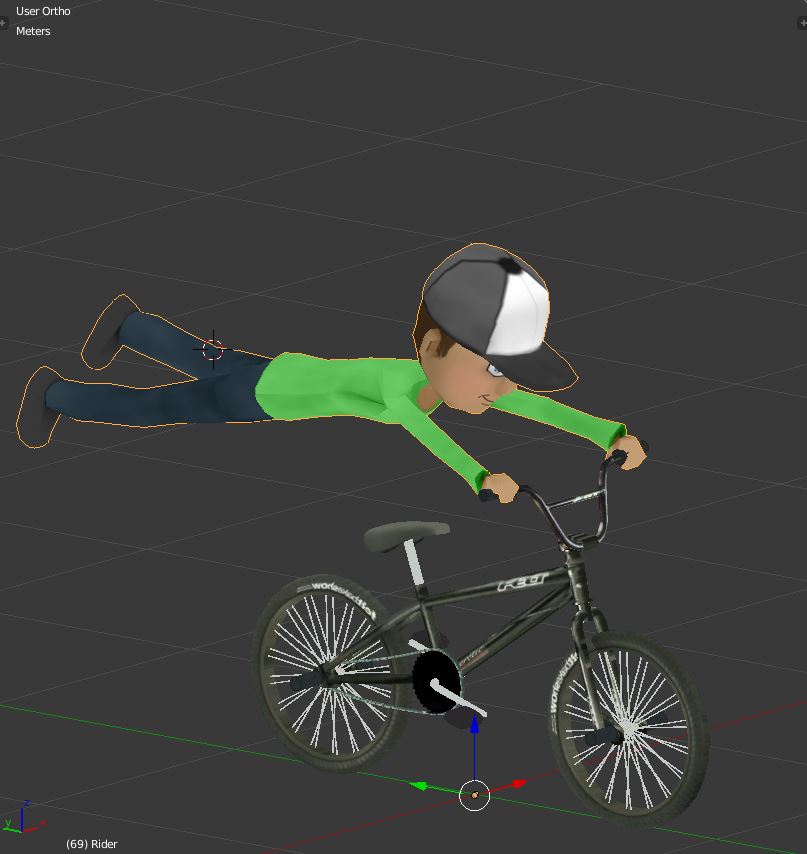 After playing around a bit more and fine tuning controls and physics, we somehow decided to try and make it a Viking Themed BMX game. We wanted to include some more fantasy based Special Tricks and making it a Viking game felt like a good option. Also Vikings are cool! :)
So we changed the character to a little Viking guy, and also made a Viking BMX for him to ride.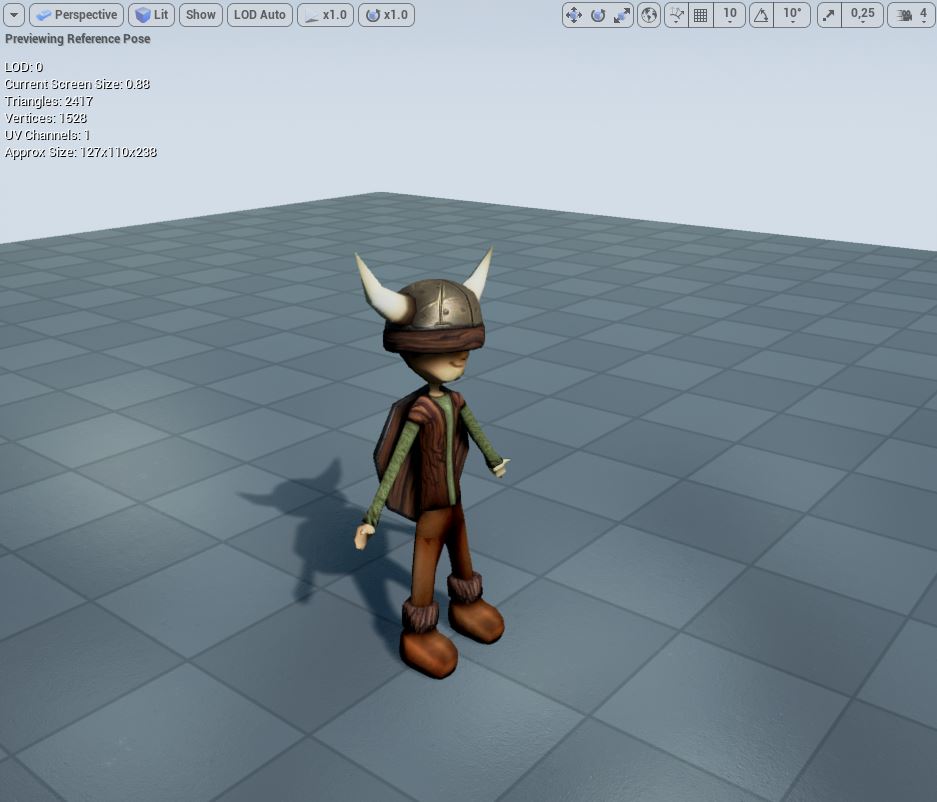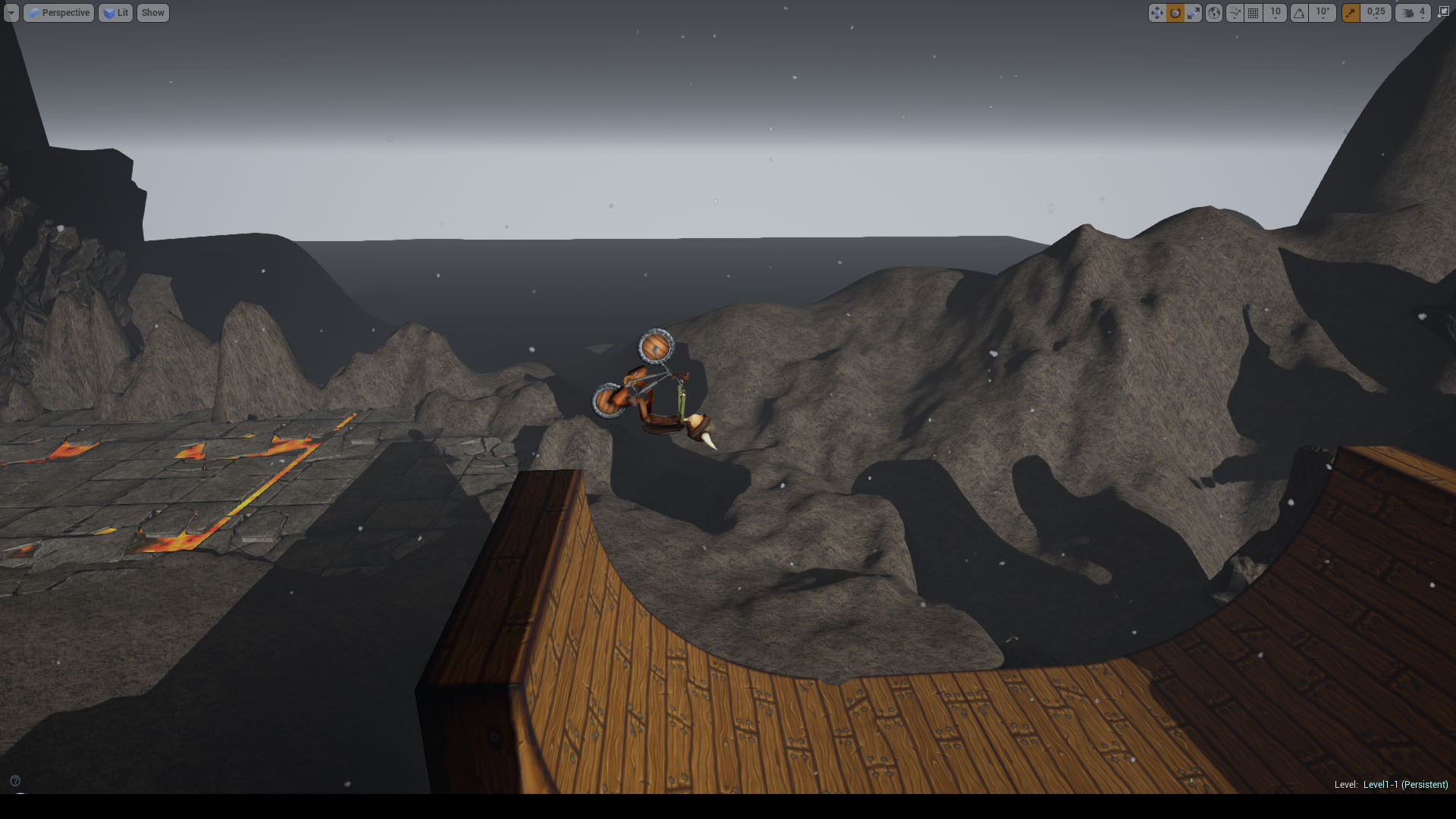 We also made a new level and started adding more gameplay elements and tricks.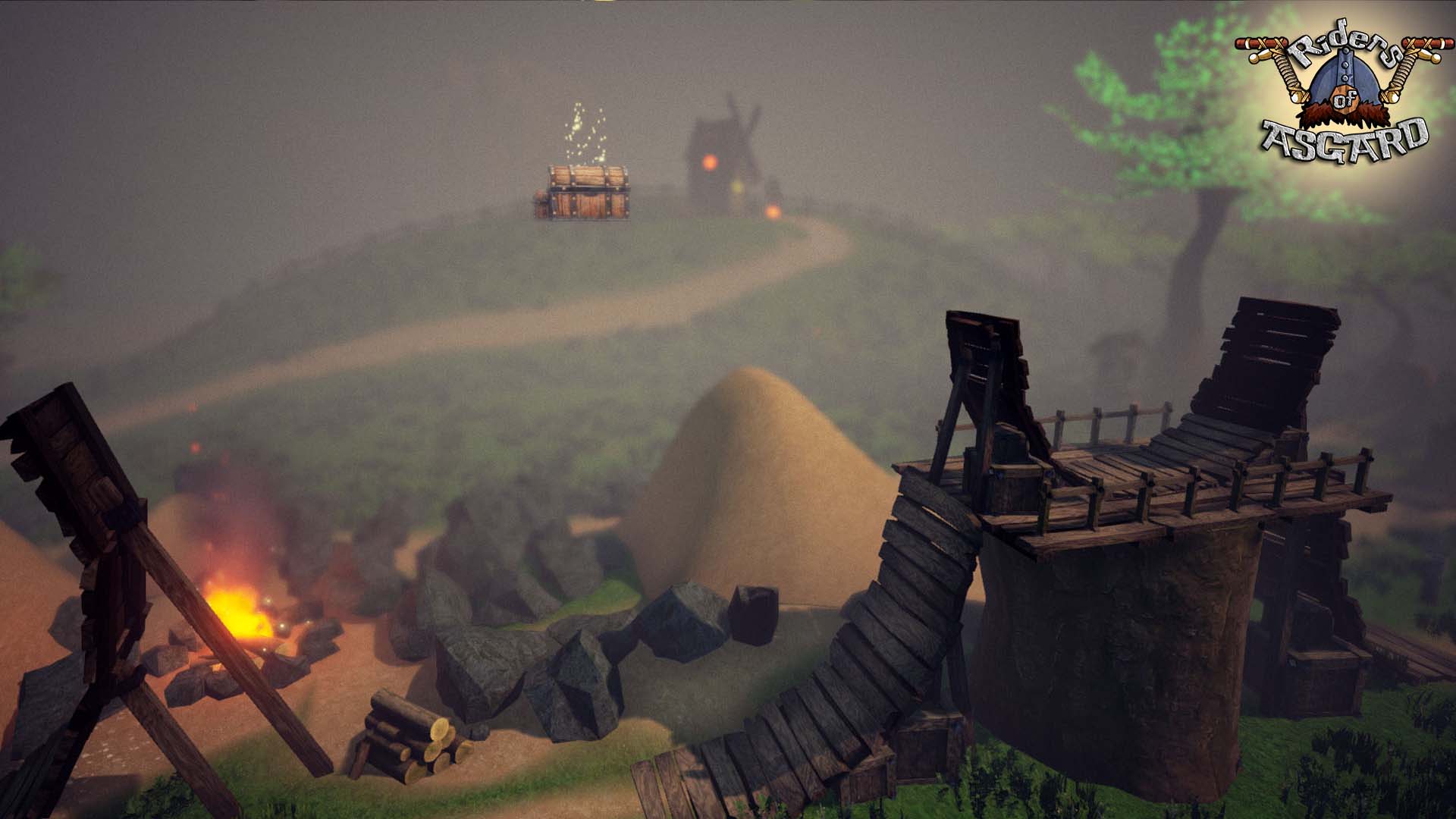 We made a Main menu "world" that transitions into our World-Map where you select stages.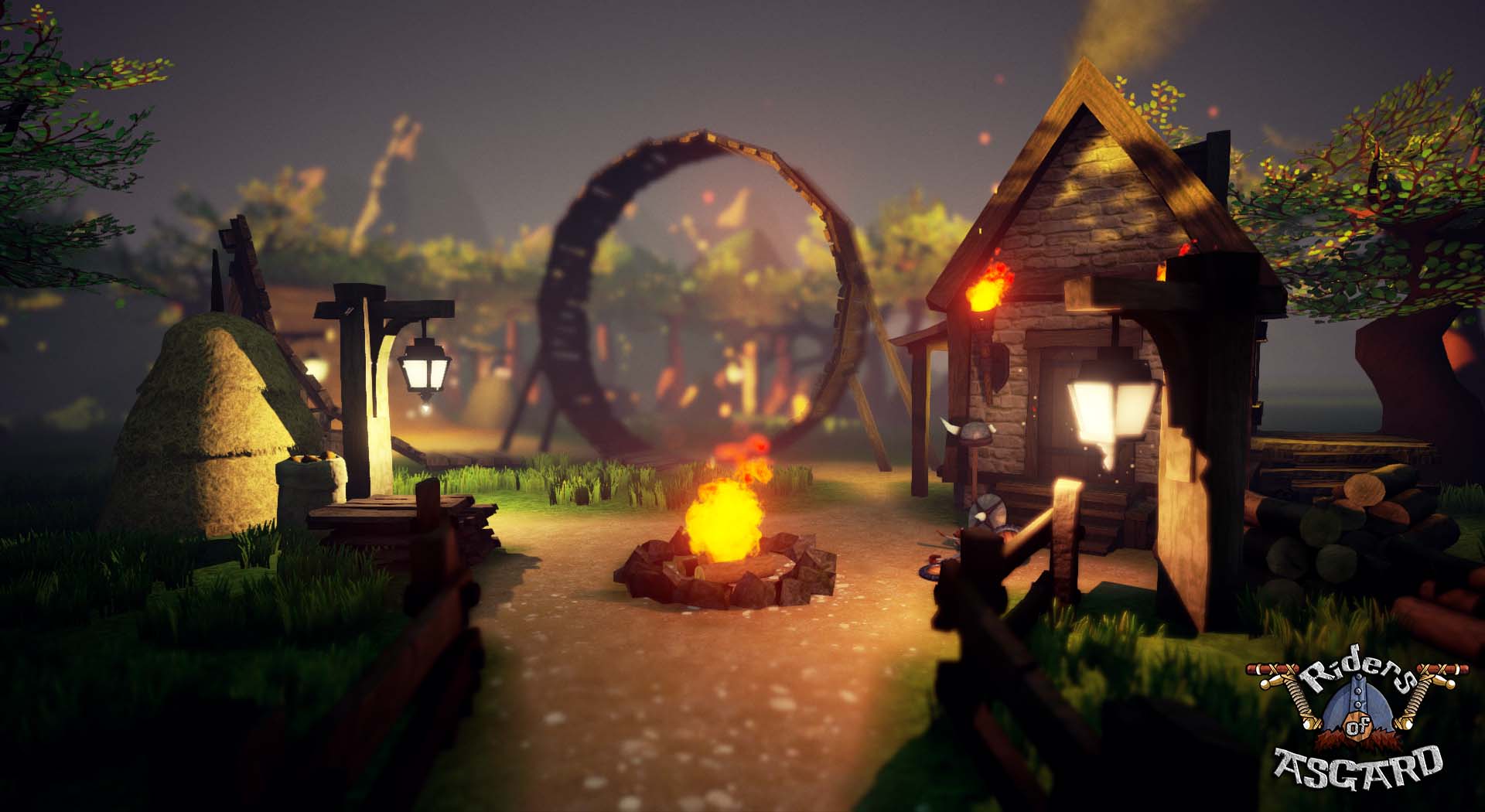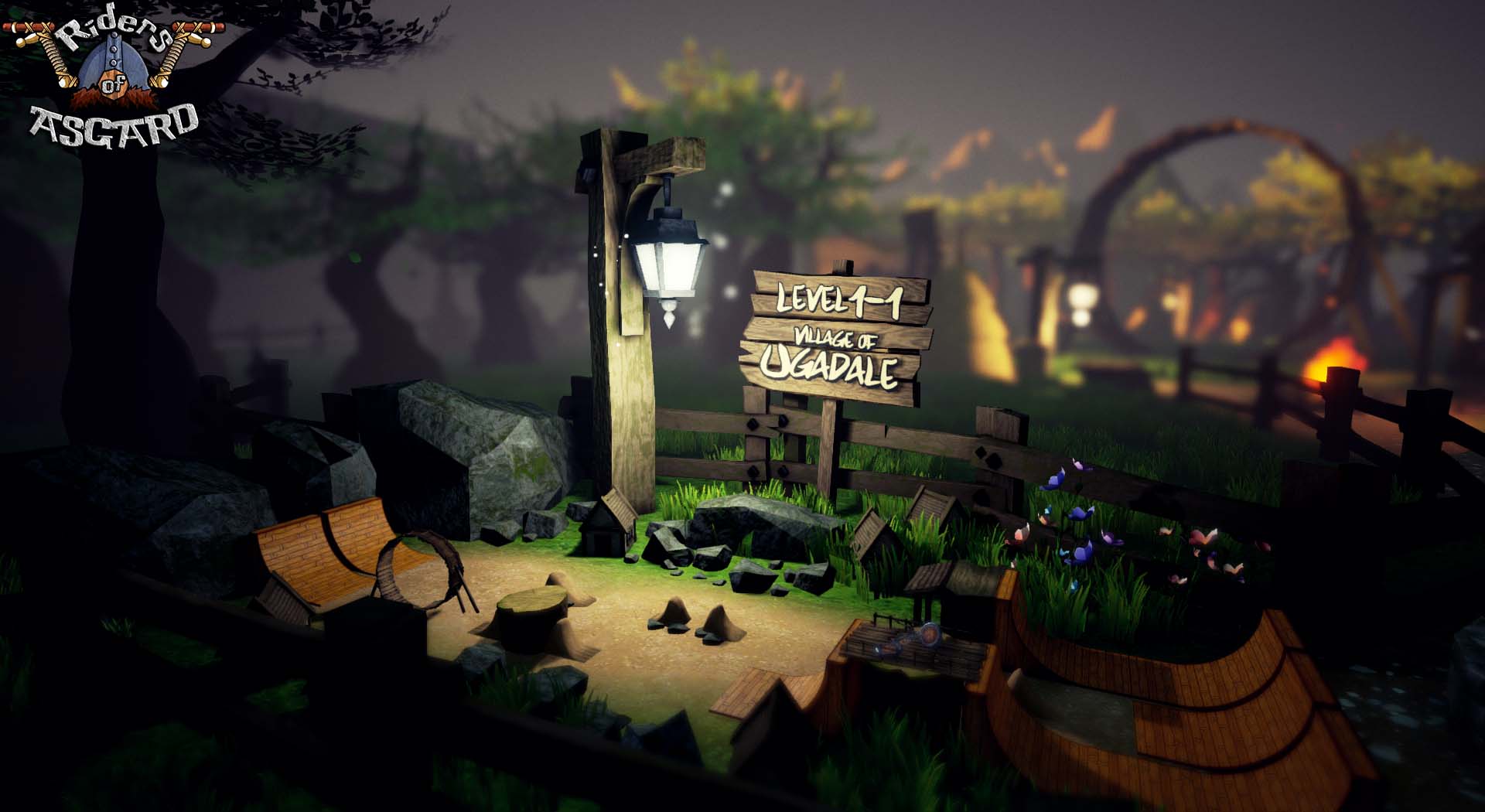 We added a Profile Page as well, where the player can spend collected gold on various items like Helmets, Shields, Bike frames, and Wheels, to customize your viking and improve your Stats!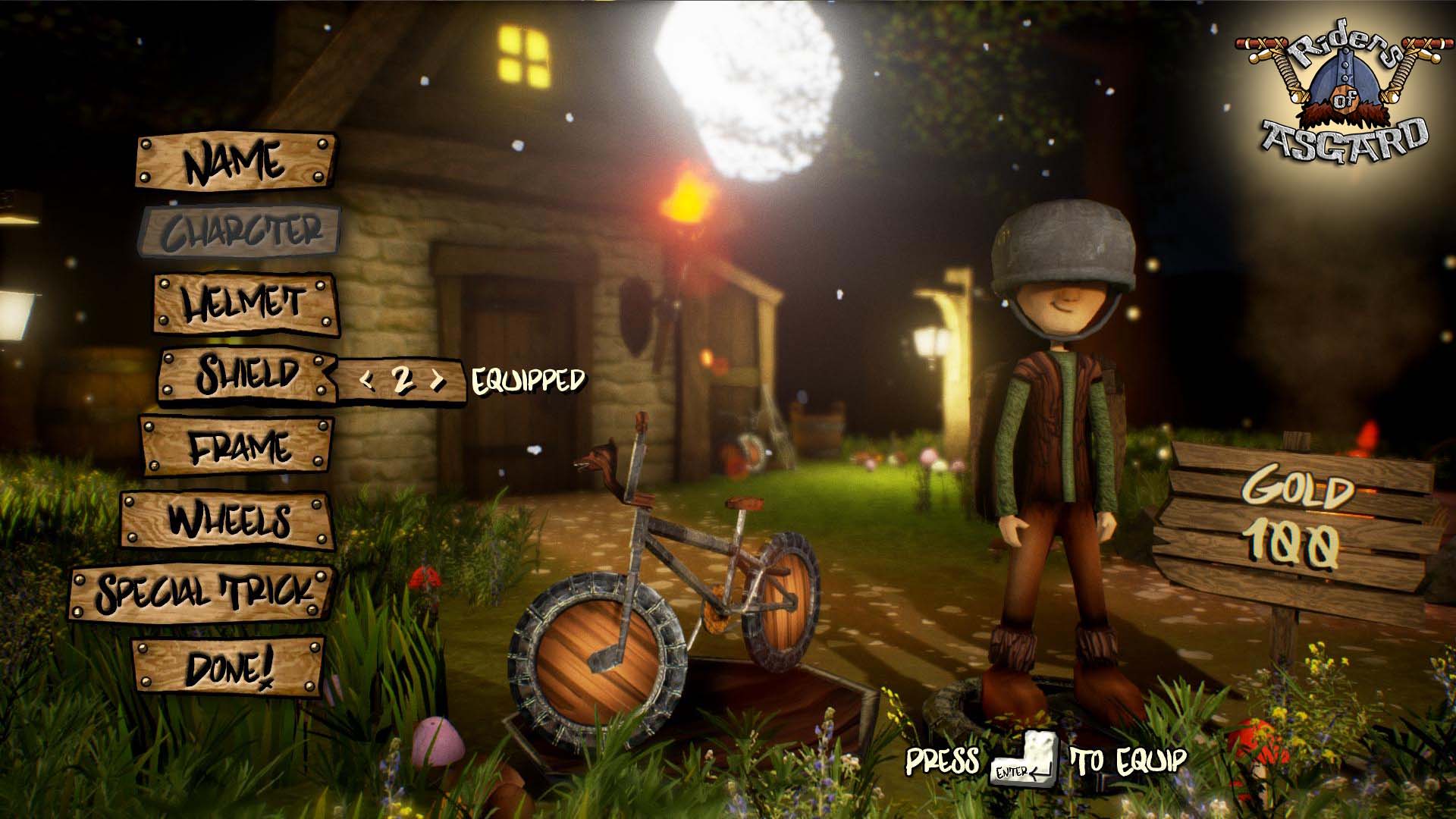 We are currently working on an Online Leaderboard system, so that player can compete for high scores with other players across the world.
We are also busy working on the Local and online Multiplayer modes. The split screen mode is working well already, and we are just ironing out some minor issues.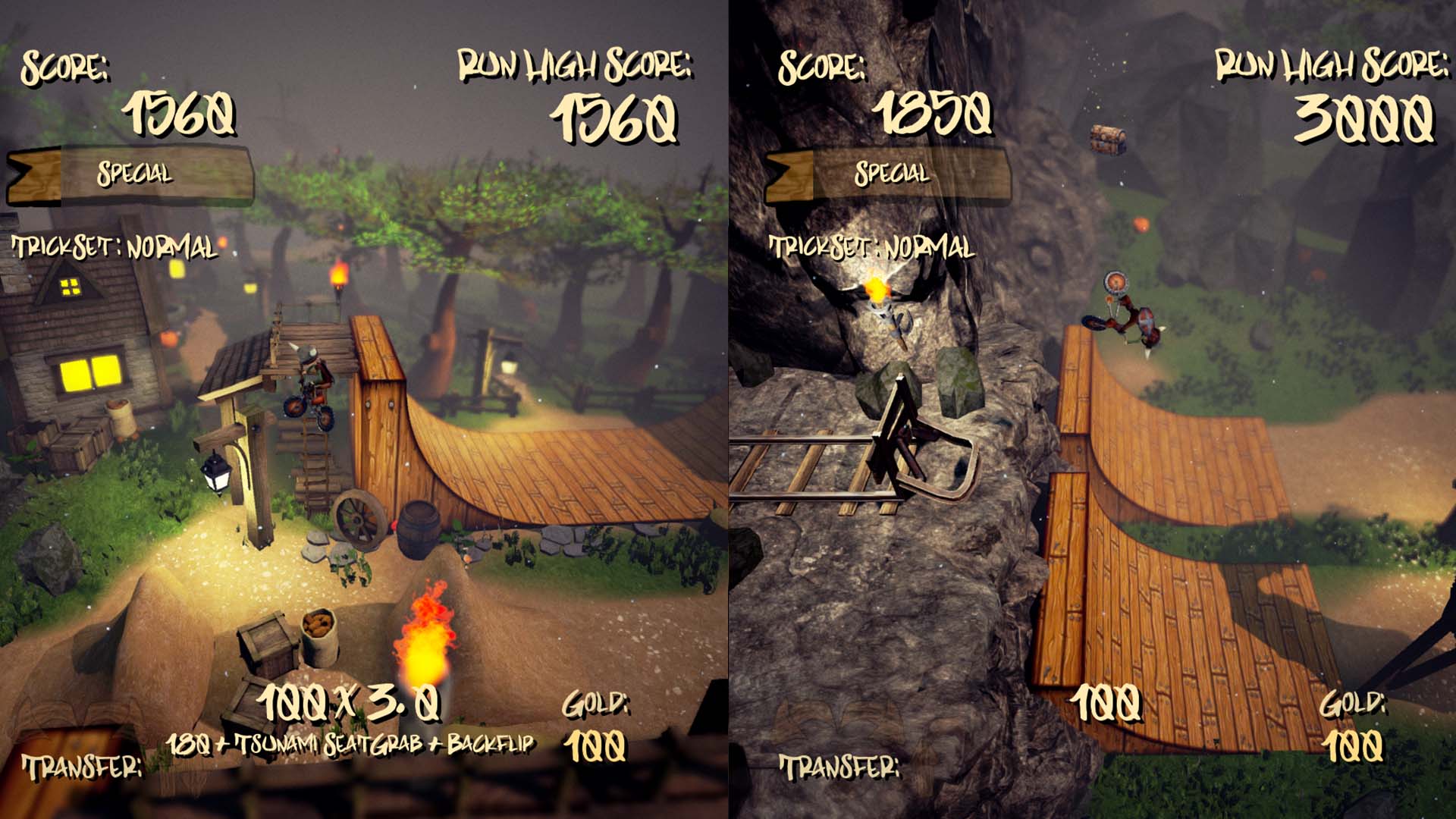 It is already a lot of fun riding with another Player and trying to knock them off their bike! :)
We have a lot of multiplayer modes planned and will be revealing more very soon.
Thanks for taking the time to look at how Riders of Asgard is being made! :)
We need all the support and feedback we can get, so please give the Alpha demo go and let us know what you think, and how we can improve the game further. We have a Windows, Mac and Linux build available:
And please remember to head over to our Greenlight page and give us your vote, to help us make Riders of Asgard available on the Steam store as quickly as possible.
Have an awesome day!

Karl