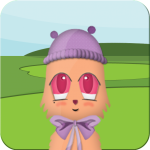 I had a simple idea, make a whack a mole game to pay homage to my favorite mini game and get introduced to indie development. Then I thought, let's make it "fun" by having many different types of moles, moles that had to be either tapped or swiped. Here's the level design.
Level 1: Green Molebear = Tap. Easy
Level 2: Brown Molebear = Swipe. Simple
Level 3: Green and Brown Molebear appear together = Tap and Swipe. Too hard.
People's brains (at least my friend's) don't want to tap and swipe at the same time. Before I knew all this, I took the "fun" a lot farther, totalling up to 12 molebears on first release and I have a few more in mind. The other 10 molebears have more powers, some hurting you, others have high armor, few call more molebears, and even explode. There's even a cowboy and alien molebear! A molebear that must be "drilled" or one that you have to swipe and then tap makes the game more and more challenging. Did I say, these molebears start all appearing together?
Detailed description of each Molebear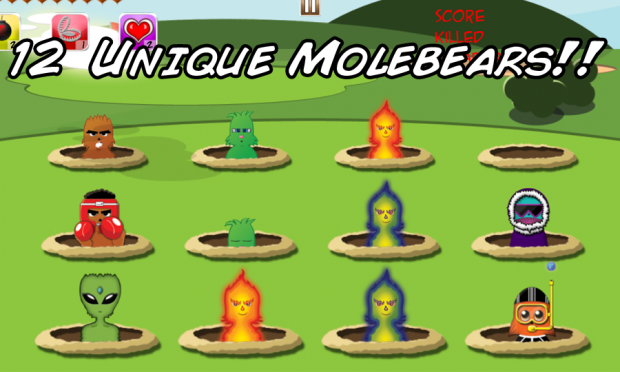 I recently added choose-able skill levels: Beginner, Amateur, Expert, and Maniac in order to ease new or less dexterous players to the game. They can still unlock all the achievements without ever having to play Maniac, but Maniac is there for the folks like me who love a challenge. FYI, before adding skill levels, my friends were playing Expert. So if you get the game (there's a lite version for free), try Expert or Maniac and see if you can beat level 3 on the first few tries. Thanks for reading.
Some Links:
Molebears Outbreak Promo Video - Indie DB
Basic Gameplay (Watch to the end for Maniac on Level 4)
Assembly Line Lv 3 Maniac - Molebot - Indie DB
My Blog
Free Lite Version: IOS Android
Paid Full Version: Android IOS available 8/23/2013