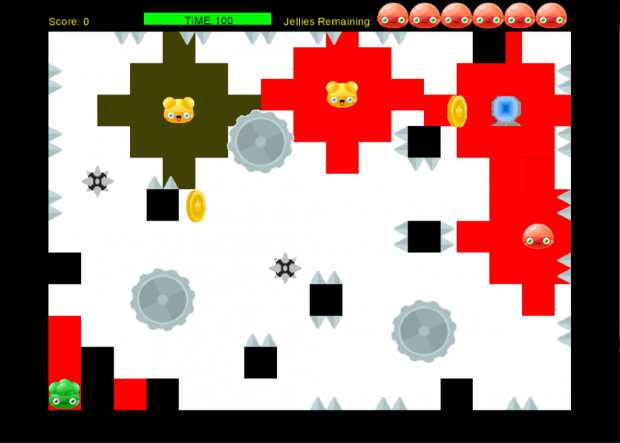 Please check out my latest version of Jelly Jam! which contains two new features:
1. Crates: Act like walls, but can be destroyed by the fan. Careful when you destroy them as the resulting small explosion can kill nearby jellies.
2. Spikey Balls: They are balls covered in spikes. They move across the screen either vertically or horizontally, and reverse direction when they touch an object.
I welcome feedback! Do the spikey balls move too fast? Too slow? Are there too many? Not enough?
I will also consider all serious suggestions for further obstacles or other refinements to the game.
Thanks!