Space Colonist - Update 0.24a
---
Space Colonist now in 0.24 alpha. I improve colonist jobs system. Now you can change job selected colonist to another.
In this menu you can pick colonist and change job.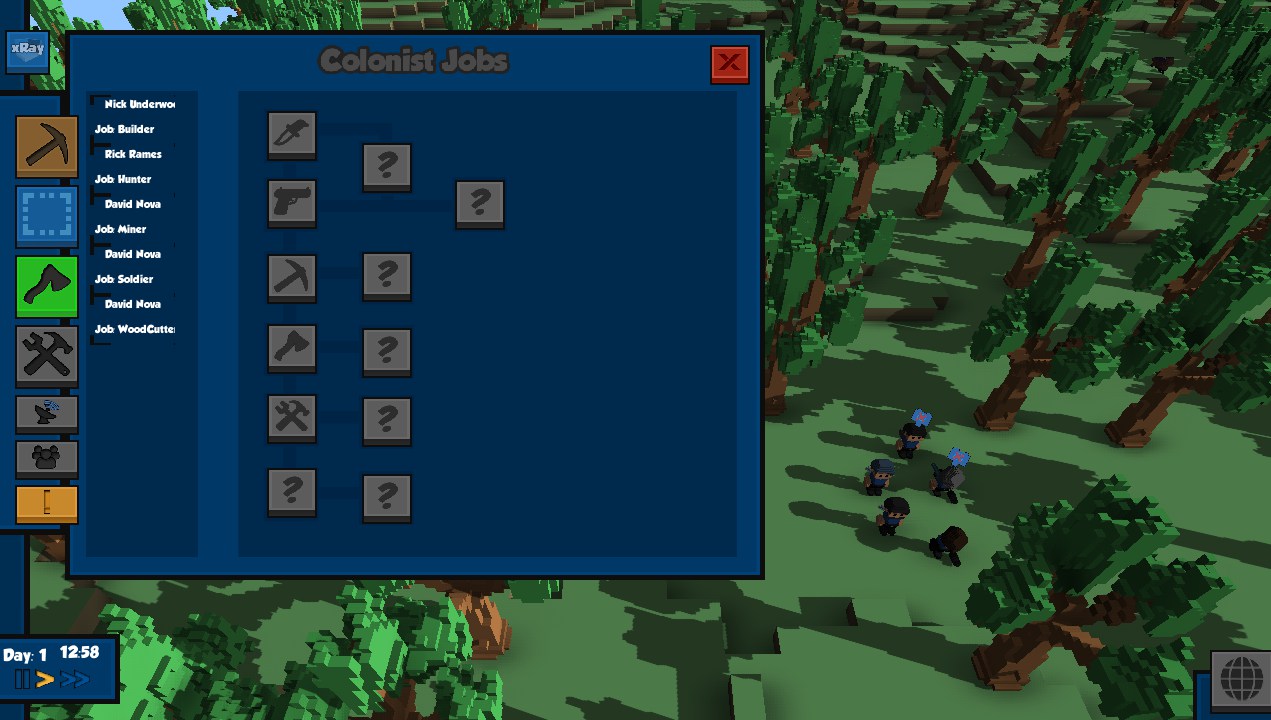 In future I will add more jobs, but for now is five jobs.
More Features:
- fix bug with deposit resource in stockpile
- fix bug stucking colonist in wall
- you can have more than one of colonist with same job!