Type: Infantry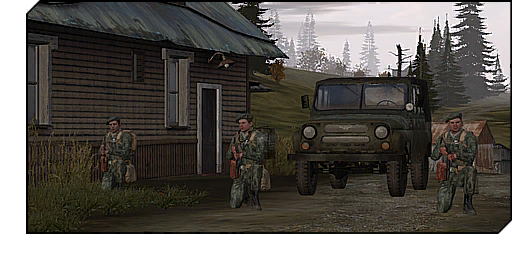 Difficulty: Easy
Released in: v2.00
Description:
Yesterday evening we received a report from our informants about hidden FIA ammo in the area of the village of Tulga.
Unsurprisingly, your task is to get into that village and find this hidden ammo.
Browse therefore sheds, old huts, or other possible hiding places.
Only after this can the located ammo be destroyed.
And keep your eyes open, you will be moving in an area controled by the rebels. Some civilians still sympathize with them.
The mission has a few random elements, so it is possible to play it several times.
Don't shoot at civilians. They are unarmed and scared.