Type: Vehicle/infantry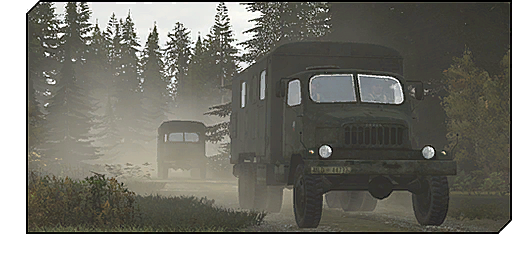 Difficulty: Moderate/Hard
Released in: v2.13

Description:
After the movement to camp take command over the unit responsible for protection of the convoy of vehicles.
Your task is to escurely escort convoy of service vehicles to the field airport on the north - close to the village Krasnostav.
At least one vehicle must to reach the target area.
Choose one of the possible routes for the movement of convoy.
You have a choice between BLUE and RED.
In village Gvozdno is located CSLA checkpoint.
Village Krasnostav isn't under our control, so you need to pass through this position carefully.
On the the north field airport are waiting CSLA paratroopers.
If all three vehicles Praga V3S will be destroyed, the mission ends with failure.
Use all available firepower of your squad to suppress all enemy ambushes.
Be prepared for possible enemy ambushes, hidden AT specialists or highly mobile patrols on armed vehicles.