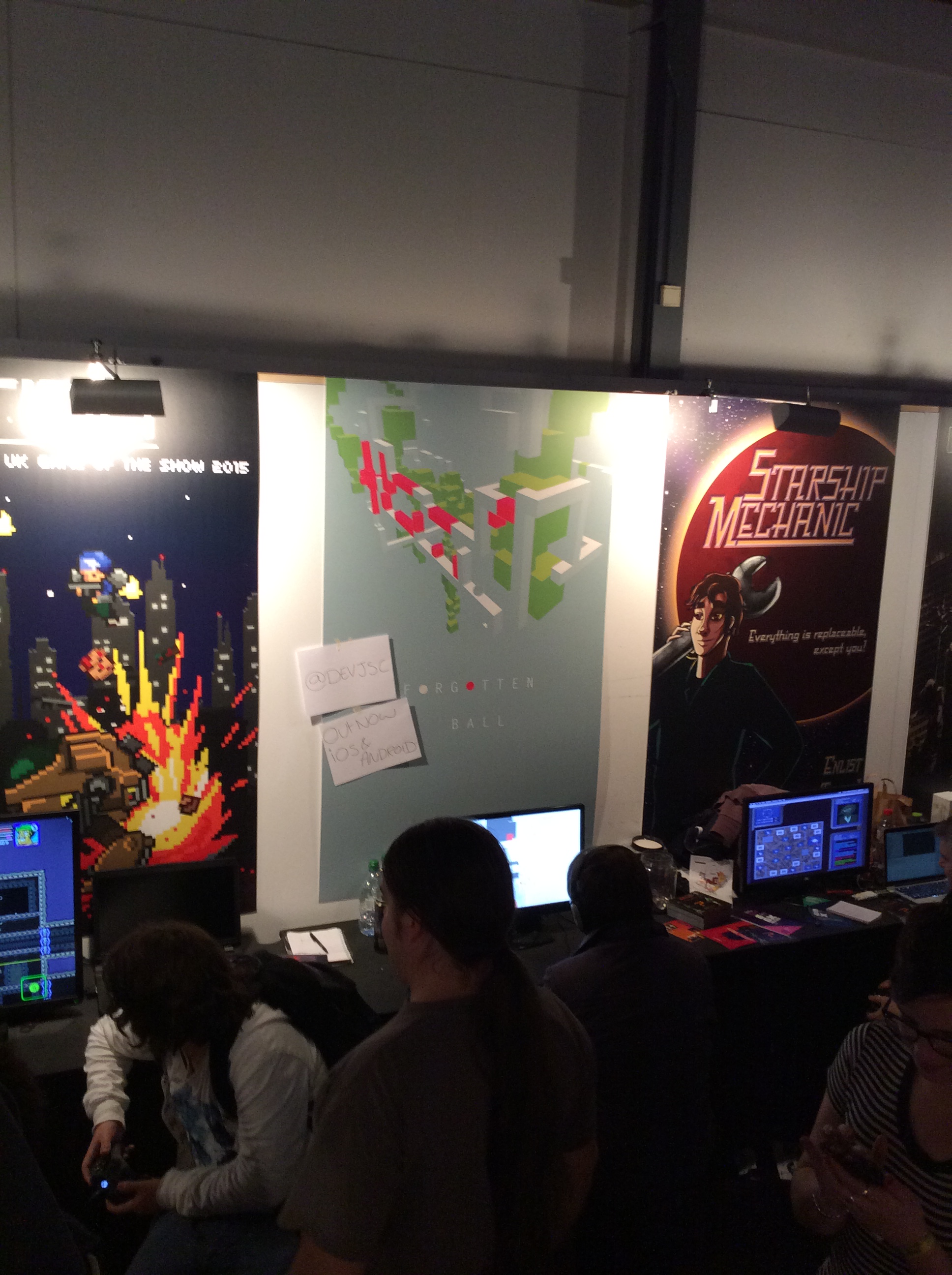 Forgotten Ball is my first game, and EGX is my first expo. It cost a chunk, and was good, but of course there were some lessons to be learnt. September 24-27th, Forgotten Ball and I were at EGX; positioned opposite Team17, and next to Gunnihlation and Starship Mechanic. This was a nice spread as both games either side were not exactly similar games so I didn't feel like I was in competition with them for attention, of course I was but not that much really. I didn't know what to expect at EGX, I knew it attracted big numbers, but yet still I didn't know. Once there I couldn't fault the foot traffic, it is a very busy place but with a noticeable 10-12 lull. This was the early-bird 10-11 hour which must have been limited to say a 1000 people or so, then the rest (aka the stampeed) came in at 11am. The majority rushed for the big games (with up to 3 hour waiting queues), which hit home that the indie section for 95% of the people there is an after thought. The cost of attending this kind of event was for me just shy of £1500 (food/hotel included) which is a fair amount of cash, I haven't made that back. I don't think I expect too either, but it's a cost that should be shared. Really I just wanted to go to one of these events, meet other devs and say hi to people whom backed Forgotten Balls Kickstarter, or whom I have talked to on forums/twitter. So in that sense it was worth it really. So perhaps I went into EGX without a clear goal at least not a Forgotten Ball goal, and I should have. I didn't really know this beforehand but the majority of exbitors in the indie section whom I talked to were doing for set reasons, at least as far as I could ascertain:
find publisher
promote upcoming game (one which is in development/has publisher).

games on Kickstarter
games on Greenlight

talk to investors
speak to press
I hadn't thought about any of the above; a publisher just seemed silly for Forgotten Ball (I just guessed unrealistic), Kickstarter has been and gone, and the game was made, so investors would be a waste right now. I missed the boat with Forgotten Ball's Greenlight; it had not started when I was at EGX, I was just too stretched. Mistake. I didn't got to EGX to speak to press, I'm naturally anxious, but yeah a tip going forward would be to email every press/blog/youtuber whom are going to arrange a chat/interview/drink whatever. I should have been more proactive, I should have chased down meetings but I didn't, of course people noticed Forgotten Ball resulting in some bits here, here, here, here, here and here. In short, press I could have pushed harder for meetings, lesson learnt. Still, not terrible though. The environment was dark, I mean like weirdly dark. EGX Rezzed section was dark, whereas Megabooth and Leftfield collections appeared more light, spacious and yeah I feel like I paid for the short straw - I didn't know about Megabooth, or Leftfield until it was too late of course no guarantee I'd get in either but that's irrelevant.
I think it is highly unlikely that I will be going to EGX again with a small budget game but Rezzed standalone is something I would could consider doing every year and even then it's still expensive. The perks of meeting people whom want to play video games is barely quantifiable, but it made me feel good. I released Forgotten Ball on the 23rd of September and EGX started on the 24th, my attention was split, and I can not for certain ascertain whether EGX helped with sales, or it was just the launch spike. I'm a little annoyed about that. There was around 150 sales over the EGX expo. With attention divided I didn't respond to all press emails quickly, and I probably didn't email enough press. I'm a little bummed about that. Don't release your game over an expo; I guarantee someone out theres finds a game breaking bug (which they did, twice!). What struck me was people stopping to take pictures of the stand with artwork by @thatkimparker. I liked that, most of which followed by taking a flyer - I didn't see many people do that at other stands. I love this poster, personally; I mean light, clear, minimal clean; pretty much what I envisioned. Part of the dark problem I spoke of earlier, is probably down to everyones posters being different shades of black.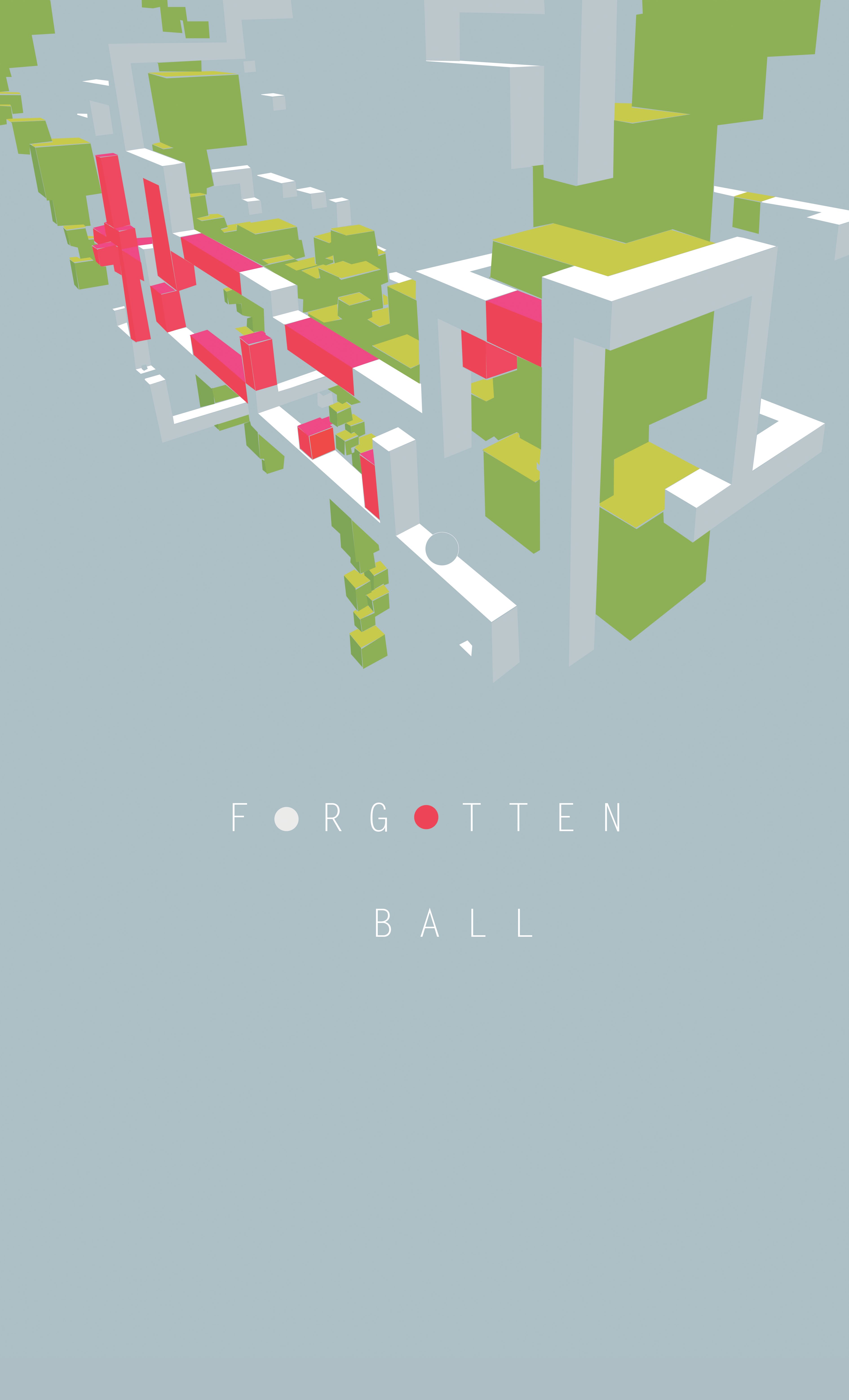 So in hindsight, although I doubt I will ever be able to justify going bigger but a single stand just wasn't enough, there wasn't enough space and continually the games monitor was blocked. That was disheartening, a stand is roughly a meter wide and with 3 developers per a stand it was crowded at best. 1.2 meter space with 3 people in front of each game; I don't need to explain that problem. So with all the games vying for peoples attention; I added in an idle animation you know to try and get more peoples' attention - it did work. But it wasn't like 1,000,000 people saw it and formed a queue.


So EGX has lots of people, and lots of people wanting to play games. Seeing a queue build up of people wanting to play was awesome, but asking someone to stop playing was not. Taking a step back Forgotten Ball made the top 10 selling games on Google Play Store, it was ignored by Apple like it was some kind of disease and generated organic discussion on numerous sites all over the world - it was all sorts of emotions. Really, I am quite proud. Another thing, before I forget people came back to play Forgotten Ball, and show friends/partners, I mean that was cool to. I get messages from people who have really enjoyed Forgotten Ball; it's a 4, almost 5 hour game and for someone to sit down and enjoy Forgotten Ball on whatever mobile device they're on makes it worth it. I'll round of with some quick thoughts, you know, TL/DR
The place was dark
The place was cramped
People are cool
People who want to play your game are cooler
It was costly - I didn't plan ahead.
Needed to define a demo timespan, some people played for a long time.
Go in with a plan, make connections early.
If you see someone on Twitter whom is going, tweet them meet them. I did this, it was cool.
I might add to this eventually, it was kind of rushed.