First of all, I apologize for not keeping my gamedev profile up-to-date about my latest projects. I remember writing a few posts here about my very first game called A Long Road Home back in 2015. Then it slipped my mind that I have an account here and although I have 2 released games now, I didn't write about them here since my initial posts. It's a shame because this site has a pretty healthy community and it is frequently visited by developers and gamers alike. To my defense, it is hard to keep in mind all the sites a hobbyist developer uses.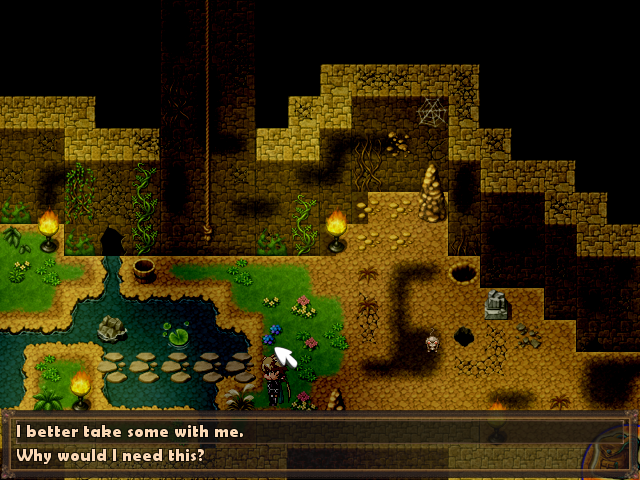 Anyway, back to business. Since my first game (A Long Road Home), I had a retro shoot 'em up (Exile Squadron), and now I'm just putting the finishing touches on my arcade game, called Rolling Arcade. Exile Squadron took a lot of effort from me to release, and to be honest, I think I bit more than I could chew with that project. I'm happy that I could finish the game and I have fun playing it, but I know it has some problems which result from my lack of deep experience regarding the shoot 'em up genre.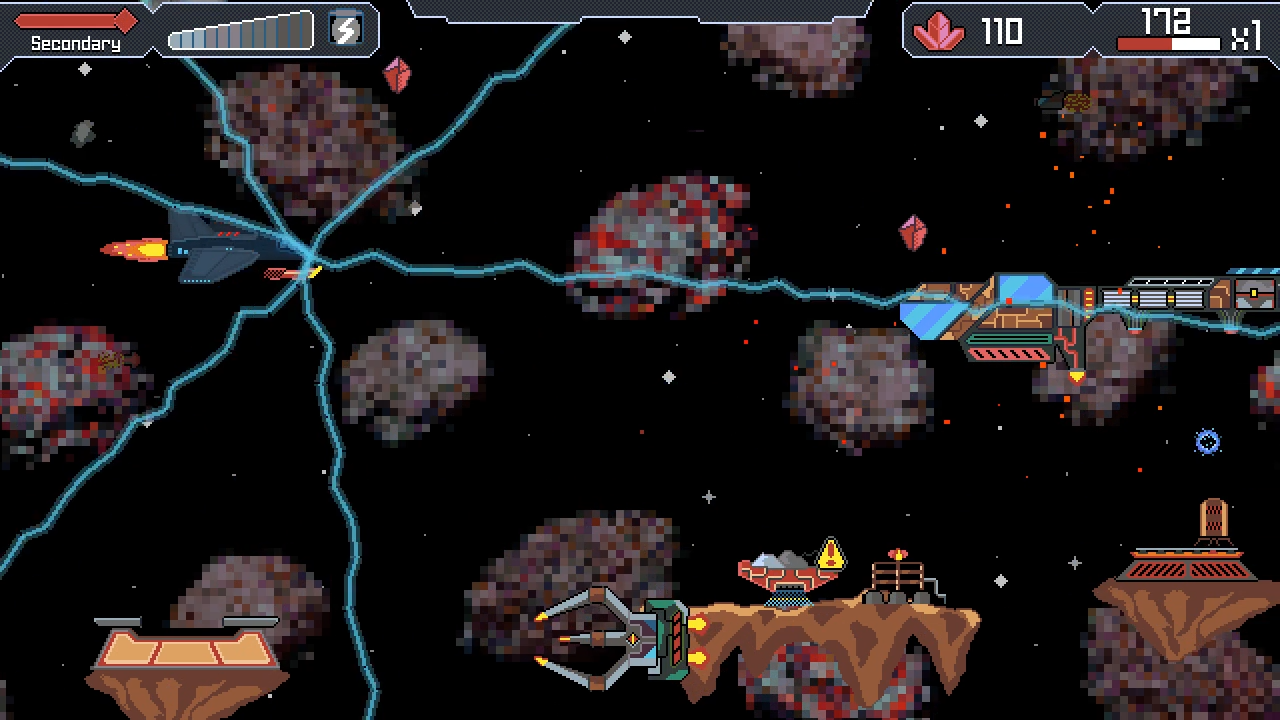 After that game, I wanted to create a small side-project which I can develop in a few months. Thankfully I already had an idea for this from before, when I saw a video about a retro arcade machine, called Ice Cold Beer. It is a simple game where you have to move a small steel ball into different holes, earning points.
I decided to take the concept and basic mechanics of this game and expand it with a bunch of new levels and two new game modes. The goal remained the same, so you have to steer a little ball into the target hole while avoiding the inactive holes. In the standard game mode, you have 3 balls to use, but you also have a time limit, so you have to be as fast as possible. And the faster you are, the more points you score.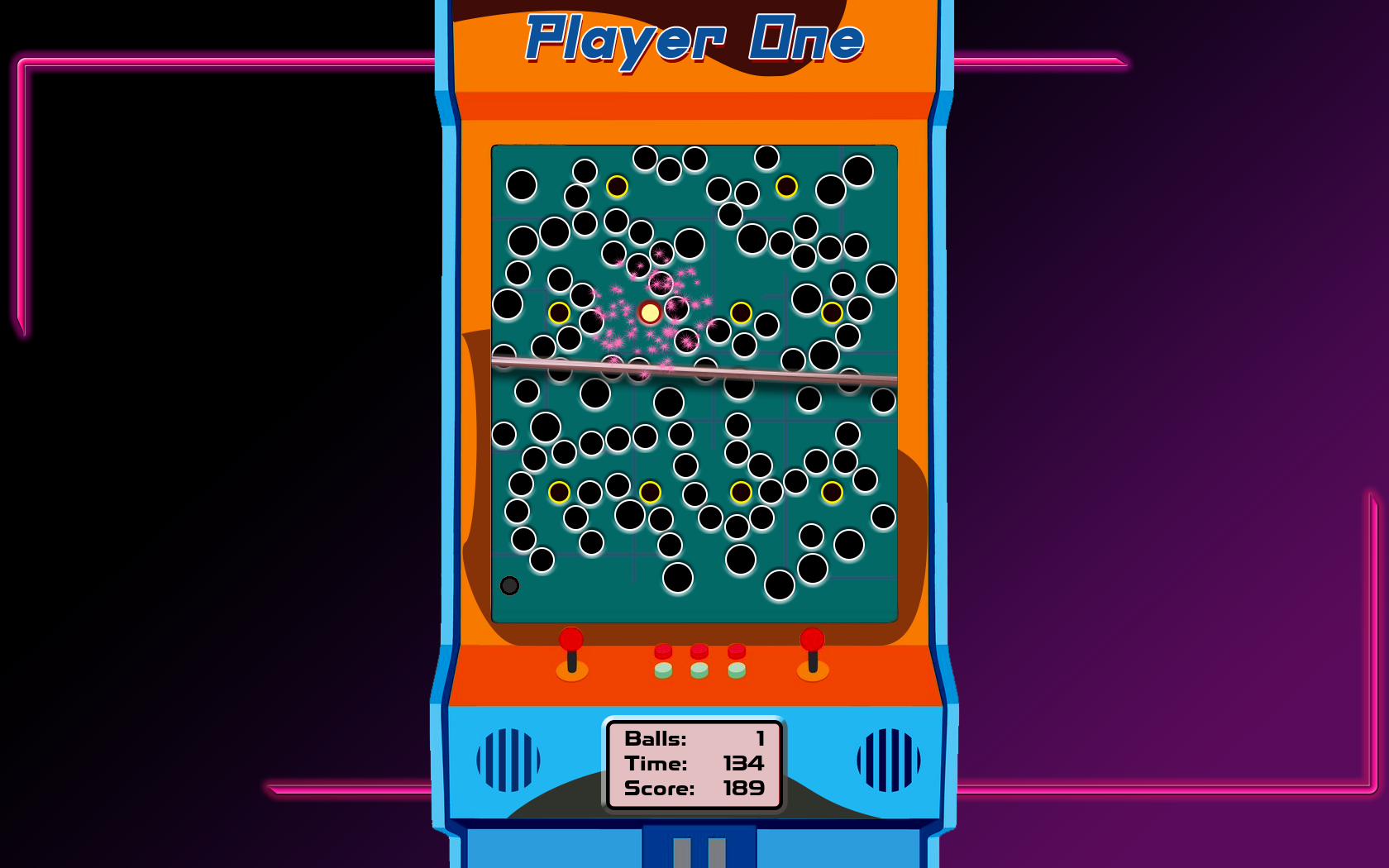 In another mode (called Endless), you can have a more laid back experience, since you don't have a timer, but you only have one ball. The game can go on forever if you don't mess up and don't lose that one ball. The longer you can go, the higher your score will be. Both Standard and the Endless mode will have Steam leaderboards, so you can compete with others this way.
Finally, I added a local 2 player mode, making it possible to invite a friend of yours to play, and compete with each other, seeing who can score the more points. Although this is a local multiplayer mode by default, thanks to a relatively new feature of Steam (Remote Play Together), you can actually play it through the internet as well, inviting someone into the game through Steam. It works pretty great, without having to code net-based multiplayer.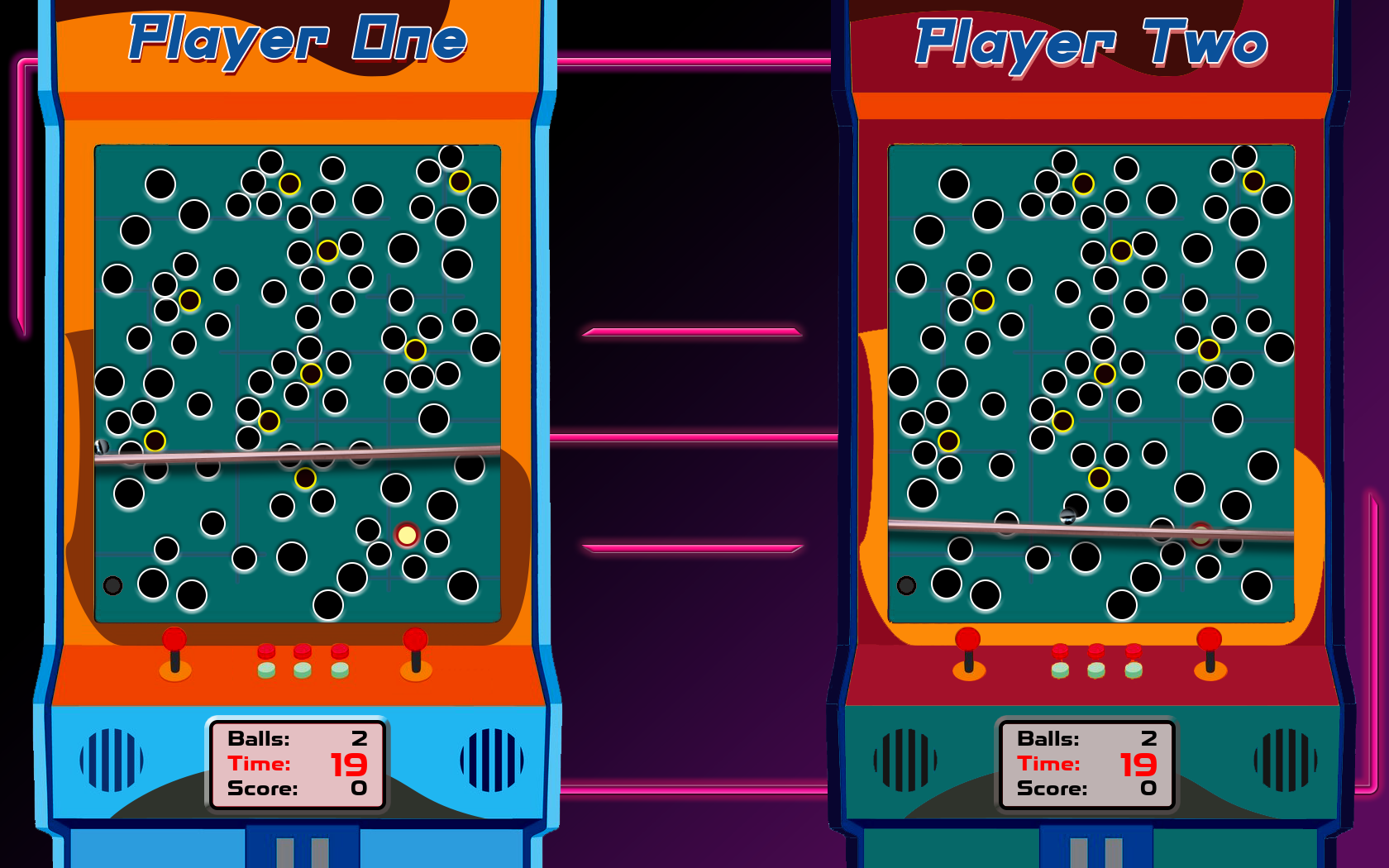 As for the levels, I wanted to have much more levels than in the original game (which had one), so for the base game I created 10 levels, and I'm working on a level pack, which will have an additional 10 boards to play. I will probably release it as DLC.
Overall I'm quite liking how Rolling Arcade turned out. Since I set out to make a small game, I didn't want to overcomplicate things regarding the design. This game is a small time-waster, which you can just pick up and play for a few minutes when you are having a break between work, or a more serious game.
Others told me that this game would fit more on mobile, and I don't disagree. Unfortunately, the mobile license for Gamemaker Studio 2 (which I use) is a bit pricey for me, so I couldn't buy it. This means no mobile version for this. That said, I think the 2 player mode alone makes Rolling Arcade a good fit for PC as well, and I hope people will enjoy it.
Since there are a few weeks until release, I'm still strying to gather some feedback on the game, meaning I'm running a closed beta test. If you are interested in checking out the game before release, and would give some feedback, please click the button here and sign up:
As a closing thought, I just want to share that the store page on Steam is ready, and I'm looking forward to releasin the game for the general public.
---