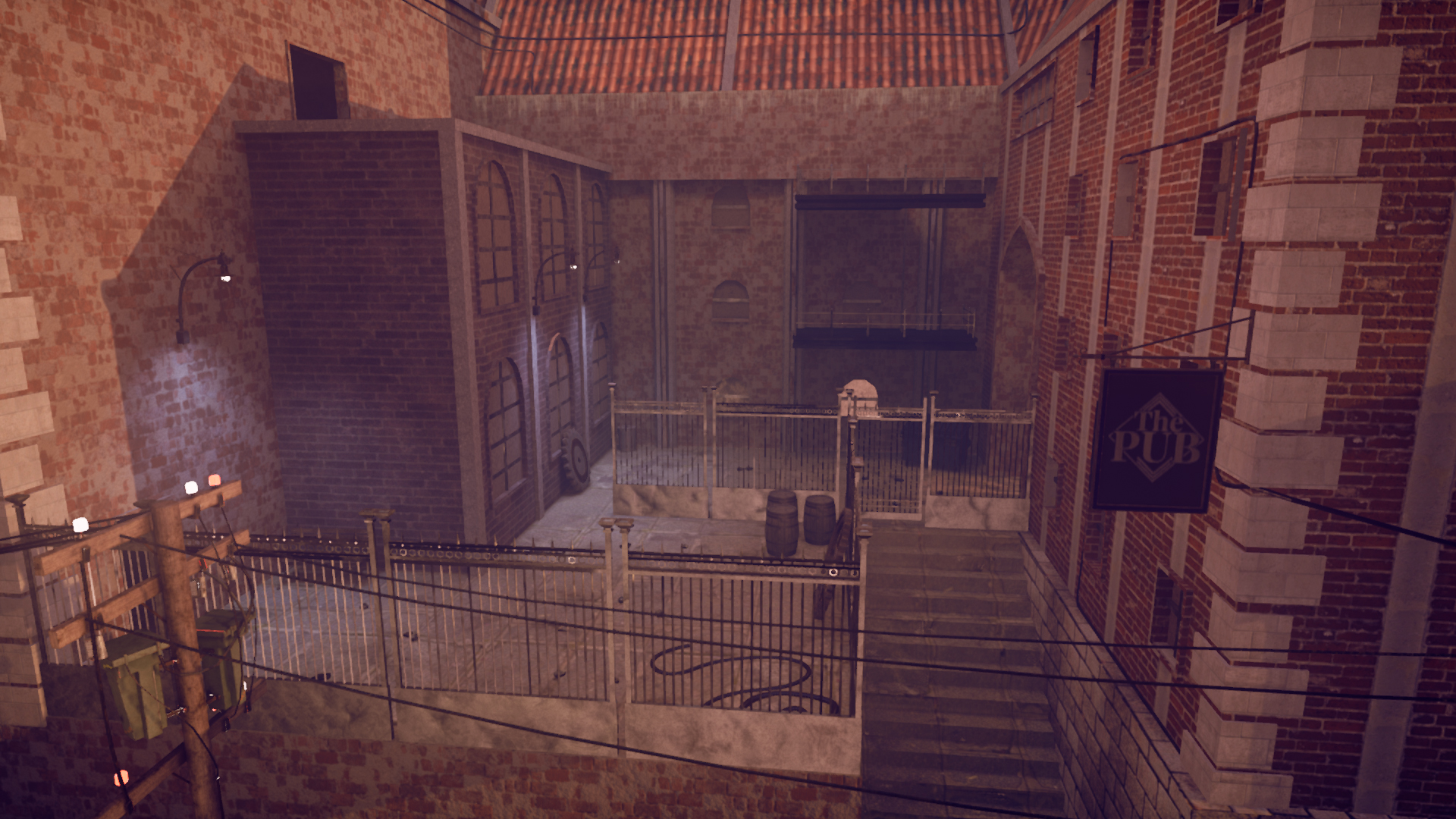 While creating the levels of Rinlo, we wanted to make the player feel like you are immersed in big environments that surround you entirely. Unlike a non-VR game, players can look in any direction and explore many more points of view so even the furthest details need to be taken into consideration as we don't have the luxury of restricting what the player can see.
To avoid players missing part of the action we designed the environments and positioned the VR camera so the most crucial things for the story are happening always in the main game area where the player can easily see every bit of the action and characters.
Here is the step by step process we use on creating one of these levels:
We start with a scale reference to know how high the levels of the map must be (in relation to the character's size and movements). We start by modeling a rough version of the level with boxes and primitive shapes.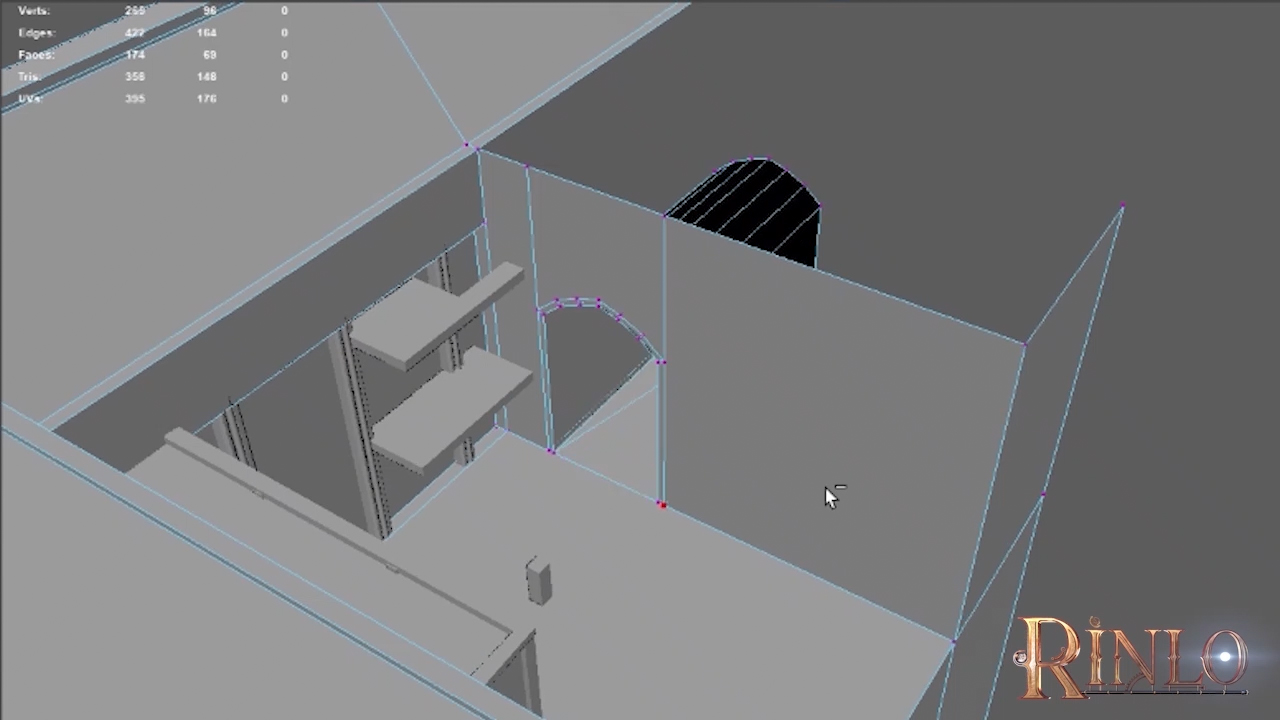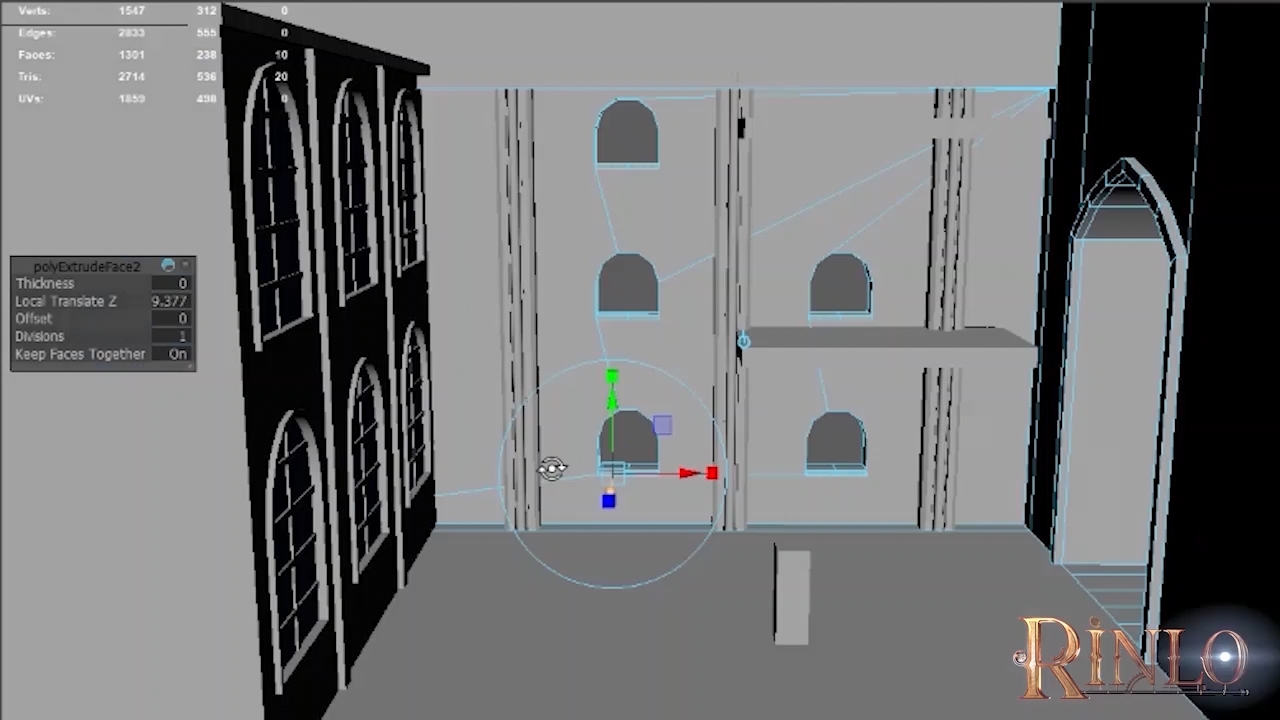 Based on that first version we start adding details little by little. Always taking into consideration the polygon limitations of VR. We need to make sure the game runs smoothly even on a non-highend PC to ensure a fluid experience for the player.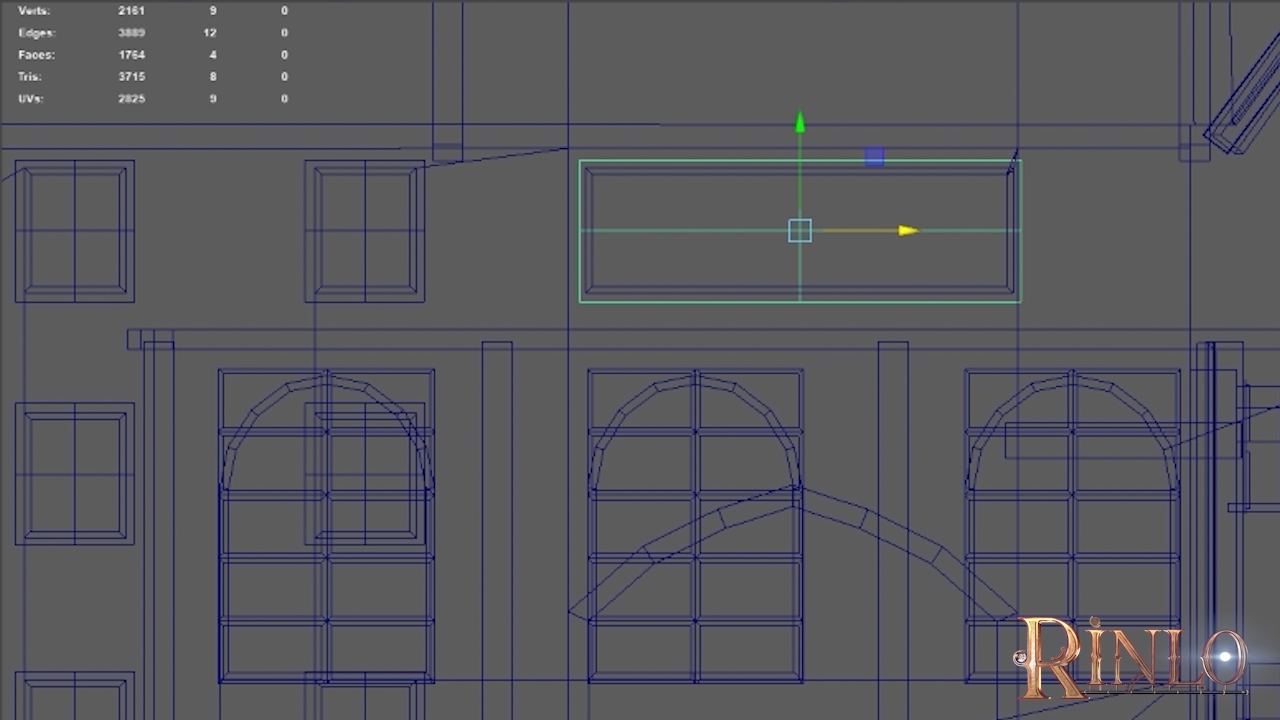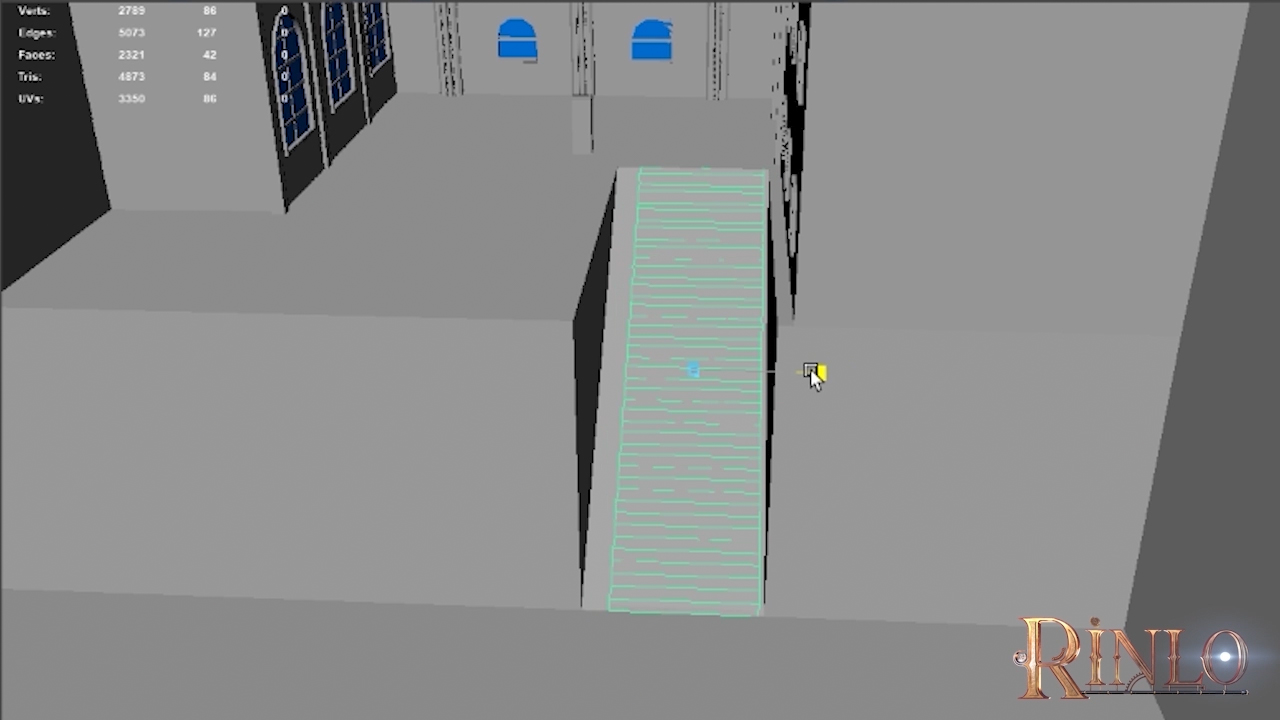 Some more complex objects like this fence are created in a separate project and imported back into our main scene.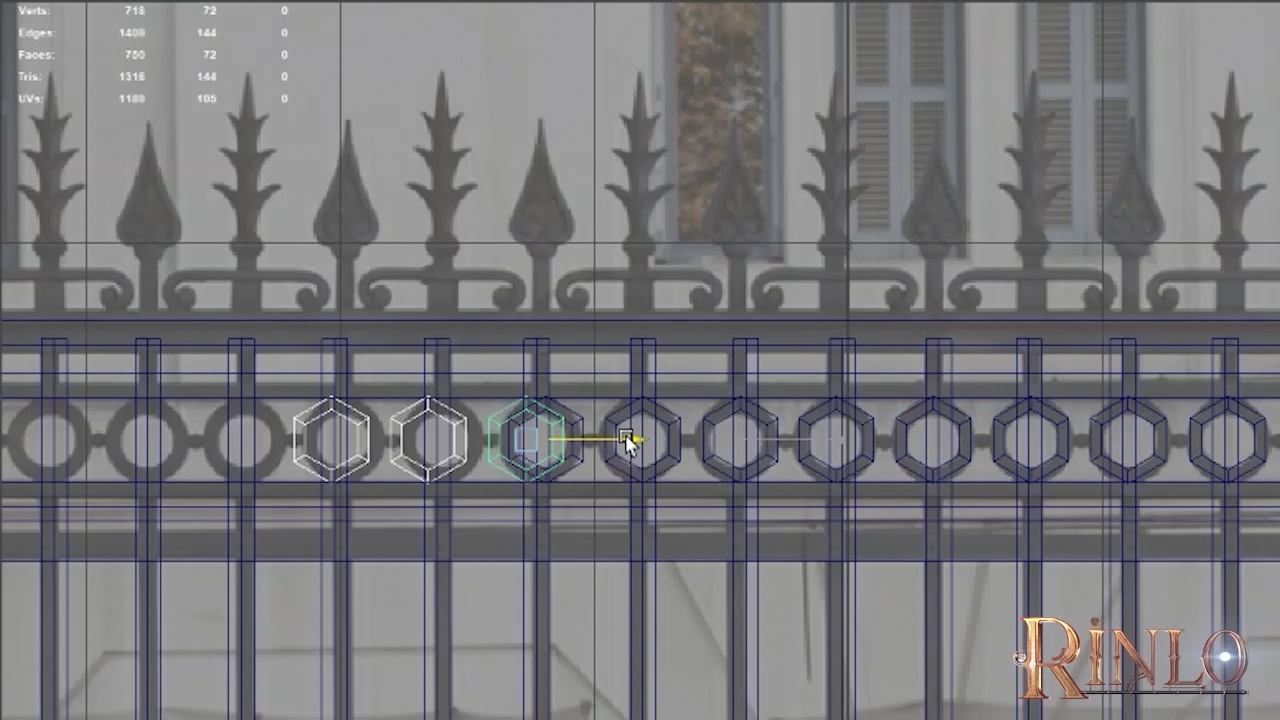 Finally, we add some little details like the chimneys and the cables along the street.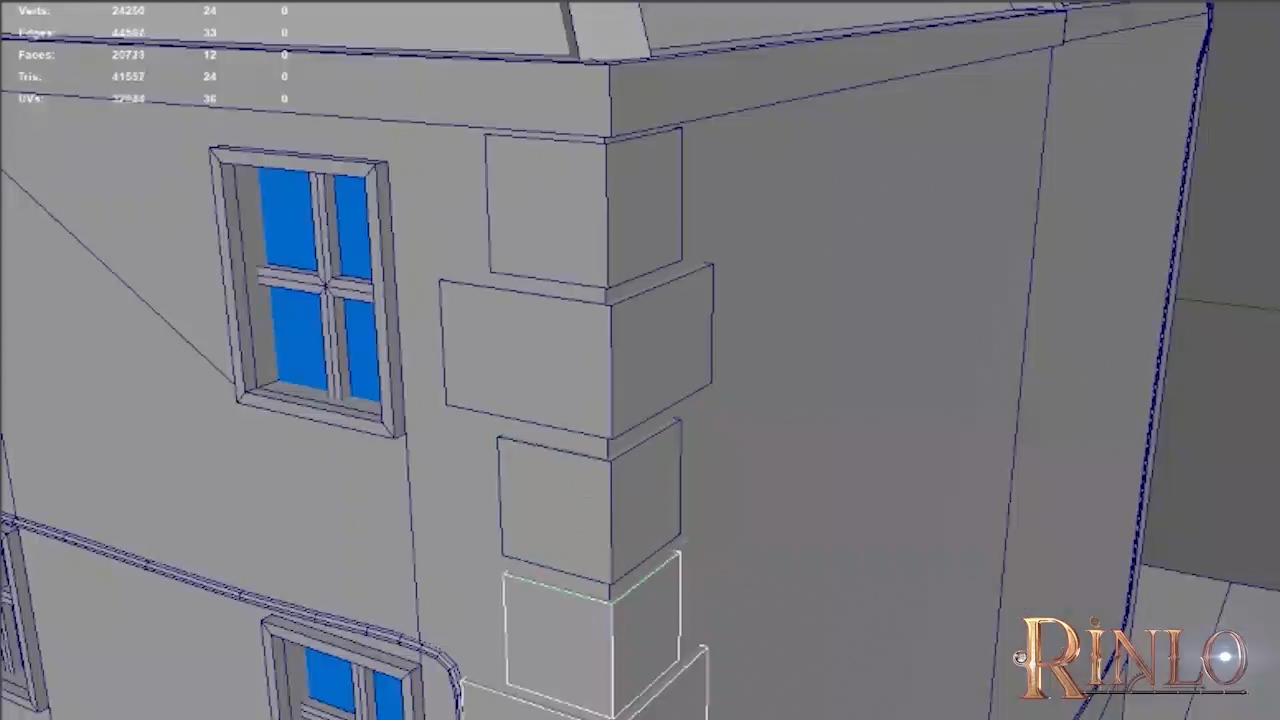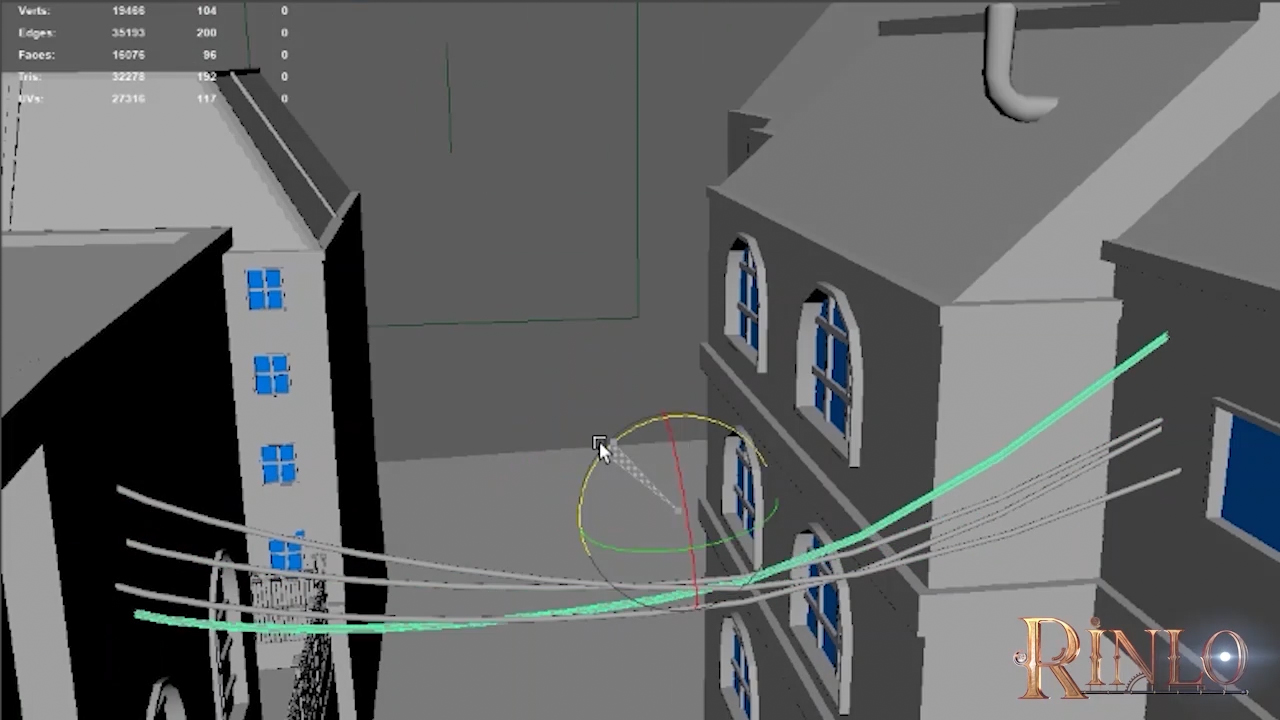 We use different colours in the viewport to separate the elements into different materials. Once this is done we import the model into Unreal Engine 4 and we use Substance's Procedural Materials to generate the right look for each individual piece of geometry.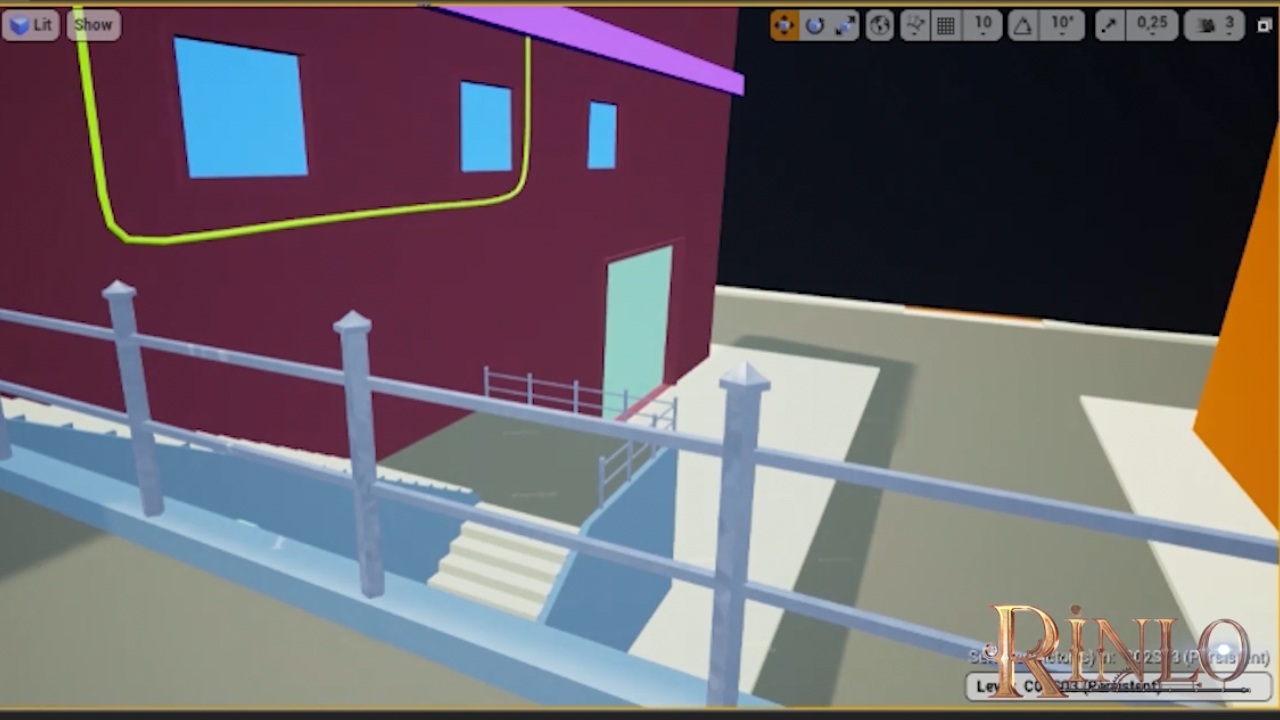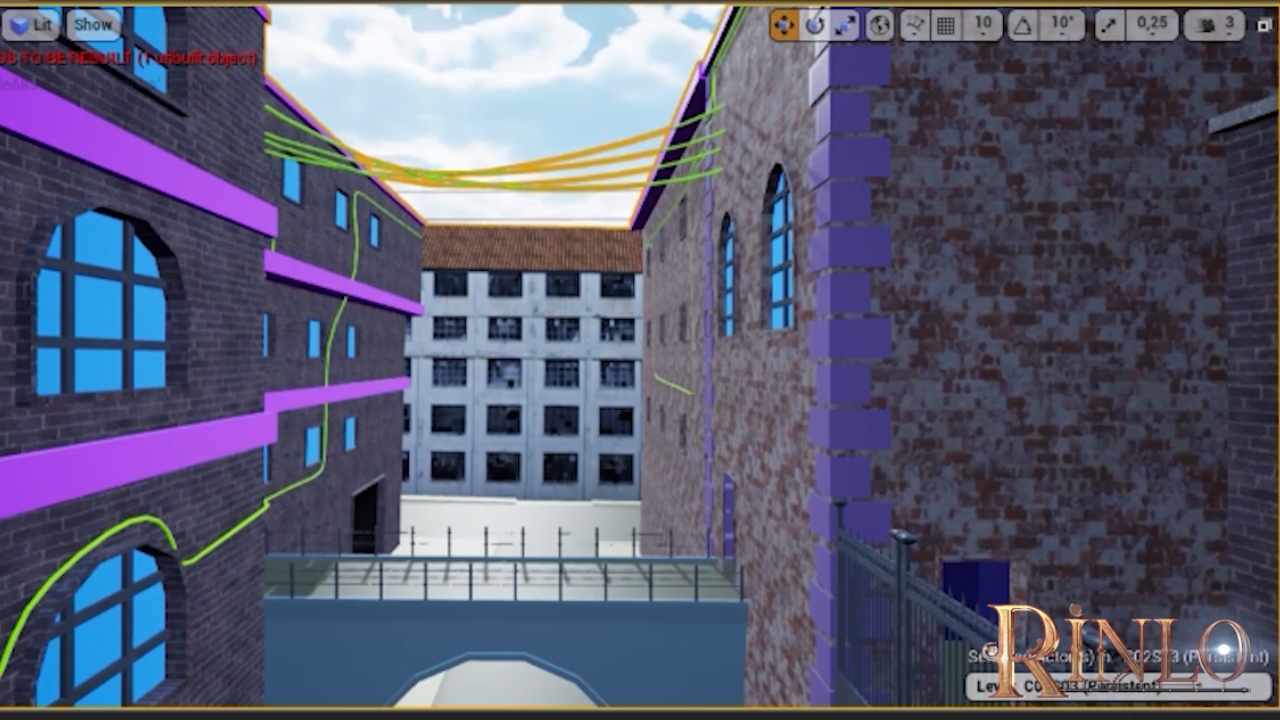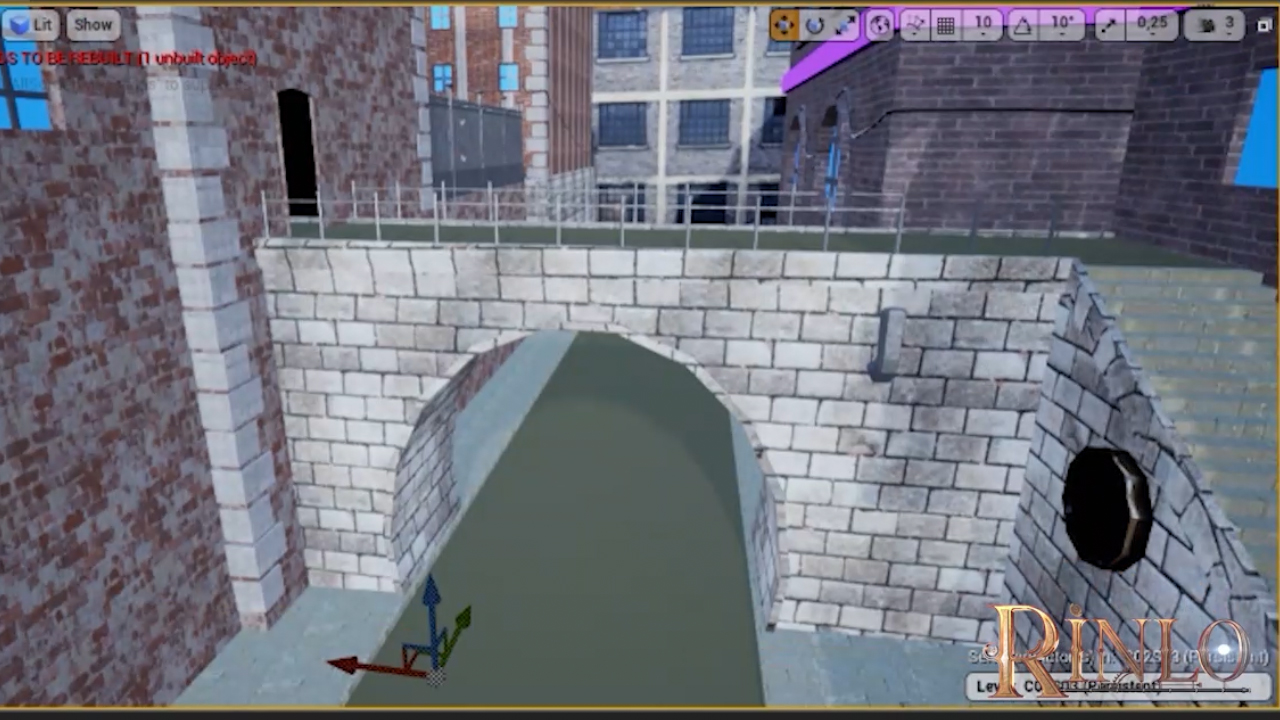 Finally, we set the furnishing touches. We add the illumination, post effects and particles to the environment. An Ambient Occlusion pass is calculated and blended with the Substance materials to generate more depth and realism to the scene. Additionally, we add some small props to help bring the level to life.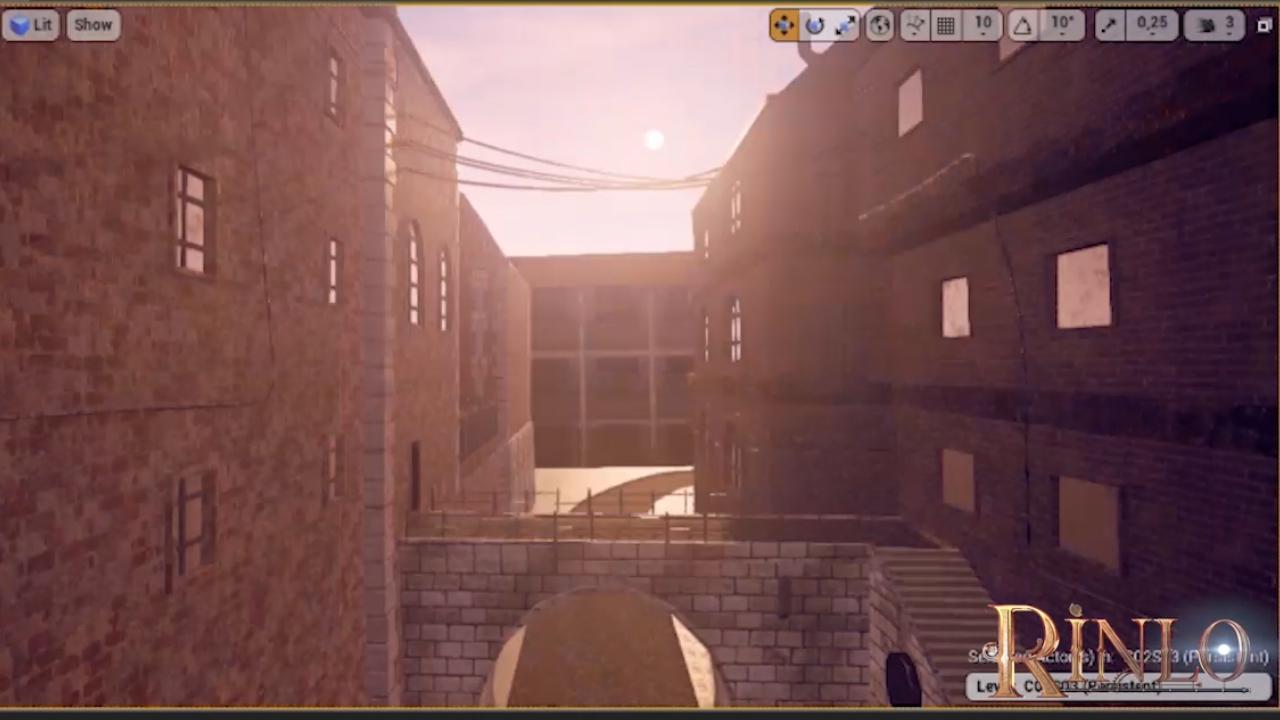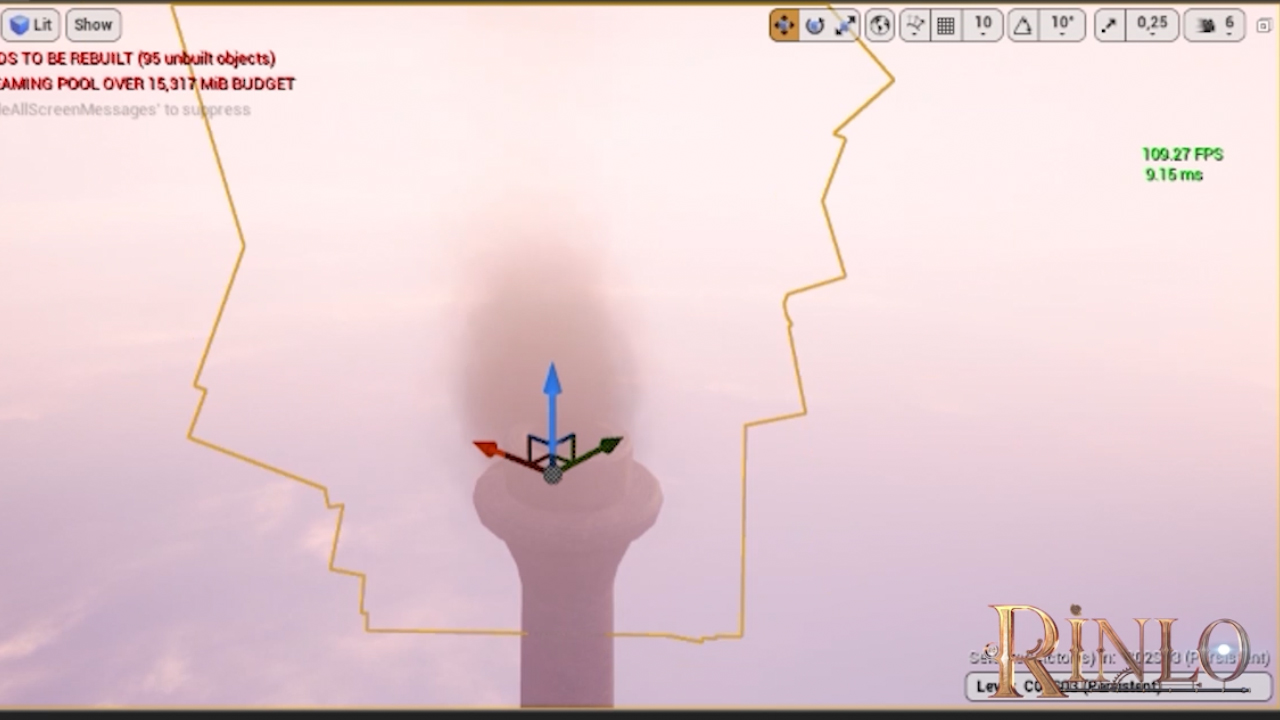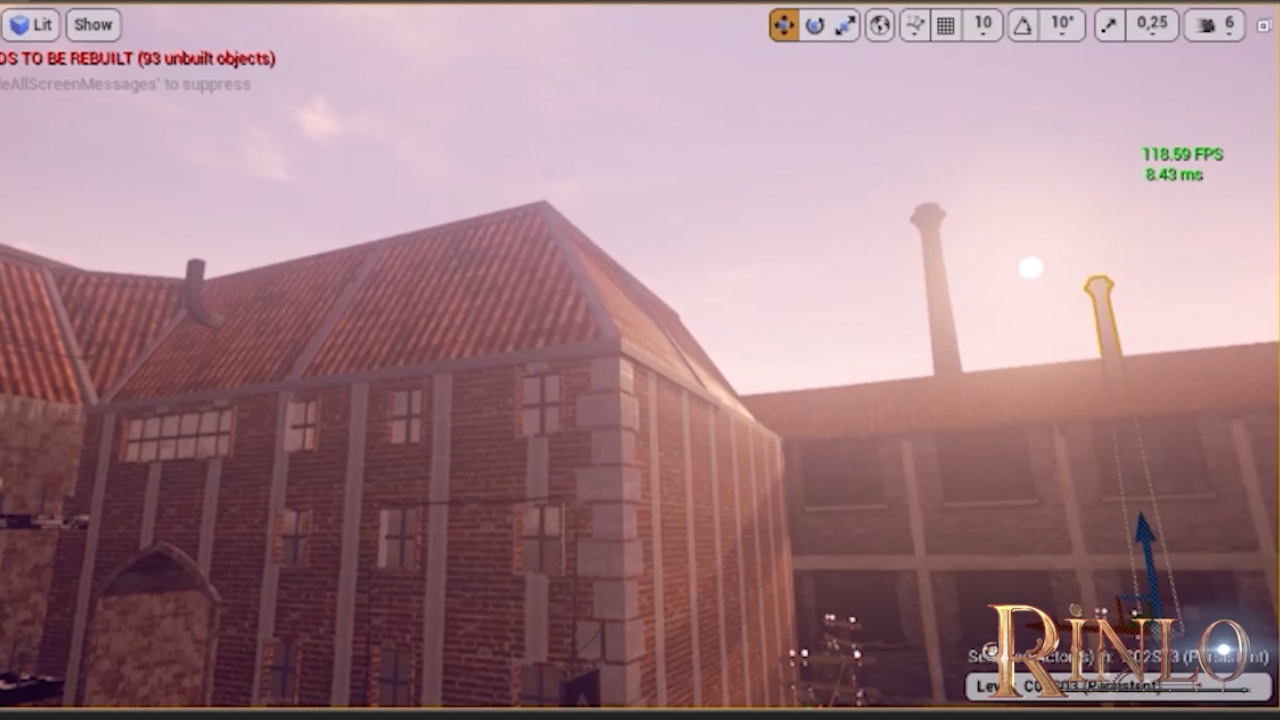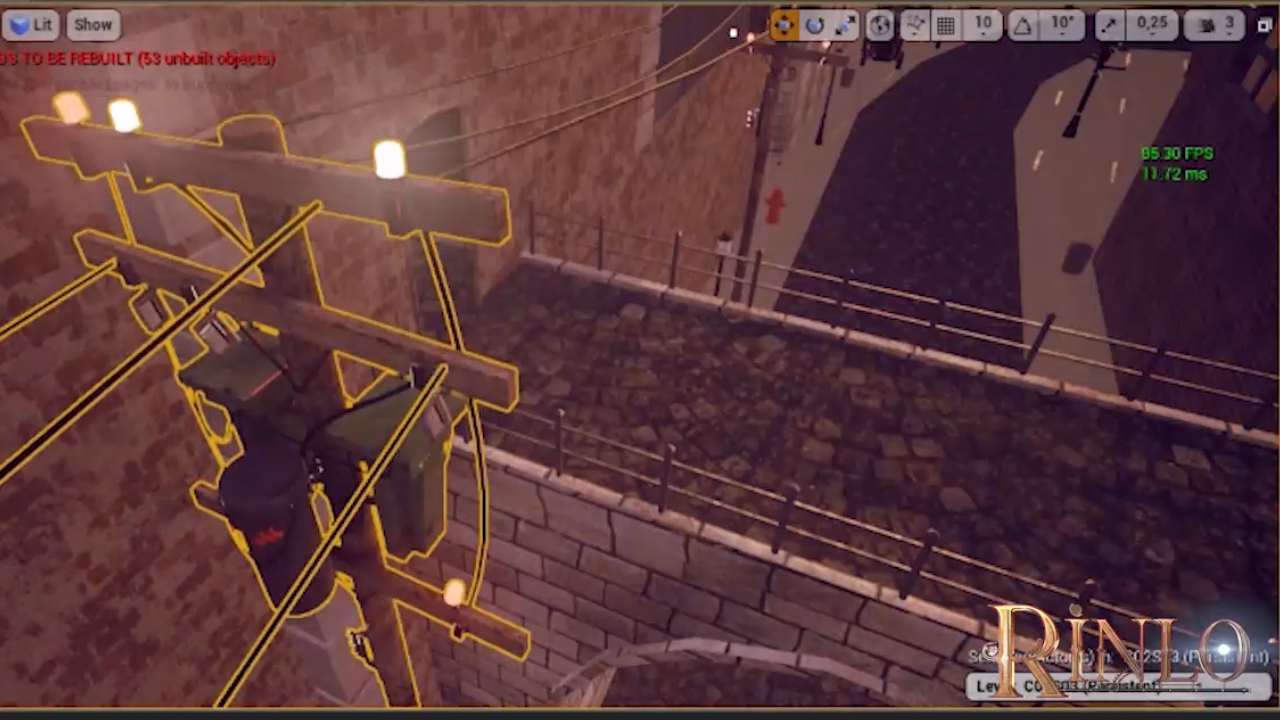 We hope you enjoyed learning a little more about Rinlos city creation. Don't forget to check out our Free Demo over at the Steam Game festival to see it all in action!