Feature talk! Today we are explaining why the first part of the game is different than the rest. The primary function of the Prologue is to take you through some of the pivotal historical and personal events in your life before the main game begins. It is the first time the player experiences the universe of Suzerain.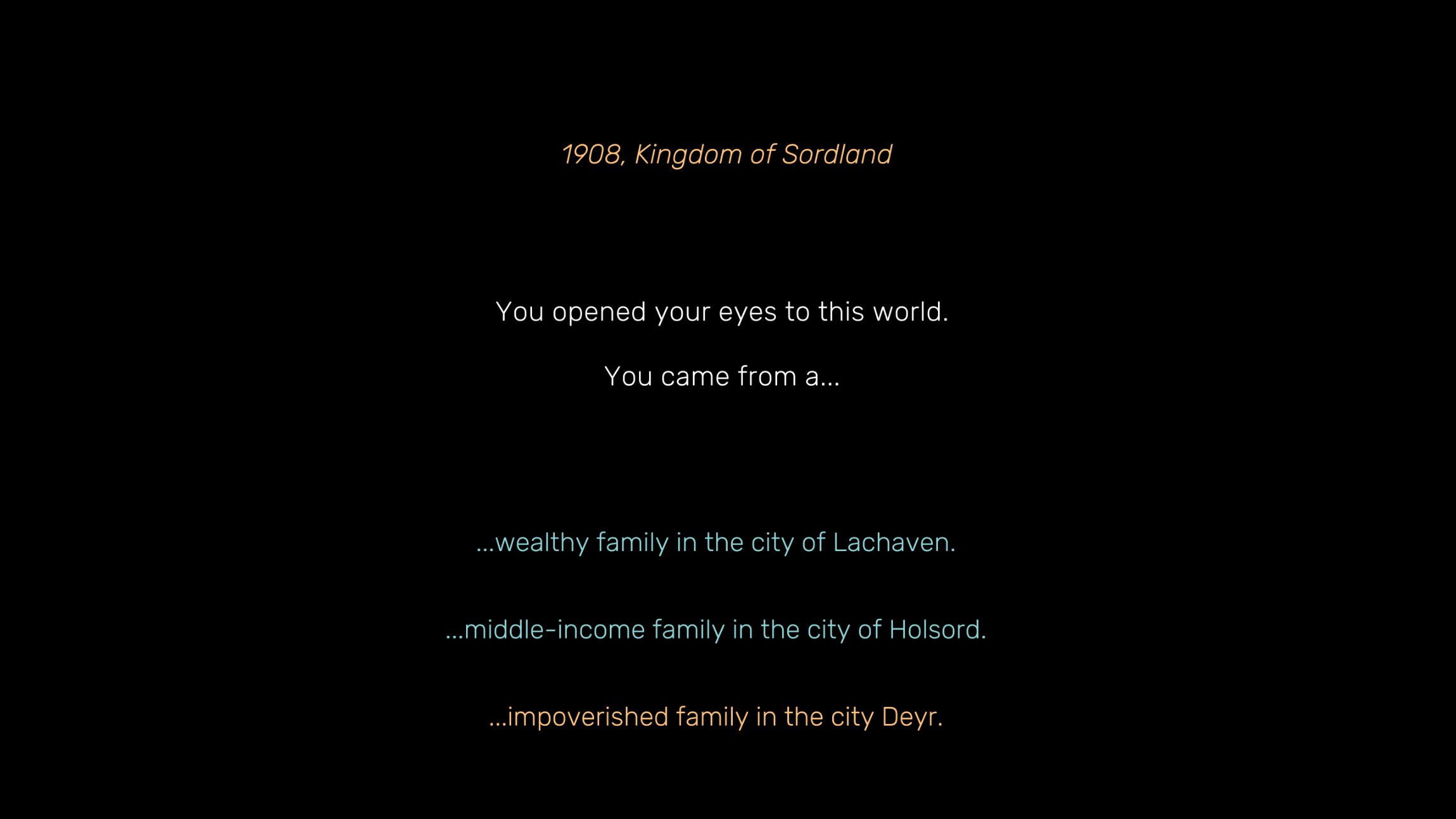 Since this is a very narrative and story focused game, we decided to make you personally experience your pre-story instead of creating abstract screens which would make all these important choices and moments less immersive. Our goal is to create as many emotional and personal moments as possible while continuing the main story.
The prologue went through four major iterations until now. It serves its storytelling design intention clearly and ended up being engaging to play at the same time. It contains audio effects and some background images here and there to capture the imagination. Contrary to our expectations it was liked by dozens for its simplicity and different style of storytelling.
Below you can watch the Gfy of the Prologue with audio.
#feature #gamedev #indiedev #unity #software #design #narrative #suzerain #torporgames #politics #story #devdiary #seriousgame #gamesforchange