'Present Danger ' now present on the Android Market
FOR IMMEDIATE RELEASE
An Android app that provides clear and present danger of fun!
PRESENT DANGER – Available now on the Android market, the app offers users of all ages an endless stream of presents to open, monsters to fight, and items to collect. The app promotes both quick play and strategy, and keeps things exciting with an element of chance.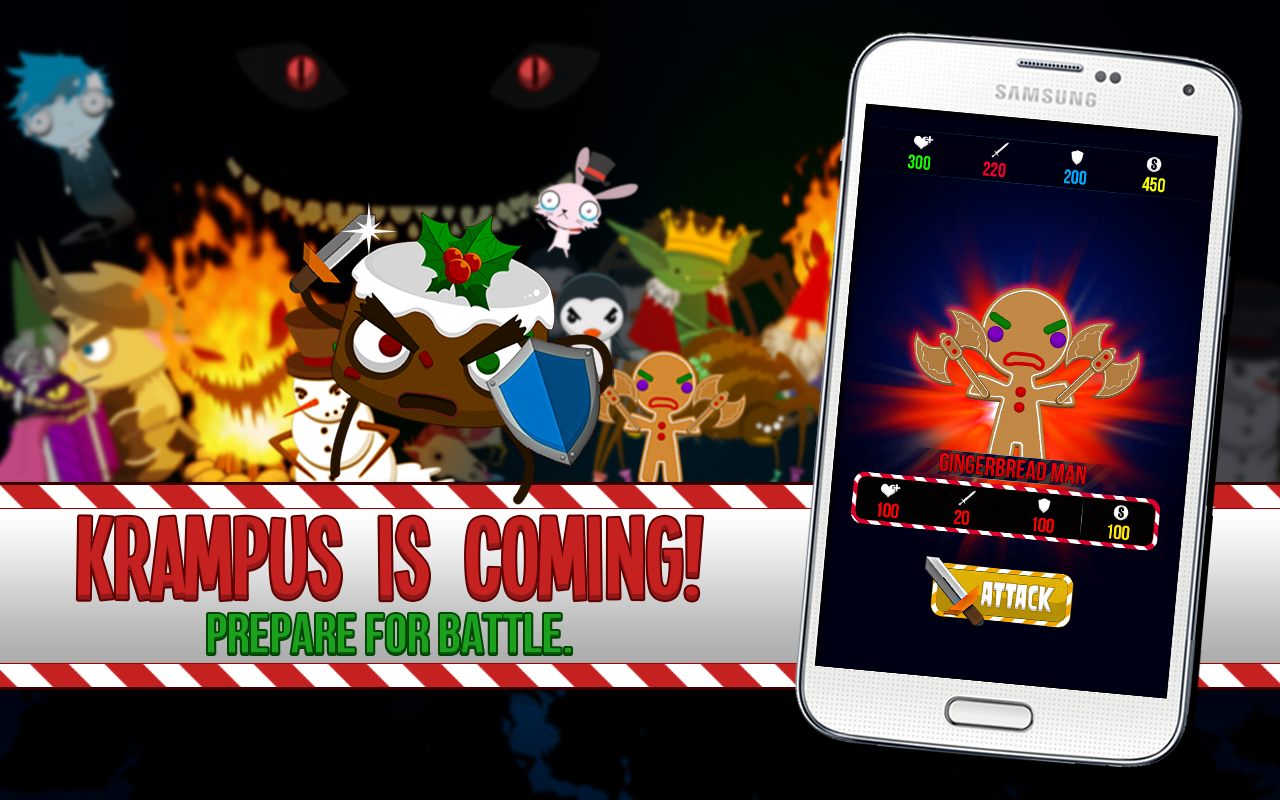 In Present Danger, players must search through piles of presents to arm themselves with gifted weapons and armor in preparation of the evil Krampus and his army of Christmas minions. Part luck, part strategy, Present Danger presents simple but engaging game play, a holiday theme, and a little bit of Krampus to cramp each player's style with surprise visits.
Present Danger Features:
An endless arsenal of weapons, armor, and toys
Dozens of different enemies
Holiday music
Krampus the folklore legend
Scoreboards
Present Danger was developed by ZebraFox Games. For more information, screenshots, and videos, please visit zebrafoxgames.com.
###
If you would like further information on Present Danger, ZebraFox Games, or you would like to schedule an interview, please contact us at: