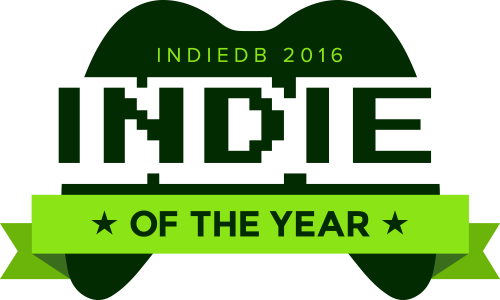 Indie of the Year
Welcome all to the 2016 Indie of the Year. After 20 days of very close voting, the results are in.
Editors Note:

If there's a project you love, please come join in, leave a review so the developers know you care, follow, tag and stay up to date with their latest development news and showcases! Join in and submit your game to be eligible for next years awards!
Without further adieu, we are delighted to present your Top 10 Indies of 2016. Also announcing the top Mods, VR experiences and Mobile Games you're invited to check them out!
Honourable Mentions
As always you either had to place higher or do a significant update in 2016 to make this list. Here are the 2016 honourable mentions, that just missed out but are still worthy of your praise and attention.
Hunted and alone, a boy finds himself drawn into the center of a dark project.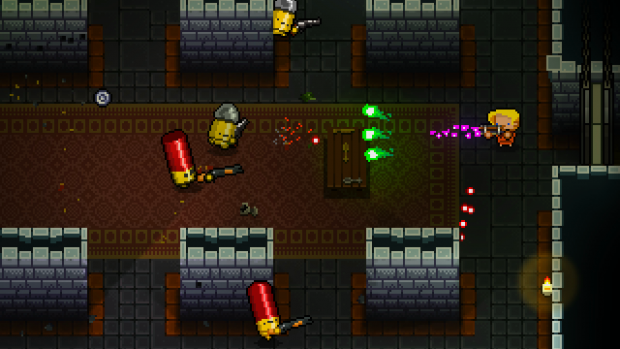 Enter the Gungeon is a gunfight dungeon crawler following a band of misfits seeking to shoot, loot, dodge roll and table-flip their way to personal absolution by reaching the legendary Gungeon's ultimate treasure: the gun that can kill the past. Select a hero and battle your way to the bot­tom of the Gungeon by surviving a challenging and evolving series of floors filled with the dangerously adorable Gundead and fearsome Gungeon bosses armed to the teeth. Gather precious loot, discover hidden secrets, and chat with opportunistic merchants and shopkeepers to purchase powerful items to gain an edge.
Monomi Park | Released Dec 1, 2016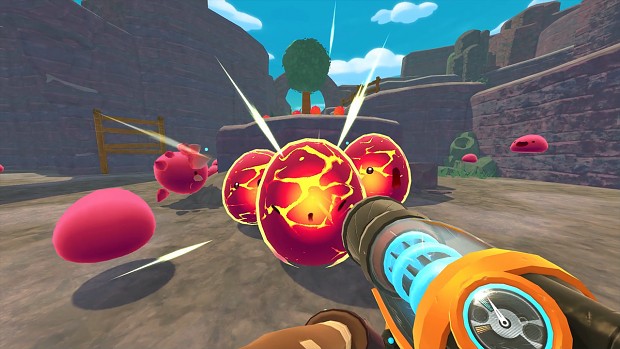 Slime Rancher is the tale of Beatrix LeBeau, a plucky, young rancher who sets out for a life a thousand light years away from Earth on the 'Far, Far Range' where she tries her hand at making a living wrangling slimes. With a can-do attitude, plenty of grit, and her trusty vacpack, Beatrix attempts to stake a claim, amass a fortune, and avoid the continual peril that looms from the rolling, jiggling avalanche of slimes around every corner.
Ever felt like building a factory ? Factorio is a 2D creative game about mining resources, using robotic arms to move stuff, transporting things on transport belts, automating production with assembling machines, researching technologies, exploring your environment and defending from hostile creatures.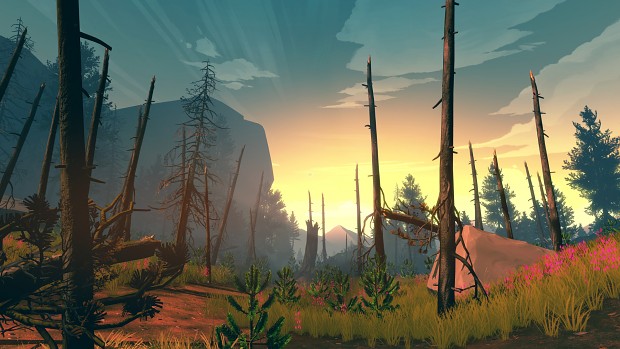 Firewatch is a single-player first-person mystery set in the Wyoming wilderness. The year is 1989. You are a man named Henry who has retreated from his messy life to work as a fire lookout in the Wyoming wilderness. Perched high atop a mountain, it's your job to look for smoke and keep the wilderness safe. An especially hot, dry summer has everyone on edge. Your supervisor Delilah is available to you at all times over a small, handheld radio—your only contact with the world you've left behind. But when something strange draws you out of your lookout tower and into the forest, you'll explore a wild and unknown environment, facing questions and making choices that can build or destroy the only meaningful relationship you have. A Note: Firewatch is a video game about adults having adult conversations about adult things.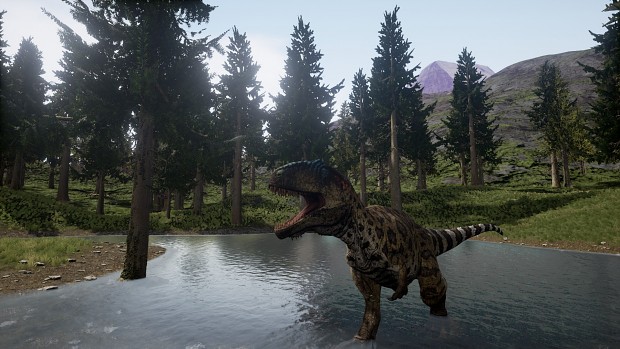 The Isle is a first and third person open-world sandbox which will pit human teams and playable dinosaurs against one another on one of several intense islands in a struggle to survive.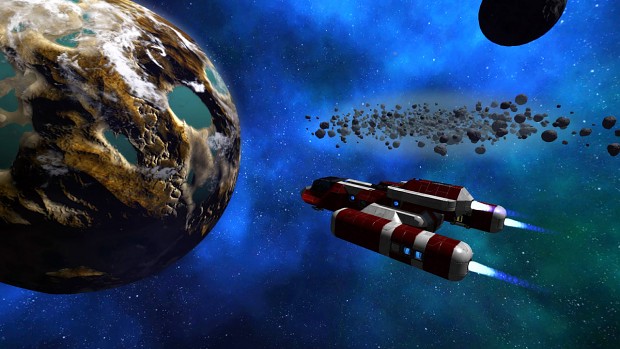 Empyrion is a 3D open world, space survival adventure in which you can fly across space and land on planets. Build, explore, fight and survive in a hostile galaxy full of hidden dangers. Empyrion features space & planetary exploration, building & construction, mining & resource gathering, survival, crafting, as well as space & land combats. Using the Unity 3D engine, Empyrion uniquely combines elements from space simulations, construction games, survival games and ego-shooters.
Stardew Valley is an upcoming RPG-style farming game that is full of things to do! It's up to you to choose your path... Will you devote your time to raising crops and caring for animals? Will you spend time in the local village, befriending the local townspeople? Do you get a kick out of slaying dreadful monsters in the mysterious mountain caverns? Or will you try to accomplish everything and claim the coveted title of "Stardew Hero"?
SUPERHOT is the first person shooter where time moves only when you move. With its mesmerising gameplay and unique, stylized graphics SUPERHOT aims to finally add something new and disruptive to the FPS genre. See the bullets crawling towards you as you carefully plan your steps and aim your gun. Enjoy the mayhem that is unleashed as you put that plan into motion. Dodge bullets. Take out your enemies. One step at a time.
A sci-fi colony sim driven by an intelligent AI storyteller. Inspired by Dwarf Fortress and Firefly. RimWorld follows three survivors from a crashed space liner as they build a colony on a frontier world at the rim of known space. Inspired by the space western vibe of Firefly, the deep simulation of Dwarf Fortress, and the epic scale of Dune and Warhammer 40,000.
Manage colonists' moods, needs, individual wounds, and illnesses. Engage in small-team tactical gunplay. Fashion structures, weapons, and apparel from metal, wood, stone, cloth, or futuristic materials. Fight pirate raiders, hostile tribes, rampaging animals, giant tunnelling insects and ancient killing machines. Tame and train cute pets, productive farm animals, and deadly attack beasts. Watch colonists develop relationships with family members, lovers, and spouses. Discover a new generated world each time you play. Build colonies in the desert, jungle, tundra, and more. Manage quirky colonists with unique backstories, traits, and skills. Learn to play easily with the help of an intelligent and unobtrusive AI tutor.
That wraps up this years awards, Congratulations to everyone! Happy new year and all the best with your developments in 2017!