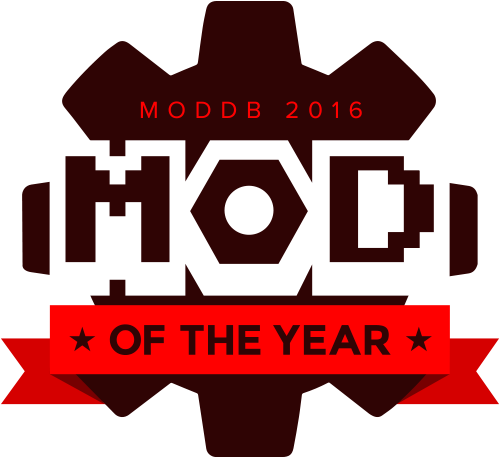 TOP UPCOMING
Welcome to the Best Upcoming Mods of 2016 as picked by you! Read on to see what 110,000 voters narrowed down to the 5 mods they anticipate the most. Also if you are interested in indie games, apps or VR, we have a best upcoming for them for you to read also.
Honorable Mentions
Firstly some deserving honorable mentions, that either just missed out or have placed previously. These mods continue to impress and we eagerly await their gold release.

The mod which bring back the classic experience of Counter-Strike right into CS:GO, The main goal of the mod is to get the game-play from 1.6 right into CS:GO including weapons, sounds, movement, all the old stuff you've dreamed to see in CS:GO the mod comes with 4 reworked classic maps including: Dust2, Italy, Mirage and Inferno. Retro like particles and sound effects, the old playermodels, no more AUG/SG556 ironsights, inventory silencing (USP, M4A1), and much more...
34 years of war, billions of soldiers and civilians dead, all colonies on different planets under attack. And it is up to you to save them, as an commander of one of the Frigate Class ships named "Wings of a Angel" that came from an mission far in space to find new planets to life on, got the task to destroy the Covenant invasion of destroying humanity.
Galaxy At War - Clone Wars is a total conversion mod for the Star Wars: Empire at War: Forces of Corruption 2006 real-time strategy that brings us the Clone Wars galactic conflict they have been at it for quite some time and have a nice round up of their years progress for you to checkout here.
Star Trek Infinities will bring you a complete total conversion for Stellaris! Coming your way soon, is a fully playable demo, customised specifically to give you an authentic feel for how the finished product will eventually play. Take command of one of two complete factions over three eras of Star Trek history and compete for dominance over the Cardassian border regions. Get a taste of the Infinities experience - explore strange new worlds, seek out new life, encounter the unknown, make scientific breakthroughs, spread your ideals and defend your people. And do it all this year!
Behold the Yuuzhan Vong Army! This mod adds the Yuuzhan Vong Race as a playable faction and all units of this era. We are a community of modders working for the greater goal, so anyone who wants to help or support us is welcome!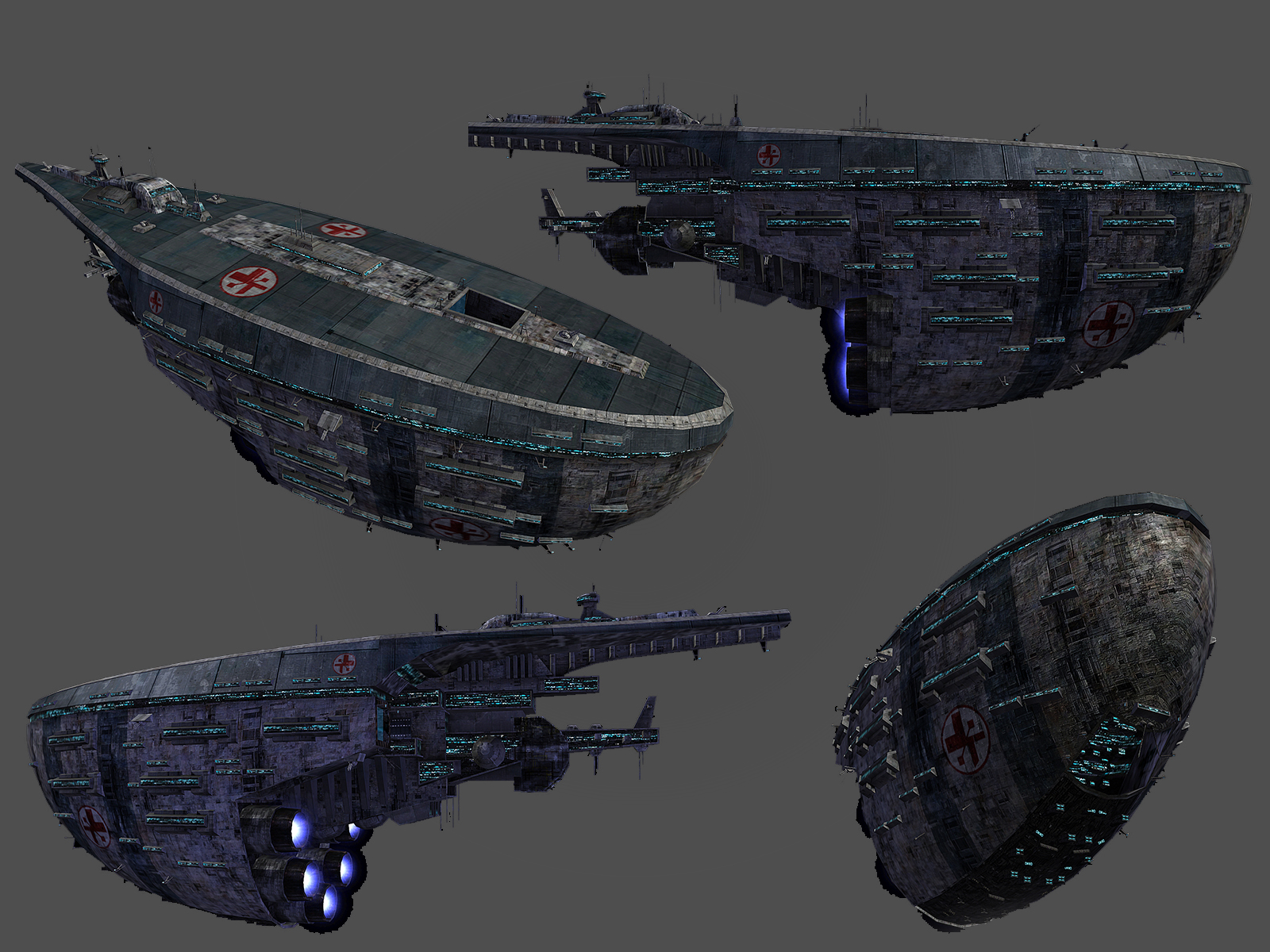 Based around 3 factions, telling the story from 3 unique points of view:

The Galactic Alliance - the struggle to recreate a new government and unite the Galaxy after the years of corruption and decline of the New Republic government in order to save the Galaxy.
The Yuuzhan Vong - a religiously fanatical race that deemed all mechanical technology to be blasphemy due to the destruction of their home world by 2 sentient robotic species. The Yuuzhan Vong have fled their galaxy and traveled across the cosmos to finally arrive at the Star Wars galaxy which has been foretold to be their new chosen home by their Gods and prophecies.
The Hutt Empire - a corrupt criminal empire which has outlived any ruling government, the Hutts firmly believe that their malicious methods of corruption and coercion is what has actually kept the galaxy alive and thriving throughout the rise and fall of various governments, and now in the ruins of the New Republic, they see their chance to rightfully emerge and declare their rule over the Galaxy.
We will be creating our own lore to fill in the many gaps and plot holes that occurred over the New Jedi Order series of books. To create a full mod, we not only have to follow the story of the Vong War, but also create story for an entire Galaxy to fully support the tales from all 3 perspectives.
Well done to all winners and contestants, that wraps up the Top Upcoming, the Mod of the Year will be announced on the 28th of December.