With VR as a gaming medium still in its infancy, we didn't want to limit ourselves to looking back on the first year of the major hardware's commercial availability. We've seen the best VR experiences 2016 has produced, but we're also excited about where the medium is heading in 2017 and beyond. To that end, we asked you, the Indie DB readers, to vote for your most anticipated upcoming VR games. Here are the five winners.
Honor Code, Inc
Oculus Rift

Survival, horror at the sunless depths of the Pacific Ocean. Stranded on the seafloor with low light and few tools, an industrial diver takes desperate steps to surface before his oxygen - and sanity - give out.
BDFGames
HTC Vive

Strange Allies is a made-for-VR episodic science fiction action role-playing game for the HTC Vive. You are a small-time criminal who stumbles into a military conspiracy that could have galaxy-shattering consequences. You thought you were just stealing a ship, but what you find could doom the human race.
Linden Lab
Oculus Rift

A platform for user-created virtual experiences, codenamed Project Sansar, that aims to democratize VR as a creative medium and make it easy for people to create, share, and profit from their own social virtual experiences.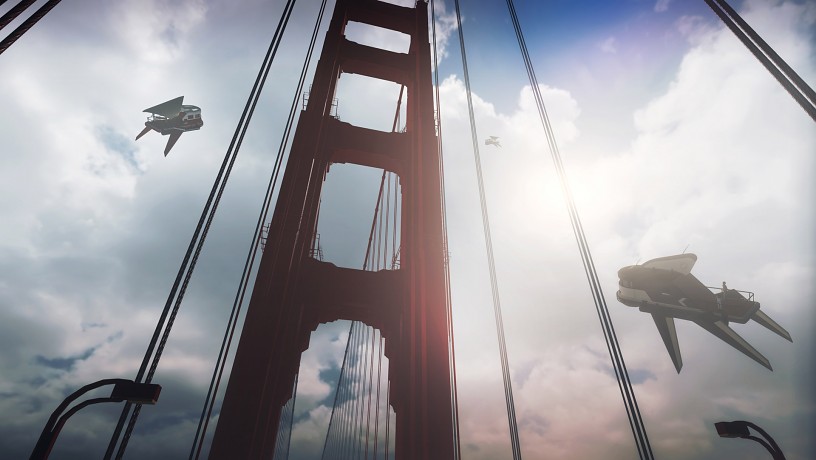 Ubisoft Montreal
HTC Vive, Oculus Rift, PlayStation VR

50 years after humans vanished from the face of the Earth, nature reclaimed the city of Paris, leaving a breathtaking playground. As an eagle, you soar past iconic landmarks, dive through narrow streets, and engage in heart-pounding aerial dog fights to protect your territory from opponents. With innovative and intuitive controls, you quickly learn to perform impressive aerial maneuvers in the blink of an eye. Eagle Flight sends you to the skies to experience the freedom of flying and explore Paris from a never-before seen perspective.
Playful Corporation
Oculus Rift

Lucky's Tale is a delightful platforming adventure game designed exclusively for the Oculus Rift. Join Lucky as he runs, jumps, climbs and spins his way through bright, colorful worlds filled with thrilling challenges, wacky creatures, and all the shiny things a little fox could ever want!