Without further ado here's the feature list and changelog:
New Features!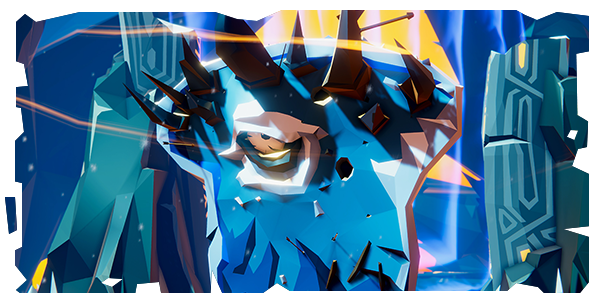 Boss Customization
Players can now customize their Bosses by going to the Boss Menu via the Main Menu (lower-right corner of the screen). Bosses, like Vikings, have various God-themed color schemes, which can be unlocked in Jotunheim, a smaller equivalent of Valhalla.
Bosses unlock skins by leveling up against the Gods. They earn points by defeating Followers of the Gods, based on what Rages the Vikings are using. For instance by defeating a lot of players using Mighty Blow, the Boss will level up against Thor.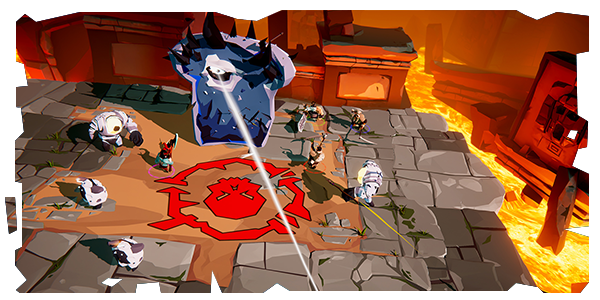 Bosses have separate skins for Stage 1 and Stage 2! For instance Olaf of Bread can be yellow in stage 1 and green in stage 2!
Minions share their Boss' color scheme! White Olaf - white Dumplings!
New Maps!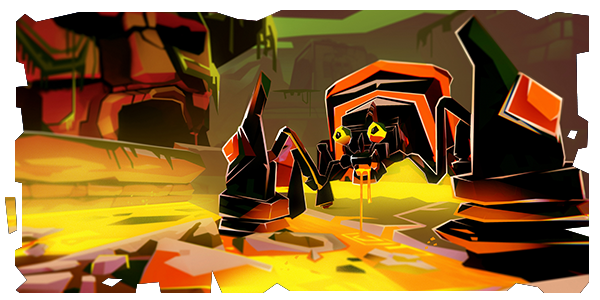 Lost Temple
The ruins of an ancient temple become the next battlefield in the Viking - Boss conflict! Beware, the Boss can summon a nasty Ruin Creeper, a large insect-like creature with the ability to engage Vikings in melee AND deploy a powerful flame-throwing special attack.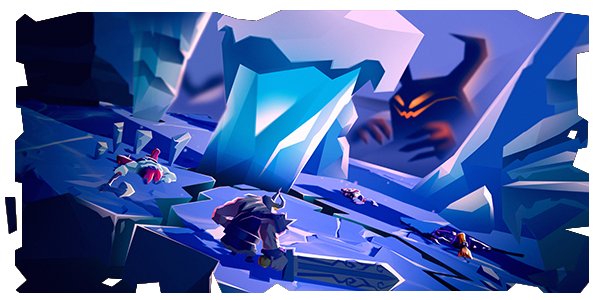 Jotunheim
Home to an ancient and relentless evil, this new ice-themed arena gives the Boss the ability to rain down giant Ice Shards on the Vikings.
Tweaks
Multiplayer
We updated the Multiplayer menu to provide a more straightforward experience. Host, Join, Kustom Game and the Server List are now all on the same screen, accessible via the Online button
New Region Selection Menu
We are now allowing our players to choose their preferred multiplayer region to ensure that you and your friends have the lowest latency possible!
Balancing
Vikings no longer build Rage when casting Berzerk or Ressurect.
Olaf of Bread

- Increased Ranged damage area.

The Jackhammer

- Incresed Ranged damage.

Plunge D.

- Overall increased damage output, but reduced the chance to stun-lock.

Fortress

- Lowered Minion health

Viking Village

- Incresed Rotating Fire Trap damage.
Fixes
Fixed an issue where some awards wouldn't be given out correctly.

Fixed an issue where disabling XInput would break input.

Fixed an issue where clicking "Reveal" on new unlocked items using the mouse would not unlock them.

Fixed an issue where starting a game in Ultra Wide resolutions would disable resolution selection.

Fixed an issue where the Boss would not properly reset the game when leaving the match.

Fixed a bug where Maksim would show up fully white when his Morp Ability expired.
Tech-y stuff
Added support for ultrawide monitors/resolutions.
We updated to Unity 2018.4.25f
We updated our Bolt version to 1.2.8
We updated to Rewired Version 1.1.25.1
Misc.
Viking Bots are no longer customized like the Player.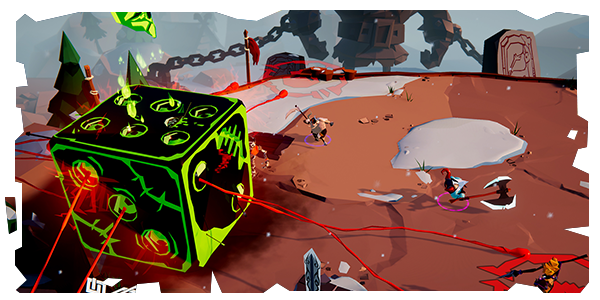 We hope you enjoy this first major update! Bossgard awaits!