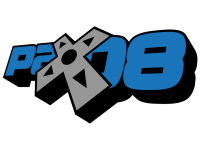 One of the more informative panels I had the privilege of attending today at PAX was called Beginning and Ending in Game Design. The speakers were developers from Obsidian Entertainment (KOTOR II, Neverwinter Nights 2). During the panel, they dispensed advice about how and what to do to help aspiring hopefuls break into the industry. Although the group of five speakers represented a wide variety of roles within their company, their experiences and advice all revolved around a few key factors. Factors that are well worth mentioning here, as many modders can get mired in the details of their own projects.
Climb That Corporate Ladder
If you're dying to get into the games development industry, don't be averse to working your way up to your dream position from the bottom. Almost all of the speakers got their start in the industry through entry-level employment - either in the Customer Service or Quality Assurance departments. While they didn't get too deep into the horror stories (they all admitted to having at least a few), the Obsidian devs agreed that the experience early on in their careers helped them better understanding the entire process of making a commercial game. This learning period also helped them develop skill sets (dealing with people, anger management) that they would use as they moved on. Once they had their foot in the door, they were able eventually move laterally into their specific areas of choice. It's nice to hear about those happy stories of people getting hired and being able to work directly on a game from the onset. However, you have to be prepared to take another route if the same process isn't working for you.
Persistence + Consistence + Patience
The games industry is all about delivering entertainment products under deadlines. Milestones have to be achieved and this usually leads to overtime. Grueling and unethical work schedules aside, working in game development does not favor those looking for a 9 to 5. Potential employees must be able to demonstrate their ability to deliver on a constant basis. One sound designer on the panel, Fryda Wolff, had started out editing voiceovers into Everquest 2. It wasn't until after some time of pleading for more sound work to do that one of the senior sound designers mentored her. "He kept asking me to do more and more, thinking I would break, but I just didn't say no.", says Wolff.
Passion for creating games is also directly tied to being persistent and consistent in the game industry. Chris Avellone, Creative Director and Lead Designer at Obsidian first got his start designing Pen and Paper games for next to nothing. He eventually moved on to Interplay as a designer for their D&D games as a result of his previous experience.
Released mods were also recognized as a major plus to any portfolio. Practicing game design in your spare time is a great example of displaying not only your skills but your passion for developing games. Panel speakers couldn't see any cons to working on a mod, with the exception of taking on a project that's too ambitious. 'Don't try to do everything' were the exact words, I think. Hmm, maybe I should add '+ Realistic' to the heading?
Learn to Schmooze
This last point was one that was probably echoed the most throughout the panel. You can be the most talented level designer in the world, but if you're a dick - then no one is going to want to work with you. If you want to be in the games industry, there's ways you can get involved now. Join the IGDA. Read and join the developer communities on sites like Gamasutra and Gamedev. If you can, attend conferences or special events related to game development. If you're a modder, then learn how to effectively promote your mod right here on ModDB. Social networking sites shouldn't be overlooked either. LinkedIn is a prime source for developing and maintaining contacts. Myspace and Facebook, although hopelessly emo-ridden, have career sections where you can search for people involved in games development. Making friends with someone just to get your foot in the door may seem a like a bit of a sham, but there's a point to it. Getting along with people within a company before starting work there is a good way to resolve any possible personality conflicts. Finding a way to get along with everyone you work with is an essential asset, as you'll likely come across familiar faces even when transitioning to a new job or your first job in the industry.
All of these points are simple and straight-forward, but I hope that it serves as a bit of a refresher for many of you. Getting a job in the industry is an attainable goal. Hopefully this article has put you one step closer to achieving it. Good luck!

Beginning and Ending in game Design:
Annie Carlson [Junior Designer, Obsidian Entertainment]
Joe Bulock [Cinematics Designer, Obsidian Entertainment]
Chris Avellone [Creative Director/Lead Designer, Obsidian Entertainment]
Fryda Wolff [Sound Engineer, Obsidian Entertainment]
Dan Rubalcaba [Gameplay Programmer, Obsidian Entertainment]