This article is a part of PARADIGM WORLDS Encyclopedia. It presents core factions of the PARADIGM WORLDS in year 6077 - Classic Paradigm Worlds Scenario.
Sanitarium Conspiracy
Cyberschizofrenic state in which knowledge is ultimate value and paranoia a way of life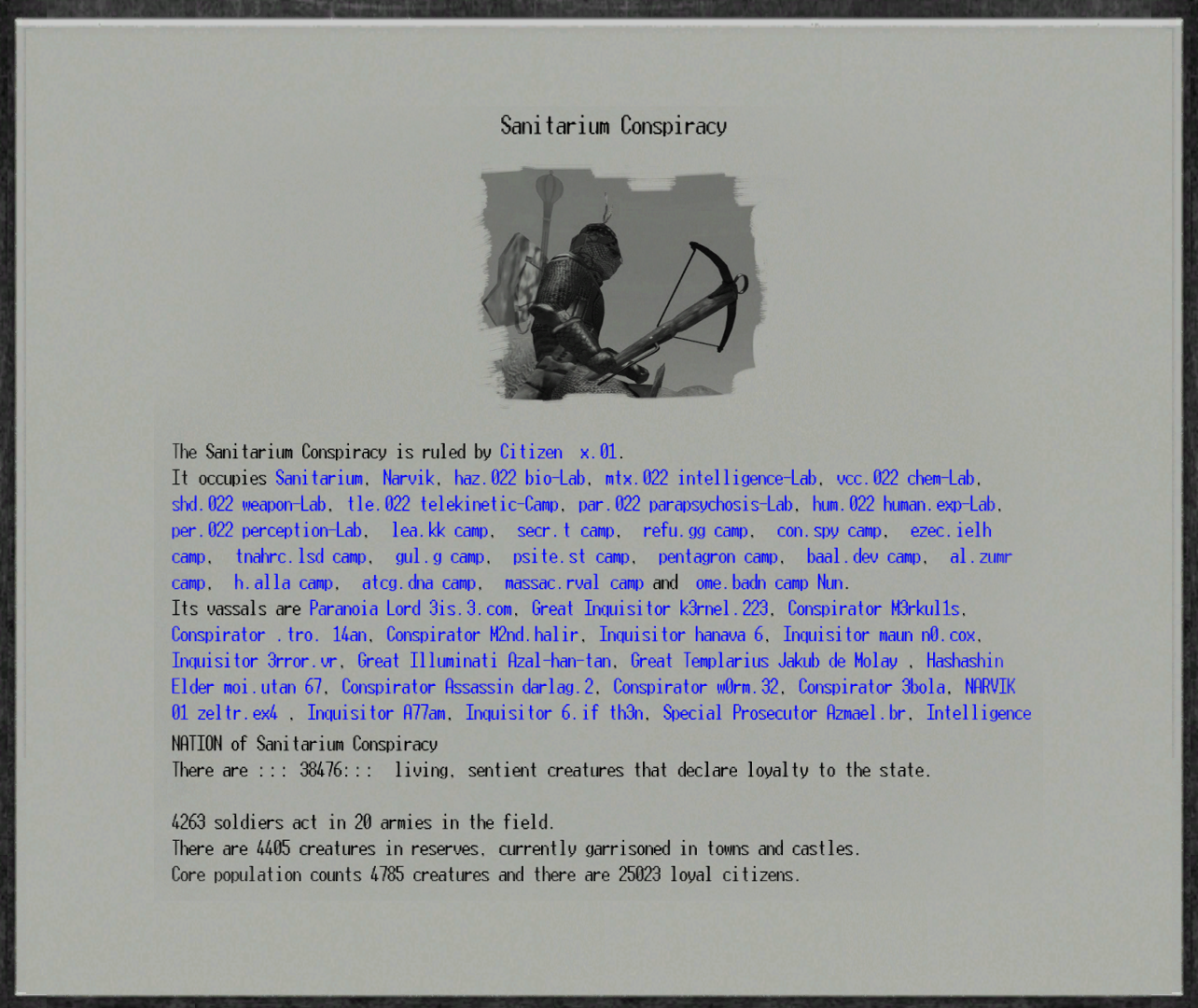 This picture shows faction's towns, castles, their names. It also lists most important creatures, their ranks, position in system.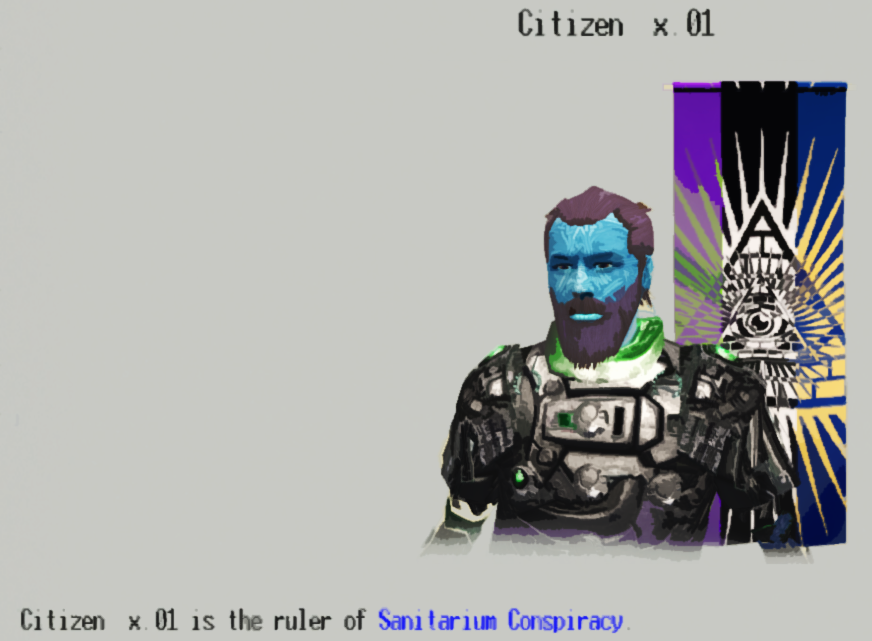 This is ruler of Sanitarium Conspiracy, Citizen x. 01


Troop trees: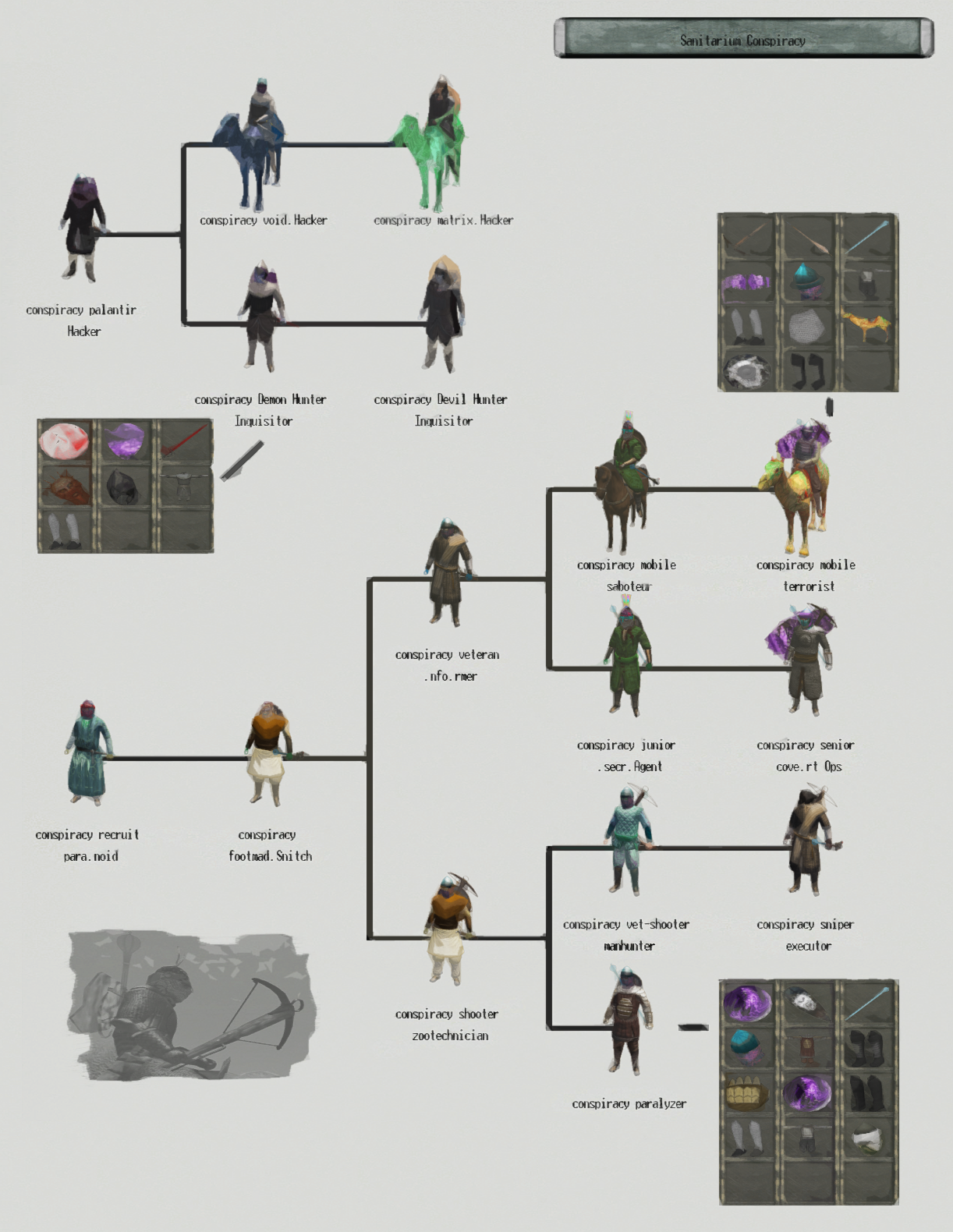 This article will be updated in time.