This article is a part of PARADIGM WORLDS Encyclopedia. It presents core factions of the PARADIGM WORLDS in year 6077.
PEOPLE'S DEMOCRATIC REPUBLIC OF MORLOK – PDRM
Totalitarian system in victorian-industrial age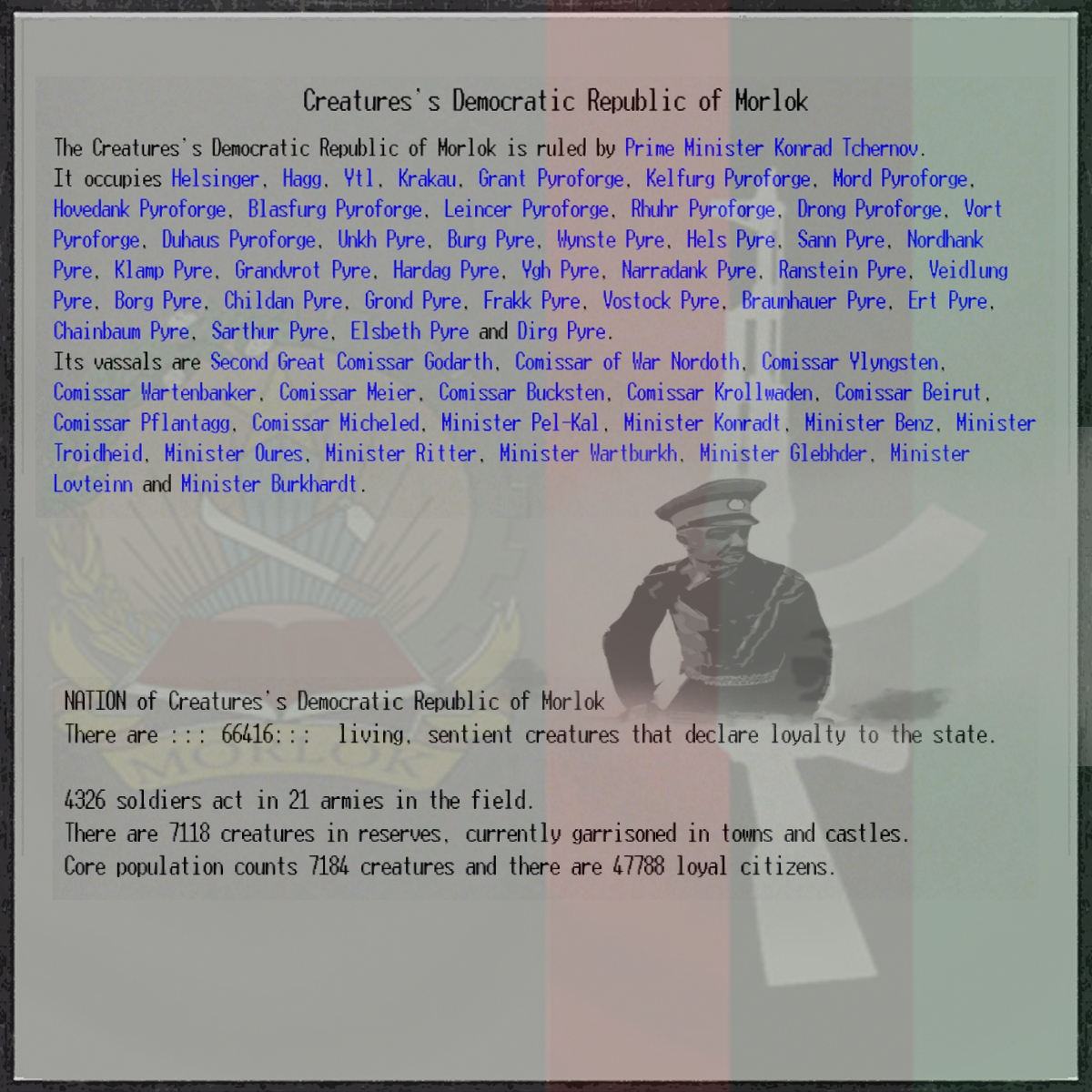 This picture shows faction's towns, castles, their names. It also lists most important creatures, their ranks, position in system.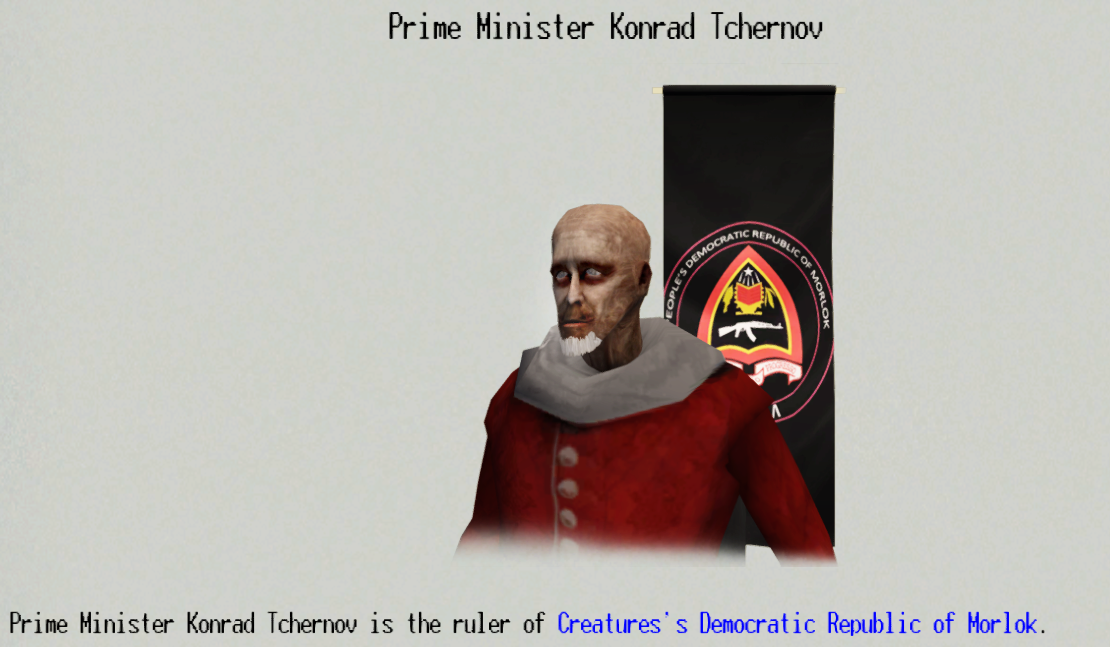 This is PDRM ruler, Prime Minister and First Secretary of the Party, Konrad Tchernov. Party has no other name, there is only one party, The Party. All PDRM core citizens have mandatory privilege to be active member of the Party. All Morloks of PDRM are born in freedom of being Party member. All Party members are comrades.
Aim of every decent comrade of PDRM is:
1) prepare for war for peace on enemy territory
2) fight for freedom of other creatures [on enemy territory]
3) bring peace everywhere, even if it requires force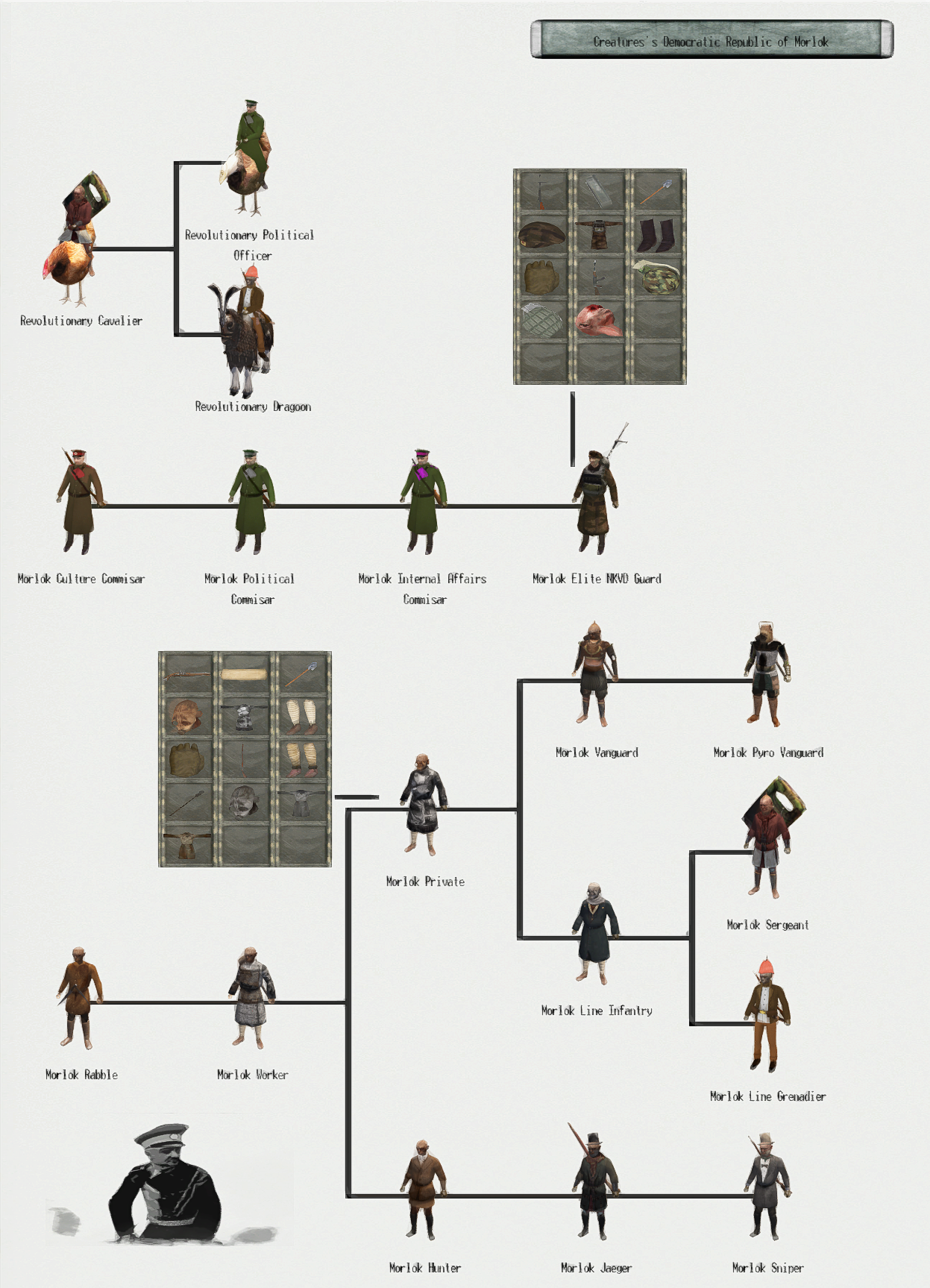 This is troop tree of PDRM.