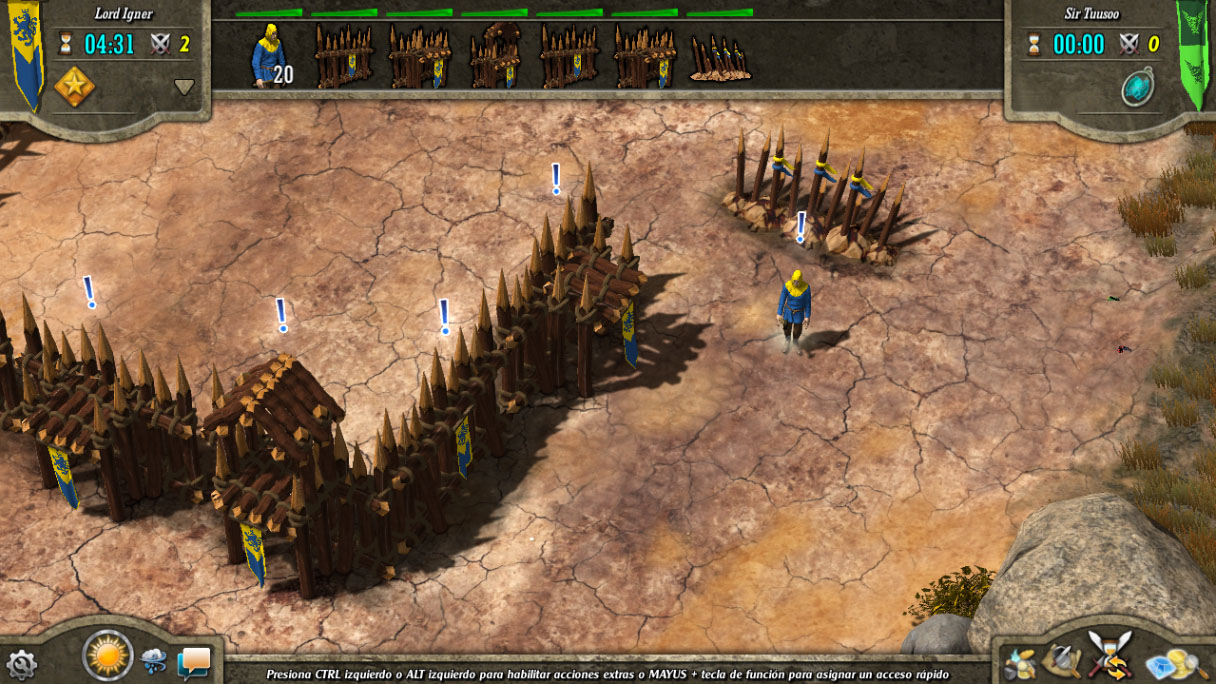 The defensive abilities of the players during the combats have been reinforced with the figure of the Builder. Whose primary function is to build defensive structures and repair those that were damaged by the attacks of the adversary.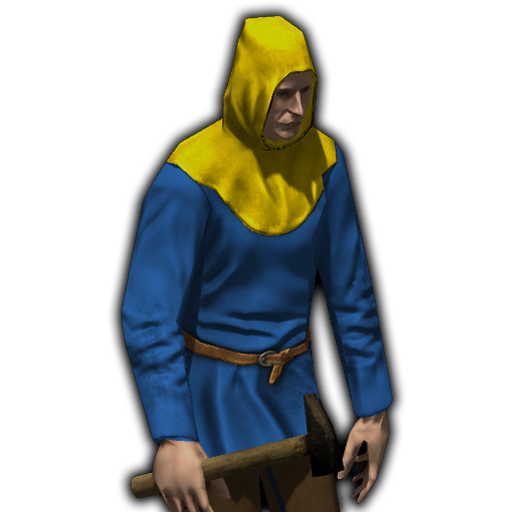 The Builder is a new unit that can be recruited in the Barracks and whose management is very similar to that of the rest of the troops. Their offensive capacity is very limited and they are mainly oriented to the creation of defensive constructions on the battlefield.
These defensive constructions are grouped according to their defensive level and the manufacturing cost. The basic constructions currently available are the following:
The Stakes Barrier is the simplest, fastest and most economical defensive construction of all, and therefore it is the weakest of the four.
The Palisade offers an acceptable defense against the attacks of small groups of enemies.
The Reinforced Palisade provides a higher level of defense than the normal Palisade and, in addition, can be updated with a pair of tower crossbows (Light Crossbows) located on the wall of the palisade. What gives limited offensive capabilities.
The Watchtower represents the basic defensive construction of greater rank and has the capacity to lodge a variable number of tower archers (Archers) in its interior. This characteristic makes it a versatile unit, due to its defensive and offensive capabilities.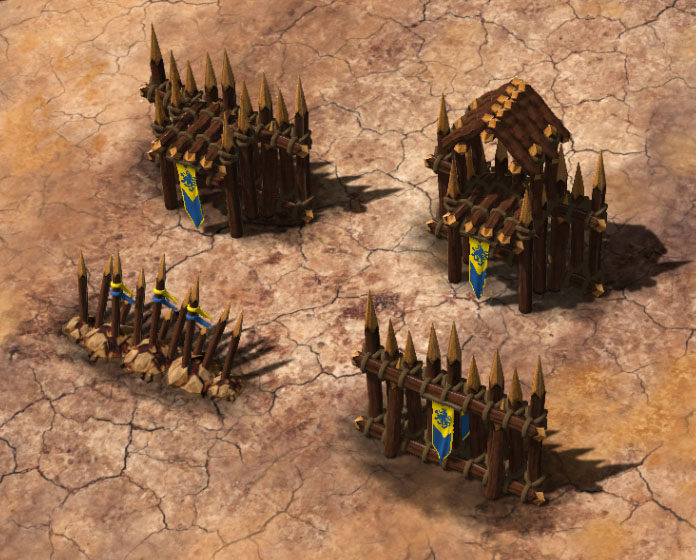 From left to right and from bottom to top you can see the Stakes Barrier, the Palisade, the Reinforced Palisade and the Watchtower
All these basic defensive constructions are created during the battles using one or several Builders for it. So the total construction time will depend on the number of Builders used.