The Swat Team
The swat team will arrive in this vehicle: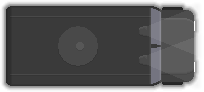 With automatic weapons and bullet-proof armor, these enemies are much harder to defeat than regular police! Equipped with smoke grenades, they'll storm in and shoot while you cannot see.
The swat team will arrive later into into a heist. When detected, the longer you stay, the harder it gets, so it's best to stay invisible as long as possible.
These enemies are already included in the new demo!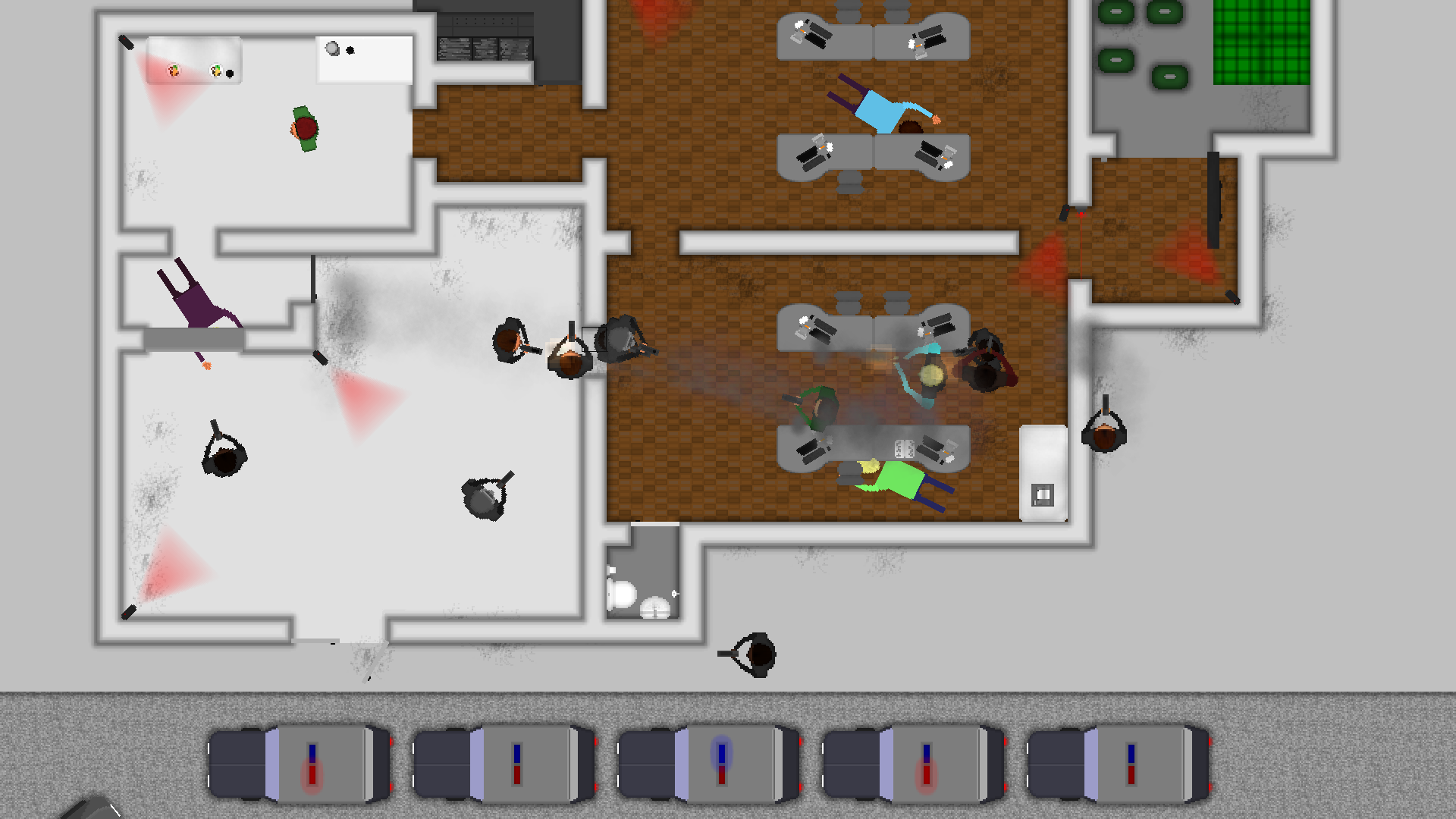 Gun Store
A store has been added where you can buy new weapons and the equipment talked about below.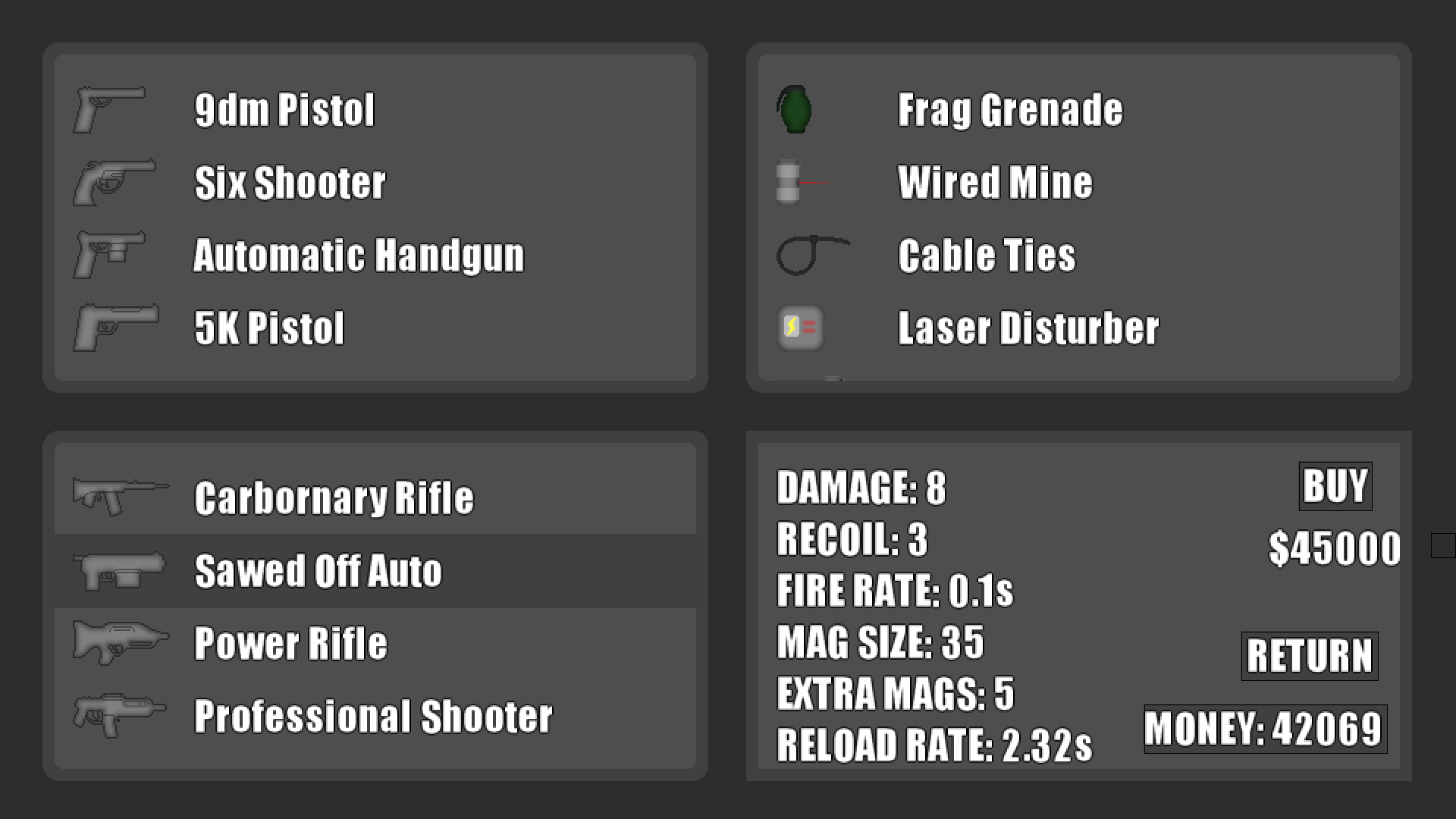 Added Equipment
Whether you do it loud or quiet, you're going to need some extra help. Therefore, more equipment can be bought to assist you during a heist!
For Loud Heists, this equipment in available:
Grenades:

, Trip Mines:

For Stealth Heists, this equipment is available:
Cable Ties:

Hacking Terminals:

Fingerprint Scanners:

Laser Disturbers:

Feedback Loops:

These items can already be seen in the store in the new demo, most of them are unusable, however.
Destructible Environment
Police cars can be shot and destroyed, when done, no more police will spawn from them.

->

When a car is exploding, all nearby cars will also explode, causing a chain reaction!
When shooting on walls, the ground beneath them will get cracks: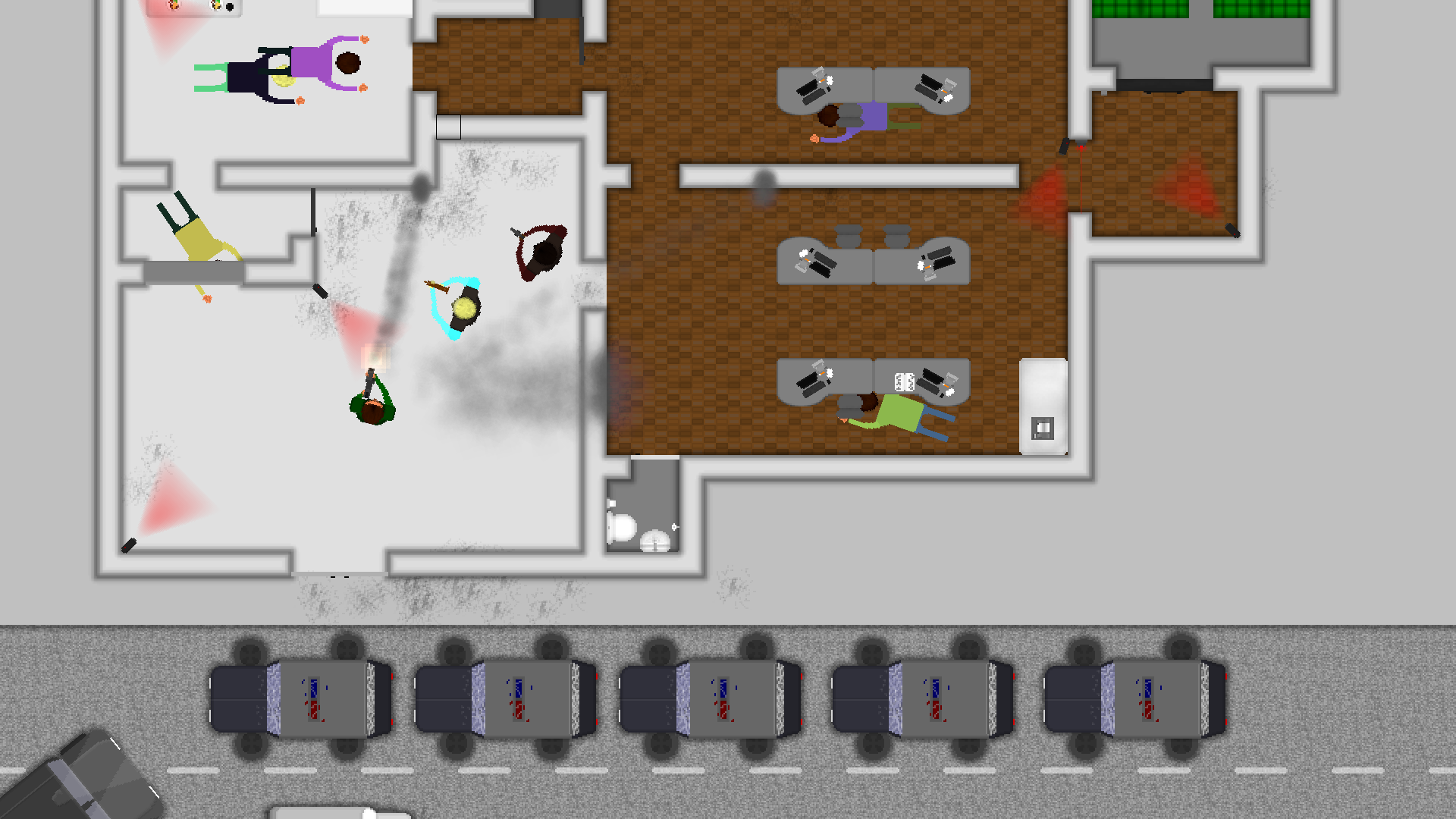 Work-in-progress is making holes in walls when shooting them, and breaking furniture when blown up or shot at!