For such a simple and addictive game, seems like a long journey to get to launch! Munch Face has officially launched on Ouya, someone actually paid to unlock the Challenge Mode, so we made some money! I can finally upgrade from ramen to... 2 packs of ramen!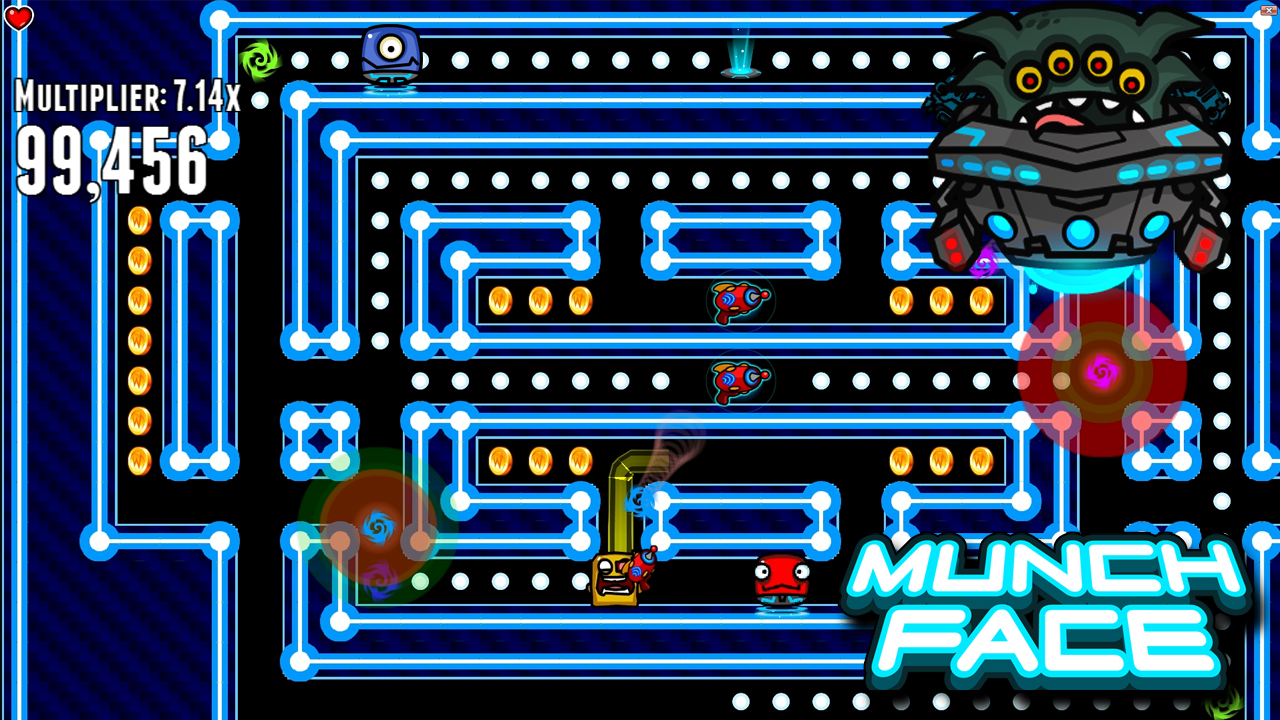 When we started working on the game earlier in the year, we got the game mechanic locked down within two weeks. And it was fun. But to make a game today, you have to include lots of content, several gameplay hooks, design interfaces, leaderboards, an upgrade shop, etc. All these things that support the core gameplay are now the minimum bar that's needed to have a game that is worthy of gamer's attention. And all that stuff took us an extra 3 months to get done.
So what you now have is an Ouya version that comes complete with 2 gameplay modes. The Arcade Mode is free, and you can play as much as you want. If you are feeling up for it, you can buy the Challenge Mode and unlock 100 more levels to conquer, featuring more new weapons to use. Here's the full list of features so far:
Fast-paced arcade action inspired by maze chase games of yesteryear like Pac-Man
Two gameplay modes: Arcade and Challenge Mode

Arcade mode can be played for free as you compete for a high score against other gamers

Challenge mode can be purchased and features over 100 unique levels

Numerous types of weapons to use including power cubes, shockwave gun, bombs, and the
portal gun

Collect gold and upgrade your bad self because you'll need it

Aliens and bosses that will hunt you down

Your scores are saved to the cloud, so you can play Munch Face on any platforms we launch on

Gameplay elements will evolve over time based on user contributions
So this is just the start. Whether we add more levels, or gameplay mechanics, or even launch on other platforms is based on whether you love what we created so far. We hope you do. Because it'll be fun to see what crazy new thing we add. And I'm hoping it is CRAZY.
Here are some new screenshots for you to enjoy. But seriously, the game is even more fun when you actually play it instead of staring at static images.