Just tournaments is good, but not great. It is nothing too unusual. Because of that, we have now come up with something nobody else has done before: Monthly Championships in duelling. The point of it is to make the player's experience in the mod even more unique, and to give them the chance to earn rewards nobody else in the entire mod has managed to get.
People will have to sign up for the championship the weekend before. For that they will either have to use the Ex Unitae Vires Forums, which will be used as The Duel Mod forums, or visit the sign-up event which will happen once a month on a satuday before the championship. For that we will create a special map including the courthouse. In that courthouse people will be able to find a person from the development-/ or administration team, who will take their names and sign them up for the championship if they so desire.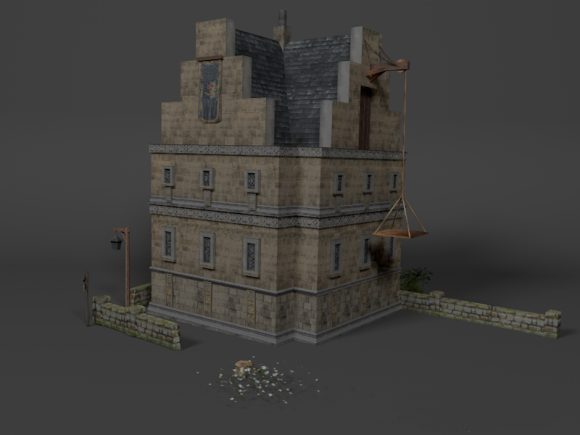 The Courthouse
The Courthouse will include a special script, making the inside of the building ignorant to the map chat, adding a seperate local chat just for the inside of the house. That will guarantee that there is no disturbance while signing up for the tournament, and on the otherhand no disturbance while duelling for those who just want to continue fighting.
The Championship will only ever be a tournament held with greatswords. That will guarantee the same conditions every month, and avoid injustice concerning the winners. As for the normal duel tournaments, the championship works in multiple tiers. The first few tiers are instant-disqualification on death, and the higher the tier, the more chances people get.
We will post links to the rules, instructions on how to sign up, lists of rewards, and screenshots of the maps in the future, so stay tuned!