Accessible from the Main Menu, Robo's World has 2 minigames available right from the get-go. The minigames are displayed on this screen: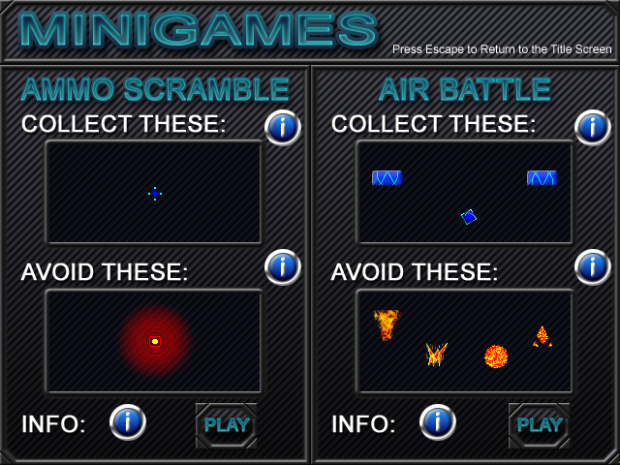 Clicking the "i" buttons displays the help information for that section.
Air Battle Minigame: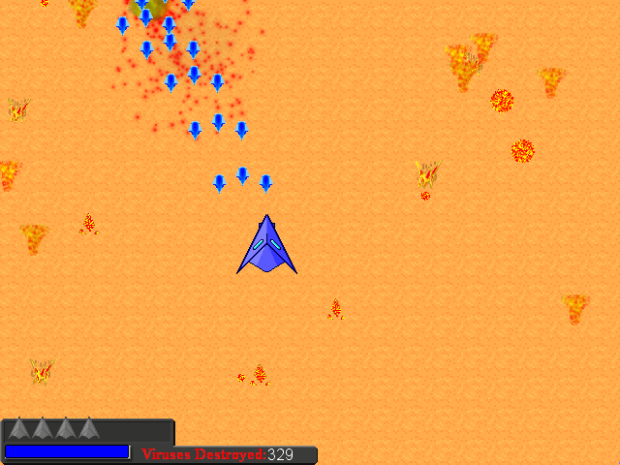 Air Battle is a Shm-up (shoot-'em up) game where you pilot a drone and shoot down airborne viruses. Collect Power-ups, 1Ups all while blasting a nonstop onslaught of viruses out of the air! Compete for a spot on the Leaderboards (courtesy of Game Center).
Ammo Scramble Minigame: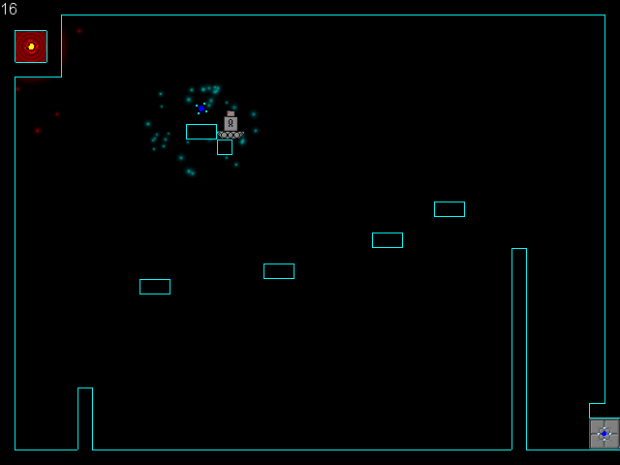 Ammo Scramble is a platforming minigame where you must collect all of the stable power cores in each room to advance, You must also avoid corrupted cores and complete each level within 30 seconds or they will explode! A great challenge for anyone who has mastered the platforming controls of the main game.
There will be more information on each mini-game individually, along with additional screen-shots and videos. I hope you've enjoyed this overview!