Nick Cluff - Environmental Artist
Hello, as you may have deduced from the title, this is a dev blog for me, Nick Cluff. I must confess I've never had to do one of these before so I'm a little unsure as to what you may be expecting from it but I'll try my best to sate your newly found interest in me.
My job here at Forsaken Studios is that of the fabled Environment Artist. It's a hard, lonely way of life, spent feverishly digging holes and planting trees, grasses and a vast variety of shrubberies for the masses to blindly hack at and trample into the ground. Building streets to bustle in, alleys to tussle in, valleys to explore and oceans to trawl, mountains to scale, and markets for all your scandalous sales. It's a massive job but thankfully I've got some good help. We hope to make this world as memorable and diverse as is technologically possible. I still think back to Morrowind and just how well that world was designed. Every path, every shoreline had its own specific feel. That's what I want you to experience in this game. A sense of familiarity coupled with wonder topped with a certain type of fear of those darker unknowns. I want you to feel part of something, come to know it and love it. But I also want you to think twice about what may lie in wait around that dungeon corner or through that snowy mountain pass.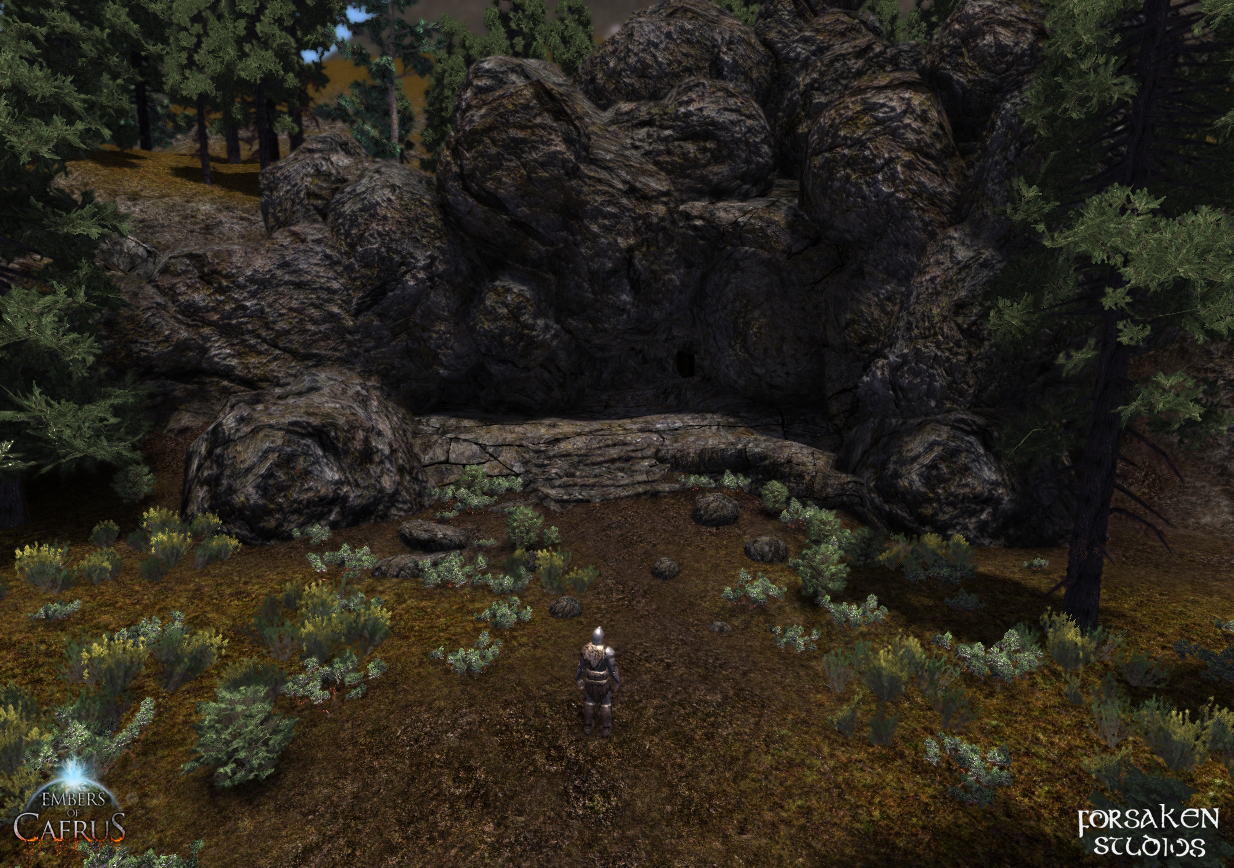 As of late I've been working, along with the rest of the team, on the creation of our developer prototype. Putting together an interesting and varied, living and breathing natural world for all your RP needs. It's certainly not an easy task but is one of the most rewarding things I've ever had the opportunity to be a part of. Being able to put my imagination into something tangible and shareable is quite liberating I guess.
As for me in a general manner, I'm currently 22, living in Brisbane, Australia. I've been interested in games since I can remember, but it really took hold after the beauty that was Zelda: Ocarina of Time. I received my first copy of 3Ds Max at the age of 7 and learned as much as I could from then on. After the joys of high school I felt compelled to continue the hell known as formal education and go to Qantm College for a bachelor of Interactive Entertainment. It wasn't until halfway through that I realized the irrelevance of a piece of paper and put my faith in even higher education. The beloved internet. The gateway to everything you could ever want to know, for free.
I have many interests outside of gaming that I'm sure you don't care about, but seeing as you've already come so far you might as well finish reading. I like to read and learn about almost anything. Religion, science, the psychology of traffic signals. Doesn't really matter what subject, as long as it's something I don't already know. I play a variety of instruments from didgeridoo and harmonica to drums and guitar. I like to spend my free time being hounded by Lee for mountains and trees, listening to music and drinking ice ginger tea. Anyway that's all for now, hope I didn't bore.