WELCOME TO DICE ROLL 2021 RPG!
THIS IS THE MAIN MENU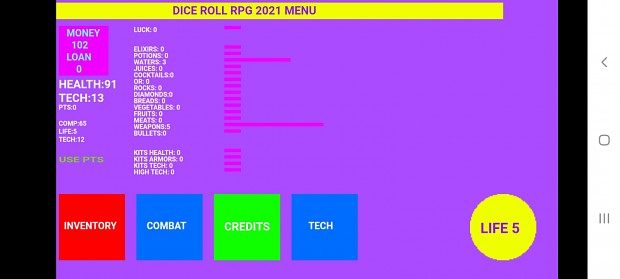 TO PLAY JUST PRESS COMBAT.
YOU CAN ALSO USE CREDITS TO CHOOSE BETWEEN DIFFERENTS LOANS OR THE BUTTON TECH TO BUY SINGLE TECH POINT OR LIFE POINT.
YOU CAN HAVE A LOOK AT YOUR INVENTORY AND ON THE LEFT TO YOUR HEALTH, TECH AND POINTS.
HAVE A GOOD GAME.
:-) CHEERS