The Cinderbreathe Empire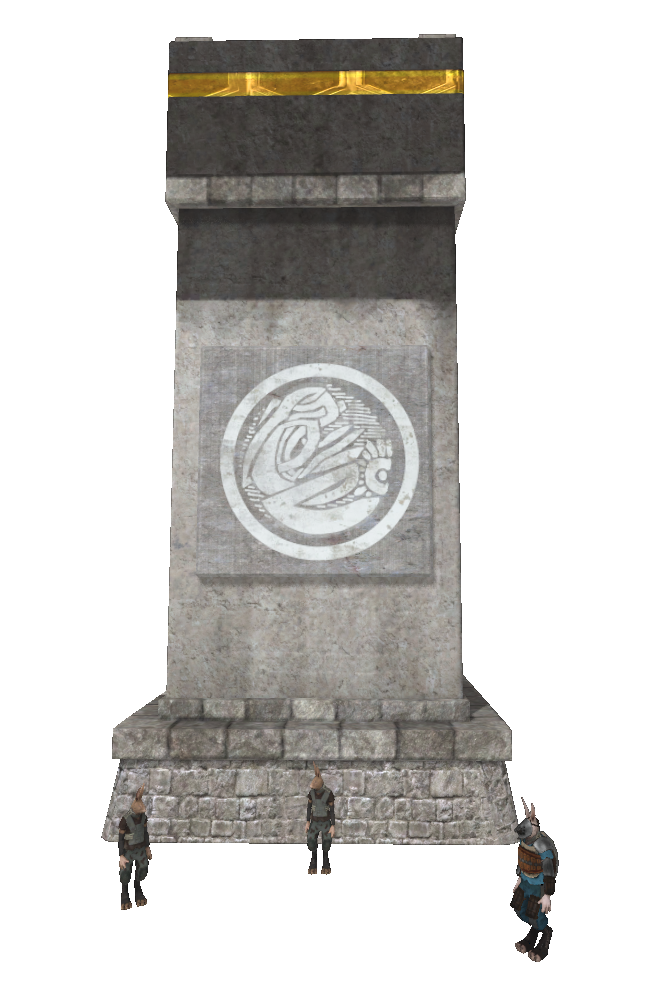 Above you can see the logo of the Cinderbreathe Empire on a tower, an empire almost entirely composed of rabbits. Originally a low underdog among tribes, the Cinderbreathe have expanded to the point where they can be called a kingdom. They live in the north, where it's colder and snowy, so they commonly have white, grey and black fur.
They get their name from way back when they were still just a tribe: during the winter, they would burn huge amounts of wood to keep warm. This would make a ton of cinder flow through the air into everyone, making them "breathe" it in; it was chosen as their name because of their former emphasis on how they could survive in the worst of circumstances, as many tribes lived where it's warmer and easier.
Of course, they've come a long, long way. They used to be very, very small, but as time grew, the Cinderbreathe Empire has grown, and grown, and grown.
The Cinderbreathe Empire operate mostly as a single force controlling the population, with very, very self contained politics. The citizens themselves barely even know any of the politics.
All of the citizens live in one busy, bustling city, large enough to fit whaleman himself. It's safe, but riddled with crime on the edges, both minor and major. Bounty hunters are often more useful then the guard force, but the guards are still potent enough to keep crime on a low in the more populated parts.
Recently, the Empire has been dealing with a population problem. The solution, they find, is to build a new city; but where? The Empire has found a spacious, new, unpopulated grounds, riddled to the brim with ruins of ancient civilizations...