Gems, Bonus Multipliers, and Big Points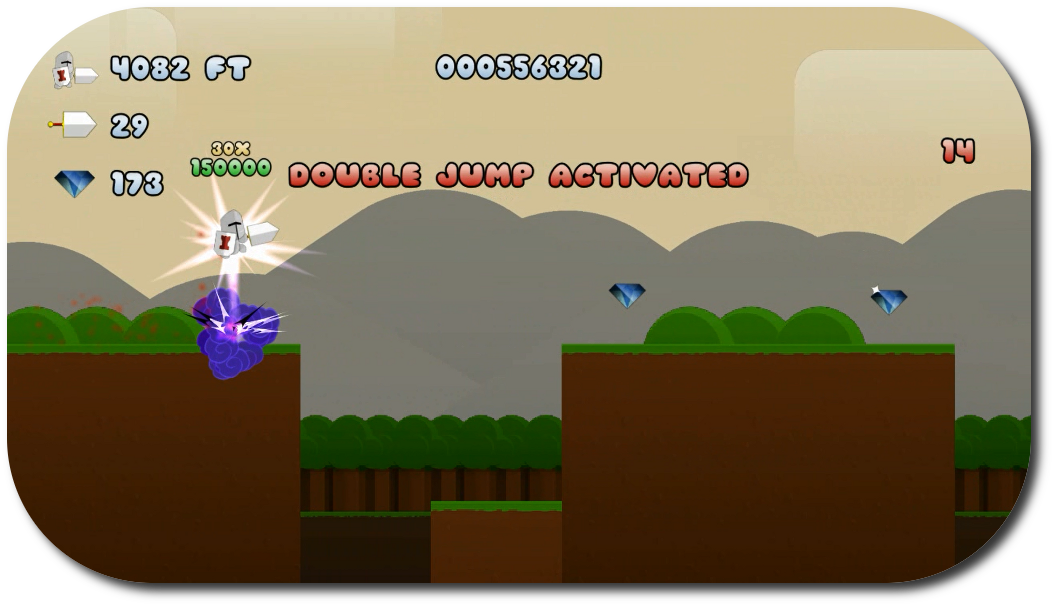 After the last few updates it has been possible to stack up some amazing points. Golden feathers now double your score while in flight, and silver feathers score you points every second while activated. Not only that, these points are compounded with chain bonuses. Chain bonuses increase for every enemy slain, gem collected, and powerup activated as long as they happen in rapid succession.After update 1.2 there have been a handful of changes to help boost your score. For example, the introduction of red and black gems.

Red gems are quite rare, in fact they are 1/8th as common as the more abundant blue gems. Red gems will yield you 250 points, however, which is 5 times more than the blue gems. Black gems are one of a kind, and are only obtainable after killing the Wraith. Black gems will give you 5,000 points. How many points can this potentially give you? Say you had a decent run against the Wraith and stacked up a 50, no, 60x bonus chain (which is doable by the way), and on top of that you picked up a golden feather to double the base score, you could end up with: 5,000 x 2 = 10,000 x 60 = 600,000 points!
What's the highest amount of points you've seen at once?
Give it a shot at Gamejolt.com