I was on a synth-fueled coding binge. It was in the late AM that I decided to shut off the computer and take up a more traditional approach to design – writing in my notebook. The ideas inside of which have been, for some time, a very integral part of what ends up actually going into the game design document. I had downtime since just recently I had finished some work on a shitty editor I use to align and set civilian pathing for the city. It's not sexy but it works.
At this point in development we've gone from kicking the scaffolding to building out the rest of what already exist in terms of mechanics. Game design is unusual in that it's almost a process of working top down and back up again. You come up with a million ideas, you see what works, then you expand what works while breaking everything else in the process. That's why the testing phases exist after all.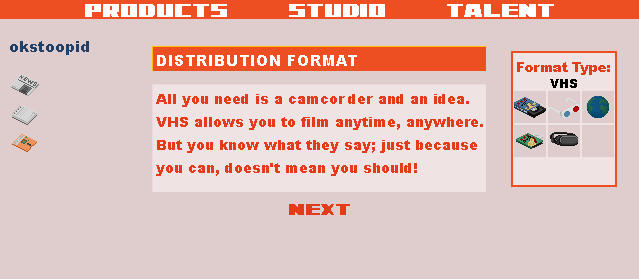 The next version, v3.0, is about progression. It's about cause, effect and profit. If I had to describe Triple X Tycoon in a sentence that would probably be it. The second priority is post-production in regard to making good ol' fashioned porno for home viewing. I've mentioned this before but the game engine is set up to be about half simulation-based so it's important to nail down these kind of entry points to the underlying economy. It's not all there yet but it's always easier to go in that direction, and that's where we've been.
Another premise is reaction, this is the human touch we like to emphasize and the idea of having everything you do effect people more than it effects your immediate environment is an important one. So v3.0 will definitely see the introduction of more characters! With that will be more interaction types, a work in progress.


About those Steam keys, the new Steam page has been in the works since we passed Greenlight but we're committed to bringing more new content to the table as that's happening. After all, our backers have been here through thick and thin, we can't go half-assing this.
Again, huge thanks to everyone following the game so far. I was reading a book about Go Corporation, they made tablets that didn't sell back in the late 80′s and early 90s. A co-founder of that company told the author (Jerry Kaplan) at the beginning that the venture was akin to going on a "joyride to hell".
I thought, "wow, that's just like this". Although I'll take less hell please.