Every year I need to ask myself if there were any games that really grabbed me, and really changed my experience with games in general that year. Some years we don't really see anything too magnificient, and I'm one of those people who is getting tired of the same recycled game trash we see year after year (yes I'm looking at you CoD). So, I've compiled this list of 5 games that have really stood out to me this year, and they are by no means in any significant order. It should also be known that these 5 games are currently in my IOTY Nominees for different awards, but that will be the surprise for when December hits. Let's get to this list.
5. Cry Of Fear (Team Psykskallar)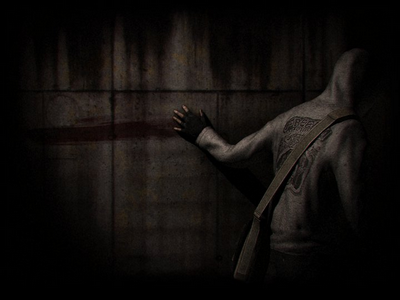 I'll admit, seeing that this mod was being developed in the original Half-Life engine really had me doubting what the finished product would be (mainly due to it being a some-what dated engine). However, what we got was probably one of the scariest games of all time, and possibly for me it may always be known as the game that made me get right scared and really appreciate what developers can do, and they way they can draw us into an experience like this. It's a masterpiece, and if you haven't yet you should definitely check it out. You'll get scared, but you'll enjoy the experience as a whole. I'm glad my initial impressions/doubts were wrong. One of the best games you can experience today.
4. Reflexio (Box Jellyfish Studios)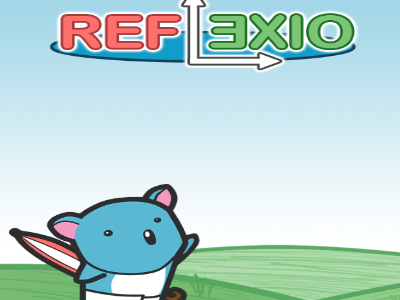 This game soley revived platforming games for me, since we've been getting hit with a variety of sub-par ones lately, (or maybe I'm just an odd nut) but the thing that really stood out for me about Reflexio was the "gimmick" and the way you had to travel through the game, and finish these puzzles laid out in-front of you. By simply put, making the world react to using the umbrella by flipping it around, etc. It's a solid platformer too, and you play as a very cute character in "Joey". People really need to get this game, and check it out. It's definitely worth the $10 price-tag, and you'll enjoy the game. It's cute, funny, and even challenging at times. I expect this game to win some awards this year.
3. Ravaged (2 Dawn Games)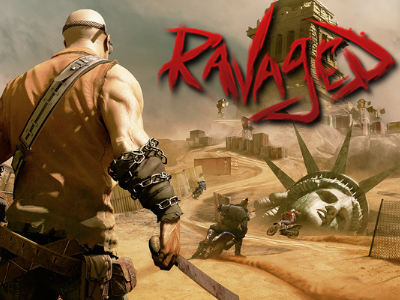 Some of you may be saying "But, Ravaged hasn't been release yet. Why judge it now?" The reason is actually fairly simple. Beta key. I got myself a way into the beta for Ravaged and I'm thoroughly impressed at what the people at 2 Dawn Games have produced with this game. If you're like me, you're getting sick off all the generic shooters out there that recycle the same content year, after year and it honestly makes me depressed at what gaming has become, but that's why I'm more towards the "indie" side of things now. Ravaged delivers on all fronts as a competitive-fps game, and you can pretty much get everything you need to know from gameplay videos, and trailers, HECTIC. This game is full of insane action that should appeal to everyone. From the wide variety of vehicles they plan on including, to the large-scale, and gorgeous maps. Ravaged delivers on all front, and I can't wait to see the finished product. They may just win best multiplayer game this year for me. Primal Carnage finally has some competition.
2. Elevator: Source (pixelTail Games)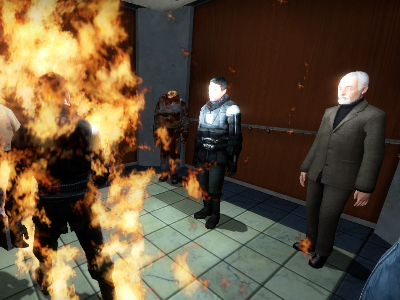 Okay, I get it. Not exactly a game, but it still deserves to be on this list for a number of reasons. The main being that's is original as fuck (pardon my language). There has never been an 'Elevator Simulator' made before, and the fact that this game is hilarious doesn't exactly hurt its chances at being one of the best mods you can play this year. Some people may think that standing around in an elevator with only the ability to move about, check your watch, and cough being extremely boring and make a rather pointless mod, but it doesn't. It adds to the hilariousness that players experience when they play this game, another fact that you end up on random floors that are just insane in themselves adds once again to the humor factor. Definitely one of the most original ideas this year, and maybe of all time. If you have Garry's Mod 10 and have nothing to do, or you're interested please check this game out. It's one heck of a good time, and you can even make your own rooms with the SDK they released. Brilliant all around. This had better win some awards this year!
1. Four Keys (Mclogenog)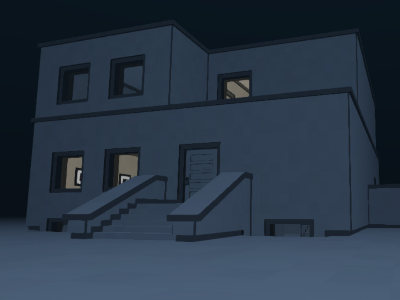 This game went totally under the radar for me, and it makes me quite sad that it did. Released on July 10th, 2012, Four Keys is probably one of the neat/interesting looking games I've seen. It felt like it had thrown me into some of "virtual-world" similar to Tron, and I was just exploring this weird, and mesmerizing house. The whole point of the game is to find these four keys which can be incredibly frustrating, but also immensely satisfying. I really recommend people check this out since it's free, but I really wish the developer would release a full game with about an 1-2 hour story, but for now it's fun for about a ten minute romp, and if you like puzzle games. Wonderful concept, and it's cool looking too!
-----
Cry Of Fear - Moddb.com
Reflexio - Indiedb.com
Ravaged - Indiedb.com
Elevator: Source - Moddb.com
Four Keys - Indiedb.com