GAME DEVELOPMENT PROGRESS!
A new level is born
Leif's Adventure combines six big worlds into a single, exciting adventure. Creating these worlds and filling them with challenging puzzles, fights, and riddles is a lot of work. But Leif's Adventure is coming along nicely.
A level is created out of several layers. In the gif above you can first see the ground structure of the level. In the next step, the background and the filler or wall elements are added. The next is integrating dynamic lights to give the environment an interesting look.
As the last step, I love to add a lot of decoration to tell a story.
In the Sandfall level, we visit a fallen tiger kingdom that has been destroyed by an evil witch and is recovering slowly.
Breathing life into the level
But a level would be nothing without inhabitants and maybe even more important foes to fight. For the Sandfall level, I have created the Tigros. This old tiger-tribe has been fighting against the crazy witch Kara for the last 10 years and have finally managed to get her behind bars.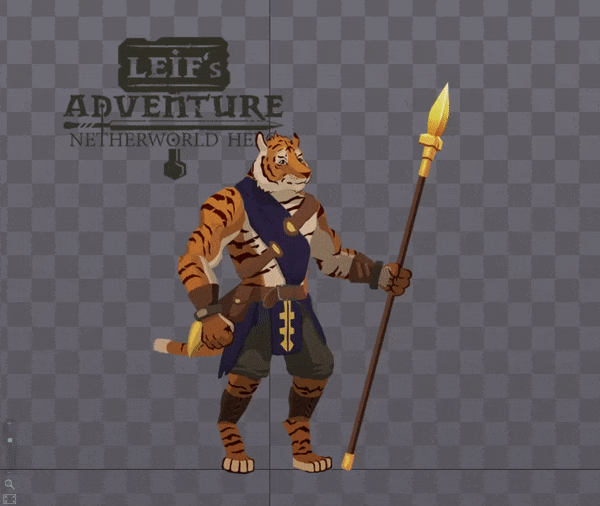 The foes in Sandfall
Next to Kara, there are many bigger and smaller foes waiting for you. Somewhere hidden in the catacombs of Sandfall awaits Angur the snake god!
He is a master of the elements and will challenge you with magical elemental defense and attack tricks!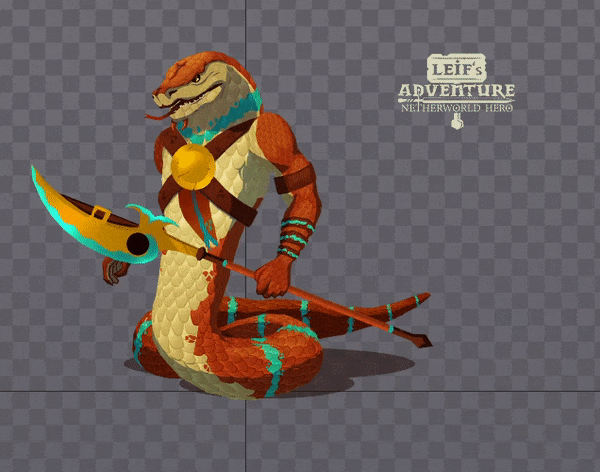 Minjaar will also ramp up the forces he sends against you. In Sandfall you will face a new phantom warrior type! A very big one:
Make sure you work as a team and combine the abilities of both characters to fight your way through the level.

Bosstime
Every good level needs a final challenge. In Sandfall you will face off against the evil witch Kara in an epic airship battle. You can control the ship with Leif and fire the canon with Ghost. Together you can win this fight.


Make sure to visit the steam page and put Leif's Adventure on your wishlist and play the free demo!