Gym Expenses
I've already been discussing the game in detail over the past few weeks, so if you've missed anything, here they are again: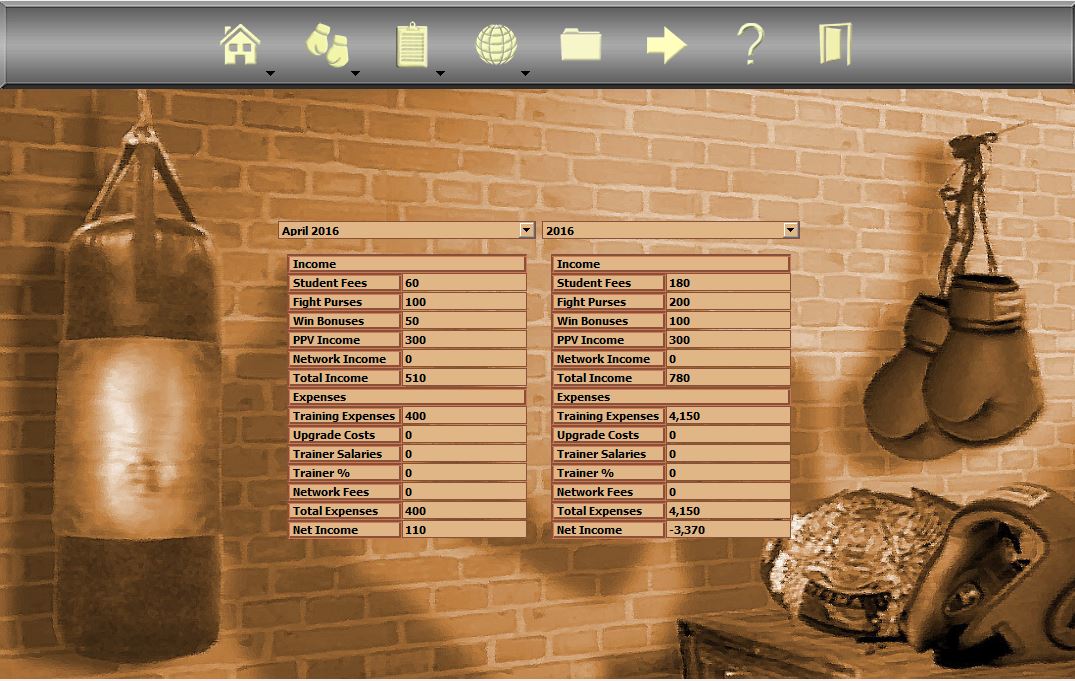 Before we get onto the actual details of fight night, I'd like to talk some more about the details of the game outside of the actual matches. Today, I'll be discussing gym expenses. We've already gone over training expenses, trainer salaries, and trainer purse percentages, so I'll go into detail regarding the other two forms of expenses.
---
Networks
Once you've got a match set up, you can choose to hire a network to cover the event. You do not have to be in the main event to do this - for gameplay reasons, all that is required is that your fighter is going to be fighting in the event.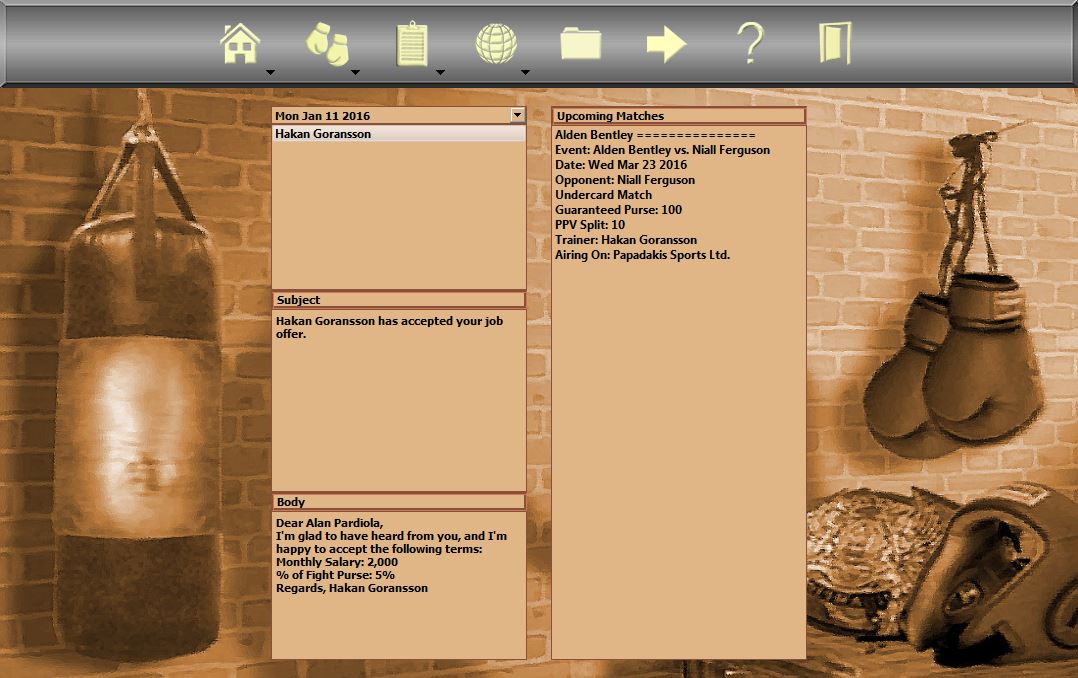 Networks have several attributes and stats that need to be taken into consideration.
Attributes:
Region - Self-explanatory. The event you wish to cover needs to be in the same region as the network you are negotiating with. Networks aren't interested in promoting foreign fighters.
Reach - Refers to how popular the network is. Corresponds roughly to the marketability of your fighter. If the disparity between your fighter's marketability and the network's reach is too large, the network may balk at covering the event. After all, it's a business, not a charity - a network isn't going to spend money promoting a fighter that isn't popular enough.
Subscribers - The number of people subscribed to this network. More on this later.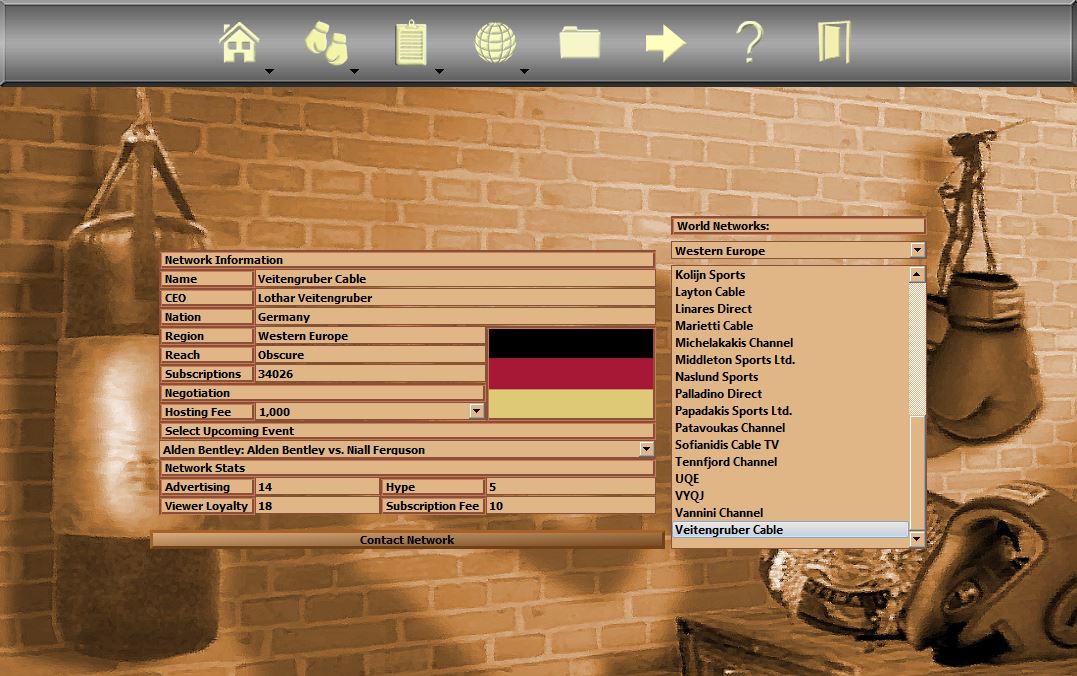 Stats:
Advertising - How good the network is at selling a fight, which determines how many people tune in specifically to see the event. In practice, this determines how many PPV sales the event will earn based on the marketability of the two fighters in the main event, along with your own fighter's marketability.
Viewer Loyalty - This stat determines how fanatic the network's viewer base is, and thus how reliable the subscriber number is. In gameplay terms, this value helps determine what percentage of the subscriber number will tune in to the event, forming a baseline for PPV sales on fight night.
Hype - The ability of the network to hype up your fighter. This translates into extra gains in marketability if your fighter wins his match. Beware, however, as this also translates into increased loss in marketability if your fighter loses!
Subscription Fee - Dollars per viewer, which literally just multiplies PPV numbers into cold, hard cash. You don't see any of it unless your fighter is in the main event, however!
Once again, this isn't a charity. You're going to have to haggle over the hosting fee and fork over some money to get the network to cover your event. You should really only do so if you're confident your fighter can win his match.
Gym Upgrades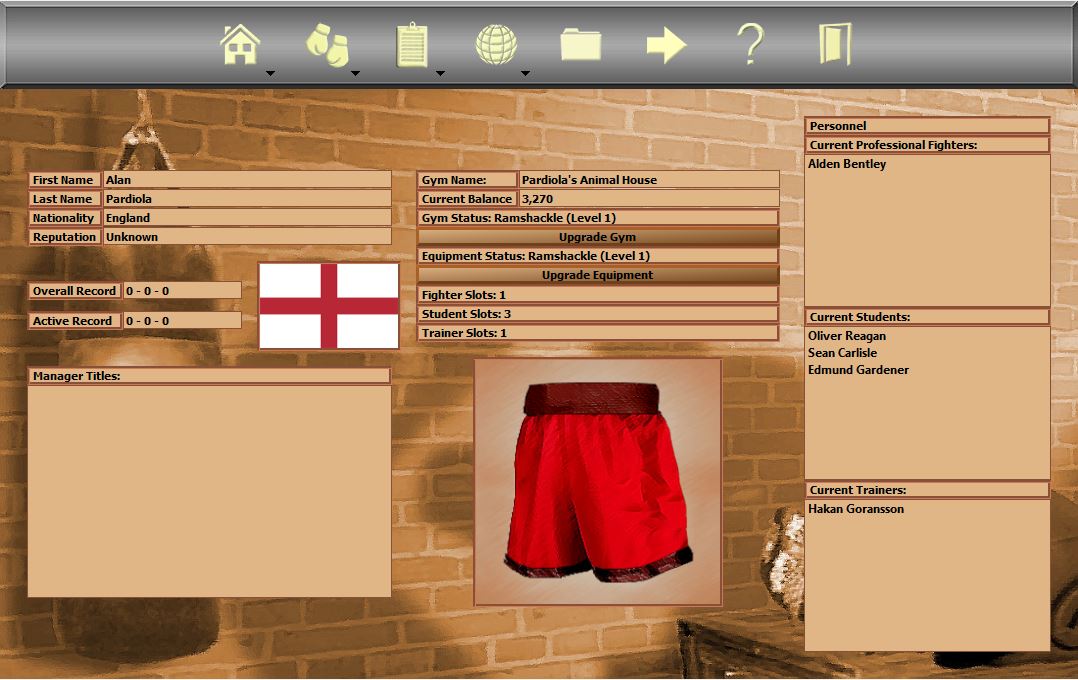 First and foremost is the gym equipment level. The gym equipment level determines the base gain for each day of training, so all the stats and boosts in the world won't help you if your gym equipment level is too low.
In addition, you have the option of upgrading the gym itself. Upgrading the entire gym increases its capacity, which allows you to train more fighters and hire more trainers. It also increases the number of students you can have at your gym, which gives you a bigger pool of potential fighters to train professionally.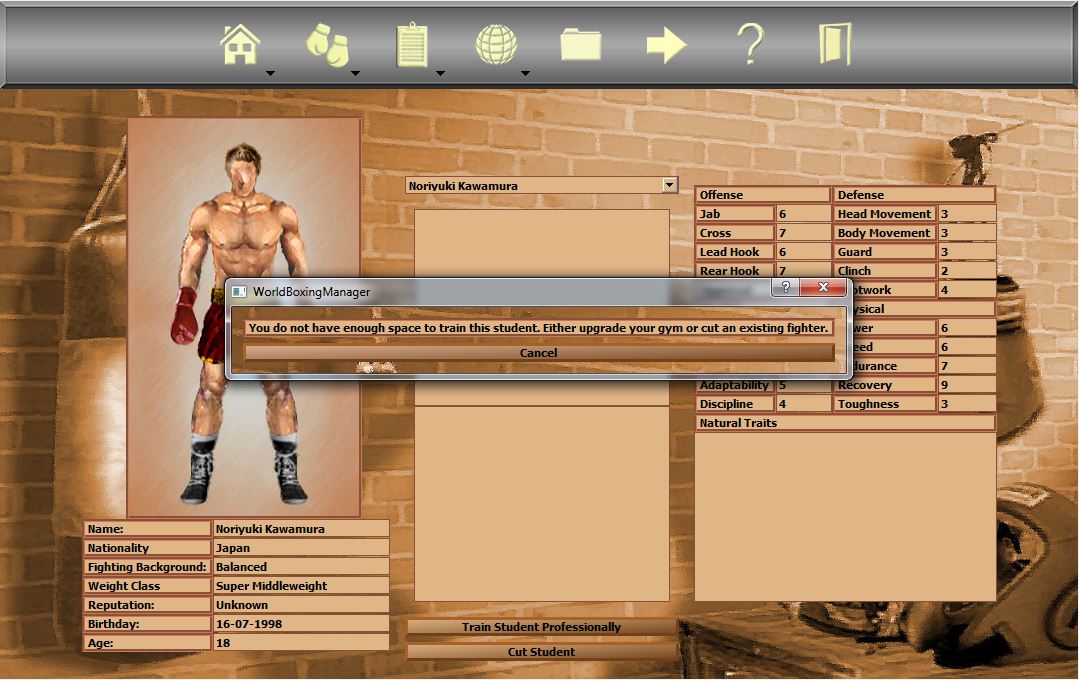 With all these expenses, how do we earn money back? That'll have to wait for my next feature, otherwise this one will be far too long!
If you thought this was interesting, please do make your way to my Greenlight page to upvote it! Every vote counts!
Or if you still have doubts, feel free to try out Kickboxing Manager, the free prequel to this game!