The game contains 2 main game modes - drone mode and Planet Control. The essence of the gameplay is to find and capture new levels in Planet Control mode and then complete them in drone mode.
In the Planet Control mode player controls the orbital module, which explores the planet and unlocks space stations. To capture most of the stations, you must first destroy the aliens defensive weapons. For this purpose you need to install weapons and strengthen the hull of the orbiter. All the necessary parts can be made in crafting mode, but first need to find and extract resources. Also for the production will need to open a technology that will be available after passing the respective level in the drone mode.
Drone mode is a exploration of huge hangars of space stations, solving of logical tasks, avoiding clashes with aliens (stealth).
Planet Control will look like this: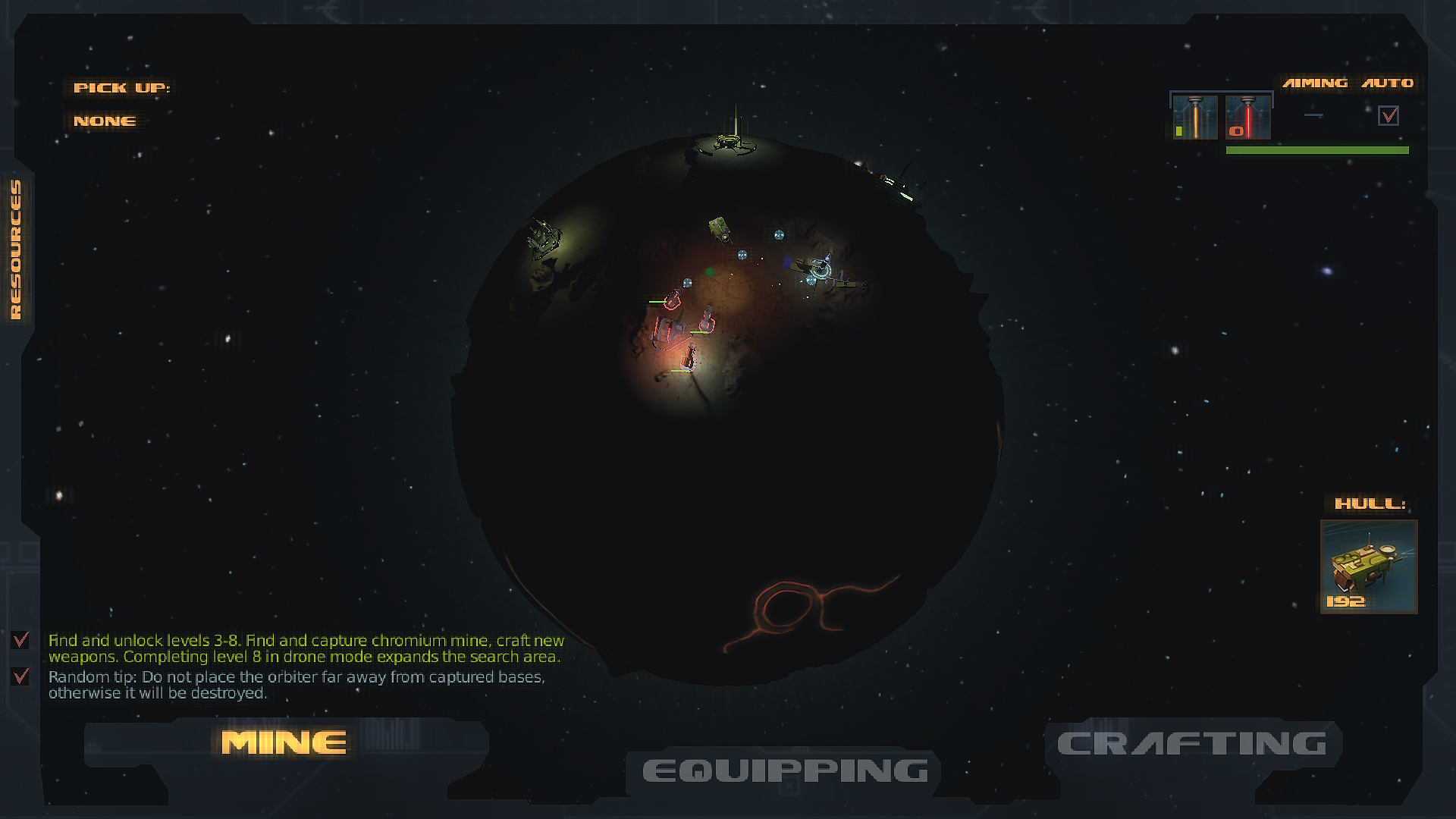 Equipping: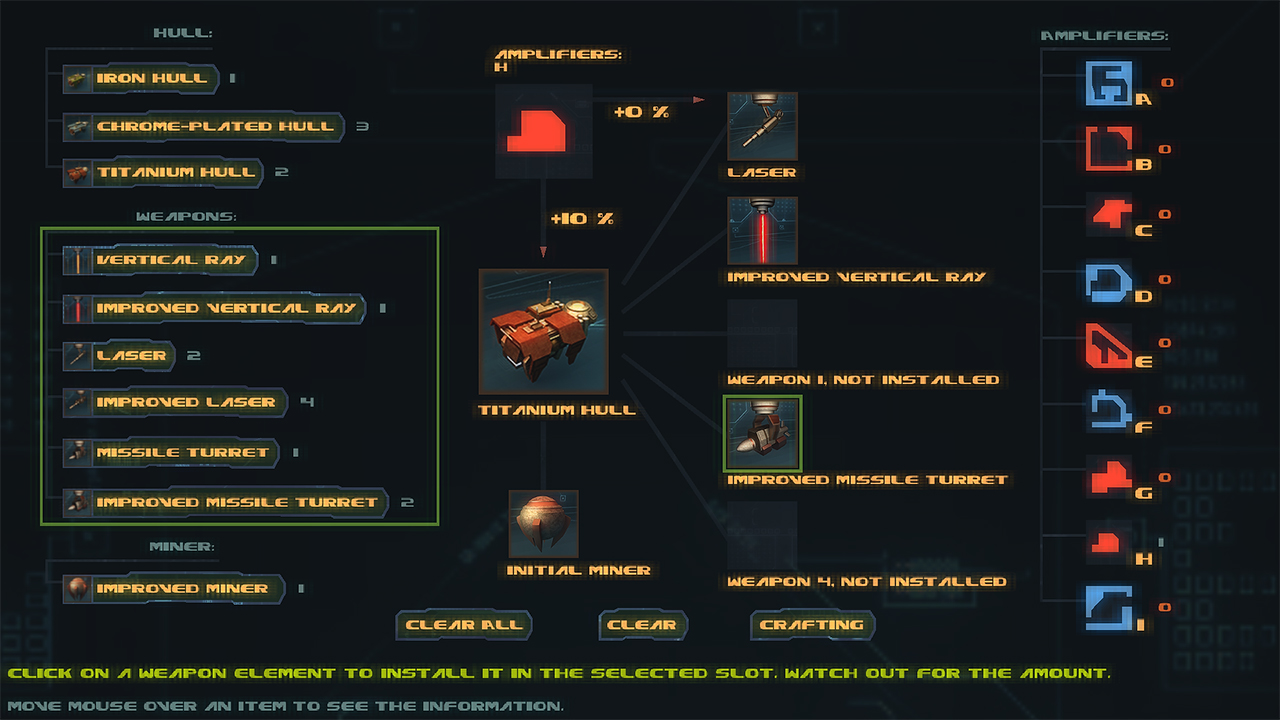 Crafting: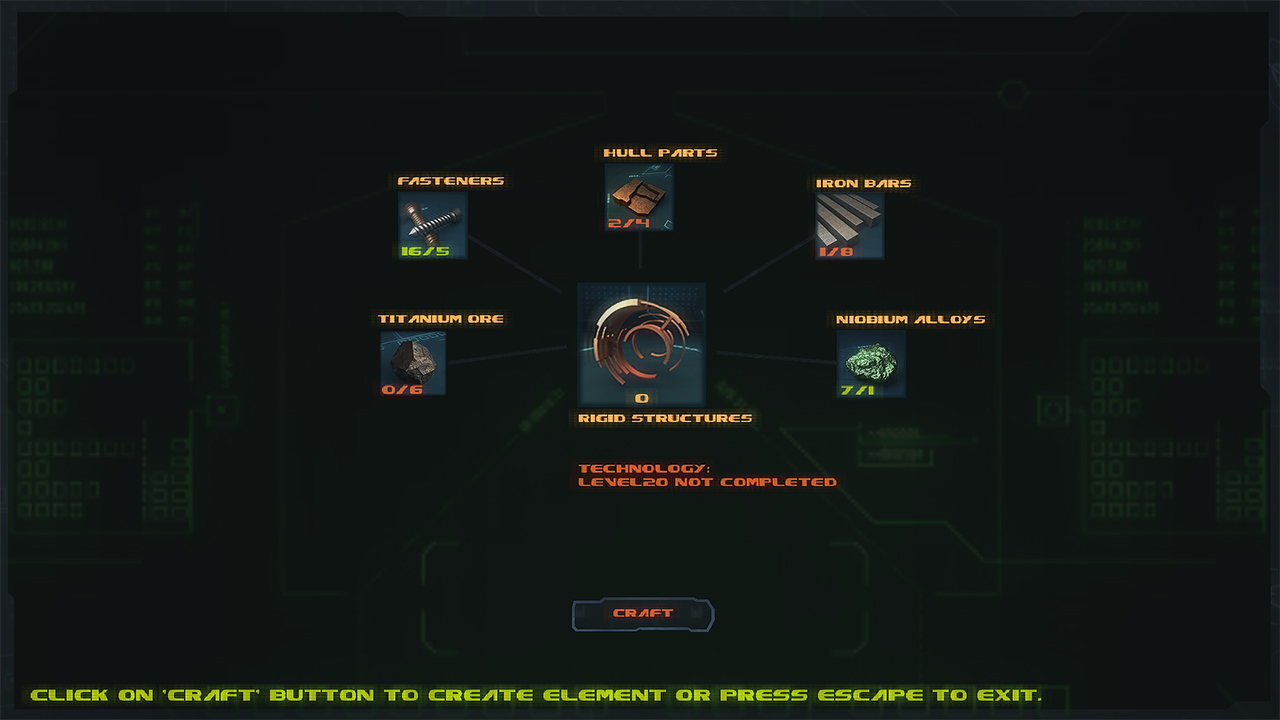 Drone mode: