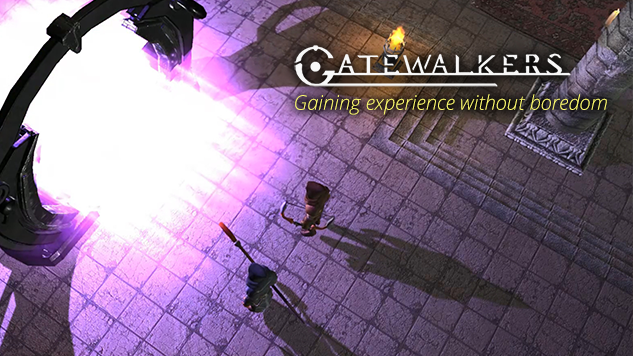 In our previous article we've discussed a simple, but an important rule which is the foundation of our game. The creation of "you are what you wear" mechanics allowed us to come up with a unique way of redistributing skills, with the help of players' equipment.
Nowadays, most of the games require players to choose a class and restrict the possibilities offered by the gameplay, in order to fit character's skills. They are provided with a variety of equipment, but cannot go beyond other classes. We didn't want to make such a limitation - in Gatewalkers players create characters focused on a particular speciality and develop it in a direction that fits their style, still having the ability to change path whenever they want.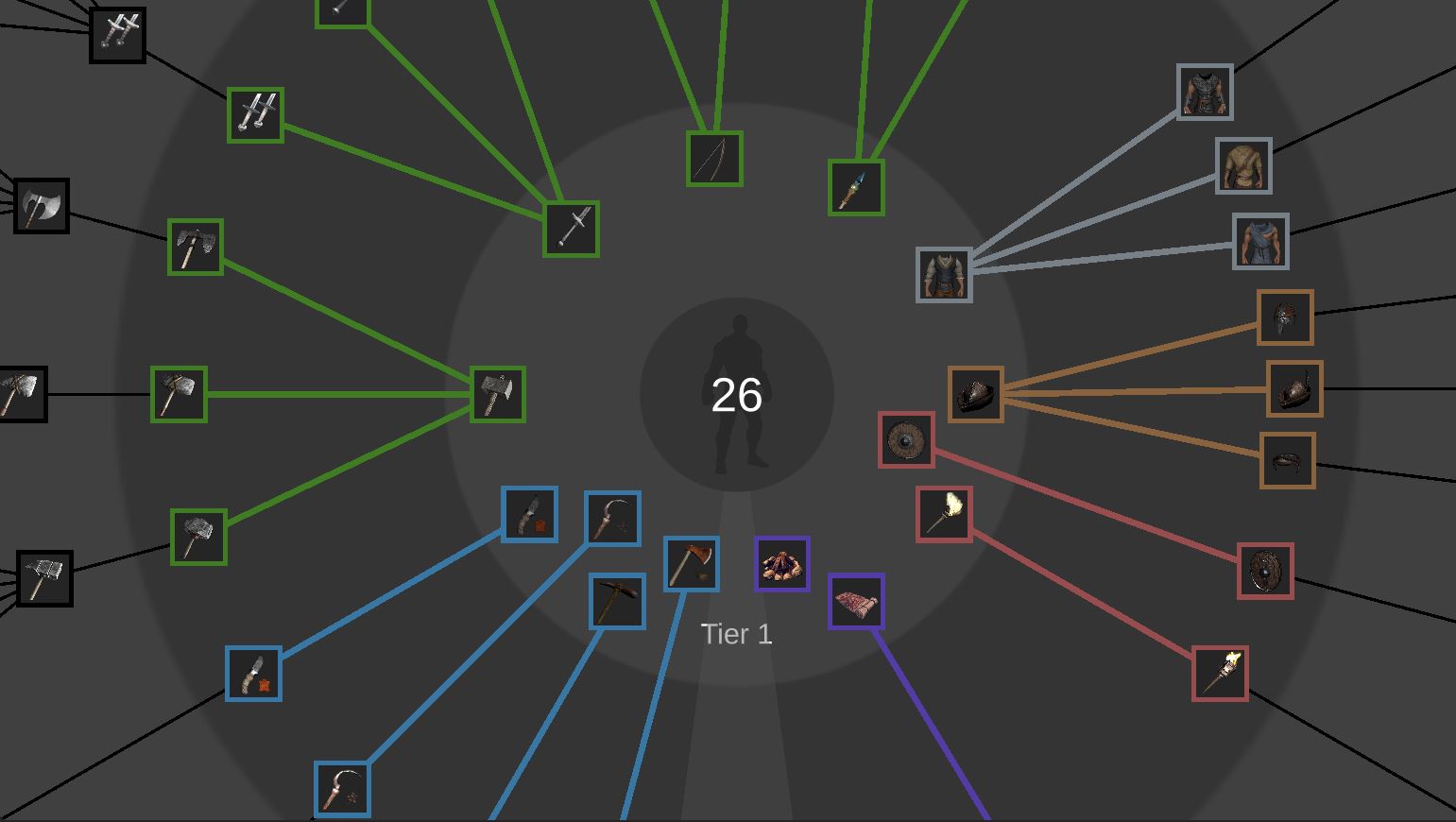 Characters' progress does not come by itself - it is strongly associated with the crafting system since created weapons provide individual abilities. We wanted to bring a bit of innovation to this, well-known, skill development structure and give players absolute freedom with the development of their character. Unlike in the other games - you do not need a full, matching set of equipment and armour in order to make them work at their full power. It is all up to the players how all the parts will combine, and how much it will affect their strategy.
We've come out with an idea, in which instead of getting used to the ability by casting it a hundred times (and killing the same amount of boars standing in our way), the character gains all the experience needed before crafting the weapon that contains the skill. Learning Points are small rewards that come from finishing quests and exploring worlds in general; with the players can unlock the recipe that will make the equipment work. The next step is finding proper resources, allowing players to build a - ready to use - parts of armoury or weapons. Our goal was to make the process more similar to the one in survival games.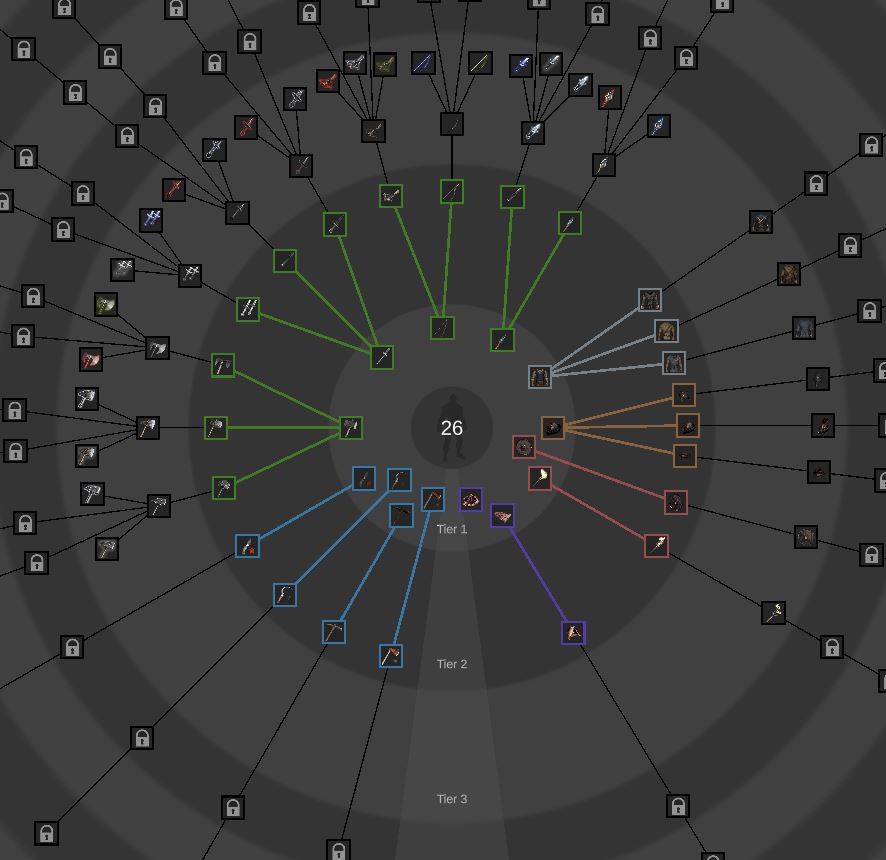 We've also wanted to dissuade players from being attached to one, particular weapon, and encourage them to keep on trying new setups and skillsets. Since enemies and environments differ from each other, players will need to adjust their strategies along with gear. That was a perfect opportunity for us - the designers - to convince them to become more flexible when it comes to their playstyle and, by that, experience more from the game itself.
Speaking of gear in general, we should mention the variety of combinations, we're offering to the players. When creating the game, we thought about the difference in the level of players' mastery, that's gonna happen at some point in time. Our intention was to keep the sequences simple for the beginners, and still entertaining for pros. That means, starting your journey with your very first setup will be enough to enjoy the game, but getting to know most of the pieces available will allow more advanced players to experiment and have fun with inventing new things, that even we didn't foresee.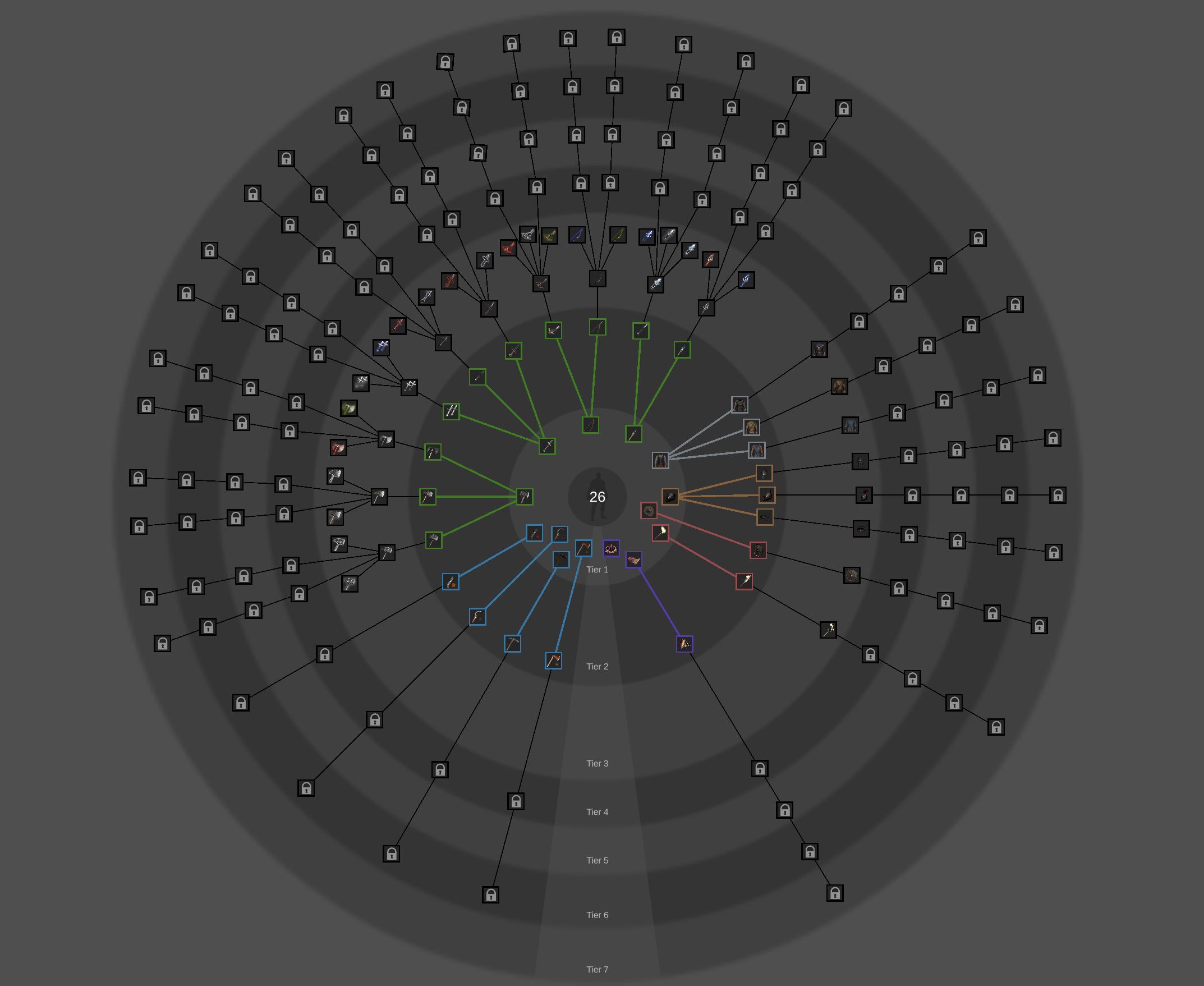 We didn't want to limit our players. Just because they chose their first set of equipment at the beginning of the game, doesn't mean that they won't be able to change it in the future. We've wanted to encourage players to discover and learn more - experience as much as possible from the game, before actually finishing it. Choosing one path of development doesn't mean that the others are closing. During the only main playthrough, players are given a chance to unlock several of all the weapons available, so there's plenty of time to find a favourite weapon and fighting style. If patient enough - they will get all of them.
In order for the players to enjoy the game, character development needs to be rewarding. We don't want to replay the games, in which every playthrough is just a boring process of repeating the same actions over and over, but with a different name of the class. We've wanted to make the experience an invisible layer of the gameplay, that is necessary in order to progress but isn't the most important thing for the player to focus on. As for us - developers - it is really enjoyable to see how the mechanics blend into the game, creating a unique experience, that will convince players to come back and try something new.