Hello there! This Friday I decided we could have a general look at the project and where it's going. As many of you know, we're launching Kalaban on Steam Greenlight on Halloween 2016. We're all really excited to finally get this project to public knowledge, but it demands a lot of hard work.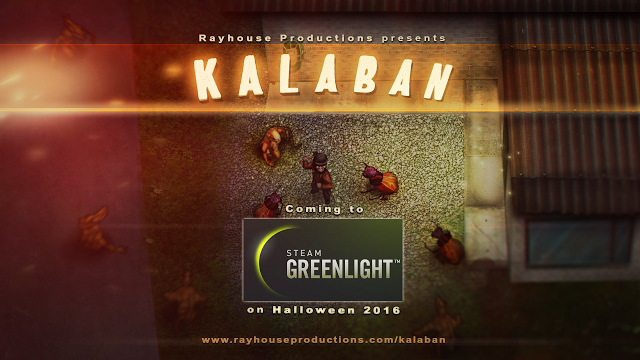 The promotional picture for our Greenlight launch.
---
I've been adding new features to the game like crazy over the past couple of weeks. One of these include the new lumber mill scene, where you can meet your former employer, Keijo. Changes and updates have also been made into the user interface. You can now instantly check your enemies' health by hovering your mouse over them.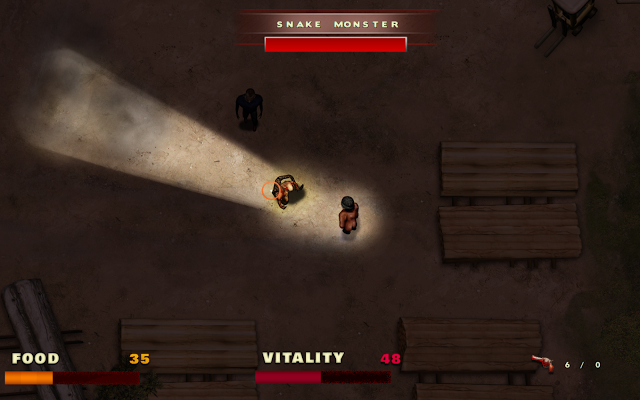 Showcasing the enemy health bar.
---
We've finally added a couple of bigger boss encounters into the game. These characters will appear at the high points of the story. Both of them can be approached in the way that player chooses, by trying to avoid them entirely, or facing them head on.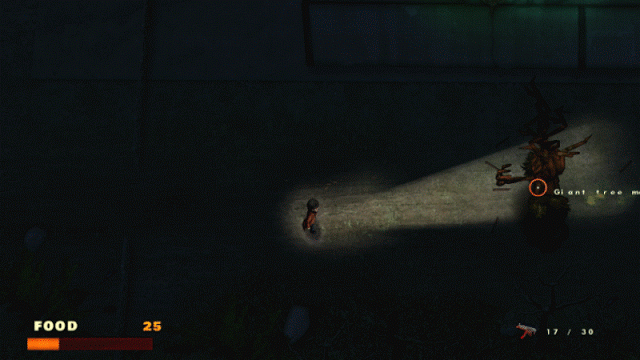 You encounter a huge, wobbling monstrosity near the purification plant.
---
I've also added lots of story stuff into the game, most of which I cannot show you without spoilers. Keijo now has full dialogue, and many of the quest events have now been fleshed out. This week I added one silly piece of interaction into the game: you can access a computer terminal and write text on it. I think little things like these make the environment seem more alive.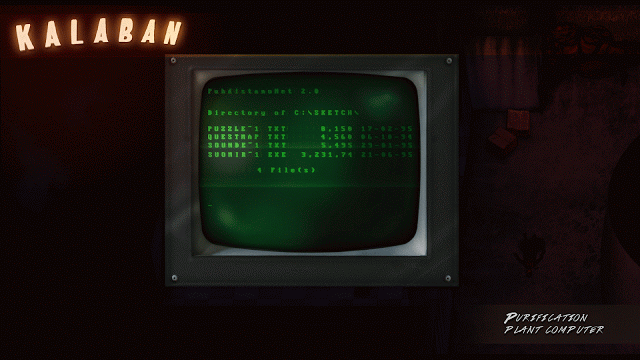 The very retro terminal screen at the purification plant.
---
We currently have Kalaban in early access at GameJolt. This really is the current development version of the game. So if you're really curious to see what the game looks in motion, then head over to GameJolt and get your hands on that version.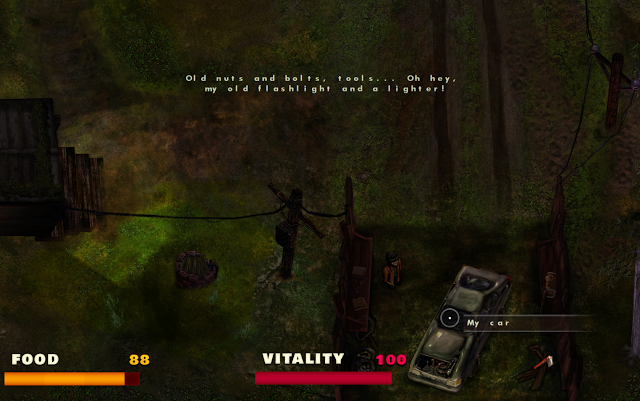 The first scene of the story currently in game.
---
Next week we'll publish the last 'Games that inspire us' article. It will tangle one of the most important games for us during the development of Kalaban. We're gonna wrap up with the nostalgia pieces after this and crank up the crunch factor to get this game actually finished.
We're constantly looking back and reviewing how our vision and scope has transformed during the project. This is necessary so that the big picture doesn't get lost in the bug-fixing, details and new features.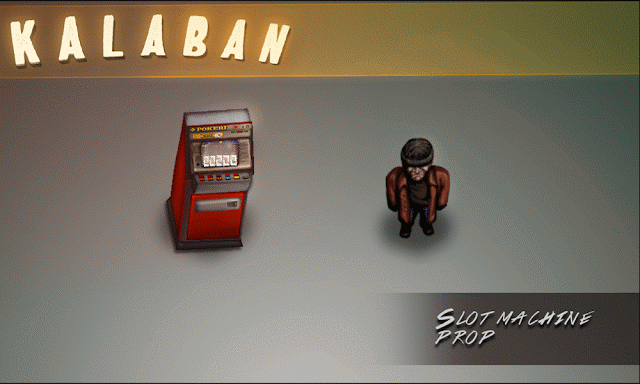 One of the recent props which I've designed. It's this sort of an eighties,
early nineties slot machine, done with (almost) historical detail.
---
Most of the really important stuff has survived the process, plus the mood and feel which we envisioned for the game to have from the beginning. The game still is an adventure game, with lots of detail, and it has open-ended gameplay. With one of the most important elements: player choice matters. That's the stuff we're pushing towards.
Brawling against the mutated locals.
---
We also value depicting the mid-nineties Finland, and all the flavor that comes with it. We're not aiming for absolute historical detail, because after all, we're creating an alternate history game. Kalaban is pretty much a dream project for us. But creating your dream game also means that you have a huge pressure to deliver both to yourself, and also to your audience.
That's all for this week. Thank you all for tuning in, and farewell!
- Harri J.